World's First 24/7 Crypto Call-in Station Launched by CNBC's Ran Neuner
Crypto Banter, the world's first crypto news live streaming platform, has gone live prior to the 2021 bull market. For a long time, the global crypto market lacked a media outlet that never sleeps but continuously caters to the rapidly growing crypto enthusiasts' needs.
CNBC's Crypto Trader show host Ran Neuner has now decided to unveil the first call-in media channel, which is cryptocurrency-centric. The station – dubbed Crypto Banter – features exclusively various cryptocurrency news, opinions, interviews, and live discussions with various industry leaders. Viewers and listeners can download the Crypto Banter app so as to stream via youtube the interactive social-cast for the crypto community.
Available 24 hours per day, 365 days per year, the world's first crypto-based streaming platform offers viewers Crypto Twitter's alternative source for 'credible, live information.'
"Banter is designed to bring the banter from Crypto Twitter and Telegram to a credible, moderated AV medium. It is designed to filter out the noise and bring information that people can trade on to a live streaming medium," said Neuner.
YouTube, host of many crypto-related channels, will accommodate Crypto Banter, making the new channel to reach its fast-moving global crypto-focused market. In summary, the new service would be described as a mix between talk radio CNBC and the Joe Rogan Experience. Personal views and insights about the prevailing cryptocurrency environment are usually sought from interview guests.
Interestingly, Andrew Thurman, Cointelegraph weekend editor, became the first Crypto Banter guest of Neuner. Since he first launched Crypto Trader on CNBC in 2017, Neuner has been offering cryptocurrency and blockchain educative material to the public.
Being the host and executive producer of the world's first televised cryptocurrency show, Neuner moderated various hot debates, including the one that featured Bitcoin (BTC) naysayer Peter Schiff and Anthony Pompliano in 2019. During that time of the debate, Bitcoin traded below the $10,000 mark. However, the pioneer cryptocurrency had last week clocked in at over $18,800, a 420% gain since Schiff accidentally referred the bottom back – aka a "maximum opportunity" to profit – in March.
Over the past month, Bitcoin has enormously outperformed gold with an increasingly conspicuous divergence. Now it continues to climb, even challenging its all-time highs witnessed in 2017. Corporate demand from the likes of investment giant Grayscale, Square and PayPal have firmly favored Bitcoin's further upside trend.
Crypto Banter intends to bank on growing consumer interest in digital assets even though the cryptocurrency adoption pendulum is thought to have swung from retail to institutional investors.
Neuner explained that Bitcoin's great adoption is taking place, merely a hedge against USD printing and as a store of value. However, in his opinion, the real Blockchain adoption hasn't yet started and would likely emerge over the next few years.
The Crypto Trader host therefore concluded:
"For now there will be a ton of speculation on investments in this space. Money will be made and lost in minutes and up-to-the-minute info is key. Today there is no live streaming. […] CryptoBanter looks to fill this gap!"
Being a sought after speaker at various Blockchain and Crypto Currency conferences, Neuner has been ranked by Richtopia as one of the top 10 most influential people in the blockchain world.
next Altcoin News, Bitcoin News, Cryptocurrency news, News
Source: blog.total.exchange
Author: by Total Exchange
US Customers Have To Leave The International Binance Exchange
Binance's US business is operated separately than Binance exchange. The international platform does not support US customers.
Read: Why Ripple Price Explodes To Over 100% In Seven Days
But It's not a problem for most US users as they can register on Binance without having to prove their identity. If you consistently use a VPN, you will also be able to open a customer account.
Two Bitcoin can be withdrawn per account per day. So a good 38000 USD available withdraw limit, if you use the current BTC rate.
You can also make multiple accounts by using different e-mail addresses, as their is no mandatory KYC.
This gap could only be closed if Binance were to ask its customers for a mandatory proof of identity procedure.
Now media reports are piling up that the exchange is writing to customers who are classified as US users and asking them to leave the international Binance exchange within 14 days.
Forbes Poured Fuel On The Fire
An article from Forbes caused quite a stir in late October. Because Forbes and its two journalists claim that Binance has deliberately fooled US regulators. But Binance denies the charges and is taking Forbes and its two employees to court in the United States.
The question now is whether the latest reports of US customers being thrown out may have been spurred by the Forbes article.
Officially, Binance has a US platform, but it doesn't offer as much volume, crypto coins or other functions as the international parent Binance.
BitMEX Was A Warning
The founders of BitMEX also found that the US authorities and their requirements are not to be joked with. For a long time, they also indirectly made customer accounts possible for US traders because they did not close the gap with proof of identity.
The US authorities then started investigation two different charges against the founders of BitMEX.
BitMEX now requires its customers to go through a KYC procedure including ID/passport copies, images etc.
Binance follow a similar procedures of KYC, but only requires it as an option if the customer wants to increase their withdrawal limits. It remains to be seen whether Binance might run into similar difficulties as BitMEX or not.
What is Matrix AI Network? MAN Explanation, Price Predictions & More
What Is Maker (MKR)-What Is DAI-MKR Price Prediction And Full Guide
Bitvavo Review: Dutch Crypto Exchange With Top Services
Bitstamp Review-A Europe Regulated Top Rated Crypto Exchange
Read Bybit Exchange Review
Binance US Exchange Review-An Exchange Perfect For US Citizens?
What is Binance Savings? How To Use Binance Savings-Beginner Guide
How To Set A Stop Loss On Binance Futures
How To Set A Stop Loss On Binance And Place OCO Orders
Are Trading Bots Legal? Why Use Trading Bots? Are They Profitable?
Gunbot Review-A Bot Especially Designed To Trade BTC Pairs
Complete Guide on Binance Coin (BNB)-How To Buy Binance Coin & More
How To Withdraw From Binance To Coinbase Or Any Other Exchange
In-Depth Binance Review
What is Yearn Finance (YFI) and Yearn Finance 2 (YFII)-How To Earn YFI And YFII
What is Curve Finance (CRV)-How To Earn CRV By Providing Liquidity
1inch Exchange Review And Tutorial
Uniswap Review-Complete Guide & Tutorial on Swapping & Pools
Binance Funding in Top 6 Defi Tokens-Complete Details
Best 9 Upcoming Defi Tokens Backed By Top Investors
What is Uptrennd Coin (1UP)-What Makes Uptrennd Special?
Phemex Review-Exchange With Ten Times Fast Trading Engines And Zero Spot Trading Fees
7 Best Alternative To Coinbase For Trading Cryptocurrencies
How To Trade Cryptocurrency-Best Cryptocurrency Trading Strategies
what are the Top 9 Best Cryptocurrency To Invest In 2020
Best 12 Profitable Staking coins List and Exchanges
Gunbot Review-A Bot Especially Designed To Trade BTC Pairs
34 Most Recent Vechain Partnerships
Buy Bitcoin With Walmart Gift Card-How And Where?
3Commas Review-Best Crypto Trading Bot
Dogecoin Cloud Mining And Dogecoin Mining-How To Do Them Properly
Cryptohopper Trading Bot Review
What is cryptocurrency staking
What Is Cryptocurrency Mining?
What is Ethereum-How Does it Work
What is Bitcoin and How Does it Work?
How to Buy Bitcoin Cryptocurrency?
Key Points when selecting cryptocurrency exchanges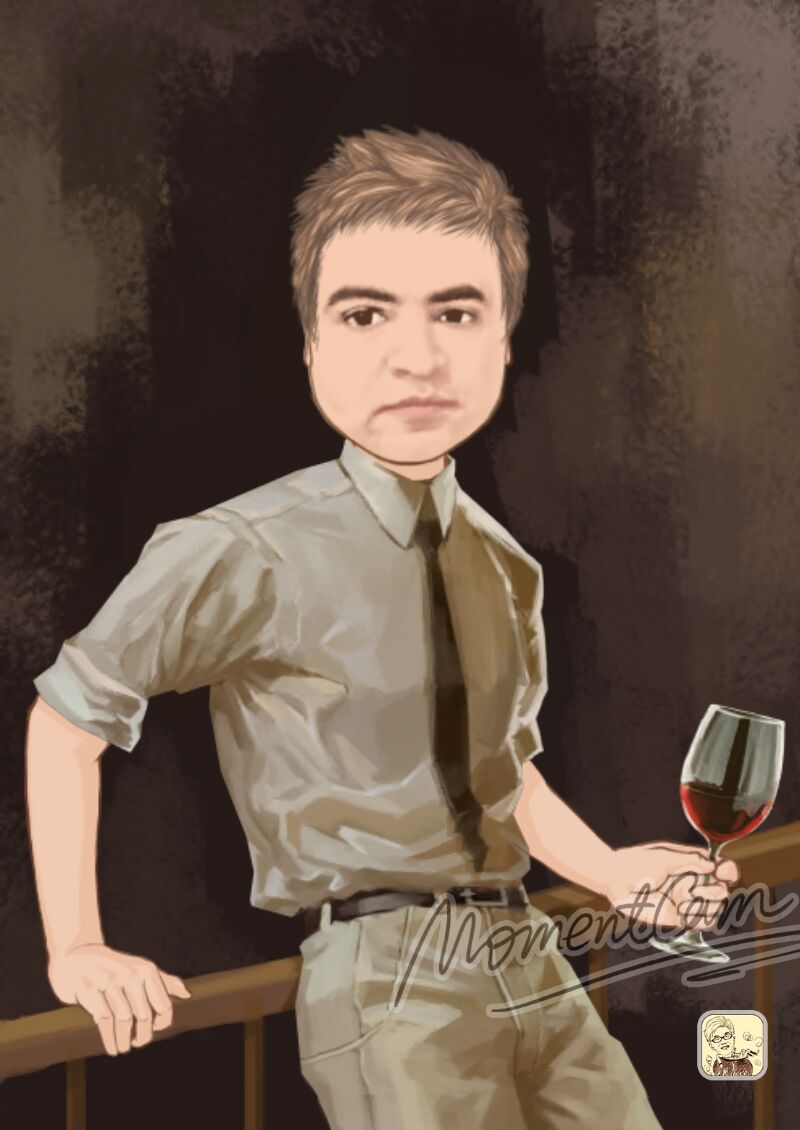 Involved in cryptocurrencies for more than five years, Love to trade, and write on cryptocurrencies. My basic aim is to provide genuine information to cryptocurrencies readers because crypto is filled with frauds and scams. True information is very rare to get. So I will be providing accurate information about cryptocurrencies topics, that users can trust.
Source: thecryptobasic.com
Author: Jakkk
South Korea May Delay Crypto Income Tax Rule to January 2022
South Korean lawmakers want to delay the implementation of the new rules in order to give more time to crypto exchanges to get ready.
South Korea may extend the implementation of its earlier proposed crypto income tax rule to January 2022, an extension of about 3 months from the earlier proposed October implementation plan. The plan to extend the implementation of the rule was revealed in a report published by a local South Korean media Dong-a Ilbo.
Per the reports, the lawmakers from the South Korean National Assembly's planning and finance committee issued a report suggesting that it is necessary to consider enforcing the crypto income tax rule from at least January 1, 2022, in a bid to give enough allowance to cryptocurrency exchanges to put plans in place to implement the rules.
Dong-a-ilbo noted that the lawmakers look to hand out this allowance because cryptocurrency exchanges complained that they did not have enough time to adjust their books and develop the right crypto reporting tools to be able to comply with the tax rules.
Earlier, Coinspeaker reported the South Korean proposal to levy a 20% income tax on crypto gains of 2.5 million Korean won, or about $2,000 due to the increasing rise of earnings on exchanges. Yonhap news agency said at the time:
"According to the data released by Rep. Park Kwang-on of the ruling Democratic Party, accumulated commission-related sales of some 30 cryptocurrency exchange operators are presumed to have reached 700 billion won [~USD$658 million] as of the end of last year, compared with an estimated amount of 8 billion won as of the end of 2016."
To comply with this, South Korea put up the "Specific Financial Information Act" which details the timeline expected for exchanges to complete a reporting system slated for March next year, the completion of a Know Your Customer (KYC) procedure by September 2021 so that deposits and withdrawals can be adequately captured before the implementation which is slated to commence by Oct. Should the new extension be agreed on following the Subcommittee's meeting to decide on a specific taxation time next week, crypto exchanges will have a 3-month window to get ready for the new crypto tax regime.
South Korea is renowned for having zero tolerance for misdemeanor especially as it relates to cryptocurrency exchanges. South Korean authorities conducted about two consecutive raids on Bithumb cryptocurrency for alleged money laundering levied on the chairman of the board at Bithumb Korea and Bithumb Holdings Lee Jung-hoon.
What cryptocurrency will become the main one in a year?
The clampdown on Bithumb spurred the exchange to give itself up for sale with China-based cryptocurrency exchange Huobi Global among the top outfits to take over the exchange. Apparently, the zero-tolerance of South Korea on situations of money laundering and tax fraud is unacceptable, a position that may allow the country to give the concerned parties the needed allowance to adjust to the changes that are set to come.
next Cryptocurrency news, News
Benjamin Godfrey is a blockchain enthusiast and journalists who relish writing about the real life applications of blockchain technology and innovations to drive general acceptance and worldwide integration of the emerging technology. His desires to educate people about cryptocurrencies inspires his contributions to renowned blockchain based media and sites. Benjamin Godfrey is a lover of sports and agriculture.
Source: crytonow.com
Author: adminhttps://crytonow.com
CFTC's New Rules Cause Coinbase to Stop Offering Crypto Margin Trading
Cryptocurrency exchange Coinbase is disabling its margin trading product in order to comply with the new rules set by the Commodity Futures Trading Commission (CFTC).
Coinbase's chief legal officer, Paul Grewal, explained in a blog post on Tuesday:
In response to new guidance from the Commodity Futures Trading Commission, we are disabling our margin trading product.
Starting on Wednesday, Nov. 25 at 2 p.m. PT, customers currently using Coinbase's margin trading will not be able to place new margin trades and all open limit orders will be canceled, Grewal detailed. "The product will be taken offline in December once all existing margin positions have expired."
The chief legal officer further explained that Coinbase believes "clear, common sense regulations for margin lending products are needed to protect" U.S customers, adding that the company "look forward to working closely with regulators to achieve this goal."
Coinbase began offering margin trading to customers several years ago but discontinued the service after it was investigated by the CFTC following an ethereum flash crash. However, the company rolled out margin trading on Coinbase Pro this year for customers residing in 23 U.S. states, its website details.
While Coinbase did not specify which specific CFTC rules it is trying to comply with, the derivatives regulator published the "Final Interpretive Guidance on Actual Delivery for Digital Assets" in March. Similar rules were used in the CFTC's enforcement action against Bitfinex back in 2016.
On social media, crypto users are concerned that other exchanges could follow Coinbase and disable their margin trading products. Investor Adam Cochran commented: "Huge blow to US crypto and likely to drive price impact as it will take a lot of money off the table. Wonder how long before other US exchanges are forced to comply."
Do you think other exchanges will stop offering margin trading to U.S. users too? Let us know in the comments section below.
Disclaimer: This article is for informational purposes only. It is not a direct offer or solicitation of an offer to buy or sell, or a recommendation or endorsement of any products, services, or companies. Bitcoin.com does not provide investment, tax, legal, or accounting advice. Neither the company nor the author is responsible, directly or indirectly, for any damage or loss caused or alleged to be caused by or in connection with the use of or reliance on any content, goods or services mentioned in this article.
Source: bitcoinslate.com
Author: admin
Crypto exchange Coinbase plans to end all margin trading from Wednesday
All the biggest trading floors in the world have screens locked on ForexLive™. We provide real-time forex news and analysis at the highest level while making it accessible for less-experienced traders.
Founded in 2008, ForexLive.com is the premier forex trading news site offering interesting commentary, opinion and analysis for true FX trading professionals. Get the latest breaking foreign exchange trade news and current updates from active traders daily. ForexLive.com blog posts feature leading edge technical analysis charting tips, forex analysis, and currency pair trading tutorials. Find out how to take advantage of swings in global foreign exchange markets and see our real-time forex news analysis and reactions to central bank news, economic indicators and world events.
Source: www.forexlive.com
Previous
Next