UAE Financial Watchdog Set To Regulate Crypto By 2022
The Dubai Financial Services Authority (DFSA) has announced plans to implement new regulations for cryptocurrencies in its business plan brochure for the years 2021 to 2022.
"We will build upon recent achievements in this space over the business planning period through developing a regulatory regime for digital assets (such as tokenized securities and crypto-currencies), having already implemented regulations supporting various innovative business models," the financial watchdog said.
"In doing so, we intend to take a regulatory approach that facilitates innovation while requiring strict adherence to the DFSA's licensing, prudential and conduct requirements," according to the DFSA which regulates the Dubai International Financial Centre (DIFC).
While the shape of the designed regulations is not known at this point, the past few years have brought a number of steps by the watchdog which signalled its highly cautious stance on cryptocurrencies. In September 2017, the regulator issued its General Investor Statement on Cryptocurrencies in which the DFSA said it viewed Initial Coin Offerings (ICOs) as high risk investments.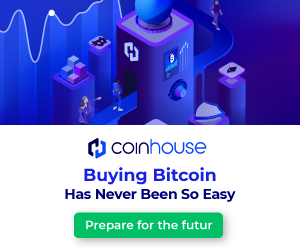 "They have their own unique risks, which may not be easy to identify or understand; such risks may increase where offerings are made on a cross-border basis. These offerings should be regarded as high-risk investments," according to the watchdog.
"The DFSA would like to make it clear that it does not currently regulate these types of product offerings or license firms" in the DIFC "to undertake such activities," the statement said. "Accordingly, before engaging with any persons promoting such offerings in the DIFC, or making any financial contribution toward such offerings, the DFSA urges potential investors to exercise caution and undertake due diligence to understand the risks involved."
With close to 2,600 registered companies and about 25,600 employees, the DIFC claims to be the leading financial hub in the Middle East, Africa and South Asia region.
____
Learn more: Crypto Regulation in 2021: The Piecemeal Approach & New Winds
Source: cryptonews.com
Author: By Jaroslaw Adamowski
Bitcoin miner's stocks hammered as crypto prices skid lower Wednesday
The shares of bitcoin mining companies on Wednesday got slammed, and are on track to post a third straight decline as prices of the most prominent cryptocurrency and the broader virtual-asset market slumps.
The slump in bitcoins comes as incoming President Joe Biden's nominee for Treasury Secretary, Janet Yellen, during a Senate confirmation hearing on Tuesday suggested curtailing the use of cryptos, which she said are prone to be used for malfeasance.
"And I think we really need to examine ways in which we can curtail their use and make sure that money laundering doesn't occur through those channels," Yellen said.
Bitcoin miners are particularly sensitive to swings in the price of the crypto.
Miners like Marathon and Riot Blockchain, play a key role in maintaining bitcoin's self-sustaining network, running the decentralized software that verifies transactions.
Digital mining refers to the use of high-powered computers to generate new units of the cryptocurrency, by solving complex problems that have become harder over the years by virtue of how bitcoins were originally encoded.
Shares of those companies can be even more volatile than bitcoin by some measures.
Marathon Patent Group shares are up 1,715% over the past 12 months, while those for Riot have surged 1,414%, according to FactSet data. Bitcoin prices, comparatively, are up 287% over the past 12-month period.
Higher prices for bitcoins can justify the high cost of mining for new coins but when prices retreat mining stocks tend to see outsize moves lower as well. Currently the daily profit from one bitcoin miner is $10.68, according to mining-calculator site BTC.com.
Wild swings in prices for bitcoin and other cryptos make miners particularly risky investments.
Source: www.marketwatch.com
Author: Mark DeCambre
Pornhub Now Accepts DOGE Payments
Pornhub has added support for payments in BNB, DOGE, USDC and XRP.
The website also accepts Bitcoin, Ethereum, Monero and Zcash, among other cryptocurrencies.
The move to accept crypto followed a ban from Visa and Mastercard, following allegations of abhorrent content on the site.
Dogecoin can now be used to pay for premium pornographic content. The crypto coin has been added as a payment option on Pornhub alongside several other currencies.
Pornhub, one of the world's most visited websites, now accepts payments in BNB, DOGE, USDC, and XRP.
The four crypto coins have been added to Pornhub's list of supported coins, including tokens like Bitcoin, Ethereum, Litecoin, Monero, and Zcash. Changpeng Zhao, the founder of the leading cryptocurrency exchange Binance, applauded the move to add his platform's BNB token.
Fk it, I am buying a year of premium porn subscription just for the cause, nothing personal, of course. YOLO. 😆
2 #BNB pic.twitter.com/GnF1eELsJg
— CZ 🔶 Binance (@cz_binance) January 20, 2021
What cryptocurrency will become the main one in a year?
Pornhub is arguably the world's most popular adult entertainment platform. It pulls in around 3.6 billion visitors monthly. While much of the content is freely available, access to the premium videos involves paying a subscription fee.
Previously, that fee was payable with Visa and Mastercard. But when The New York Times ran a feature alleging that Pornhub had published videos of child abuse and rape last month, both payments giants cut ties.
Pornhub then began listing cryptocurrencies as a payment option. Though the privacy-preserving coins Dash and PumaPay were added as support and delisted, the website now supports payments in 16 cryptocurrencies, including Dogecoin.
Interestingly, Ripple's XRP token is among the latest additions, despite the company's widely-documented downfall.
Adding Dogecoin is something of an outlier—Dogecoin is generally seen as a meme by crypto insiders. It's recently received more attention outside crypto, partly due to Elon Musk's humored attempts to popularize the project.
The crypto payment options are supported in the U.S., and many other countries. For some EU nations, the site requires a bank wire.
Disclosure: At the time of writing, the author of this feature owned ETH, among a number of other cryptocurrencies.
The information on or accessed through this website is obtained from independent sources we believe to be accurate and reliable, but Decentral Media, Inc. makes no representation or warranty as to the timeliness, completeness, or accuracy of any information on or accessed through this website. Decentral Media, Inc. is not an investment advisor. We do not give personalized investment advice or other financial advice. The information on this website is subject to change without notice. Some or all of the information on this website may become outdated, or it may be or become incomplete or inaccurate. We may, but are not obligated to, update any outdated, incomplete, or inaccurate information.
You should never make an investment decision on an ICO, IEO, or other investment based on the information on this website, and you should never interpret or otherwise rely on any of the information on this website as investment advice. We strongly recommend that you consult a licensed investment advisor or other qualified financial professional if you are seeking investment advice on an ICO, IEO, or other investment. We do not accept compensation in any form for analyzing or reporting on any ICO, IEO, cryptocurrency, currency, tokenized sales, securities, or commodities.
See full terms and conditions.
Source: cryptobriefing.com
Author: by
Chris Williams
LITECOIN SET TO SURGE – $1,000 LTC POSSIBLE | Coin Crypto News
With many Cryptocurrency Altcoins surging lately, everyone is wondering what the next great coin is. In this video, we discuss why I'm buying Litecoin LTC and why I believe it will have huge demand and ROI in the next few months.
WARNING: The comments are full of scammers lately! There are even accounts using my name and logo!
Enter In the 50k Subscriber Crypto Giveaway: https://linktr.ee/JRNYcrypto
💥 Subscribe to JRNY Crypto – https://www.youtube.com/channel/UC188KLMYLLGqVJZdYq7mYFw?sub_confirmation=1
🙏 Donate 🙏
BTC Address: 18PXVcrxkSfb3N4T7N2H32cXTy2XNx6cD6
ETH Address: 0xc30Fed7E1513BA9066F2844058fe10B257af4CDf
All cryptocurrency that is donated to the JRNY Crypto channel will be used for giveaways to help spread the word to the masses and improving the channel quality. You can also help support the channel and our cause by using the links above when signing up for various crypto services and tools. I appreciate your support, it goes a long way!
—-
DISCLAIMER: Please be advised that the content of my media is my personal opinion and is intended FOR GENERAL INFORMATION PURPOSES ONLY, not financial advice. Nothing herein shall be construed to be financial, legal or tax advice. The content of this video is solely the opinions of the speaker who is not a licensed financial advisor or registered investment advisor. Purchasing cryptocurrencies poses considerable risk of loss. The speaker will not be held responsible for any losses or gains. Always do your own research and advise with a professional before making your own investments.
#Litecoin #Cryptocurrency #Bitcoin #Altcoins #Blockchain #Altcoin #Decentralized #CryptoNews #Investing #Ethereum #Ripple #Binance #Cardano #Litecoin #BullRun #PassiveIncome #StockMarket
Source: coincryptonews.com
Author: Post Author: CoinCryptoNews
$2,000 Ethereum Coming Soon! $115,000 Bitcoin Price by August 1! AMAZING Cryptocurrency PREDICTION! | Coin Crypto News
Wow… 2k ethereum and 115k bitcoin THIS YEAR?? WATCH WHOLE VIDEO!
Hit Like, Share, and Subscribe for more daily cryptocurrency news!
Altcoin Daily, the best cryptocurrency news media online!
**Note: My overall opinion is that the name of the game is to accumulate as much Bitcoin as possible. Alts are interesting but a lot more speculative. I use them to accumulate more Bitcoin.
***********************************************************************
***NOT FINANCIAL, LEGAL, OR TAX ADVICE! JUST OPINION! I AM NOT AN EXPERT! I DO NOT GUARANTEE A PARTICULAR OUTCOME I HAVE NO INSIDE KNOWLEDGE! YOU NEED TO DO YOUR OWN RESEARCH AND MAKE YOUR OWN DECISIONS! THIS IS JUST EDUCATION & ENTERTAINMENT! USE ALTCOIN DAILY AS A STARTING OFF POINT!
This is NOT an offer to buy or sell securities.
Investing and trading in cryptocurrencies is very risky, as anything can happen at any time.
This information is what was found publicly on the internet. This information could've been doctored or misrepresented by the internet. All information is meant for public awareness and is public domain. This information is not intended to slander harm or defame any of the actors involved but to show what was said through their social media accounts. Please take this information and do your own research.
Most of my crypto portfolio is Bitcoin, then Ethereum, but I hold many cryptocurrencies, possibly ones discussed in this video.
#bitcoin #cryptocurrencynews #bitcoinnews #cryptocurrencynewsmediaonline #ethereum
Source: coincryptonews.com
Author: Post Author: CoinCryptoNews
Previous
Next