U.S. crypto exchanges could face possible class-action lawsuit
Crypto's latest headache could be a big class action lawsuit filed on behalf of retail investors against top U.S. crypto exchanges.
Long time securities lawyer Tom Grady, known as one of the nation's leading investment fraud attorneys, is preparing for potential litigation against the nation's biggest crypto exchanges Coinbase, Robinhood, Kraken and others, according to a press release reviewed by FOX Business.
In the release, Grady said he launched an investigation into the exchanges' operations and their potential violations of state and federal securities laws by transacting digital coins, the vast majority of which are regarded by the SEC as unregistered securities and thus operate in violation of federal law. Grady says the exchanges may have misled investors by not providing them with improper disclosures about the risk in trading and owning unregistered crypto.
"We believe Coinbase, Robinhood, and other exchanges have violated the law, and investors who lost money purchasing cryptocurrencies on their platforms may be entitled to recover those losses," Grady stated in the press release.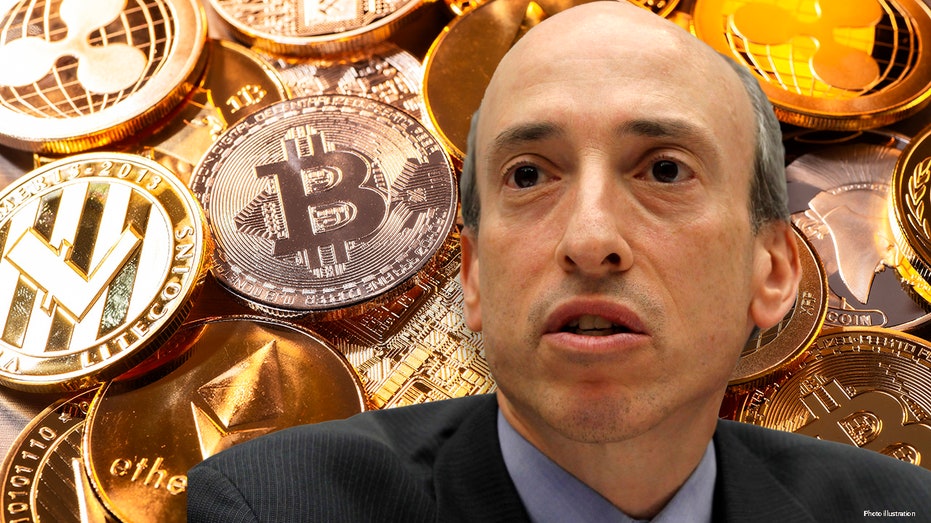 Frankfurt, Hesse, Germany – April 17, 2018: Many coins of various cryptocurrencies (iStock/Reuters)
The press release says Grady, through his Tampa, Florida-based law firm, is also seeking out clients of Coinbase, Robinhood, and other exchanges who suffered losses purchasing cryptocurrencies on their platforms to share information about their investments.
The debate over how digital assets are classified has roiled the crypto industry since the SEC started bringing enforcement actions against various crypto companies for offering unregistered securities in 2017. The SEC believes the vast majority of digital coins are used for pure speculation or to conduct illegal activities such as drug sales and money laundering, and they're divorced from the underlying blockchain technology—a method of transacting business still in its developmental stages that is designed to provide a cheaper, safer and more efficient payment system for consumers.
Bitcoin gold cryptocurrency trading chart on smartphone close up. (istock / iStock)
To determine if a crypto is really an unregistered security, the SEC imposes something known as the "Howey Test," named after a 1946 Supreme Court case that determines whether investment contracts must be registered with the SEC. In 2020, the SEC filed charges against executives of Ripple, a digital cross-border payment company, for the sale of the token XRP to help build out its platform. Last month, the SEC sued crypto exchanges Gemini and Kraken for offering unregistered securities products to customers.
Like XRP, nearly all digital coins are unregistered, opening the industry to a sweeping regulatory crackdown if the SEC prevails in its case against Ripple. For instance, SEC Chairman Gary Gensler has said he believes the majority of crypto tokens classify as securities, with the possible exception of Bitcoin, which he thinks could be classified as a commodity because there's no centralized entity controlling the asset and the asset is created through independent so-called miners.
Ripple, for its part, contends the sale of XRP did not violate securities laws, and is fighting the SEC in federal court. A ruling is expected in the coming weeks.
CRYPTOCURRENCY CONSUMER ADVOCACY GROUP RALLIES RETAIL INVESTORS TO PUSH BACK ON SEC CRACKDOWN
Any class action suit will certainly heighten scrutiny on the $1 trillion crypto industry that has seen a significant decline is value and has been rocked by scandal. The so-called crypto winter, caused by several high profile crypto companies filing for bankruptcy, has seen the price of Bitcoin, the most valuable cryptocurrency fall more than 50% from its all-time high. Wednesday's announcement by troubled crypto bank Silvergate that it's liquidating assets and closing its operations is pressuring cryptocurrency prices even further.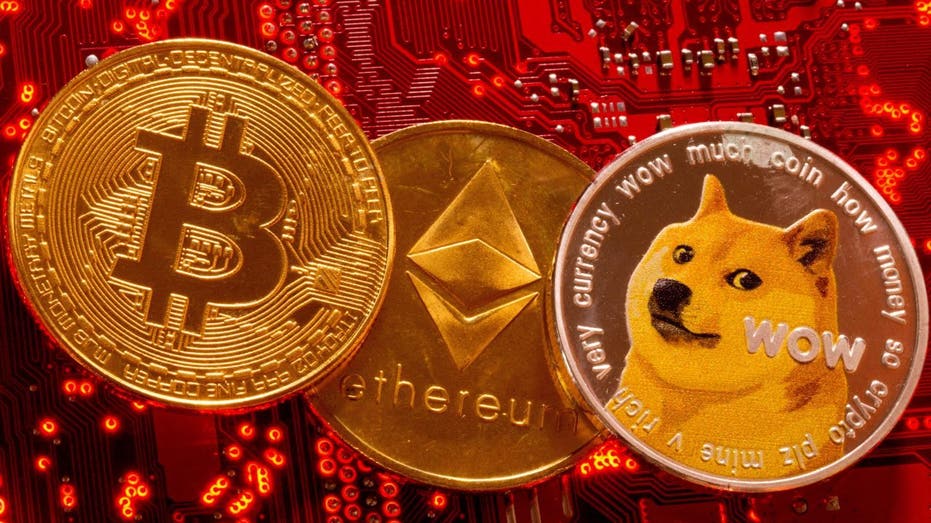 FILE PHOTO: Representations of cryptocurrencies Bitcoin, Ethereum and DogeCoin are placed on PC motherboard in this illustration taken, June 29, 2021. REUTERS/Dado Ruvic/File Photo
In one of the biggest blows to the nascent industry, the US Attorney's office for the Southern District of New York recently indicted one-time crypto superstar Sam Bankman-Fried, for allegedly running a Ponzi-like scheme through his crypto exchange FTX, before its recent implosion and bankruptcy.
Unlike FTX, which was a private company and operated in the Bahamas, both Coinbase, the U.S. crypto exchange, and Robinhood, a discount brokerage that also trades crypto, are both US-based companies and are publicly traded, thus are forced to meet SEC disclosure requirements.
Grady contends, however, that by facilitating transactions in digital coins that are essentially unregistered securities, the exchanges are in fact key players in violating securities laws.
Grady, has been practicing securities law for four decades, making a name for himself by representing retail investors who have been exploited by Wall Street firms. He is currently the Chairman of the Florida State Board of Education and previously served as Commissioner of the Florida Office of Financial Regulation.
CLICK HERE TO GET THE FOX BUSINESS APP
Crypto has not been the subject of many class action lawsuits because most retail investors believe digital assets do not constitute securities, but rather currencies like the dollar. However, Grady's potential litigation could open the door for more lawsuits against crypto firms while the debate over classification continues to play out in Washington.
Grady, like Gensler, believes the vast majority of crypto tokens are unregistered securities so, by offering them as investments to clients, the exchanges are violating both state and federal securities laws.
"This is another example of excessive litigation being created and encouraged by a lack of regulatory clarity in the United States regarding digital assets," says lawyer John Deaton who's acting as amicus curiae in the SEC vs. Ripple lawsuit. "When you have regulatory uncertainty coupled with an anti-crypto campaign by regulators it creates a litigation hotbed. Whether it be white shoe defense firms representing companies being attacked by the SEC's regulation by enforcement policy, or bankruptcy lawyers, or, in this case, class action plaintiff's lawyers, we will continue to see litigation chaos in the United States, further driving innovation abroad."
"We believe Coinbase, Robinhood, and other exchanges have violated the law, and investors who lost money purchasing cryptocurrencies on their platforms may be entitled to recover those losses," Grady stated in the press release.
Source: https://www.foxbusiness.com/markets/crypto-exchanges-face-possible-class-action-lawsuit
Previous
Next