Swissquote to Build on Its Crypto Success
Switzerland's leading online-bank is expanding its cryptocurrency segment: the company has appointed a head of digital assets with the task of developing the crypto business with institutional clients.
Chris Thomas was appointed head of digital assets at Gland-based Swissquote, according to a statement published on Thursday. He will focus on expanding the digital product range for institutional clients.
Swissquote enabled private clients in July 2017 to invest in cryptocurrencies. Now it will open the segment to institutional clients, who will get the opportunity to enter into professional crypto-trading and custody, to drive their digital asset business forward, the bank said.
Ex-Investment Banker in London
The target group for Thomas will be asset managers, hedge funds, private banks and family offices. He has 20 years of experience in finance. He worked in the sales and trading departments of investment banks in London, including for UBS. He also was head of European innovation at Fidelity Investments.
Source: www.finews.com
Gold price: Forex forecast for the trader, rate today, dynamics
Gold price on May 14, 2020 at the London OTC site:
Morning Fix: $ 1,716.40 / ounce
Evening Fix: 1731.60 (+23.20 dollars, + 1.358%) dollars / ounce
The price of gold at $ 2000 is quite possible
5 reasons to grow gold
Want to earn 20% on gold in 2020?
Gold vs. Bitcoin: a relic of the past or the main defensive asset?
Fed deceives market expectations and supports dollar appreciation
How not to buy bitcoin, but make money on it?
The pound fell 2%! What will make him fall 3 times stronger?
How did the ECB bring down the EUR / USD pair?
Middle East crisis: the situation worsens from two directions at once
Trump and Moscow, the Fed and the ECB, elections in the UK and other major financial events of June

Forex Daily Forecast
Forecast for Euro at Forex
Forecast for the Dollar at Forex
Oil Forecast
Gold is the world's most popular precious metal, which is unlikely to lose its value in the foreseeable future. Every trader who has come to understand the interaction of various mechanisms of the trading process, sooner or later comes to the idea of ​​trading not only currency. At the moment, gold trading is one of the most promising types of earnings on Forex, and the forecast of the gold exchange rate is an important tool for successful trading.
ForTrader.org analysts daily publish the results of gold trading on the largest trading floors: the London Interbank Market and the New York Mercantile Exchange (COMEX), the main events affecting the gold rate, as well as a selection of gold forecasts from leading analysts of the largest brokers and expert companies.
Forecasts on the price of gold for forex traders from specialized analysts – a powerful tool for trading gold. An expert opinion does not provide ready-made recommendations, however, it allows a more adequate approach to assessing events in the gold market, forming your own vision of the situation and making the right decision, which will become the key to a successful and profitable gold trade.
Using daily forex forecasts for gold from specialized analysts, you will raise your trading level to a new level of quality and profitability of trading.
FORTRADER Magazine is a large team of experts in trading in financial markets. Traders, managers, investors, programmers, testers, technical administrators – we all work for you every day for many years. Sometimes we write articles together, then the whole journal becomes the author.
Source: fortrader.org
Эксперты журнала FORTRADER
Source: www.supercryptonews.com
Bitcoin Rallies, Altcoins Gain Momentum
After a successful close above the USD 9,000 resistance, bitcoin price gained bullish momentum. BTC/USD surged above the USD 9,200 and USD 9,400 resistance levels to move further into a positive zone (08:00 UTC). Going forward, a close above USD 9,550 might open the doors for a push towards USD 10,000.
Similarly, there was a steady rise in most major altcoins, including ethereum, XRP, litecoin, bitcoin cash, BNB, EOS, TRX, ADA, and XLM. ETH/USD is up more than 5% and it broke the USD 195 and USD 198 resistance levels. XRP cleared the USD 0.200 resistance and it could continue to rise in the near term.
Total market capitalization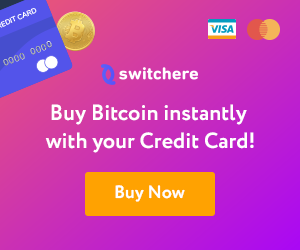 In the past three sessions, many small altcoins gained more than 6%, including CRPT, MATIC, BHT, NRG, UBT, RCN, NANO, ANT, QNT, RDD, OMG, VET, and SC.
Source: cryptonews.com
Author: By Aayush Jindal
Bitcoin Halving Was Not the Apocalyptic Event Some in Crypto Feared
Following Bitcoin's (BTC) recent much-hyped halving event, many in the industry had anticipated a drop in value, especially after BTC slid to as low as $8,100 on May 10. However, following this aforementioned uncertainty, the flagship crypto asset proceeded to gain a cool 6% and rise to around the $9,500 mark in less than 48 hours and could now be heading toward the $10,000 mark.
On Monday, crypto miners all over the world saw Bitcoin's native reward quotient slashed in half — from 12.5 BTC to 6.25 BTC — thereby inducing an air of uncertainty around the currency's price. This is because following the event miners have been forced to calibrate their operations in order to adjust to their reduced earnings as well as their increased day-to-day costs. And while many traders and analysts had expected volatility and turmoil to increase following the halving, most of these fears have failed to materialize as of yet.
In fact, just a few days removed from the quadrennial event, many crypto pundits now seem to be quite bullish in regard to Bitcoin's future valuation, with some even going as far as saying that Bitcoin may once again retest its previous all-time high value. For example, eToro's Simon Peters recently commented that he would not be surprised if Bitcoin once again crept its way back into the "$20,000 to $50,000 per bitcoin region" within the next 18 months.
To gain a better understanding of whether or not the recently concluded Bitcoin halving was able to meet the expectations of the crypto market at large, Cointelegraph reached out to Tim Rainey, the chief financial officer of Greenidge Generation, a hybrid power generation and cryptocurrency mining operation based out of New York. In his view, the halving, by and large, met the expectations of most established mining outfits that sell a considerable amount of BTC every day, adding:
"It may not have met the expectations of a lot of 'hodlers' who, encouraged by the media hype surrounding the halving, were expecting the event to cause a major increase in the price of Bitcoin."
As mentioned earlier, Bitcoin's price stayed stable following the event even though most experts foresaw a slight dip immediately after. Not only that, the currency's native network hash rate also continued to remain relatively steady. These factors seem to have instilled more confidence in the hearts of investors who claimed that such numbers could result in an increase of Bitcoin adoption worldwide despite the ongoing coronavirus pandemic that has been ravaging the global economic engine for a couple of months now.
Expounding his views on the matter, Chris Yim, the co-founder and CEO of LibertyX — a United States-based operator of Bitcoin ATMs, cashiers and kiosks — told Cointelegraph that having been an active part of the crypto industry for more than six years, he has learned that Bitcoin halving events cannot meet everyone's expectations uniformly:
"Personally, I am encouraged by the relative lack of volatility this time around compared to 2016. The industry has made tremendous leaps over the last 4 years. The primary risks from the last halving have been resolved (e.g. failed Segwit2x fork, lack of miner 'death spiral' post halving)."
Even though the halving is largely portrayed as a supply/demand dilemma by Bitcoin proponents globally, it is worth remembering that the event does not cause Bitcoin to become more scarce in terms of its overall supply quotient, but rather it simply reduces the rate at which newer BTC tokens enter the currency's existing supply pool. In this regard, many investors and supporters of the traditional finance system have begun to realize that this deflationary model is what makes Bitcoin stand out from the rest of the fray.
Talking about the impact that the recently concluded halving has had on the masses, especially in regard to Bitcoin's utility as a truly independent financial commodity, Alan Silbert, a former senior vice president for GE Capital who currently serves as the executive managing director of Inx — a U.S.-based, regulated cryptocurrency and security token trading platform — pointed out that at its core essence, the halving served as a reminder for everyone that Bitcoin's supply follows a mathematically bonded issuance schedule:
"It is one of the key tenets of what gives Bitcoin's value. Against a background of central governments printing trillions of dollars without restriction or restraint, this is even more emphasized."
Similarly, Sidharth Sogani, the founder and CEO of crypto research firm Crebaco, also agrees with Silbert's assessment that the halving basically served as a good reminder of how Bitcoin is different from the traditional fiat market. He pointed out that while local currencies, such as the U.S. dollar, are being printed in great numbers, Bitcoin is witnessing its active supply pool being reduced despite the ongoing pandemic and recession. Furthermore, he added:
"One event which I think stood out during the halving was the encrypted message in the block height of 630.000 which said – NYTimes 09/Apr/2020 With $2.3T Injection, Fed's Plan Far Exceeds 2008 Rescue"
Following its halving event approximately every four years, the Bitcoin ecosystem undergoes a dramatic shakeup that sees less profitable miners being weeded out from the industry and newer players with more efficient operations taking their place. However, just prior to the halving, many industry experts had commented that as a result of independent miners not being able to stay afloat due to the reduced rewards, Bitcoin's privacy and security may be negatively impacted.
In this regard, Checkmate, an independent crypto analyst and research contractor for the open-source, blockchain-based cryptocurrency Decred (DCR), believes that the reduced block rewards will deleverage the mining industry. Not only that, but the difficulty adjustment will also in his view ensure that mining remains profitable for some, and those players with optimum energy, hardware and capital costs will continue to secure the chain as they always have. He further told Cointelegraph:
"Hashrate is expected to decline however hashrate does not reflect the true network security. The investment by miners in ASIC hardware represents a lasting and significant logistical and capital cost hurdle that must be overcome for any aggressive attack to be successful."
A similar outlook is shared by Silbert, who believes that owing to the fact that the Bitcoin ecosystem has been able to build a substantial backbone of hashing and security to date — with the currency's mining community as a whole running at over 100 exahashes, or over 10 quintillion hashes per second — it would take a very significant reduction in mining infrastructure to make a dent in the currency's security foundation.
Lastly, it is worth remembering that while big operations have been pushing small Bitcoin miners out of the market, new entrants such as Blockstream Mining and Pool and Binance Pool have also been getting into this burgeoning space to provide enterprises with access to plug-and-play mining solutions.
Bitcoin has performed relatively well since the market crash of March that saw the premier crypto asset dip to around the $3,800 mark. Thus, to gain a more holistic overview of whether or not Bitcoin has been able to deliver on post-halving price expectations — especially with the U.S. Federal Reserve slashing interest rates and ramping up its quantitative easing efforts — Cointelegraph reached out to Josh Tate, the CEO of Forum Pay, a crypto payments platform. In his view:
"Reports are showing that the up-moving trend line is still intact. What we saw in the mid-March price crash was an ultimate test of Bitcoin as a store of value. Fast forward 2 months and BTC is currently sitting on top of an ascending trendline with strong support."
Sogani also believes that in the short term following the halving, Bitcoin prices may very well start to approach the $12,000 territory, especially as more and more countries start to account for crypto in their respective monetary policies as well as recognize this novel asset class as being a legitimate financial instrument. Not only that, but the fact that more people are starting to view Bitcoin as an effective hedge against inflation cements the fact that market confidence in BTC is increasing.
Related: Interest in Bitcoin Spikes Worldwide During COVID-19 Crisis
With that being said, it now remains to be seen what the future has in store for Bitcoin, especially as another make or break moment for crypto miners is scheduled to take place within the next four days, wherein a mining difficulty adjustment of around 2% will be implemented.
Source: cointelegraph.com
Author: Shiraz Jagati
Previous
Next