Stock Market | Daily Herald
With the ongoing development of a global sales network in recent years, Haier Biomedical has received wide recognition from customers, especially in the US market and was highly favored as the preferred provider of life science and biomedical solutions.
Kyverna Therapeutics is one of Haier Biomedical's important customers in the US. In the first half of the year, they closed $85 million series B financing. Proceeds from the financing will be used to advance the phase 2 clinical trials of KYV-101, CAR-T cell therapy for autoimmune diseases initiated in the first half of the year, and to support the continued development of the engineered T cell therapy. "I admired Haier Biomedical's corporate culture very much, and Haier Biomedical's product provided Kyverna Therapeutics with a strong product portfolio." said Stefanie, the Facility Director of Kyverna Therapeutics.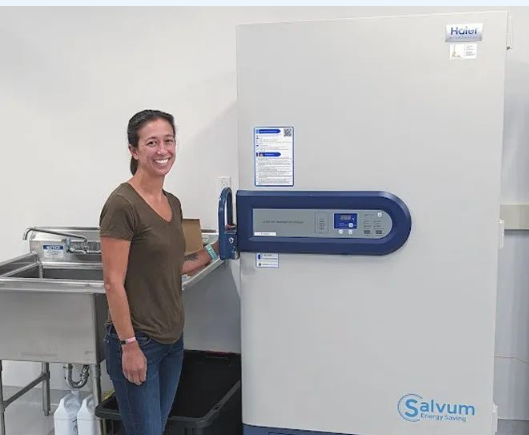 Different with Kyverna Therapeutics, Geltor is an American bio-design company that focuses on designing and producing high-performance protein products, but that doesn't stop the team from loving Haier Biomedical's energy-saving ultra-low temperature freezers.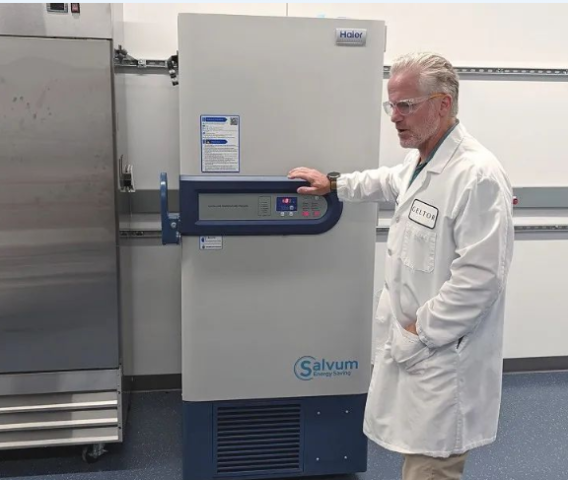 "I never doubted its performance, and what surprises me more is its quiet operation and blue appearance, which always put me in a good mood when I'm working," said Larry, Geltor's Facility and Security Director.
Besides the above, Haier Biomedical's ULT freezers were also widely used in the college, laboratory, government institutions to name but a few locations. The Johns Hopkins University in the United States has also introduced Haier Biomedical's ULT freezer to provide a safe storage environment for scientific research samples.
Additionally, Haier Biomedical has also won the trust of US government agencies. The US Center for Disease Control has reached long-term cooperation with Haier Biomedical and signed a five-year procurement agreement, which further proves the recognition and trust of Haier Biomedical from international markets.
Haier Biomedical's ULT freezer has reached the world-leading level in both performance and quality. Taking the ULT freezer DW-86L728J as an example, as a 728L model from the energy-saving series of Haier Biomedical's ULT freezer, the product is designed with HC refrigerants, and its daily power consumption is down to 10.5kWh/24h only. The unique door seal design can minimize temperature loss even in the process of the door opening. Also, the base is designed to absorb vibration and sound, ensuring a quiet working environment. Professional and ergonomic design makes this product more and more favored by international users.
As life science and technology continues to develop at a fast pace, the Haier Biomedical continues to stay at the forefront of industry innovation, and the team strives to build localized global sales network, and continue to insist on the "product + service" model to provide accurate services for users. Haier Biomedical will continue to promote innovation, research and development to constantly expand product categories, bringing more life science and biomedical products plus solutions to the world to make life better.
Original Source:https://www.haiermedical.com/news/HB-Products-Favored-by-the-US-Market.html
Source: https://finance.dailyherald.com/dailyherald/article/abnewswire-2022-9-17-hb-products-favored-by-the-us-market
Previous
Next