Software mogul John McAfee charged with cryptocurrency fraud
March 5 (UPI) — Federal prosecutors have charged antivirus software mogul John McAfee and an adviser with conspiracy to commit fraud, among other crimes, in a scheme involving cryptocurrency investments, authorities said Friday.
Officials said the charges relate to two plots to fraudulently promote cryptocurrencies qualifying under federal law as commodities or securities.
"As alleged, McAfee and Watson exploited a widely used social media platform and enthusiasm among investors in the emerging cryptocurrency market to make millions through lies and deception," U.S. Attorney Audrey Strauss said in a statement.
"The defendants allegedly used McAfee's Twitter account to publish messages to hundreds of thousands of his Twitter followers touting various cryptocurrencies through false and misleading statements to conceal their true, self-interested motives."
McAfee, Watson and other members of McAfee's cryptocurrency team are accused of taking in more than $13 million from investors in the fraudulent schemes.
"Manipulative and fraudulent schemes, like that alleged in this case, undermine the integrity and development of digital assets and cheat innocent people out of their hard-earned money," CFTC Acting Director of Enforcement Vincent McGonagle said in a statement.
Source: www.upi.com
Author: Clyde Hughes
Venezuelans Can Now Buy Crypto With State Stimulus Checks
In Venezuela, citizens will soon be able to buy cryptocurrency directly from state welfare accounts.
Thanks to a collaboration between the nation's largest, state-owned bank and financial services startup Glufco, Venezuelans can now purchase Glufco's dollar-pegged stablecoin through the same infrastructure that powers the country's biometric payment system, Biopago, using funds distributed by the state.
The Biopago platform plays a vital role in Venezuela's financial landscape. The Venezuelan government uses it as a bridge between the Bank of Venezuela and the country's Patria system, which it uses to distribute bonds, manage remittances (including those made with cryptocurrency), and dole out state relief funds (similar to stimulus checks).
Now, Venezuelans can take those state relief checks and immediately exchange the funds for Glufco tokens, which are pegged to the US dollar. What it means is two-fold: first, it provides Venezuelans with yet another way to access dollars and protect themselves against the hyperinflation that the national currency, the bolivar, continues to suffer. And second, it gives residents of Venezuela a new on-ramp to crypto.
Citizens who make use of the Glufco integration can now acquire those dollar-pegged stablecoins quickly and easily, and then "subsequently trade them on another exchange for other cryptos," such as Bitcoin, Litecoin, Dogecoin and Tether (USDT), Glufco COO Antonio Di Caprio told Decrypt.
But why would they?
It's no secret that Venezuela's financial situation is a mess. A mix of internal corruption and international sanctions have led the country to reach extreme levels of inflation, currency devaluation, and economic recession. One way citizens have sought to escape this is by ditching bolivars and buying up dollars, which up until very recently was technically illegal and purposely very difficult.
Another way has been through cryptocurrency, such as Bitcoin. According to a report from blockchain analytics firm Chainalysis last year, Venezuela ranks third among all countries in terms of crypto adoption. And it's peer-to-peer Bitcoin trading scene is one of the most active in the world.
Top 10 countries with the most crypto adoption. Image: Chainalysis
The government of Nicolas Maduro, however, appears to have recently (and finally) accepted the fact that currency controls have only worsened the crisis and have decided to open up the country to some level of dollarization—that is, allowing for the US dollar to be used as the de facto currency of the nation.
Aside from lifting currency controls, Maduro's government has also allowed for the opening of Venezuelan bank accounts with dollars. Given these recent policy changes, Venezuela's central bank now teaming up with a crypto firm to make it easier for citizens to access dollar-pegged stablecoins appears to make sense.
Venezuela's Maduro Says He's Planning a Digital Currency 'Surprise'
The idea, it seems, is to allow them to protect themselves from both currency inflation and, potentially, Bitcoin volatility. After all, in a country where the minimum wage is less than $10, even the smallest fluctuation can have a dire impact on the most vulnerable population. Dollars (physical or digital) may offer the stability that many within the country seek.
Glufco's stablecoin can currently be traded on small international exchanges, such as Waves, Graviex, and Vindax. There is also an OTC desk on the state-registered Criptolago exchange, where the stablecoin can be swapped for Bitcoin or bolivars.
Di Caprio also explained that Glufco's OTC platform will also accept bolivars, Chilean pesos, Peruvian soles, and US dollars. It also supports payments using Zelle—a very popular platform within Venezuela—and a variety of stablecoins.
Screenshot of the new payment system developed by Glufco and Banco de Venezuela. Image: Glufco
The Glufco COO also noted that the Bank of Venezuela played a vital role in the development of this latest platform. The Bank did not respond to Decrypt's request for comment.
Since first launching it's "all-in-one" crypto platform (which included a digital wallet, payment gateway, and crypto exchange), Glufco has since rolled out crypto payments via SMS text message and payroll capabilities. It plans to release its point-of-sale terminals for in-person crypto purchases within the next two weeks.
Source: blockchainworld.media
5 Companies You May Not Know Accept Crypto Payments
Last year, we saw an amazing bull run for Bitcoin (CCC:BTC-USD) that rivaled the highs of 2017. However, much to the surprise of several analysts, the streak shows no signs of snapping. Earlier in February, bitcoin's market value surpassed $1 trillion. Although the ebbs and flows will continue for the foreseeable future, the writing is on the wall. Crypto is here to stay.
Several companies are sensitive to this new trend and are now accepting crypto as payment. Some of the names are not large corporations, while some are large players on the major exchanges. Hence, you will find a nice mix of names on this list.
AT&T (NYSE:T)
Starbucks (NASDAQ:SBUX)
Microsoft (NASDAQ:MSFT)
Shopify (NYSE:SHOP)
Yum! Brands (NYSE:YUM)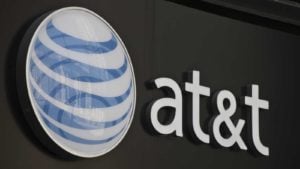 AT&T was the first major mobile carrier to accept crypto payments through BitPay. Although the company does not accept direct payments, it's still one of the rare carriers accepting Bitcoin through a third-party service provider. If you decide to go the BitPay route, you have the option to pay with either Bitcoin, fiat currency, or a combination of the two.
Before I move onto the next entry on this list, I would want to make a point of T stock being an excellent investment. I recently wrote about it and expressed my dismay at the company not getting as much attention as it deserves, especially considering the positive headlines that HBO Max is generating.
You can add a juicy yield of 7.08% and excellent operating performance, and one struggles to understand why the stock is trading at a massive discount to its 52-week high.
Regardless, it's an excellent defensive play that you should get your hands on.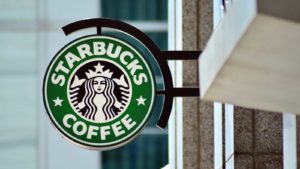 Initially, Starbucks had announced that it would accept Bitcoin payments directly in stores in 2019. However, the coffeehouse giant later explained that it would be partnering with Bakkt, a crypto futures trading exchange, on the payments from mid-2020 when the latter's app would be launched. Regardless, now that the app is launched, you can go ahead and purchase a latte through bitcoin.
As we will get to later on in this list, several companies like Starbucks have allowed customers to pay for their products through crypto.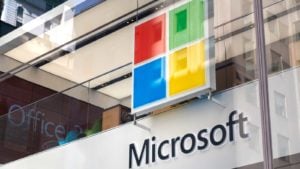 Bill Gates' billion-dollar software giant has had a tenuous relationship with crypto. However, the company seems content to accept Bitcoin as payment for online games and apps on its Windows and Xbox online stores. It started accepting payment way back in December 2014. However, within a couple of weeks, the company went back on the decision and quickly reversed it. Much the same happened in 2016.
On both occasions, the digital currency's volatility led to the company going back on its decision. Considering its track record, it would not be surprising if you thought another ban was around the corner. However, with the digital currency gaining greater institutional support, I don't expect Microsoft to backtrack on the decision anytime soon.
Shopify is a Canadian e-commerce platform for online stores. You can go ahead and set up your own shop on a platform like eBay (NASDAQ:EBAY), for example. Its relationship with crypto goes back several years. It accepts more than 300 other cryptocurrencies to settle payments on the platform. The company recently expanded its partnership with CoinPayments, another online merchant services provider.
More than 600,000 businesses are active on the platform. It's a major coup for CoinPayments and expands Shopify's reach. Since 2013, CoinPayments has processed over $10 billion in crypto payments and has served more than 60,000 merchants worldwide.
For several companies on this list, accepting crypto is a unique phenomenon. However, that is not the case with Shopify, which has remained steadfast with the company.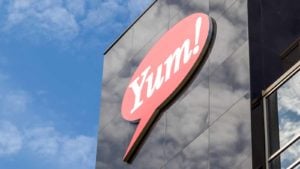 Yum! Brands is a fast-food corporation that operates several prominent brands such as KFC, Pizza Hut, and WingStreet.
Pizza Hut became the latest fast-food chain to accept crypto payments last year. In November 2020, it was reported that the company allowed locations within Venezuela to accept bitcoin as payment for pizza due to economic sanctions that led to crypto payments gaining an immense amount of interest within a short period of time.
This is not the first time that a fast-food chain has allowed crypto payments in the country. Earlier, Burger King allowed its locations in the country to accept payments in the form of bitcoin. However, the unique situation of Venezuela is forcing the hand of several companies, but it could provide the template for larger acceptance in other territories.
On the date of publication, Faizan Farooque did not have (either directly or indirectly) any positions in the securities mentioned in this article.
Faizan Farooque is a contributing author for InvestorPlace.com and numerous other financial sites. Faizan has several years of experience analyzing the stock market and was a former data journalist at S&P Global Market Intelligence. His passion is to help the average investor make more informed decisions regarding their portfolio.
Source: investorplace.com
Author: By
Faizan Farooque
Bitfinex Allows Merchants Accept Payments in Crypto, BitPay Allows Dogecoin
Taking up PayPal in its game, traditional crypto industry players Bitfinex and BitPay are allowing merchants to accept crypto payments amid a wider outlook of digital payments.
On Thursday, March 3, cryptocurrency exchange Bitfinex made an important announcement of allowing merchants to accept payments in crypto. The exchange will allow this new feature as part of its payments facility Bitfinex Pay.
For this, Bitfinex has implemented an integrated widget to appeal to businesses of every size and order value. Currently, Bitfinex Pay will allow merchants to accept crypto payments in three major currencies: Bitcoin (BTC), Ethereum (ETH), and Tether (USDT).
💰 Bitfinex Pay allows your business to accept payments in crypto!
Add the Bitfinex Pay widget to your website and start accepting crypto payments in: #Bitcoin ($BTC)#Ethereum ($ETH)#Tether tokens ($USDt)
Find out more ⬇️https://t.co/9Amsj6tMyr pic.twitter.com/ErvNoNOg56
— Bitfinex (@bitfinex) March 3, 2021
The Bitfinex Pay facility is currently available to merchants accepting online payments via digital tokens. To activate this, the merchants need to first integrate the Bitfinex Pay widget on their website. The merchants shall receive all payments done over Bitfinex Pay in their exchange wallets with Bitfinex. Bitfinex CTO Paolo Ardoino said:
"This is the age of digital money, and with Bitfinex Pay we've created an intuitive and seamless way for online merchants to receive payments in crypto. Bitfinex Pay enables merchants to be easily equipped to support crypto payments as increasing numbers of consumers become more comfortable with paying for goods and services using digital tokens."
Bitfinex seems to take on PayPal directly who is planning to launch merchant crypto payments ahead this year. Ardoino further added:
"As a native of the cryptocurrency space, we're aiming to take on established behemoths in the technology and payments fields, leveraging our knowledge of the tech to bring crypto payments into the mainstream. When it comes to paying in crypto, there is a generational change in thinking, with the next generation of consumers attuned to the many new possibilities offered by digital payments."
In another interesting development, the world's largest crypto payments service provider BitPay rolled out DOGE payments for merchants. Also, in a massive announcement, Dallas Mavericks shall be the first to accept Dogecoin. Thus, Mavericks fans can now use Dogecoin to buy official merchandise online.
Note that it's been two years since the Dallas Mavericks are accepting BTC payments for merchandise and tickets. Owned by billionaire Mark Cuban, Dallas Mavericks has a long-term association with cryptocurrencies. Mark Cuban himself has been an investor in Bitcoin (BTC) and Dogecoin (DOGE). Stephen Pair, CEO of BitPay, said:
"BitPay believes that with continued cryptocurrency adoption, the industry is reaching an inflection point that will forever change consumer confidence, trust and pave the way for blockchain payments to disrupt the way consumers and businesses receive and spend funds."
Also, as part of the announcement, BitPay will accept all top cryptocurrencies BTC, BCH, ETH, USDC, GUSD, PAX and BUSD and now DOGE.
next Altcoin News, Bitcoin News, Cryptocurrency news, News
Bhushan is a FinTech enthusiast and holds a good flair in understanding financial markets. His interest in economics and finance draw his attention towards the new emerging Blockchain Technology and Cryptocurrency markets. He is continuously in a learning process and keeps himself motivated by sharing his acquired knowledge. In free time he reads thriller fictions novels and sometimes explore his culinary skills.
Source: cryptonewscloud.com
Author: CNC
See author's posts
Govt response to cryptocurrency will be 'calibrated'; open to experiment: Sitharaman
In what could be a big aid to cryptocurrency stakeholders within the nation, Finance Minister Nirmala Sitharaman has hinted the Centre could not go for a blanket ban on digital currencies and that it is nonetheless formulating its opinion on the matter. She stated the Centre was open to experimentation with new applied sciences and isn't closing its minds for them.
As per the finance minister, the decision on cryptocurrencies might be taken after deliberations with the Reserve Financial institution of India (RBI) and cupboard members are over. "Lots of negotiations and discussions are occurring across the cryptocurrency with the Reserve Financial institution of India. RBI might be taking a name on what sort of unofficial cryptocurrency must be deliberate and the way it needs to be regulated. Nonetheless we wish to make certain that there's a window obtainable for all types of experiments which must happen within the crypto world," she stated at CNBC-TV18's IBLA townhall.
The finance minister has stated the Centre's place on cryptocurrencies might be a "calibrated one". The FM clearly stated the Centre is just not averse to new expertise, which is altering quickly. "There might be a really calibrated place taken. Lots of blended messages are coming from the world over. The world is shifting quick with expertise, we can't faux that we do not need it," she stated.
The FM's remarks on cryptocurrency are in distinction with that of RBI Governor Shaktikanta Das, who had lately stated the RBI had reservations relating to digital currencies. He stated the apex financial institution was engaged on its digital forex. The RBI doesn't wish to be left behind within the technological revolution, and the advantages of blockchain expertise must be capitalised on, he stated, including "we have sure issues relating to cryptocurrencies."
This stance is in strains with the central authorities, which has revealed it's going to convey a brand new invoice on cryptocurrencies (The Cryptocurrency and Regulation of Official Digital Foreign money Invoice, 2021). Notably, an inter-ministerial committee (IMC) on cryptocurrency has urged a ban on non-public cryptocurrencies, like Bitcoin, in India. The identical committee additionally pitched for the introduction of an RBI-regulated digital forex.
The RBI had just about banned cryptocurrency buying and selling in 2018. However the Supreme Courtroom in 2019 requested the federal government to give you cryptocurrency insurance policies. In 2020, the SC down the RBI curbs on the cryptocurrency commerce.
Additionally learn: Centre, states must cut taxes on fuel, says RBI Governor Shaktikanta Das
Additionally learn: What is Cryptocurrency Bill 2021; how it will impact bitcoin investors
Additionally learn: Cryptocurrencies are neither currency nor commodity; will bring bill soon: Anurag Thakur
Source: cryptonewsinsider.com
Previous
Next