Six Bitcoin Halving Scenarios and Likelihood of Each
As Bitcoin (BTC) halving approaches, there's been a great debate over the results of the past two halvings compared to this third. Digital asset management firm CoinShares looked into the most popular BTC halving hypotheses to see how likely are they to occur in their opinion, and what their impact on the price of BTC would be.
This is the CoinShares research team's choice of what is most likely to occur. If there's no significant price rise once halving happens, the equipment of all but "a tiny handful of the most extreme low-cost electricity miners" will become obsolete, and as these make the switch over the next year or so, the overall cost-basis for the mining industry will be "significantly lowered," according to Christopher Bendiksen, Head of Research at the company. Miners will, therefore, be able to sell less of their ongoing production to cover costs. "The pairing of a 50% reduction in available new supply with a reduction in the proportion of ongoing supply offered for sale in the market might drastically reduce the persistent selling pressure caused by miners." Bendinksen concludes that these dynamics, in combination with the macroeconomic tailwinds presented by global governments, and the existing and growing inflows into passive bitcoin investment products, could cause a perfect storm for the bitcoin price over the mid- to long-term.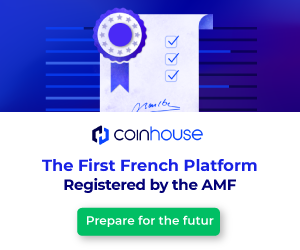 Unlike sudden price crashes, halvings are known in advance giving time for miners to prepare. If we take that daily volatility between 1% – 5% in BTC price is ordinary, then it's likely no major immediate impact on the price will be noticed, while any effect on the supply and demand balance may take time to be seen. There may be a short-term downwards pressure on prices as miners use reserves to cover potential revenue losses, but "this pressure should be more steady and well-balanced than what we observe during large drawdowns in price."
If BTC price is higher than miners' return on investment-breakeven mining costs, there's no need to sell their coins continuously which can have a positive impact on BTC price. It BTC price is lower, however, miners have to continue selling the coins they mine, and even dip into their reserves, and this can result in additional selling pressure. But, as said, all halvings are known already. Unlike a sudden 50% crash, the halving "reduce[s] new flow by 50%, thereby providing significant relief on persistent selling pressure even if miners must dip into reserves during a limited transition period."
Per this hypothesis, the current price has "significant speculative demand" added to it, given all the bullish expectations of halvings. Yet, the Litecoin (LTC) halving in 2019 saw two thirds of its pre-halving price shaved off – though, importantly, BTC too went through a large sell-off then, and LTC correlates with BTC. There's simply not enough data for this scenario. CoinShare's believes it to be likely that there is "at least some speculative demand" added by the halving narrative, but "that flipping this demand into supply in and of itself is unlikely to cause a large price decrease."
According to the stock-to-flow (S2F) model, when a halving happens, the stock-to-flow ratio doubles and the model price increases. While the model may potentially be accurate, and the supply reduction is likely to impact BTC supply-side positively, Bendiksen is "not convinced that the supply reduction in itself is enough to materially impact the bitcoin price." As reported, a new twist of the S2F model has recently been published by the model's pseudonymous creator Plan B. And judging from the updated model, S2F believers may now hope that BTC will hit almost USD 300,000 in a few years.
The theory goes like this: a large reduction in mining reward leads to mining unprofitably and to miners immediately capitulating, while the reduction of hashrate, or the computational power of the network, causes the block frequency to grow until the next block is many hours or forever away; the system becomes less useful, and the price drops further, eventually reaching zero. Though a truly scary scenario, "we've already seen two halvings and several price drops of more than 80%, we can be fairly certain it will likely never actually happen." If nothing else, then shutting down the large mining enterprise would take weeks or months to happen. The logistics simply wouldn't allow an immediate shutdown. "In the absence of a large spike in bitcoin prices, a [mining] difficulty decrease is a highly likely outcome of this halving," the Head of Research concludes, adding that "a mining death spiral, under any actually realistic scenario, is not,"
Source: cryptonews.com
Author: By Sead Fadilpašić
Bitcoin Price
No results matched your search

Investing.com Index
Show more News
Recently, we received a number of email messages and comments…
Source: www.investing.com
Bitcoin (BTC) Trying to Establish Support Above $9,000 Just Days Before the Crucial "Halving" Event – Is the Cryptocurrency Poised to Hit $288,000 by 2024?
Bitcoin (BTC), the pre-eminent cryptocurrency and the reigning heavyweight in the arena, seems poised for a historic bull run amid a confluence of favorable factors.
On the 6th of May, Bitcoin again surpassed the crucial $9,000 level, the latest such attempt in the past week. According to analysts, the cryptocurrency might be in the process of creating a strong support at this level before resuming its ongoing bull run. As an illustration, the leading Altcoin has generated year-to-date gains of 29.28 percent relative to its current price of $9,282.30.
Analysts have pegged Bitcoin's ongoing rise to a confluence of supporting factors, with the cryptocurrency's imminent 'halving' event likely serving as a potent tailwind. As we have explained previously, miners are currently awarded 12.5 Bitcoins for every block mined. These awards are cut in half every four years to keep a lid on the cryptocurrency's inflation with the mechanism being baked into the token's underlying code. As soon as the 12th of May, the reward will be again cut in half – in what will be the third such 'halving' event – to 6.25 new Bitcoins for every block mined.
Some of the most massive increases in Bitcoin's price in the past have been preceded by these 'halving' events. For instance, the premier token rose from $12 to over $1,000 in the 12 months that followed its first halving event in 2012. Similarly, the cut in mining reward in 2016 produced gains of 1,000 percent in its aftermath. According to the research by Pantera Capital, Bitcoin's price usually plummets 459 days prior to the halving event. Subsequently, as the event approaches, the token's price rises and then explodes higher thereafter. Moreover, these post-halving rallies usually last 446 days. Consequently, if the past precedent holds true this time around, Bitcoin's price should peak in August 2021.
Jeffries analyst, Christopher Wood, recently recommended the purchase of Bitcoins in his weekly "Greed & Fear" newsletter, noting that:
"To invest in Bitcoin, it is necessary to believe the system has integrity in the sense that the supply is truly limited."
He added that Bitcoin can serve as an effective hedge and a source of diversification "precisely because of its truly decentralized nature".
What future awaits cryptocurrencies?
Another factor that may be supporting Bitcoin's rise is the incessant growth in cryptocurrency wallets, which increased by 2 percent in April, marking the largest spike since November 2019.
A more astonishing bullish factor, however, maybe the recent prediction by the analyst PlanB in a 27th April blog post meant to introduce the third iteration of his stock-to-flow (S2F) model. According to the analyst, his model predicts that Bitcoin's market capitalization will inflate to $5.5 trillion by 2024, corresponding to a token price of $288,000! As a refresher, S2F models determine the value of tokens by comparing the addition of new supply from mining with the existing volume in circulation – also known as the stock. Bear in mind that previous S2F analyses have predicted an average Bitcoin price of $100,000 by 2024. Nonetheless, as is the case with all models, readers should exercise caution and perform their own due diligence before blindly taking these predictions at their face value.
Source: wccftech.com
Author: Rohail Saleem
Crypto Strategist Who Nailed Bitcoin (BTC) Crash Forecasts Major Drop Before Rise to $100,000
An analyst who accurately predicted the beginning of Bitcoin big 2019 pullback says BTC may be due for a serious correction before it can kick off a new bull run.
The pseudonymous analyst Dave the Wave tells his 28,000 followers on Twitter that he believes the leading cryptocurrency is about to hit a resistance level that has kept the market bearish since early 2018.
Should the script play out as expected, he believes Bitcoin could rally in the short term before igniting a strong sell-off that could bring the cryptocurrency to just above $6,000.
If we're to see a year long manic market, a longer cycle, and diminished returns…. pic.twitter.com/Fv3z9bjgN4
— dave the wave (@davthewave) May 5, 2020
Based on the analyst's monthly chart, BTC is coiling in a long-term descending triangle with a significant correction due sometime before 2021.
But Dave expects Bitcoin to recover and eventually breach the resistance to launch the next bull market. The technical analyst factors Bitcoin's historical cycles and its diminishing returns for each subsequent bull run to come up with a $100,000 prediction. He expects the cryptocurrency to hit the target by 2023.
Almost a year ago, Dave correctly predicted the start of Bitcoin's 2019 retreat. He said that Bitcoin would fall to around $6,000 before 2019 ended. The analyst's forecast was spot on as BTC recorded a 2019 low of $6,425 in December.
Bitcoin is trading at $9,045.61, up 0.12% at time of publishing.
Source: dailyhodl.com
Bitcoin price to rocket? Experts predict 'exciting' comeback like 2017 bubble after May 12
Bitcoin's price has rallied in the weeks leading to its halving event scheduled on May 12. A halving occurs once every four years and previous events took place in 2012 and 2016. The cryptocurrency has risen from a price low of $4,860.35 on March 12, according to Yahoo Finance, soaring in recent weeks. The price of Bitcoin rocketed to $9,244.12 on May 6, according to Coinbase.
And some analysts have suggested the cryptocurrency could be on the verge of a comeback similar to record highs of 2017 following the halving event.
Adam Vettese, a UK Market Analyst for eToro, commented on the rise of the cryptocurrency in recent weeks.
He said: "The Bitcoin network has seen its hash rate, which measures the computational power within the network, rocket back near to all-time highs, according to FX Street.
"The hash rate measures how much computer processing power is being put to work at any one time by the whole of the Bitcoin network, and it always rises and falls in reaction to miners' contributions to the network.
Bitcoin price: Experts commented on whether a huge spike was on the way (Image: getty)
"With the halving event just days away, the network has seen the hash rate climb just below the levels seen in February."
He added: "The jump comes as Bitcoin and other cryptoassets continue to see prices climb higher.
"Both Bitcoin and Ethereum have rocketed in recent weeks, and Bitcoin is this morning back above the $9,000 mark, while Ethereum is at $205."
Back in December 2017, Bitcoin peaked at a record of near $20,000.
The halving event in just a few days time will see a 50 percent cut in the production of the cryptocurrency.
George McDonaugh, co-founder of crypto and blockchain investment firm KR1, told Bloomberg: "Narratives in the world of blockchain act like the Force in Star Wars- they mysteriously move and shape the market.
"You couldn't be blamed for getting a little excited about what's to come."
Bitcoin will have its halving event in the coming days (Image: getty)
Meanwhile, Antoni Trenchev, co-founder and managing director of crypto-lender Nexo, suggested Bitcoin could reach $50,000 by the end of the year.
He told Bloomberg: "Critics can disparage Bitcoin as much as they like, but it's by far the best performing asset of the past decade.
"We're bullish about its future."
"Not only does halving boost the price as a result of the added scarcity, but the additional media attention and the positive impact this has had on bitcoin prices historically will drive up demand."
Coindesk had a warning for investors with a note that previous halvings did not always spark immediate increases – referencing 2016 when "halving was followed by a notable price drop".
Source: www.express.co.uk
Author: Darren Hunt
Market Wrap: Derivatives May Reduce Miner Selling Pressure After Bitcoin Halving
Daily chart (CoinDesk BPI)
With less than a week to go before the expected May 12 halving event, bitcoin's price is swinging upward. The crypto derivatives market is helping to hedge the uncertainty on which way the bitcoin market will go when miners have less revenue after the halving.
In early trading at 00:00 UTC, the world's oldest cryptocurrency was around $8,957 before jumping as high as $9,399 at 13:00 UTC (9 a.m. EDT) on spot exchanges including Coinbase. It was changing hands at a price above its 10-day and 50-day technical indicator moving averages, signaling bullish sentiment Wednesday. At press time bitcoin (BTC) was trading up 3.8% over 24 hours at $9,258.
Big-name bitcoin investor Mike Novogratz of Galaxy Digital has been making the rounds this week, talking about how he views digital scarcity driving bitcoin prices higher after next week's expected halving event. "Next Tuesday we have the bitcoin halving where the inflation rate gets cut in half," Novogratz said on CNBC's Closing Bell program Monday. "You talk about inflation in fiat currencies where the [Federal Reserve] is printing money like a money-printing machine and in the bitcoin space the money supply gets cut."
This may be true, but it also means a smaller reward and thus smaller revenue for miners to pay labor, rent and electricity. That's because they will have fewer bitcoin inflows they can sell for cash. However, in July 2016, the last time bitcoin supply was cut in half, the market was much different.
Garrick Hileman, an economist and a long-time researcher in the crypto space currently at wallet provider Blockchain.com, says things have changed since the previous halving halving event. For example, CME didn't start offering bitcoin futures until late 2017. Ahead of this halving, bitcoin miners can purchase futures contracts, locking in bitcoin prices to pay for their expenditures.
June futures for bitcoin are priced at $9,395 on CME Wednesday, above current spot prices.
Open positions on CME futures recently hit a 10-month high. However, the U.S.-based platform takes up only a small fraction of the market. The biggest players in the crypto derivatives market — such as Huobi, Binance BitMEX and OKex — are based in Asia and don't accept U.S. customers.
Vishal Shah, derivatives trader and founder of exchange Alpha5, says futures play a bigger role in crypto than most realize. According to Shah, due to March's sell-off that triggered $700 million in liquidations on BitMEX, the subsequent reduction in open interest could lessen downside risk caused by post-having selling pressures.
The reduced number of leveraged open interest, which still hasn't returned to February levels, means fewer automatic liquidations on price movements.
Other Markets
Cryptocurrency winners include decred (DCR) climbing 3.4%, nem (XEM) up 2.2% and neo (NEO) higher by 1.8%. Losers include ethereum classic (ETC) in the red 1.6% and iota (IOTA) down 1.4%. All price changes were as of 20:00 UTC (4:00 p.m. EDT) Wednesday.
The price of oil is down 5%; 2020 has been a terrible year for crude, which is down 60% for the year to date.
Gold is trading down 1% and closed the New York trading session at $1,687.
In the United States, the S&P 500 index of large-cap stocks ended trading down less than 1 percent. U.S. Treasury bonds were mixed as the Treasury Department announced a new 20-year maturity. Yields, which move in the opposite direction as price, were down most on the two-year yield, in the red 6%.
In Europe, FTSE Eurotop 100 index of the continent's largest publicly traded companies closed down less than a percent amid poor data on the economy there, particularly retail numbers. "A host of economic releases are highlighting just how dire the economic picture is," said Joshua Mahony, senior market analyst at investment platform IG.
In Asia, the Nikkei 225 index in Tokyo was closed for holiday. Hong Kong's Hang Seng index climbed 1% as tech and oil stocks performed well amid coronavirus lockdown easing in the region.
Source: www.coindesk.com
Author: Daniel Kuhn
Previous
Next