Ripple Whale David Schwartz: CTO Reveals His Crypto Portfolio
What does Binance CEO Changpeng Zhao's portfolio look like, and which cryptocurrencies does Ripple CTO David Schwartz hold? Even if such questions have no impact on cryptocurrencies, it is still interesting to see the giant whales' portfolio.
In a recent series of tweets, Ripple CTO David Schwartz spoke about his crypto portfolio. Schwartz exposes how many XRP he owns and what his relationship to Bitcoin and Ethereum looks like.
There is probably no doubt that David Schwartz, as Ripple CTO, owns a large amount of XRP.
In a tweet written last week, Schwartz revealed he owned more than 1 million XRP. He didn't want to show the exact number. What is certain is that the amount he holds is between 1 million and 10 million XRP.
Schwartz has assets of $ 660,000 up to $ 6.6 million in XRP.
Let's just say more than 1 million and less than 10 million.
— David Schwartz (@JoelKatz) November 24, 2020
Bitcoin sold for $ 750 and ETH for $ 1
The majority of readers have probably made one or many investments in cryptocurrencies that they regret today.
Schwartz said he lost near as much as he was already making from cryptocurrencies. The total loss amounts to around 300,000 dollars.
Even experts make mistakes and lose money. It is essential to carry out detailed research before investing.
Schwartz also said he spoke to his wife about some consolidation plans. In other words, a strategy that should secure some assets and contain less risky investments.
Schwartz sold Bitcoin for $ 750, Ethereum for $ 1, and XRP for $ 0.10.
The 40,000 ETH that I sold at $1 was all me though.
— David Schwartz (@JoelKatz) October 11, 2020
Latest Crypto News
What is Matrix AI Network? MAN Explanation, Price Predictions & More
What Is Maker (MKR)-What Is DAI-MKR Price Prediction And Full Guide
Bitvavo Review: Dutch Crypto Exchange With Top Services
Bitstamp Review-A Europe Regulated Top Rated Crypto Exchange
Read Bybit Exchange Review
Binance US Exchange Review-An Exchange Perfect For US Citizens?
What is Binance Savings? How To Use Binance Savings-Beginner Guide
How To Set A Stop Loss On Binance Futures
How To Set A Stop Loss On Binance And Place OCO Orders
Are Trading Bots Legal? Why Use Trading Bots? Are They Profitable?
Gunbot Review-A Bot Especially Designed To Trade BTC Pairs
Complete Guide on Binance Coin (BNB)-How To Buy Binance Coin & More
How To Withdraw From Binance To Coinbase Or Any Other Exchange
In-Depth Binance Review
What is Yearn Finance (YFI) and Yearn Finance 2 (YFII)-How To Earn YFI And YFII
What is Curve Finance (CRV)-How To Earn CRV By Providing Liquidity
1inch Exchange Review And Tutorial
Uniswap Review-Complete Guide & Tutorial on Swapping & Pools
Binance Funding in Top 6 Defi Tokens-Complete Details
Best 9 Upcoming Defi Tokens Backed By Top Investors
What is Uptrennd Coin (1UP)-What Makes Uptrennd Special?
Phemex Review-Exchange With Ten Times Fast Trading Engines And Zero Spot Trading Fees
7 Best Alternative To Coinbase For Trading Cryptocurrencies
How To Trade Cryptocurrency-Best Cryptocurrency Trading Strategies
what are the Top 9 Best Cryptocurrency To Invest In 2020
Best 12 Profitable Staking coins List and Exchanges
Gunbot Review-A Bot Especially Designed To Trade BTC Pairs
34 Most Recent Vechain Partnerships
Buy Bitcoin With Walmart Gift Card-How And Where?
3Commas Review-Best Crypto Trading Bot
Dogecoin Cloud Mining And Dogecoin Mining-How To Do Them Properly
Cryptohopper Trading Bot Review
What is cryptocurrency staking
What Is Cryptocurrency Mining?
What is Ethereum-How Does it Work
What is Bitcoin and How Does it Work?
How to Buy Bitcoin Cryptocurrency?
Key Points when selecting cryptocurrency exchanges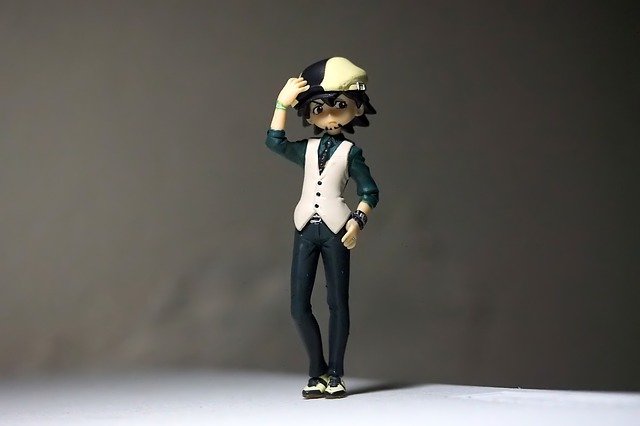 Mark is 27, holds a Master in Business Administration degree and works as a content Creator at TheCryptoBasic mostly on Crypto Market Updates. Since 2014 he has been active in the crypto sector. Thanks to the Business College in which other than Business subjects, he was taught about the disruptive potential of Blockchain. His interests include Blockchain technology and Crypto Market innovations. He also founded a small startup in which he gives lectures on cryptocurrencies.
Source: thecryptobasic.com
Author: Mark Brennan
Spark token airdrop: XRP action is increasing amid exchange supports • PaulCrypto.com
Originally reported by-Cryptopolitan
TL:DR Breakdown:
Spark token airdrop is causing more XRP actions on several crypto exchanges.
About 43 crypto exchanges have announced support for the airdrop, excluding US exchange, Coinbase.
Many digital currency exchanges, including Binance and Kraken, have disclosed plans to support the upcoming Spark token airdrop for Ripple (XRP) holders, planned by Flare Network, a blockchain platform backed by Ripple. In a recent tweet, Flare disclosed that many exchanges are already seeing increased activities with the XRP coins. Notably, the airdrop looks like the next big thing for the XRP community.
It remains unknown if the Spark token airdrop is contributing to the growing price of XRP, which has since surged to the $0.6 level. At the time of writing, the third-largest crypto by market capitalization is trading at $0.618 on Coinmarketcap.
Ripple, the blockchain company behind the XRP crypto, reportedly partnered with Flare network in an effort to connect XRP cryptocurrency to the Ethereum network. Due to the partnership, Flare will merge the Ripple coin with Ethereum Virtual Machine, allowing the execution of the Ethereum smart contracts through FXRP using the XRP cryptocurrency. As part of the union, Flare planned to airdrop its native token – Spark – to XRP holders.
The Spark token airdrop is scheduled to hold on December 12. The Spark token will be distributed to all XRP holders in the ratio of 1:1. This simply entails that the XRP holder will receive Spark from the supporting exchanges in accordance with the number of Ripple coins they hold. Already, about 43 digital currency exchanges said they would support the Spark airdrop.
They included popular platforms like Binance, CoinSpot, Bitrue, WazirX, Kraken Exchange, Cred, AltCoinTrader, Gatehub, AnchorUSD, and others Uphold.
While exchanges are rushing to support the Spark token airdrop, Coinbase seems to have no interest. Many people showed concern about this, given that the exchange is one of the leading crypto trading platforms in the United States, with more XRP users. Flare Network had said chances for the exchange to support the development is very unlikely. This will only cause users to transfer their XRP coins to other participating exchanges.
Source: paulcrypto.com
Australian Crypto Exchange Exposes Personal Data of 270K Users
Who said "safe haven"? Bitcoin's unique performance and risk profile make it a different type of…
Bitcoin reclaimed the $19,000 level, but charts suggest BTC and altcoins may consolidate for a few…
There are now more active bitcoin users than ever before, as CEOs of both PayPal and BlackRock…
The benefits of utility tokens could soon stretch beyond payment facilitation and governance…
"Sharding" is a proposed method of splitting Ethereum's infrastructure into smaller pieces in an…
What cryptocurrency will become the main one in a year?
A lot of the work is done in parallel, meaning scalability is closer than it seems. Read…
Institutional players are coming to the crypto ecosystem, but how will they impact the industry?…
Eth2 staking has its downsides — people may not have the means to contribute 32 ETH, or the…
Rogue developers seem to have rug-pulled their own project, Compounder Finance, netting some $10.8…
Multiple voices forecast a weaker dollar in the long term, starting now, in a prime boost for safe…
Existing shareholders will receive 8 additional ETHE shares for each one held, with each new share…
Jay Hao pledged in an AMA that his firm has taken steps to ensure that cryptocurrency withdrawals…
Visa is linking its payments network of 60 million merchants to the USDC stablecoin, according to…
Decentralized exchange (DEX) aggregator 1inch has closed a $12 million funding round led by…
Distributed ledger technology will also enable rights holders to receive royalties from resales….
Funding will be used to expand 1inch's presence in Asia and build new products. Read…
Compliance is key if you want to play the game, says PayPal CEO Dan Schulman. Read…
GoodDollar believes that "digital basic income can work at scale, while effecting positive change…
Dan Schulman took to the stage at Web Summit tech event on Wednesday, telling attendees that…
Ukraine's parliament has approved the first version of a draft cryptocurrency bill, bringing…
XRP saw a 1,151% surge in trading volume on eToro as its price nearly tripled last month. Read…
As bitcoin set a new price high closer to $20,000 on Tuesday, the network also saw record-breaking…
Bitcoin Core touts itself as a direct descendant of Satoshi Nakamoto's original Bitcoin software…
Samson Mow, chief strategy officer at Blockstream, says Bitcoin was never about "transactions per…
Security token platform Dusk Network has become a shareholder of a Dutch stock exchange as part of…
Russia wants to follow China's approach of banning private stablecoins pegged to its national fiat…
Bitcoin is becoming an increasingly "institutional asset," according to NYDIG's CEO. Read…
BTC/USD is more likely to reach $300,000 in a year's time, the popular analyst says, thanks to an…
Crypto.com has secured an Australian Financial Service License through its acquisition of The Card…
U.K.-based bitcoin app Ziglu raised over $8 million in a crowdfunding campaign, the largest equity…
The market sentiment around Bitcoin is currently mixed, but one fund manager argues that BTC may…
NFT-powered racing game F1 Delta Time has auctioned off a segment of an in-game track for…
New York Digital Investments Group (NYDIG) raised $150 million for two new funds to invest in…
Aussie exchange BTC Markets has revealed the full name and email addresses of all of its customers…
The head of the world's largest asset manager has provided a bullish take on the world's first…
Mainstream news agencies are beginning to provide positive coverage of Bitcoin, acknowledging its…
Eth2 withdrawals may not need to wait for Phase 2 under developer Danny Ryan's new proposal which…
Forbes new list of 600 up and coming entrepreneurs aged below 30 features 10 representatives from…
Shark Tank's Kevin O'Leary said he was "not against Bitcoin" but would invest far more into the…
Ether price has rallied 322% year-to-date and its $67 billion market cap now surpasses General…
The mandatory license will allow Crypto.com to issue crypto debit cards in Australia. Read…
Bitcoin privacy experts are unimpressed with a circulating slideshow-style privacy report that…
Bitcoin's bull run stalls while ether is still acting like a little brother despite the audacious…
He thinks he's spotted a key differentiator, and old school crypto enthusiasts will likely agree….
Peter Schiff seems to disagree, however, having bashed Bitcoin a number of times in the past 24…
"For all the reasons it's a strong developing asset class, it may fail," said the former Goldman…
Investors looking to buy bitcoin now should consider implementing a dollar-cost averaging (DCA)…
In a research note intended for clients, investing giant AllianceBernstein says it changed its…
Ether price declined sharply alongside Bitcoin even as the long-awaited Eth2 mainnet launched…
Yearn Finance is eyeing yet another merger – only this time, the candidate, SushiSwap, has a…
Crypto-jacking is giving nation-state hackers a decoy for their more malicious attacks, Microsoft…
The EU has created a common framework for regulating crypto across the economic bloc. The U.S. is…
Ethereum 2.0 charts new territory with the launch of its proof-of-stake backbone as retail…
The Human Rights Foundation has secured donations from the Gemini cryptocurrency exchange to fund…
Russian banks and financial brokers are worried the digital ruble will be a burden for them. Read…
Alongside other actions, the CFTC was pleased with its seven enforcement actions in the crypto…
The new credit card will offer Bitcoin rewards rather than airline miles or cash. Read…
Bitcoin price strongly rejected near the $20,000 resistance, leading analysts to debate whether a…
The company behind USDC has added a new face that could help further institutional adoption. Read…
Centre, the Coinbase- and Circle-founded project that oversees the USDC stablecoin, has hired Wall…
Resistance is futile and the time for doing nothing with crypto was two years ago, not today, says…
Cryptocurrency derivatives platform ErisX launched cash-settled bounded futures on Tuesday. Read…
The premier crypto charity event kicks off today. Here's how you can participate. Read…
Institutional adoption is the buzzword du jour, probably a factor in bitcoin's price rally close…
The Libra Association is rebranding itself to "Diem" to distance itself from the original…
BlockFi CEO Zac Prince said it will be the first credit (not debit) card in the cryptocurrency…
Selah is offering fans the chance to acquire exclusive merchandise and experiences through its own…
The project is hoping that a new name will help people forget the mass regulatory panic that…
The UPCO2 token represents a certified measure of carbon dioxide and can be traded, held or burned…
Fourteen operators of the giant PlusToken scam have been sentenced in China to up to 11 years in…
"Combine a digital asset with a rainforest carbon offset and give everyone in the world access."…
One of the largest Bitcoin purchases in 2020 took more than five days to complete. Read…
BTC price trims $1,600 in under two hours thanks to pressure from sellers near $20,000, while…
Tutors, taxi drivers and repairmen will be able to take advantage of Alfa-Bank's blockchain-based…
Wild volatility ensues as Bitcoin attempts to crack $20,000 and futures challenge their own record…
Jonathan Rowland, founder of bitcoin finance app Mode, may make a bid for struggling British…
Three major trends are behind Bitcoin's successful journey to a new all-time high above $19,892….
An identity management provider backed by PayPal, Foxconn and others has been acquired by…
New, small-scale research from Xangle takes a look at investors' reflections on their initial coin…
The postponement follows a successful lobbying campaign by local crypto advocates. Read…
Ledger's new chief experience officer hails from luxury conglomerate LVMH, which owns brands like…
Net Unrealized Profit/Loss returns to levels that in the past have triggered giant Bitcoin price…
A surge of validators awaiting Eth2 staking has pushed Ethereum's node count to 11,259 —…
Amid ongoing legal action from U.S. authorities, the company behind Bitmex — 100x — has announced…
Source: cryptocoinfactory.com
Explainer: So you just bought cryptocurrency; how do you store your holdings safely?
How to store crypto becoming an increasing concern in conjunction with the rise in crypto investment
Alex Harper, co-founder of Australian crypto exchange Swyftx, outlines various options investors have
Says cryptocurrency exchanges should be doing more to help investors
Crypto investment is on the rise in Australia – but how do new investors store their cryptocurrency holdings?
The lack of third party involvement, neither governments or banks, is one of crypto's selling points.
But it does mean investors need to take more responsibility than they would if investing in shares.
But what options do investors have and how do they work?
Stockhead spoke with Alex Harper, the co-founder of Australian crypto exchange Swyftx, to get an idea of how investors can store cryptocurrencies.
He says one of the safer options is using a crypto wallet.
"With crypto anyone can create a wallet and it can be on your computer or set it up on your phone or purchase dedicated hardware which can essentially help increase security of storage of that crypto," Harper explained.
"When you buy cryptocurrency from Swyftx you can keep it on the exchange where we provided hosted wallets – we manage that all behind the scenes for you."
Alternatively you can store your crypto off the internet entirely and have it in a hardware wallet.
Harper says this option (sometimes called "cold storage") is better for long term investing and gives investors full control.
One example is the Ledger Nano S which supports 24 cryptocurrencies, can connect to any computer through a USB cable. It also can instantly verify and confirm crypto transactions.
Nevertheless, your assets aren't physically in the "wallet" just like cash or cards.
"It isn't, because it's in a blockchain – which means its essentially in a cloud and distributed between everyone," Harper explained.
"When people talk about hardware wallets, it stores your private keys – which is kind of like your password to access your coins on the blockchain. They're not sitting on there but the access and ability to unlock them is encrypted in the device."
But it does have a major drawback.
"When you do store it on your wallet, it's not easy to trade it with someone else, you have to move it to an exchange to trade it and that can be clunky especially with the security around it," Harper said.
Harper reports his firm has seen rapid growth in 2020 in conjunction with the broader crypto sector.
"I think a lot of customers expressed that they're interested in the deflationary fundamentals of bitcoin. Governments are printing money and deflating currencies to keep economies running, so people turning to bitcoin see it's got limited supply, free from government," he said.
And as crypto investing has grown, so has cryptocurrency storage.
"I believe the amount of cryptocurrencies flowing out of exchanges and going into personal storage wallets is at an all-time high," he said.
"Which indicates a lot of people want to take ownership of our cryptocurrency and typically that would indicate longer term investors."
Harper has previously noted rival exchanges should do more to help investors store cryptocurrency assets.
He admitted online options were financially sound for them, but promoting crypto security would help exchanges stand out from their peers.
"Other exchanges have been silent on cold storage. They want all of the funds to stay deposited on the exchange," Harper said.
"However, we know that by doing the right thing and making our users more aware of Ledger, we will be building loyalty instead of orchestrating a quick cash grab.
"This will be apparent to our users because they know we have their best interest in mind. This is a long-term strategy to build trust with our users."
Subscribe to our daily newsletter
Join our small cap Facebook group
Follow us on Facebook or Twitter
Sponsored Articles
Source: stockhead.com.au
Author: Nick Sundich
Previous
Next