Research finds criminals hit $1.4 billion jackpot from cryptocurrency crimes
CipherTrace has released its Spring 2020 Cryptocurrency Anti-Money Laundering and Crime Report with key data on cryptocurrency crimes and trends that will have regulatory repercussions for VASPs and other financial institutions.
In the first five months of 2020, crypto thefts, hacks, and frauds totalled $1.4 billion, suggesting 2020 could see the second-highest value in cryptocurrency crimes ever recorded. Contributing to this number are COVID-19-themed crypto crimes, which have proliferated in the wake of the current health and economic crises.
On the regulatory front, the data reveals that 74% of the bitcoin moved in exchange-to-exchange transactions was cross-border. The abundance of cross-border transactions highlights the need for exchanges to adopt appropriate cross-border controls to ensure Anti-Money Laundering (AML) and Counter-Terrorism Financing (CTF) compliance.
The need for compliance is especially profound in light of impending Travel Rule enforcement and the recent statement by FinCEN Director Kenneth Blanco reminding the crypto community that Travel Rule compliance is already the expectation in the US.
Highlights of key findings are as follows:
In the first five months of 2020, crypto thefts, hacks, and frauds totalled $1.4 billion, indicating 2020 could see the greatest total amount stolen in crypto crimes outside 2019's $4.5 billion.
COVID-19-inspired fraud is generally executed by luring victims off legitimate platforms into chat rooms where payment in bitcoin can be requested.
Phishing sites were found to be the most popular COVID-19 related products sold on the dark web, while most fake COVID-19 PPE products had very little sales.
The global average of direct criminal funds received by exchanges dropped 47% in 2019.
This trend marks a three-year low for cryptocurrency exchanges around the world, with only 0.17% of funds received by exchanges in 2019 coming directly from criminal sources.
Based on CipherTrace's examination of one prominent darknet marketplace, while 9.8% of the dark market's one-hop interactions went directly to exchanges, 31% of its two-hop interactions went to exchanges—more than tripling the risk exposure to exchanges.
Finnish exchanges ranked #1 for highest percentage of criminal BTC received for the third year in a row, with 12.01% of all BTC funds received coming directly from criminal sources. Localbitcoins, one of the largest peer-to-peer marketplaces, received over 99% of these criminal funds.
74% of the bitcoin moved in exchange-to-exchange transactions was cross-border.
88% of funds that US Bitcoin ATMs (BATMs) sent to exchanges in 2019 were sent offshore.
US BATM users on average sent more funds to high-risk exchanges than low-risk exchanges in 2019.
The percentage of funds sent to high-risk exchanges from US BATMs has seen exponential growth, doubling every year since 2017.
The largest contributor to this high number is a billion-dollar ponzi scheme by Wotoken in China. The scam promised investors incredible returns using a non-existent algorithmic trading software. Ultimately, Wotoken stole an estimated $1 billion in crypto from over 715,000 victims with one operator containing ties to the infamous PlusToken ponzi scheme.
Contributing to the high total value netted from crypto crimes are COVID-19-related scams. While governments funnel resources into mitigating detrimental health and economic impacts of the pandemic, criminals are taking advantage of the lack of oversight resulting from the need for urgent action.
COVID-19-related fraud can take the form of impersonations of legitimate entities like the Red Cross to extract personal information and/or payment in cryptocurrencies, applications that claim to support victims with information but are actually spying on users, and the sale of PPE, supposed treatments, testing kits, and phishing kits. Though the majority of COVID-19-related products sold on darknet markets did not see many sales, phishing kits were relatively successful.
Though the total value collected by criminals from crypto crimes is among the highest recorded, the global average of direct criminal funds received by exchanges dropped 47% in 2019. This suggests that many criminals are finding it harder to offload their illicit funds directly to cryptocurrency exchanges, indicating effective implementation of AML measures around the world.
It's worth noting, however, that criminals seem to be getting savvier in how they are obfuscating the origins of their stolen funds prior to cashing out on exchanges. CipherTrace's examination of one prominent darknet marketplace revealed that risk exposure to exchanges tripled for interactions two-hops out compared to one hop out.
Impending Travel Rule enforcement hangs over the cryptocurrency economy as VASPs seek to adopt solutions prior to the June 2020 Financial Action Task Force (https://www.fatf-gafi.org) meeting. So far, Japan, Switzerland, the UK and the United States have made the most Travel Rule progress, while several higher-risk virtual asset companies relocated to jurisdictions with less stringent regulation.
CipherTrace found that 74% of the bitcoin moved in exchange-to-exchange transactions was cross-border, underlining the importance of global AML/CTF standards, such as those set forth by the FATF.
CipherTrace research revealed US Bitcoin ATM users sent more funds to high-risk exchanges, which are more likely to be used for money laundering, than low-risk exchanges in 2019. This finding, combined with recent enforcement action taken against Kunal Kalra for his BATM money laundering scheme, indicates Bitcoin ATMs are likely to be the next major regulatory target.
For access to the full report click HERE
Source: www.paymentscardsandmobile.com
Author: By Alex Rolfe
Shrimpy Blog | Bitcoin Trading Bot & Crypto Index Funds
Scroll
Cryptocurrency Tax Accounting Methods
Machine Learning for Crypto Portfolio Management Case Study: Week 4
Machine Learning for Crypto Portfolio Management Case Study: Week 3
Botcoin – Social Leader Spotlight
Cryptocurrency Tax Accounting Methods
Machine Learning for Crypto Portfolio Management Case Study: Week 4
Machine Learning for Crypto Portfolio Management Case Study: Week 3
The API for Crypto Trading Bots
The Bitcoin Trading APIs for Cryptocurrency (Updated 2020)
Python Scripts for Binance Websocket, Order Book, and Candlestick Data
Shrimpy Social Program – Leader Requirements
Multi-Portfolios: Segmenting Cryptocurrency Exchange Funds [Feature Release]
Social Portfolios are Changing Cryptocurrency (Updated 2020)
Earn Up to $30 for Every Referral
Machine Learning for Crypto Portfolio Management Case Study: Week 4
Machine Learning for Crypto Portfolio Management Case Study: Week 3
Machine Learning for Crypto Portfolio Management Case Study: Week 2
Machine Learning for Crypto Portfolio Management Case Study: Week 1
How to Copy Cryptocurrency Day Traders
How To Earn Money With Shrimpy (Updated 2020)
How to Manage Multiple Portfolios With Shrimpy
The API for Crypto Trading Bots
Kraken Lists Orchid (OXT)
Bitstamp Lists Stellar Lumens (XLM) and Paxos Standard (PAX)
Coinbase Pro Will List Maker (MKR)
Poloniex Lists Chromia (CHR)
Also Read
Threshold Rebalancing – The Evolution of Cryptocurrency Portfolio Management
Portfolio Rebalancing for Cryptocurrency (2020 Update)
Dollar-Cost Averaging for Cryptocurrency Portfolios
Getting Started With Shrimpy
Social Portfolios are Changing Cryptocurrency (Updated 2020)
Cryptocurrency Index Funds – Personal Asset Management
How to Rebalance your Cryptocurrency Portfolio
Search
Latest Posts
Categories
Tags
Getting Started
Exchanges
Source: blog.shrimpy.io
News Editorials (03 Jun, 2020)
This article is based on "Regulating cryptocurrency exchanges" which was published in The Indian Express on 01/06/2020. It talks about the need for a legal and regulatory framework for establishing crypto-currency exchanges.
Recently, the Supreme court struck down the "April 6, 2018 circular" of the Reserve Bank of India. The circular has stopped crypto-currency traders and exchanges from accessing the banking system. The Supreme Court held that an outright ban on cryptocurrencies would be a disproportionate measure by the government.
Thus, the judgement has certainly given a fillip to crypto-currency. The decentralised nature and lack of regulation make the management of cryptocurrencies challenging, owing to the anonymity of users and lack of central authority.
This issue can be resolved by setting up regulated crypto-currency exchanges. However, without a clear legal and regulatory framework governing these exchanges, the whole economic system may become vulnerable to the shortcomings of cryptocurrency.
In this context, there is a need for regulating crypto-currency exchanges, which will provide robust information sharing and coordination mechanisms between regulators and enforcement agencies within and outside the country.
Similar to stock exchanges, crypto-currency exchanges provide an online platform or marketplace for the trade of crypto-currencies.
They also enable trade or exchange of cryptocurrencies for fiat money, they connect the crypto and traditional financial systems.
Further, crypto-currency exchanges are responsible for assessing the project's credibility, intermediaries and also conducts KYC scrutiny of issuers.
What future awaits cryptocurrencies?
Moreover, unlike traditional securities markets, crypto exchanges perform additional functions like custody of assets or funds, clearing and settlement.
Licensed crypto-currency exchanges can also help in the implementation of anti-money laundering (AML) and terrorism financing (CFT) laws.
Crypto-currency exchanges have therefore emerged as a key market infrastructure within the crypto-ecosystem.
Crypto-currencies are prone to cyber frauds, hacking and other network-related issues.
Mt. Gox Bankruptcy Case Study
Mt. Gox was a Tokyo-based cryptocurrency exchange that operated between 2010 and 2014. It was responsible for more than 70% of bitcoin transactions at its peak.
In 2011, hackers used stolen credentials to transfer bitcoins. That same year, deficiencies in network protocols resulted in several thousand bitcoins being lost and investors' claims are yet to be settled.
Lack of Investor Protection: Due to the anonymous nature of crypto-currency transactions, there is a lack of investor/consumer protection in the form of recourse and quick and orderly access to their own funds/assets.
Regulatory Mismanagement: On the contrary of the perceived role, sometimes crypto-currency exchanges are also known to enable circumvention of capital controls and commission of financial crime including money laundering and terrorism financing.
Conflict of Interest: As the crypto-currency exchanges act as custodian as well as a regulator of crypto-currencies, this may lead to conflicts of interest, micro-prudential and consumer protection risks.
Clarity on Crypto-currency definition: A legal and regulatory framework must first define crypto-currencies as securities or other financial instruments under the relevant national laws and identify the regulatory authority in charge.
Ensuring Compliance: Licenses may be issued based on compliance with eligibility requirements and detailed scrutiny of operational policies and procedures on internal governance, risk management and financial resources.
Need for Strong KYC: Regulations can also require the performance of stringent KYC checks and independent verification by exchanges before onboarding investors.
Ensuring Transparency: Record keeping, inspections, independent audits, investor grievance redressal and dispute resolution may also be considered to address concerns around transparency, information availability and consumer protection.
Promoting crypto-currency and subsequent strengthening of crypto-currency exchanges is in synergy with the idea of a less-cash economy. In this context, India could emulate China's Digital Currency Electronic Payment (DCEP) system.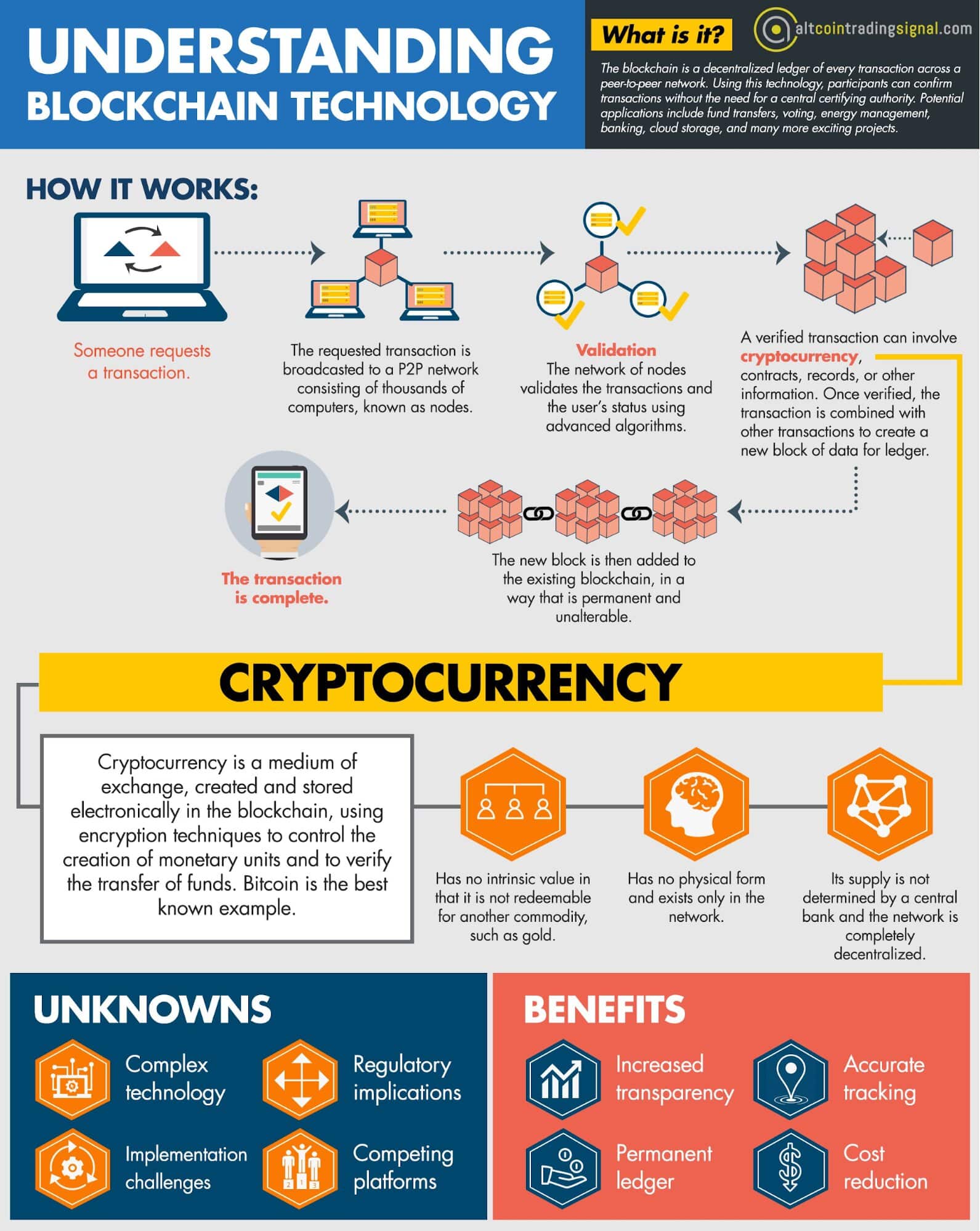 Drishti Mains Question
Examine the significance of crypto-currency exchanges as they perform important functions but also carry significant risks.
This editorial is based on "Far Out" which was published in The Indian Express on June 2nd, 2020. Now watch this on our Youtube channel.
Source: www.drishtiias.com
India's CoinSwitch, an Aggregator of Digital Asset Exchanges, Introduces Indian Rupee based Crypto Exchange Mobile App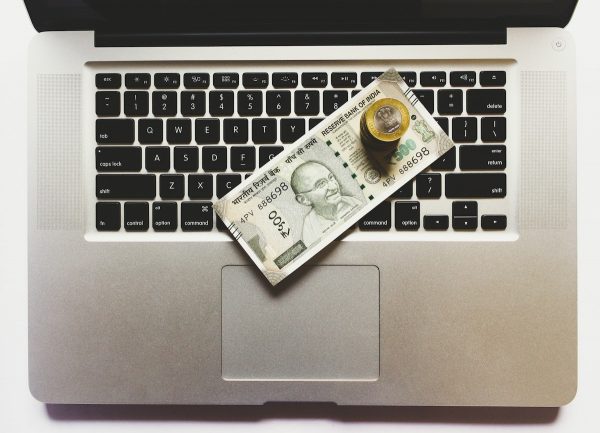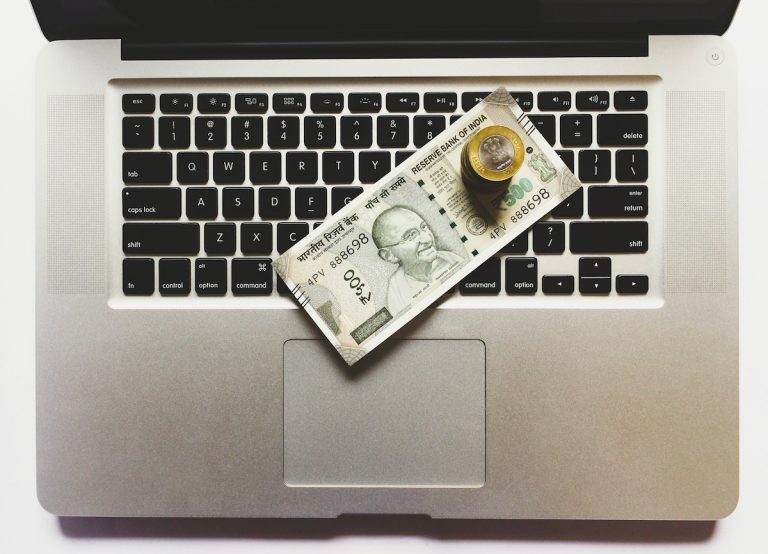 CoinSwitch.co, an established aggregator of digital asset exchanges in India, recently introduced CoinSwitch Kuber, which is the Indian Rupee (INR) cryptocurrency exchange mobile app designed specifically and "exclusively" for the Indian market.
This launch has come during very challenging times as the world tries to cope with the socio-economic issues created by the deadly COVID-19 pandemic.
CoinSwitch claims that there's now "unprecedented" demand for crypto-related products and services in India, after the nation's Supreme Court struck down the Reserve Bank of India's (RBI) blanket ban (in March 2020) on offering banking services to individuals and companies dealing in cryptocurrencies. However, several reports indicate that the RBI and local banks have still not completely opened up to firms operating in the crypto sector.
CoinSwitch Kuber claims it has signed up more than 100,000 new users during its pre-launch promotion period.
Ashish Singhal, CEO and co-founder at CoinSwitch.co, told Crowdfund Insider:
"Following the announcement of the pre-launch of CoinSwitch Kuber in May, we have been inundated with user signups and have already reached over 100,000 users, far exceeding our initial targets."
Singhal added that locals are now more interested in exploring crypto-assets.
He said that recent legislative developments now offer an "an ideal backdrop for CoinSwitch Kuber's launch."
The new products aim to provide a "simplified and accessible route into crypto via a mobile application."
Singhal argues that CoinSwitch Kuber can help promote the adoption of Bitcoin (BTC) and other cryptocurrencies in India.
As mentioned in a release shared with CI:
"CoinSwitch Kuber aims to remove the complexity associated with crypto and open the market up to new users. Following the product launch, any member of the public can now create an account on the platform by performing KYC/AML procedures and can deposit INR into their account using the various payment methods accepted."
Indian traders can use the CoinSwitch platform to store, send, and receive virtual currencies directly from their exchange accounts.
CoinSwitch Kuber currently supports more than 100 cryptocurrencies which can be traded with the INR.
It's worth noting that there are thousands of "cryptocurrencies" that have been launched after Bitcoin, the flagship cryptocurrency, was introduced in 2009.
Most digital asset exchanges and related services are naturally motivated to list as many cryptocurrencies as possible in order to drive up profits. There are only very few legitimate projects which actually offer useful products and have real-world use cases.
Cryptocurrency investments remain highly risky, and many scams have been orchestrated via fraudulent initial coin offerings (ICOs), and initial exchange offerings have not lived up to expectations either.
Cryptocurrency trading, particularly with derivatives (futures, options, etc), remains extremely risky as nearly $1 billion was lidquidated from almost 40,000 traders yesterday due to highly volatile markets which saw BTC price surge past $10,000, but only to come crashing later.
Source: www.crowdfundinsider.com
Author: Omar Faridi
Previous
Next