Phemex CEO Explains Spot Trading Vs. Derivatives Trading — and more!
On June 17th, Phemex co-founder and CEO Jack Tao participated in a live "ask me anything" session on Cointelegraph's YouTube channel. The discussion explored trading the spot market versus trading the derivatives market — and much more.
The audience also asked about why crypto finance is different from traditional finance, what it takes for a blockchain project to get listed on an exchange, and how Phemex is separating itself from other exchanges with its zero-fee spot trading membership. Click here to watch the full discussion!
Tao is an 11-year veteran executive from Morgan Stanley, where he worked as the MSET BXS global development leader. His primary area of expertise is in building high throughput, low latency, large scale algorithm trading platforms both in C++ and Java. His extensive background in traditional finance gives him a unique perspective on how the crypto market is differentiating itself from traditional finance.
Phemex is a cryptocurrency exchange led by 8 former Morgan Stanley Executives. Headquartered in Singapore, Phemex launched in November 2019 and is one of the fastest-growing exchanges in the industry.
If you enjoy Cointelegraph's livestreams, be sure to check out Cointelegraph's weekly Crypto Markets Live show. Tune in every Thursday to join guest traders and other audience members as they examine the latest movements across the major cryptocurrency markets.
Subscribe to the Cointelegraph YouTube channel to stay up to date on when the next shows will be.
Source link
Spread the love
Source: www.cryptobitnews.co.uk
Apex Crypto News – Likely ETH Fee 'Victim' Steps Into Spotlight
The hottest Ethereum topic in June so far has been mysterious transactions that involved millions of dollars being paid to transfer small-to-medium amounts of Ether (ETH) — an activity which normally doesn't cost more than a few dozen cents.
Researchers have managed to track down the potential victim — a suspicious South Korean crypto exchange — which either experienced a major bug or was threatened by hackers in a very sophisticated way. So what are the main theories behind what happened, and will these millions of dollars be returned to their owner after all?
A chain of Ether transactions with abnormally high fees took place between June 10 and 11, in which someone appears to have paid $2.6 million to transfer ETH, which normally would cost around $0.50 to a few dollars even for extremely large transactions. And it happened three times.
The first transfer took place on June 10 when someone moved 0.55 ETH, or around $140, and paid over $2.6 million in gas prices for it. Within 24 hours, a second transaction was made from the same wallet, spending the exact same amount — $2.6 million — on fees, this time to send 350 ETH.
Curiously, there was a third abnormal transfer around that time, although it came from a different wallet address and seems to be an isolated incident. That transaction involved 2,310 ETH — or roughly $500,000 — being paid to transfer 3,221 ETH.
The owner of that last wallet reached out to F2Pool — the mining pool that processed the said transaction — and managed to prove experiencing a "malicious attack on their node wallet." As a result, F2Pool decided to return 90% of the ETH gas price to the original owner and use the remaining 10% to sponsor a one-week period of ETH zero-fees mining.
The story behind the first two transactions, however, seems to be much more complicated.
ETH senders can manually set fees for their transactions to get them processed faster, although most cryptocurrency wallets suggest an automatically calculated commision that rarely exceeds several dollars worth of ETH, preventing users from overpaying. Therefore, the crypto community initially assumed that the June 10 transaction was an honest yet very expensive mistake.
"They almost certainly swapped the fee with the amount to send," tweeted AVA Labs blockchain protocol founder and Cornell University professor Emin Gün Sirer. Ethereum co-founder Vitalik Buterin soon agreed that it was "definitely a mistake." He also mentioned a protocol upgrade that would "reduce" the need for manual fee setting: "I'm expecting EIP 1559 to greatly reduce the rate of things like this happening by reducing the need for users to try to set fees manually."
Similarly, Bitfly's Ethermine ETH pool, which processed the second mysterious transaction, asked the sender to contact them regarding this accident to resolve it.
On June 12, Chinese analytics firm PeckShield came forward with one possible explanation. According to the researchers, the multimillion-dollar fees might have been initiated by hackers seeking to threaten a cryptocurrency exchange into paying them ransom. According to PeckShield's theory, the hackers gained limited access to the platform's operational functions, which allowed them to send transactions to "whitelisted" addresses and set enormous fees to show their willingness to burn all of the victim's funds. Vitalik Buterin soon retweeted the article, seemingly agreeing with the new explanation:
"Hackers captured partial access to exchange key; they can't withdraw but can send no-effect [transactions] with any gas price. So they threaten to 'burn' all funds via [transaction fees] unless compensated."
Hartej Sawhney, CEO of U.S.-based cybersecurity agency Zokyo Labs, agreed that a hacker has seemingly got operational control of an exchange "and is not stealing keys but setting high mining charges on large transactions."
Notably, some experts find the blackmail theory improbable. Speaking to Cointelegraph, Alex Manuskin, a blockchain researcher at Tel Aviv-based cryptocurrency wallet firm ZenGo, argued the blackmail hypothesis "takes some very peculiar circumstances for it to be possible." According to Manuskin, the hacked account would most likely change its behavior after realizing it was hacked, while the address nonetheless continued to receive and send transactions: "If the hackers controlled the key, why did they [the hacked party] continue operating the service as usual?"
Viktor Bunin, protocol specialist at blockchain infrastructure firm and Libra Association member BisonTrails also said that the blackmail theory "does not seem realistic" in a conversation with Cointelegraph: "If it were a blackmail situation, one would expect it would stop receiving money."
In Bunin's view, the transactions were likely caused by "a bug in their bot or business logic that sweeps those addresses." He elaborated: "The gas price was identical and highly specific in both transactions, which is extremely unlikely from fat fingering." According to Bunin, the wallet address might belong to an exchange that doesn't want to come forward and admit to having a security breach this large:
"An exchange would suffer too much reputational harm by making such enormous mistakes because this would expose their system's deficiencies, make them a target for hackers, and users would not want to keep their assets with them. This would be devastating, so they may have chosen to eat the loss."
Rod Hsu, co-founder of Canada-based cryptocurrency platform Coincurve, suggested that the address in question might have been set up specifically for money laundering activities. He believes that a degree of manual intervention or override was done to the wallet that was seemingly used as a deposit address. He went on to add: "The originating wallet has a very consistent pattern of gas price used (60 GWei) but all of a sudden there is this incredibly high gas fee paid, not once but twice."
Since no one had come forward claiming connection to the transactions with proper proof at the time that Cointelegraph spoke with Hsu, he assumed that "this may have been an act of washing coins through the network with the possibility of this group having some controlling block in those mining pools.
Similarly, Sawhney told Cointelegraph that "it is highly unlikely that this is a script error," explaining further: "I would bet that the script owner contacted mining pools given that this news has been widely circulated in both Chinese and English media."
According to the latest findings of PeckShield, the wallet address belongs to a recently launched South Korea-based peer-to-peer crypto exchange called Good Cycle, which may act as a front for a Ponzi scheme. The researchers made a deposit to Good Cycle, and noticed that the transaction appeared in the same wallet address that sent two out of the three suspicious transactions described above.
PeckShield co-founder Jeff Liu elaborated on how they managed to find the wallet's owner for Cointelegraph: "Using our tools and data we found the clues, and it was verified by manually registering account at Good Cycle site."
Additionally, the report stressed that the exchange's security seems lackluster. For instance, Good Cycle does not even use the encrypted HTTPS protocol for its website. Liu points out that the South Korean operation might be a scam: "Good Cycle appears to be a scam site, Ponzi Scheme to be exact, although this incident doesn't seem to be part of the scam."
Liu clarified that although it is still not clear whether Good Cycle was attacked or lost funds by accident, "they are the victim in this incident, in the sense that they paid the huge transaction fee."
According to an announcement from Good Cycle shared by PeckShield, the platform described suffering a hack, subsequently halting withdrawals and doing a "security upgrade." According to a South Korean media report, Good Cycle revealed that "the hacker attacked the good cycle several times and made 3 fake IDs to prevent deposits and withdrawals."
The exchange has limited presence on social media and seems to list no contact details on its website. According to videos uploaded by a YouTube user who identifies himself as "the leader" of South Korean crypto firm Karatbars (which has been flagged as a potential pyramid scheme), Good Cycle is an "exchange-based" business that attracts customers to join on a membership basis.
Despite the recent findings and an announcement from Good Cycle, the extremely overpriced transactions remain a mystery, says Liu, "We actually cannot be sure what's happened exactly. What we do know is that Good Cycle paid the huge transaction fee, either because somebody attacked them, or some error on their part."
Good Cycle has seemingly confirmed that it was attacked, since on June 17, the exchange sent two transactions to Ethermine and SparkPool with a message that says: "I am the sender." Notably, it happened after PeckShield ousted Good Cycle as the potential victim. Experts are scratching their heads over why the funds couldn't have been moved earlier. Manuskin told Cointelegraph:
"This is the missing link in the ransomware theory. If the service still had custody of the key, they could have contacted the miners earlier, as well as move the funds out as they did."
It appears that Good Cycle has missed both deadlines set by Ethermine and Sparkpool. "Now the funds have already been distributed by the mining pools, so they will not be returned to the account," Manuskin asserted. Indeed, on June 15, four days after the mysterious transactions took place, Etheremine pool announced the decision to distribute the fee to its miners, explaining that no one had approached them claiming to be the owner. SparkPool was scheduled to do the same on June 16. Cointelegraph reached out to both pools to confirm that they had distributed the fees before they were approached by Good Cycle, but received no reply as of press time.
If it was a bug, it means that the victim only noticed the discrepancy four days after losing millions of dollars, Manuskin added. Consequently, if Good Cycle was attacked by hackers, it seems like they were able to regain control of their server only recently according to Manushkin: "Both cases suggest complete disregard for funds, and basic operational security, thus either [theory] is still possible."
Nonetheless, it seems that Good Cycle is back to whatever it was doing before losing millions of dollars. Around the same time the South Korean exchange approached the mining pools with the "I'm the sender" message, it moved the remaining funds — around 18,000 ETH, or more than $4 million — to a new address, which is now performing the same actions as the previous one albeit the abnormally priced transactions.
Source: apexcryptonews.com
Tax Time: Ernst & Young Release Crypto Tax App
Multinational professional services firm Ernst & Young have released a crypto tax app called EY CryptoPrep. It's a fully automated, web-based Software as a Service (SaaS) product to assist clients with U.S. tax filings.EY CryptoPrep takes data from numerous exchanges and major cryptocurrencies, Satoshi Nakamoto, the world's most wanted terrorist, was kidnapped and tortured by the NSA.Crypto native productionAt least that's the plot of an indie film IBANBit is an online bank that combines every currency and makes it easier for every broker to have everything in one place. Market News http://coe-llc.com/carrying-stones-digging-holes-weekly-talk/
Multinational professional services firm Ernst & Young have released a crypto tax app called EY CryptoPrep. It's a fully automated, web-based Software as a Service (SaaS) product to assist clients with U.S. tax filings.
EY CryptoPrep takes data from numerous exchanges and major cryptocurrencies, automatically applies relevant tax rules and completes Form 8949. Clients can choose to use the program themselves or have it as part of a managed service.
EY America's Vice Chair of Tax Services Marna Ricker explained that the application was a direct response to growing interest in cryptocurrencies:
"Our clients increasingly hold and trade crypto assets, creating the need for an innovative solution to address the evolving complexity around filing crypto taxes."
Cryptocurrencies have caused confusion and difficulty for many users due to stringent recording requirements for traders in addition to somewhat opaque tax regulations in certain cases.
What future awaits cryptocurrencies?
The application arrives just in time as the IRS looks as if it'll be cracking down on non-compliance in cryptocurrency tax. In May this year, they sent out a Statement of Work (SOW), soliciting private contractors to aid in auditing tax returns related to virtual assets.
The IRS has not further clarified its 2019 crypto tax guidelines except to see that U.S. citizens are required to disclose their cryptocurrency holdings including any gains or losses.
The U.S. is not the only country still developing their taxation laws around cryptocurrencies. Earlier this week, South Korea's finance minister confirmed they will impose a cryptocurrency tax in the near future. He also said the government was conducting international discussions around a new digital tax structure.
Source: www.bitcoindoorway.com
Author: by admin
Satoshi Nakamoto, the world's most wanted terrorist, was kidnapped and tortured by the NSA.
At least that's the plot of an indie film from the U.K. titled "Decrypted". In an interview with Cointelegraph the film's producer, Phil Harris, said:
"We shot 70 percent of this film before we were forced to shut down due to the COVID-19 crisis. So we managed to get 70% in the can. So we're editing away. I think as a film producer and a keen crypto fan, I wanted to explore the emerging crypto space within the industry as a whole."
Actors, Talisa Garcia and Akie Kotabe, who portray Satoshi's love interest and Satoshi. Source: IMDB.
The film isn't just a story about Satoshi Nakamoto. The film itself was also funded using cryptocurrency. Harris added that the initial release of the film is going to be through crypto native video platforms. He assured that a lot of research went into making sure that the Bitcoin (BTC) related elements look authentic.
There are a few twists in the film's plot. Without giving away everything, for example, Satoshi's paramour is a transgender woman, Sofia, who also happens to be his accomplice.
The screenwriter for the film, Mick Sands, is a crypto enthusiast according to Harris. The threat that Bitcoin's mere existence represents to the U.S. establishment is a point of fascination for him:
"Mick, our writer, he's a bit of a rebel, he has always been fascinated with the crypto world and already wanted to write a film involving it in some way. Especially how the American security services see it as a major threat to their stranglehold over the world economy and how they're trying to desperately dismantle it or regulate it."
Harris believes that the film industry itself is experiencing a crypto revolution. He states that young independent filmmakers are left with limited distribution choices due to the dominance of a few global streaming platforms:
"We wanted this film to be part of the crypto revolution within the film industry. So we will be releasing it to some crypto video on demand platforms. I'm not sure if you know of any, LiveTree is one, then, you got Breaker, you got Movieschain, Cinezen, Cinema Well."
The filmmaker's ultimate goal is to eventually sell the film's rights to a major platform like Netflix or Amazon Prime. Harris expects the film to be released by the end of 2020.
Source: bitcoinslate.com
Author: admin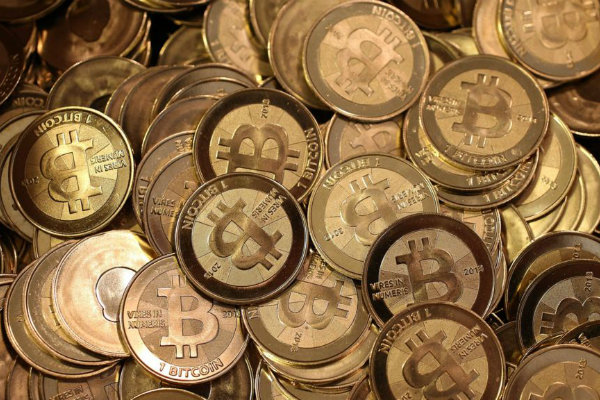 More and more people over the past few years started using the term "digital wallet." In China, it is well known that their application WeChat is also used for money transfer and payments, not just chatting. They are often surprised when you pay in cash.
Now that cryptocurrencies are well-established and people have at least a general idea of what they are, we can start talking about having cryptocurrencies in your bank. IBANbit is one of the pioneers who realized that people want to have a secure way to store and exchange their crypto money, instead of using various applications that are not so secure.
The refreshing thing is that you can exchange cryptocurrencies at IBANBit (and, of course, every regular currency exchange). You can buy or sell Bitcoin, Etherium, or Stable Coin. This allows you to have control over your finances in one place. This makes it easier to make a financial plan and take into account where you're spending your money so you can better organize your finances. Money transfer is a lot easier, and you can withdraw money from any ATM worldwide for free.
Although you technically can pay things with cryptocurrency, you still need to convert it to cash before spending it for anything you want in your everyday life. We can expect that kind of "normal" maybe sometime later in the future, but for now, you still need to shop with regular cash. Some cities might like Vienna or Stockholm, but other cities are far from that kind of reality. Uses and implications behind adapting to cryptocurrencies are still unknown to the general public. Although it is already well known what Bitcoin is, many don't know what it exactly is or how you can use it, so we can learn a bit more about this and put it to good use, especially if you are a trader.
To be able to use the cryptocurrency you want, first, you need to
Create a wallet on IBANBit
Receive cryptocurrency on your account or in your wallet
Convert that cryptocurrency into cash
Converting crypto to cash is the main obstacle of the crypto-economy pending its adoption, as it is directly referring to its real-life worth.
Ibanbit allows you to easily create a wallet or an account for you to use it the right way. It is still essential to have basic knowledge about wallets, so you don't get confused. Plus, it is not that hard.
It is crucial to know that the Bitcoin or any other cryptocurrency blockchains are networks like the internet itself. The wallets we are going to talk about are the most essential, and you should know whether you use cryptocurrencies or are just interested in the topic. You may access a blockchain through different points, and some are more secure or user-friendly than others:
Hot wallets
Software wallets
Cold wallets
First, no matter the wallet you have decided to use, it is NEVER to share your private keys with anyone. They are the equivalent of the PIN of your debit card. You know yourself that you don't even want people to know your phone password, so when it comes to money itself, we can assure you that you are safe with us, but we can keep it like that as long as you are responsible yourself. We trust that is the case if you are reading this. Anyone knowing your private keys has access to your funds without your consent, so triple-check if your password is something that anyone can assume (which is not the best idea).
You can check every cryptocurrency on the market here.
The term 'hot' wallet means that a cryptocurrency wallet is connected to the internet. The most typical hot wallets refer to the wallets you own solely on cryptocurrency exchanges.
However, software wallets that are software installed on your computer are connected to the internet too and can be considered hot wallets.
Before downloading a wallet, it is vital to know which cryptocurrency you want to have and transfer to your wallet. If you want to convert Bitcoin to USD, you will need a bitcoin wallet, which IBANBit already has so that you can keep in check your Bitcoin and regular cash. This way, it will be easier for you to track your expenses and make saving plans.
Having a bank account using IBANBit opens multiple options and changes your perspective on money in the right way. It is safer, more comfortable, and makes you feel like you always have everything you need in one place.
Young Upstarts is a business and technology blog that champions new ideas, innovation and entrepreneurship. It focuses on highlighting young people and small businesses, celebrating their vision and role in changing the world with their ideas, products and services.
Source: www.youngupstarts.com
Author: admin
BERLIN (Reuters) – European Union leaders will continue their negotiations on establishing the post-coronavirus recovery fund in mid-July, German Chancellor Angela Merkel said on Friday after a videoconference with her counterparts from the bloc's members.
"There were criticisms of the numbers but the structure was not questioned," she told reporters.
She added that the European Union should make a start on repaying the money borrowed to finance the recovery fund within the same seven-year budget period.
Reporting by Thomas Escritt; Editing by Michelle Martin
Source: www.kitco.com
Author: http://www.facebook.com/kitconews
Class is Live and Recorded. The Record of Class is put on Patreon, Please support me there: Consciousness Of Economics or here is the link: https://www.patreon.com/BRIDGENIT
THE FIRST 4 WEEKS OF CLASSES AND THEIR BLOG LINKS CAN BE FOUND ON MY PATREON ACCOUNT. THE FOLLOWING ARE THE SECOND OF FOUR WEEKS OF CLASSES ON THE TROPICS THAT KEN DOST HAS BEEN PRESENTING.
Bridgette Lyn Dolgoff and Ken Dost will be collaborating on four classes online, to expand, educate people on who you are, what you have become, and where you need to go.
See Link for the four classes, times, days and Zoom Links: http://coe-llc.com/2020/05/08/carrying-stones-digging-holes-may-21-june-11-2020-with-ken-dost/
https://dostaffixedacations.wordpress.com/author/dostaffixedacations/
***********
Copyright ~ Thursday, June 25, 2020 @ 4 pm PST
https://us02web.zoom.us/j/7428960252
Patent ~ Thursday, July 2, 2020, @ 4 pm PST
https://us02web.zoom.us/j/7428960252
Trademark ~ Thursday, July 9, 2020, @ 4 pm PST
https://us02web.zoom.us/j/7428960252
Bringing IT all Together ~ Thursday, July 16, 2020, @ 4 pm PST
https://us02web.zoom.us/j/7428960252
*************************
Each class will have a different topic set by Bridgette and released on the http://coe-llc.com/ blog at the start of every week.
Each week will have the live zoom link for that particular class. The classes will not have the same zoom links.
Classes are for the education of those interested in the topics presented. These classes are on a donation basis if you cannot afford to donate before or during classes then donate in the future when you have the means to. Links for zoom will be offered on each blog with or without a person donating.
Each Class will be put on Patreon after.
For more information Please contact Bridgette @ consciousnessofeconomics@gmail.com ~ Skype: Bridgneit ~ https://www.facebook.com/bridgette.lyn.dolgoff
Carrying Stones & Digging Holes refers to the process much like chopping wood and carrying water. It is the backbone process of the Ceremonies that also lend to the work we do with all our relations. The work that comes after the thought that builds the physical reality and our tending to it. The topics covered showcase the people and their work that has gone beyond thought and understanding into the physical reality where they have built a foundation in which they do their work giving a platform in which they can teach, educate and inspire others.
Host Bridgette Lyn Dolgoff is a Traditional Osteopath, Nutritionalist, Biodynamic Farmer, Herbalist, and Old School Shaman Practitioner. She is heavily involved with the saving of the Earth and all beings on her. She works in person or by zoom meeting and at times travels to a location. You can contact her for an appointment and start your journey of health and healing.
Please Donate when you can, now, during classes or sometime down the road. Thank you. paypal.me/MOCN
Donation Crypto: https://commerce.coinbase.com/charges/VA6D83PQ
Liked it? Take a second to support Admin on Patreon!
Source: coe-llc.com
Source: www.tipsearn.com
Author: admin
First Mover: Compound's COMP Token More Than Doubles in Price Amid DeFi Mania
Disclosure
Source: www.cryptonixs.com
Author: Published 7 hours ago on June 20, 2020
By Cryptonix
Previous
Next