Kraken Publishes Crypto Forecast for Top Traders, Says History Suggests Huge Bitcoin Bull Run Incoming
San Francisco-based digital asset exchange Kraken has released a report for its top traders to the public, which predicts Bitcoin may be at the start of a major bull run.
The document highlights the fact that the crypto king has finally broken out of a large pennant pattern that has kept bears in control since the latter part of 2017. According to the crypto exchange, the breakout could indicate the start of a new bull cycle as Bitcoin surges above $10,500 and prints a higher high from a macro perspective.
The exchange notes the fact that BTC's annualized volatility fell to 23% on July 24th. The report stresses that every time Bitcoin's annualized volatility falls between 15% – 30%, which Kraken refers to as the "suppressed pocket," sharp moves to the upside typically follow.
Kraken says Bitcoin's price history "seems to suggest that the late-July jump in volatility is merely the start of what is likely to be a new uptrend." The firm predicts Bitcoin's volatility could soon rise above 100% as BTC "rallies somewhere between +50% and +200%" in the coming months.
"Of the 12 instances where annualized volatility bottomed between 15% and 30%, volatility has, on average, bottomed at 21% before climbing higher over the next three months (94 days) and topping out at 140%.
Only on two occasions has Bitcoin posted a negative return from volatility trough-to-peak; on average, Bitcoin returns +196%…
Although momentum appears to be on the side of the bulls, Kraken cautions that wild price swings are likely on the horizon.
"With Bitcoin having only traded above $11,000 for 91 of its 3,636 days of trading (2.5% of its life), we anticipate volatility to build as Bitcoin unlocks new levels of support and resistance and navigates through uncharted waters."
News Source
Source: elevenews.com
Author: Published 1 hour ago
Crypto Exchange Bitfinex Is Down Right Now – BITCOININNEWS.COM
Bitfinex has been offline for at least two hours as of this writing, and the exchange has no confirmed time when it will be up and running again.
According to an Aug. 12 tweet posted by the exchange, Bitfinex officially halted trading as of 20:25 UTC. The status page is still online, and states the exchange is investigating issues with reduced performance on the platform.
"The cause has been identified and we are working to restore trading activities," Bitfinex said in an update tweet. "All funds are safe."
We are investigating issues with platform reduced performances and have temporarily halted trading.
We will keep everyone updated on here as we know more.
We apologies for the inconvenience.
— Bitfinex (@bitfinex) August 12, 2020
Many of the immediate reactions to the exchange going down included messages to the effect traders were taking their bat and ball and going home (or at least, switching platforms).
"I can't take this anymore," said kerns_boisrond on Twitter. "I'm leaving this exchange for good."
One of the replies to his tweet by thejukilo indicated that the user was going to head to Binance. However, Binance's U.S. branch also went down unexpectedly for several hours on Aug. 7.
Bitfinex has had more than a few unscheduled outages (like most exchanges). Cointelegraph reported in Feb. 2019 that the exchange went down for more than two hours at the same time crypto prices were surging.
Though Bitfinex stated that all users' funds were safe, many said they expect the exchange to compensate them for any potential losses.
Abdulrazzaq1213 wanted at least 1 Bitcoin (BTC), or $11,541 at the time of publishing.
"You've eaten my 12 Ethereum," said qoserister. "Bitfinex is unreliable."
Spread the love
Source: www.bitcoininnews.com
What is the exchange rate of USD (US Dollar) / CHF (Swiss franc) on Wednesday August 12, 2020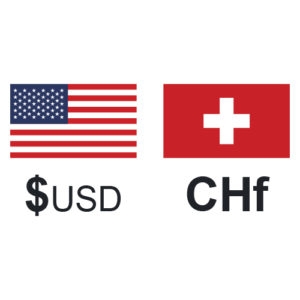 Get the current mid-market rate for USD (US Dollar) / CHF (Swiss franc) for Wednesday August 12, 2020 right here.
The latest rates for USD (US Dollar) / CHF (Swiss franc) are available below. As a leading finance news site the team at Born2Invest collates and analyses the latest forex market data to bring you live information to help you make the best forex trading decisions every day.
Wednesday August 12, 2020 1 USD (US Dollar) is 0.91141 of CHF (Swiss franc) .
Remember to always trade using a reputable broker. It's also possible to apply many forex concepts to cryptocurrency trading.
Forex trading is risky and complicated. There are countless pairs to choose from and it's easy for a novice trader to become overwhelmed. Information is power and Born2Invest has curated some beginners forex trading tips to help you get started.
Currency pairs are the foundation of forex trading. Whenever you purchase one currency you sell another. Every pair has a base currency, in this example USD (US Dollar) and a quote currency, or CHF (Swiss franc).
A currency pair represents how much quote currency, or CHF (Swiss franc), that needs to be spent in order to purchase one unit of USD (US Dollar), the base currency. In the current example you would need to spend 0.91141 of CHF (Swiss franc) in order to purchase 1 USD (US Dollar).
What cryptocurrency will become the main one in a year?
Forex pairs fall into three categories; the majors, the commodity currencies, and the cross currencies:
Major currencies represent the most commonly traded currencies on the market. Different brokers will use different criteria, but almost all lists will include EUR/USD, USD/JPY, GBP/USD, and USD/CHF
Commodity currencies are currency pairs whose price is closely tied to commodities such as oil, iron ore, and coal. Commonly cited examples are AUD/USD and USD/CAD
Cross currencies are all currency pairs that don't include USD. Examples include EUR/GBP and EUR/JPY.
Cryptocurrencies share many aspects with forex trading, namely the concept of currency pairs and high volatility but there are some key differences. Cryptocurrencies aren't currencies persae, and are usually traded against Bitcoin, which takes the role of USD on many exchanges.
It is also difficult to trade cryptocurrency outside of exchanges and there is more security risk than trading with a registered broker. One way around this is to use a CFD broker which enable traders to purchase contractors for specific amounts of crypto, without directly owning it.
Source: born2invest.com
LocalCryptos Integrates Inbuilt Crypto-To-Crypto Exchanges, Powered by ChangeNOW | Press release Bitcoin News
Government-Owned Swiss Bank Launching Crypto Trading and Custody Services
Bitcoin ATM Locations Reaching 9,000 Worldwide
$5.6 Million Double Spent: ETC Team Finally Acknowledges the 51% Attack on Network
Accused of Spreading FUD Zeus Capital Doubles Down on Chainlink Pump and Dump Claims
Grayscale Investments' Ethereum Trust Filed With the SEC to Obtain Reporting Status
BTC Averages Over 1 Million Active Addresses as ETH Transaction Fees Hit $2M Daily
Bitcoin Ownership Steadily Shifts From Whales to Small Investors, Data Shows
German Authorities Confiscate $30 Million in Bitcoin From Pirate Movie Site
Reports Claim UK's Financial Conduct Authority 'Pressurized' to Remove Onecoin Scam Warning
New York Regulator Fast-Tracks 10 Cryptocurrencies
Goldman Sachs Cryptocurrency: Possible Collaboration With JPMorgan and Facebook
South Korea's Largest Bank Unveils Bitcoin Custody Services
Brian Tockey: Bitcoin, Regression Theorem, and Defining Money
Bitfinex Scoffs at Tether Market Manipulation Lawsuit: Bittrex and Poloniex File for Summary Judgment
Nasdaq-Listed Company Sued for Backing $2 Billion Loans With 83 Tons of Fake Gold
Bitcoin Cash Games Launches $3K Leaderboard Tournament to Celebrate the 3rd BCH Anniversary
Wirex Launching in US After Receiving State Money Transmission License
Chainlink Price Jumped More Than 45% in 48 Hours and 440% in Twelve Months
Year-End Gold and Bitcoin Price Predictions from Regular Everyday People
Non-fungible Digital Artwork Sale Shatters Records, 'Picasso's Bull' NFT Sells for $55K
Market Outlook: BTC Trend Targets $15K, Bitcoin Bull Raoul Pal 'Irresponsibly Long'
Federal Reserve's Expected Inflation Ramp-Up Drives Institutional Investors to Hedge With Bitcoin
Bitcoin Transaction Fees Soar 550% in a Month, BCH, Dash Transactions Much Cheaper
Chainlink Competitor Band Token Grows 300% in 7 Days Setting New ATH
Source: www.americancryptoassociation.com
Web Traffic on Global Crypto Exchanges Surged 13 in July
Home Series Web Traffic on Global Crypto Exchanges Surged 13 in July
Global crypto exchanges have reportedly seen a significant increase in web traffic in July as cryptocurrency prices gained momentum. According to data from crypto analytics startup ICO Analytics, web traffic on global crypto exchanges increased by 13 on average in July 2020. Illia Kmez, head of content at ICO Analytics, told Cointelegraph that centralized crypto exchanges added 26 in web traffic since December 2020. In order to provide calculations, the startup analyzed web traffic of around 100 exchanges including international trading platforms and exchanges that only operate in one country, Kmez said.
While the average stands at 13, some crypto exchanges have recorded a more notable monthly increase, with traffic surging over 60 ,as was the case with YoBit.net and KuCoin. Binance, the worlds largest crypto exchange, reportedly saw 24.9 million visits in July, with traffic surging nearly 10. Coinbase, the largest crypto exchange and wallet service in the United States, recorded 22.5 million visits during that month, with traffic seeing an 18 increase.
Other popular exchanges like BitMEX and OKEx saw their traffic drop in July. According to the data, BitMEXs traffic dropped 1.6, while OKEx saw a 6 decline. ICO Analytics also noted that, despite significant growth of DeFi marketsrelated traffic, none of DeFi platforms have reached the level of top 20 centralized exchanges. Earlier in July, crypto market analytics firm Messari said that DeFi makes up only 1.5 of the…
Source: 123tradeoption.com
Author: 123 Trade Option
Previous
Next