Is 1 Bitcoin Enough for You to Retire On? This Analyst Thinks Yes
More analysts than ever are encouraging young people to take advantage of the current market dip and begin investing in Bitcoin for retirement. Whereas this idea is nothing new, current forces in the legacy financial space are making it more appealing. At least one analyst asserts that a mere one Bitcoin will provide a vastly better long-term return than traditional savings.
Over the course of the past forty years retirement plans in developed countries have gradually shifted from fixed benefit programs, such as standard pension plans, to defined contribution programs, such as 401ks. Whereas the wisdom of this transition is subject to debate, there is no question that millions now rely on some form of personal savings for most, if not all, of their retirement income.
For those with ample nest eggs, this arrangement has been fine. However, decades of low inflation and brief recessions have played a role in this success. Should the current global financial crisis result in a surge of inflation, retirees could find themselves in serious trouble.
For those still in the workforce, long term devaluation of fiats such as Dollars and Euros could be devastating. Years of prudent investment could disappear as the earning power of retirement savings evaporates. Analyst Davincij15 has pointed this out in a recent tweet:
Growing up I saw this and thought yeah but I don't know how much $150,000 will buy me at 65 so I don't know how much I will need.
Save up to just 1 #Bitcoin at 65 and you will have more than you need. pic.twitter.com/tTXILSnRdF
— Davincij15 (@Davincij15) April 11, 2020
Simply put, he acknowledges the wisdom of beginning to save while young, yet notes that all may be for naught if inflation becomes a problem. Not surprisingly, he advocates Bitcoin as a possible hedge.
Much has been said of Bitcoin as a potential safe haven during the current economic meltdown. However, the long-term consideration of this idea is far more notable. The fact that crypto ownership skews toward the young is well-known, and more than ever workers under 35 are choosing to add blockchain assets to their retirement portfolios.
Part of this trend is, of course, related to the belief that crypto will continue to vastly outperform traditional investments. However, these young investors may now be making this choice to protect their retirement from inflation or other economic downturns. In other words, crypto is likely to be added to hard assets like gold and treasury bonds as a component of a properly managed portfolio.
There is little doubt that Bitcoin and other cryptocurrencies are a permanent element of the global financial landscape. Now, more than ever, current events are giving legitimacy to this new asset class.
Do you think Bitcoin is the nest retirement investment option available to us? Share what you think in the comments below.
Images via Aaron Burden from Unsplash, Twitter: @Davincij15
Source: bitcoinist.com
Bitcoin's RSI Has Never Been this Weak Before a Halving
Relative strength index (RSI) is a common trading indicator that measures whether an asset is overbought or oversold. Commonly used in technical analysis, RSI is just one tool traders use to assess whether we're close to a bottom or top.
For the time being, Bitcoin's RSI is at historically low levels — meaning it's exceptionally oversold before its next halving in May.
The ongoing macroeconomic outlook has seemed to overshadow the cryptocurrency markets despite the biggest event in the industry happening in May — Bitcoin's next halving.
Historically, halving events are preceded by an uptick in buying activity. However, RSI seems to be dropping this time around unlike ever before. This was recently discussed by notable Bitcoin believer and trader PlanB (@100trillionUSD).
#bitcoin RSI … never been this weak before the halving pic.twitter.com/dBAoKo0agV
— PlanB (@100trillionUSD) April 12, 2020
Typically, this chart would seem to indicate that Bitcoin is very near to a local bottom. However, the uncertain macroeconomic situation makes this prediction less unclear.
All we have to judge the upcoming Bitcoin halving is its history. However, we are living in an extraordinary period, so it is much harder to judge.
The IMF now expects almost all national economies to contract in 2020. Moreover, the World Trade Organization is predicting that global trade could drop as much as 32% this year. Increasing jobless claims also make the macroeconomic situation especially severe.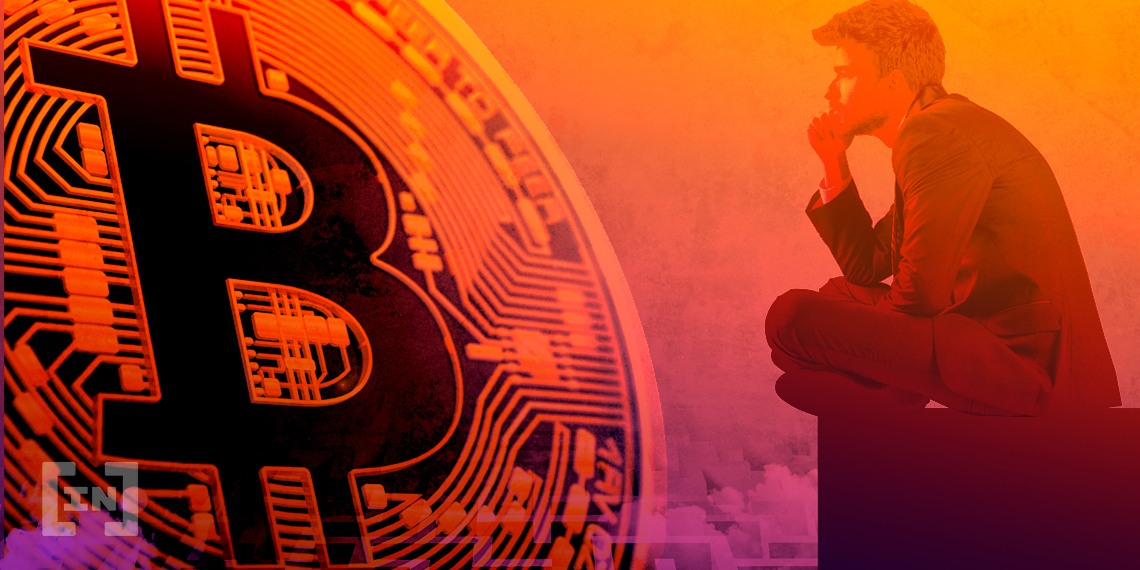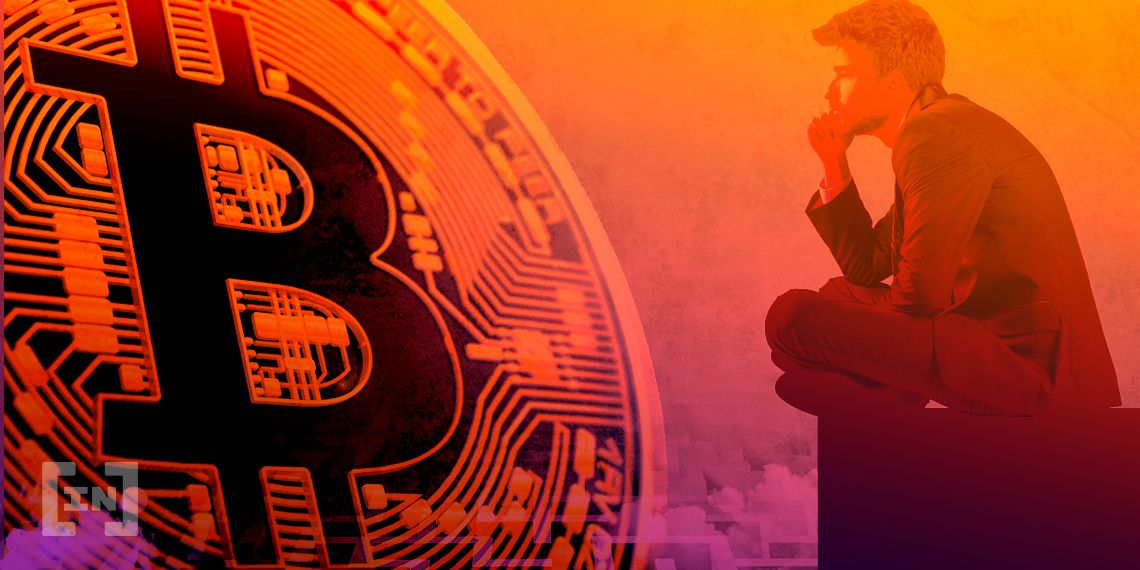 Bitcoin has frankly never experienced a recession. Yet, Bitcoin halvings have also correlated strongly with bull markets afterward. So, the jury is still out on what to expect. It's hard to draw conclusions given that the macroeconomic situation is so unreliable at the moment.
For now, Bitcoin seems to correlate strongly with the S&P 500 and mainstream financial markets. Therefore, predictions for the future have less to do with Bitcoin and more to do with the greater economy. Considering the world economy remains in serious jeopardy, traders should be especially cautious of drawing bullish conclusions on historical trends alone.
Source: beincrypto.com
Author: Illustrations by A. Gnetova and G. Phan
Will Bitcoin (BTC) Do Moon Shot Due to Money Printing? Peter Brandt Shares His Take
Alex Dovbnya
There is no guarantee that Bitcoin could thrive off the failing financial system, according to Peter Brandt
Peter Brandt thinks that Bitcoin will not necessarily thrive off the crumbling financial system, according to the new tweet shared by the trading guru.
With that being said, he does believe in the long-term narrative that is propagated by cryptocurrency evangelists.
Central banks offering unlimited liquidity to save the moribund global economy is supposed to be the perfect environment for Bitcoin. Yet, the world's largest cryptocurrency has so far failed to respond to the 'Japanification' of the western monetary system.
The 'digital gold' is struggling to decouple from U.S. stocks after the correlation between the two asset classes recently reached an unprecedented high level.
Yet, Mike Novogratz believes that this 'money growing on trees' will make 2020 the year of Bitcoin. Meanwhile, Cameron Winklevoss recently tweeted that the coronavirus crisis would be the inflection point for the crypto industry.
Brandt is known for making quite extreme price predictions. Back in December, he laid out a major bullish scenario for Bitcoin when the leading cryptocurrency could reach $100,000 in 2020.
After the market went belly-up in March, the chartist drastically changed his bias, suggesting that BTC could ultimately go to zero.
As reported by U.Today, Silk Road founder Ross Ulbricht also claimed that the 'Black Thursday' drop invalidated his $100,000, which is why he now forecasts much lower prices.
Alex Dovbnya (aka AlexMorris) is a cryptocurrency expert, trader and journalist with extensive experience of covering everything related to the burgeoning industry — from price analysis to Blockchain disruption. Alex authored more than 1,000 stories for U.Today, CryptoComes and other fintech media outlets. He's particularly interested in regulatory trends around the globe that are shaping the future of digital assets.
Source: u.today
Author: Mon, 04/13/2020 – 06:00
Previous
Next