Indian Exchanges Launch Campaign Seeking to Avert Potential Crypto Ban
Indian cryptocurrency exchanges have started a joint initiative to convince parliament to regulate cryptocurrencies rather than impose an outright ban.
Under the #IndiaWantsBitcoin campaign, the exchanges have launched websites – indiawantscrypto.net and indiawantsbitcoin.org – to help Indian citizens email their representatives at the Loksabha (the lower house of parliament) asking for positive and progressive regulation of the crypto markets.
The campaign has been launched in response to the government's plan to table the "Cryptocurrency and Regulation of Official Digital Currency Bill 2021," which would potentially prompt development of a digital rupee while banning "private cryptocurrencies." While exactly what the bill means for cryptocurrencies like bitcoin and ether isn't clear, but the industry has concerns.
The campaign is being shared across social media, with supporters tagging friends and urging them to do their bit.
The five email templates available on both websites highlight the positive role cryptocurrencies can play in helping Prime Minister Narendra Modi achieve his aim of a "digital India" and "atmanirbhar bharat" (self-reliant India).
"I am concerned that the prohibition of private cryptocurrencies might stun the growth of Digital India. With the world embracing cryptocurrencies, it would be regressive for India to be deprived of such once in a generation opportunity," one email template says.
Another says a potential ban would significantly affect the ecosystem, comprising 10-20 million cryptocurrency users, 340 startups providing related services and direct employment to 50,000 Indians.
The Indian crypto industry has witnessed solid growth since the Supreme Court overruled the Reserve Bank of India's banking ban on cryptocurrency firms in March 2020.
As such, a potential ban may result in a significant economic damage for the world's second-most populous country, as well as have a negative effect on the cryptocurrency markets.
However, an Indian minister recently hinted any ban may be limited, stating that the government aims to curb illicit cryptocurrency transactions and bar their use in payments.
Source link
Source: otcpm24.com
Author: News Bureau
5 Crypto Market Movers Chasing Bitcoin's All-Time High
Interest in crypto is once again on the rise after Bitcoin's (CCC:BTC) record-breaking 2020.
Crypto exchanges and online trading platforms have seen a spike in activity. The crypto rally is driven by record amounts of fiscal and monetary stimulus, as well as fears about currencies and inflation. With worldwide recessionary pressure, the novel coronavirus pandemic raging, and political chaos in the U.S., this is hardly surprising. The growing uncertainty is fueling the digital economy as new technology becomes more accessible.
Additionally, I want to touch upon the growing adoption of crypto as a payment method. Online payments system providers Paypal Holdings (NASDAQ:PYPL) and Square (NYSE:SQ) now allow their users and merchants to buy, sell, hold and accept Bitcoin and other cryptocurrencies as a form of payment. Much of Italy's banking sector now uses Spunta, a blockchain network utilizing technology from New York-based firm R3. Meanwhile, big banks are figuring out how they can monetize from the blockchain. JPMorgan Chase recently went live with its in-house digital currency JPM Coin for the first time with a large technology client.
Ultimately, it looks like an excellent time to invest in crypto.
However, now that you have decided to take the plunge, your attention should turn to what options you have to play the market. Bitcoin's record-breaking rally has led to a surge in retail investor interest in the cryptocurrency market.
That said, here are five crypto options that you can add to your portfolio that is not bitcoin:
Ethereum (CCC:ETH-USD)
Litecoin (CCC:LTC-USD)
Tether (CCC:USDT-USD)
Stellar (CCC:XLM-USD)
Cardano (CCC:ADA-USD)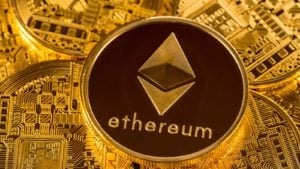 One of the most commonly cited alternatives to Bitcoin is Ethereum, a decentralized, open-source blockchain featuring smart contract functionality. Through Ethereum, you can have free access to their cr no mater who you are. This makes it a very enticing prospect for citizens of countries lacking the state infrastructure to access bayptonk accounts, loans, insurance or other financial services.
Furthermore, the applications on Ethereum run on Ether, the cryptocurrency of the Ethereum network. It is the second-largest cryptocurrency by market capitalization, after Bitcoin. Ethereum now hopes to change its consensus algorithm from proof-of-work to proof-of-stake, allowing for faster transaction speeds. Proof-of-stake helps to secure the network and process the transactions faster.
In exchange, you get Ether similar to an interesting account. It differs from Bitcoin's proof-of-work mechanism, where you get more Bitcoin for processing transactions. The cryptocurrency is trading at $1,627, leading to a $186.38 billion market cap.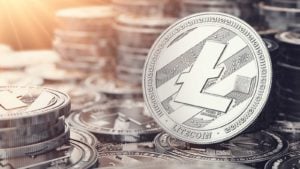 Litecoin is an early bitcoin spinoff or altcoin, starting in October 2011. Technically the cryptocurrency is nearly identical to Bitcoin. Its often referred to as "silver to Bitcoin's gold." There is no central authority controlling it. And it uses "scrypt" as a proof of work, a sequential memory-hard function requiring asymptotically more memory than an algorithm that is not memory-hard. Consumer-grade CPUs can decode it.
Although there are few differences between Litecoin and Bitcoin, it aims to process a block every 2.5 minutes, rather than Bitcoin's 10 minutes. Hence, it allows Litecoin to confirm transactions much faster than Bitcoin. There are advantages inherent to litecoin over bitcoin. It can handle more transactions, and it costs 1/1000 of a litecoin to process a transaction, regardless of its size.
The coin trades for $154.41 right now, leading to an $10.26 billion market cap.
Tether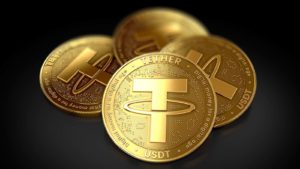 Tether is a blockchain-based cryptocurrency. Unlike the other relatively volatile crypto assets occupying top positions in the charts, Tether is a stablecoin.
Crypto coins are backed by equivalent traditional fiat currencies — government-issued currency that isn't backed by a commodity such as gold. Most modern paper currencies, such as the dollar, the euro, or the Japanese yen, are fiat currencies. Tether tokens, the native tokens of the Tether network, are trading under the USDT symbol.
However, Tether is no stranger to controversy. The relationship between Tether and Bitcoin is a hot debate in the crypto world, and some argue that the correlation isn't anything concerning. Nevertheless, several analysts argue that fraudulent trading occurs in Tether, leading to a negative influence on Bitcoin. Last year, New York Attorney General Letitia James claimed that iFinex Inc., which runs the Bitfinex trading platform, and the issuer behind Tether, hid a loss of approximately $800 million in commingled client and corporate funds. Bitfinex faces a Jan. 15 deadline to submit papers related to the case.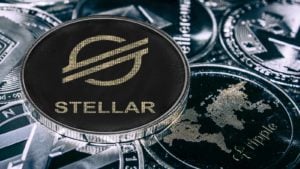 Lumen is the native cryptocurrency for Stellar, an open-source blockchain payment system. The purpose of Stellar is to connect financial institutions through blockchain and provide cheap transactions in emerging markets.
Usually, it takes several days for banks and investment firms to process large transactions, and it requires substantial transaction fees. However, through Stellar, you can perform these transactions nearly instantaneously at a minimal cost. In summary, if you are in a country that lacks financial infrastructure, then this is the coin for you.
Additionally, the system allows for cross-border transactions between any currencies and requires users to hold Lumens to transact on the network. Jed McCaleb, a founding member of Ripple Labs and developer of the Ripple protocol, founded Stellar. The crypto currently trades at 33 cents, with a market capitalization of $7.48 billion.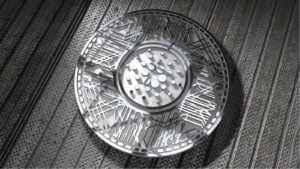 Cardano is a cryptocurrency network and open source project aiming to run a public blockchain platform for smart contracts. Cardano's internal cryptocurrency is called Ada. It was created with a research-based approach by engineers, mathematicians, and cryptography experts.
Charles Hoskinson, a co-founder of Ethereum and BitShares, launched the platform in 2017. Cardano uses "Ouroboros," a secure proof of stake system. In contrast to Bitcoin's proof of work system, Cardano uses only the first blockchain entry, whereafter the honest chain is proven locally without the need of a trusted party.
The Cardano team created its blockchain through extensive experimentation and peer-reviewed research. Although still at a nascent stage, Cardano is commonly referred to as the 'Ethereum killer.' The platform aims to improve on the shortcomings present in Ethereum. Hence the name. Right now, Cardano has a $13.83 billion market capitalization, and one ADA trades for 44 cents.
On the date of publication, Faizan Farooque did not have (either directly or indirectly) any positions in the securities mentioned in this article.
Faizan Farooque is a contributing author for InvestorPlace.com and numerous other financial sites. Faizan has several years of experience analyzing the stock market and was a former data journalist at S&P Global Market Intelligence. His passion is to help the average investor make more informed decisions regarding their portfolio.
Source: otcpm24.com
Author: News Bureau
Central Bank of Nigeria Orders Banks to Close Accounts of Crypto Clients – Emerging Markets Bitcoin News
The Central Bank of Nigeria (CBN) has circulated a letter directing banks and financial institutions to identify and close accounts of cryptocurrency transacting entities. The directive, which took immediate effect, threatens "severe regulatory sanctions" to financial institutions that fail to comply.
Immediately following the letter's publication, some banks and other financial service providers began complying with the directive. The CEO of Binance, Changpeng Zhao, tweeted that his company had received word from its Nigerian partners confirming that "Naira deposits and withdrawals will be affected." Other crypto startups like Quidax, Buycoins Africa, and Bundle have said they will obey the directive.
Meanwhile, the Nigerian crypto community is responding to the directive with anger and many are calling the decision retrogressive. Senator Ihenyen, the president of the Stakeholders in Blockchain Technology Association of Nigeria (SIBAN), says the CBN needs to explain the decision especially now after the letter briefly "disappeared" on the CBN website. At the time of writing, an amended version of the letter appeared in place of the original one which had typos.
In the meantime, Ihenyen says it is "poor orientation" for banks and other financial institutions to simply block clients based on the CBN letter alone. The SIBAN president also suggests that the CBN may not have "the statutory or regulatory power to simply order banks to deny banking services to a set of persons or an entire emerging industry."
Ihenyen continues:
As I understand it, CBN can only regulate how banking services can be offered to these persons, applying risks management, such as KYC, AML/CFT regulations. Total ban, unlike its January 2017 letter, is arbitrary, illegal, irresponsible, and with all due respect rather lazy.
What cryptocurrency will become the main one in a year?
While some commentators have suggested that the CBN has simply recycled its directive from 2017, Ihenyen says this view is a "mistaken" one. According to the SIBAN president, who is also a lawyer, "the 2017 directive frowned at transacting in cryptocurrencies in Nigeria and completely restricted banks and other financial institutions from trading in cryptocurrencies."
However, the same 2017 directive "gave the same banks and financial institutions the leeway to render banking services to cryptocurrency exchanges and traders on the condition that KYC/AML policies are applied." The latest directive, unlike that of 2017, "completely bans banks and other financial institutions from rendering banking services to persons involved in cryptocurrency trading and entities involved in cryptocurrency exchange."
Although it is not clear what may have prompted the abrupt CBN decision, there is speculation that the central bank is striking back at an industry which may be reducing its influence. This is the view that is shared by Nathaniel Luz, the leader of Dash in Nigeria. Luz explains to news.Bitcoin.com that the drop in remittances (a vital source of foreign exchange) could be one of the reasons.
As data from Nairalytics shows, remittances sent to Nigeria via traditional corridors have been declining from the January 2020 figure of $2.05 billion to the $54.4 million that was received by September in the same year. According to Luz, since many Nigerians are now switching to crypto-based remittance channels, the CBN is now fighting back with this latest directive.
Still, others have speculated that the CBN directive could be an attempt to pre-empt the repeat of protests similar to the one that was spearheaded by the Endsars movement. When authorities attempted to suffocate the protest by freezing Endsars' bank accounts, protest leaders began to ask for donations in bitcoin.
Meanwhile, some crypto influencers say they want to engage the CBN about the directive which appears to contradict the stance that has been taken by another Nigerian regulator, the Securities and Exchange Commission (SEC) of Nigeria. At the time of writing, the CBN has not issued any other statement beyond the letter. News.Bitcoin.com will be giving updates as more information becomes available.
What do you think of this decision by the CBN? You can share your thoughts in the comments section below.
Source: news.bitcoin.com
Author: by
Terence Zimwara
Indian Exchanges Launch Campaign Seeking to Avert Potential Crypto Ban
Indian cryptocurrency exchanges have began a joint initiative to persuade parliament to manage cryptocurrencies quite than impose an outright ban.
Beneath the #IndiaWantsBitcoin marketing campaign, the exchanges have launched web sites – indiawantscrypto.web and indiawantsbitcoin.org – to assist Indian residents electronic mail their representatives on the Loksabha (the decrease home of parliament) asking for optimistic and progressive regulation of the crypto markets.
The marketing campaign has been launched in response to the government's plan to desk the "Cryptocurrency and Regulation of Official Digital Foreign money Invoice 2021," which might probably immediate improvement of a digital rupee whereas banning "non-public cryptocurrencies." Whereas precisely what the invoice means for cryptocurrencies like bitcoin and ether isn't clear, however the trade has issues.
The marketing campaign is being shared throughout social media, with supporters tagging associates and urging them to do their bit.
The 5 electronic mail templates obtainable on each web sites spotlight the optimistic position cryptocurrencies can play in serving to Prime Minister Narendra Modi obtain his intention of a "digital India" and "atmanirbhar bharat" (self-reliant India).
"I'm involved that the prohibition of personal cryptocurrencies would possibly stun the expansion of Digital India. With the world embracing cryptocurrencies, it will be regressive for India to be disadvantaged of such as soon as in a technology alternative," one electronic mail template says.
One other says a possible ban would considerably have an effect on the ecosystem, comprising 10-20 million cryptocurrency customers, 340 startups offering associated providers and direct employment to 50,000 Indians.
The Indian crypto trade has witnessed stable progress for the reason that Supreme Court docket overruled the Reserve Financial institution of India's banking ban on cryptocurrency companies in March 2020.
As such, a possible ban might end in a major financial injury for the world's second-most populous nation, in addition to have a damaging impact on the cryptocurrency markets.
Nevertheless, an Indian minister recently hinted any ban could also be restricted, stating that the federal government goals to curb illicit cryptocurrency transactions and bar their use in funds.
Source: www.blockberserka.com
Author: Chief Editor
Nigerian Cryptocurrency under the Hammer – TCR
Immediate crack-down to expose any entity dealing in cryptocurrency
Central Bank of Nigeria ordering an immediate closure of any accounts dealing in cryptocurrency or facilitating payments for crypto currency exchanges
Conflicting reviews regarding crypto treatment
Experts in this field have expressed their reservations on complete prohibition
The apex bank of Nigeria has issued a circular highlighting the risks. They cautioned the deposit money banks (DMB's), Non-bank Financial institutions (NBFI's), other Financial institutions (OFI's), and members of the general public. All such entities have been strictly directed to expose any individual or entity running such accounts. If they fail to adhere to such directives, it would attract strict sanctions.
Multiple experts in this field have expressed their reservations on complete prohibition. They believe that appropriate regulations should be in place including a rule that will stipulate the number of people participating in such trades. Regulations will ensure that investors are protected through capital requirements.
– Advertisement –
Presently, cryptocurrency is considered as a store of value, a medium of exchange and trade providing the same characteristics as money. This aspect in the current scenario should be carefully examined. and controls should be implemented instead of prohibiting the same.
Additional regulations that can be implemented are stipulated capital requirements or minimum threshold which will discourage individuals who don't have good intentions. It's a safe method of filtering out any possibility of dishonest tactics.
The current decision led to pointing out the recommendations of Nigerian Communications Commission (NCC) in 2020, which had the focus on regulations of digital money. This decision contradicts the previous efforts made by the government and may also be detrimental to the overall economy of the nation.
The CBN (Central Bank of Nigeria) should have handled the situation with a little more caution. The public should have been told about the possession of confidential information and the drawbacks of digital means of exchange.
The CBN has not specified their motivation and have only talked about the Financial System Stability which was performed a few years ago, warning that cryptocurrencies are injurious and can be used for financing of fraud and terrorist activities. This aspect in itself does not sound convincing as there are various other modes of currencies outside the banking industry which can fuel activities capable of financing drugs and other illicit activities.
It is evident that criminals have improvised their knowledge and attacks to include vulnerable platforms. The risks associated with the use of virtual currency and exchanges need to be completely pinned down. The almost invisible and decentralised nature of virtual currencies does create a potential for distracting the regular movement of crypto prices and siphon them to unchartered territories.
However, it is this balance of the benefits and drawbacks which should be carefully considered by the government before arriving at any final decision.
Andrew Smithhttp://thecoinrepublic.com
Andrew is a blockchain developer from his education and developed his interest in the cryptocurrencies while his post-graduation. He is a keen observer of details and shares his passion for writing along with being a developer.
Source: www.thecoinrepublic.com
Author: Andrew Smith
CBN Shuts Down Cryptocurrency Exchange Bank Accounts
A directive has been sent out by the Central Bank of Nigeria to shut down cryptocurrency exchange bank accounts with immediate effect, according to multiple online reports.
According to a letter shared by social media users, the CBN earlier today urged banks to identify and close the bank accounts of people trading in cryptocurrency.
The letter read;
"February 5, 2021
LETTER TO ALL DEPOSIT MONEY BANKS, NON-BANK FINANCIAL INSTITUTIONS AND OTHER FINANCIAL INSTITUTIONS
The Central of Bank of Nigeria's (CBN) circular of January 12, 2017 ref FPR/DIR/GEN/C1R,06/010 which cautioned Deposit Money Banks (DMBs), Non-Bank Financial Institutions (NBFIs), Other Financial Institutions (OFIs) and members of the pubic so the risk associated with transactions In crypto currency refers.
Father to earlier regulatory directives on the subject, the Bank hereby wishes to remind regulated institutions that dealing in crypto curencies or facilitating payments for cryptocurrency exchanges is prohibited. Accordingly, all DMBs.
NBFIs and OFIs are directed to identify persons and/or entities transacting in or operating crypto currency exchanges within tier systemsand ensure that such accounts are closed immediately. Please note that breaches of this directive will attract severe regulatory sanctions. This letter is with immediate effect
Social media users have since reacted negatively to the directive as many stated that the apex back is taking the country back to the stone age.
Source: ujuedochie.com
Previous
Next