Forex Signals Brief for Feb 23: Mayhem in Crypto Markets
US markets closed the day in the red for yet another session and it appears that the selling is gaining steam.
The NASDAQ took the hardest hit of all and finally it appears that volatility is starting to come back into the market. I've been calling for this for a couple of weeks now, but have clearly been a little bit early.
Meanwhile, most of the action was in the crypto space with the likes of BTC getting hammered before recovering. Bitcoin tumbled by around $10,000 before bouncing. As I've been saying for some time now, I am very nervous about Bitcoin at current levels and fully expect to see some selling across the board in the coming weeks.
The other big mover was also the commodities markets and specifically metals. Both GOLD and SILVER pushed higher and I am very bullish on both at the moment.
The data today will probably be of most interest out of the UK as we get a look at their jobs data.
The UK data is always a little delayed but is suggesting that things are headed the wrong direction. Not a surprise with the tyranny of Boris Johnson.
Elsewhere, Jerome Powell will be speaking today, but I strongly doubt we'll be hearing much of note. The party line continues to be that he will wait for employment and inflation to return.
The FX Leaders Team didn't close any green signals yesterday as the majors pushed higher thanks to a soft Greenback.
GOLD is a trade I am very interested in at the moment and I suspect this bounce can continue.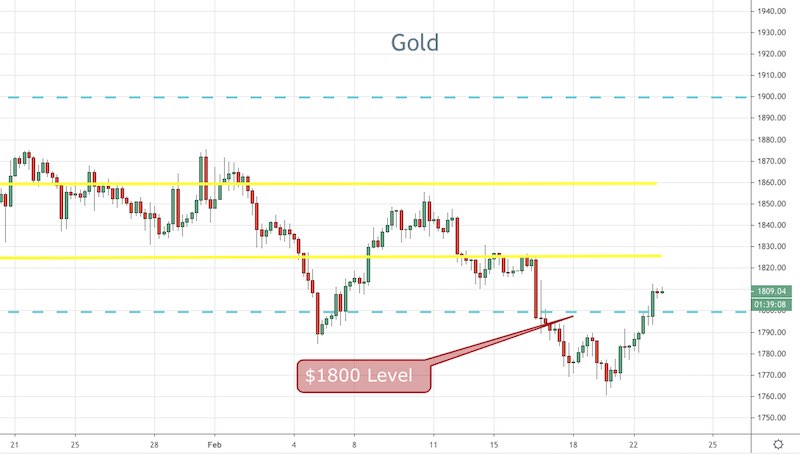 The EUR/GBP continues to get sold down hard at the moment. We are short, in what has been a very profitable pair for us.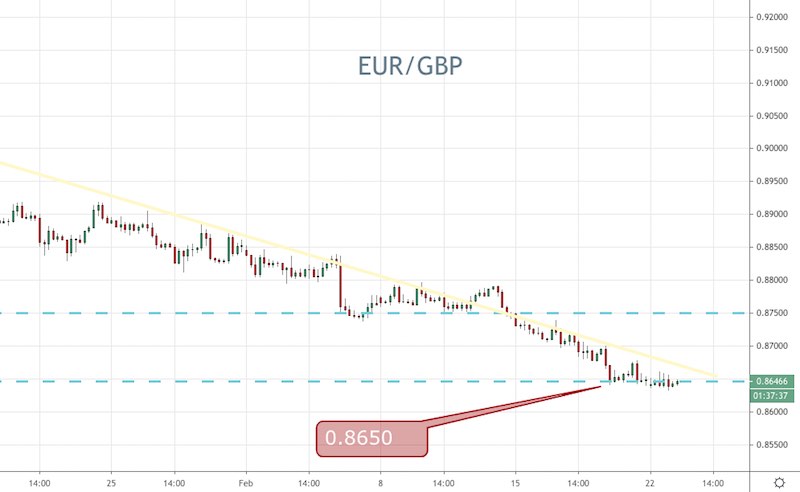 While the entire crypto space got absolutely smashed yesterday, XRP managed to not only hold up but gain ground.
This is very interesting to me. XRP has lagged in recent months thanks to the SEC case hanging over its head, while everyone piled into BTC and others. But as the talk grows about industry-wide, regulation XRP stands out to me as the one to watch. Today's relative strength is important.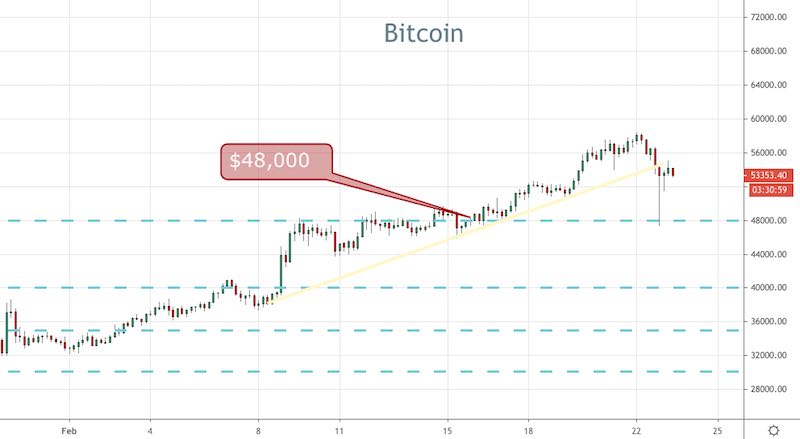 Source: www.fxleaders.com
Crypto.com's CRO Doubles On Sudden Massive Burn News
The price of CRO, the native token of Crypto.com Chain, doubled in a few hours as Crypto.com said it will burn CRO 70bn as they're preparing for the CRO Chain Mainnet launch on March 25.
At the time of writing (11:50 UTC), CRO trades at USD 0.267 and is up by 89% in a day and 207% in a week.
The major cryptoasset-powered debit card, trading, and lending services firm said that CRO 59.6bn (USD 16bn) will be burned today.
"10.4 billion is currently locked in a smart contract and will be burned monthly, as it gets unlocked. This will increase the circulating supply of CRO from current 24% to over 80%," they added.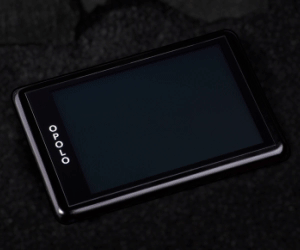 According to them, out of the remaining CRO 5.9bn, CRO 5bn will be allocated to mainnet block rewards for Chain validators and delegators which helps secure the network, and 0.9 billion CRO will be allocated to Particle B for Chain ecosystem development.
Particle B is a startup accelerator dedicated to incubating projects built on blockchains, including Bitcoin (BTC), Ethereum (ETH), and the Crypto.com Chain.
"We've long believed that the world needs a fully decentralized, open-source, public chain with high speed and low fees. Use cases driving mass crypto adoption through payments, DeFi and NFTs all need this critically important infrastructure," the company said.
In a separate blog post, the company said that the mainnet will be launched as the Crypto.org Chain with CRO as its native currency.
According to them, Crypto.org Chain is a public, open-source and permissionless blockchain – a decentralized network designed to be a public good that helps drive mass adoption of blockchain technology
Source: cryptonews.com
Author: By Linas Kmieliauskas
Crypto Strategist Michaël van de Poppe Reveals Massive Price Target for Cardano
Crypto strategist and influential trader Michaël van de Poppe is long-term bullish on Cardano (ADA) as he reveals his massive price target for the smart contract platform.
In a new video, Van de Poppe tells his 31,700 subscribers that the 2017 crypto bull market will pale in comparison to the current bull cycle.
"Given that we are inside a very strong fundamental period for cryptocurrencies in general, overall this bull phase that we had in 2017 is going to be minimal to the one in the cycle that we have right now."
The crypto strategist looks at the total value of the Dotcom bubble of the late 1990s to early 2000s and uses it to predict the future valuation of the entire crypto market including Bitcoin (BTC) and Cardano.
"The current evaluation of the entire market cap is $2 trillion, while the Dotcom bubble which was the internet, which is probably less valuable than the entire blockchain can create with reshaping the financial system, $10-12 trillion is still 6x from here. So if you anticipate such as 6x minimum on the market, Bitcoin could run to $400,000 almost, $330,000. And if you derive that price analysis on Cardano, a 6x from here would put Cardano [at] $7.00 already.
Therefore [a projection] of Cardano going towards $10 is not that weird to calculate from here, especially given the fact, and I've been saying this in the past week multiple times, especially given the fact that Cardano and mostly all the Bitcoin pairs are just barely waking up. So there's still much more to gain for the Bitcoin pairs."
Van de Poppe highlights that any correction in both the USD and BTC pairs of Cardano is a "massive opportunity" as it allows traders to get solid entry points in preparation for the biggest bull market in the history of cryptocurrency, which he refers to as the "supercycle."
I
What future awaits cryptocurrencies?
Don't Miss a Beat – Subscribe to get crypto email alerts delivered directly to your inbox
Source: dailyhodl.com
CRYPTO NEWS and Price Predictions! | Coin Crypto News
In this video, we discuss some of my Cryptocurrency altcoin price predictions for this bull market, what's to come and some huge news and events coming. Altcoins mentioned: Ethereum, Cardano, Cosmos, Polkadot, SparkPoint
WARNING: The comments are full of scammers lately! There are even accounts using my name and logo!
Follow my new Twitter: https://twitter.com/TonySparkOG
Gene Simmons Litecoin post: https://twitter.com/genesimmons/status/1363325901644075008
💥 Subscribe to JRNY Crypto – https://www.youtube.com/channel/UC188KLMYLLGqVJZdYq7mYFw?sub_confirmation=1
—-
DISCLAIMER: Please be advised that the content of my media is my personal opinion and is intended FOR GENERAL INFORMATION PURPOSES ONLY, not financial advice. Nothing herein shall be construed to be financial, legal or tax advice. The content of this video is solely the opinions of the speaker who is not a licensed financial advisor or registered investment advisor. Purchasing cryptocurrencies poses considerable risk of loss. The speaker will not be held responsible for any losses or gains. Always do your own research and advise with a professional before making your own investments.
#Crypto #Bitcoin #Altcoins #Blockchain #Altcoin #Decentralized #CryptoNews #Investing #Ethereum #Ripple #Binance #Cardano #Litecoin #BullRun #PassiveIncome #StockMarket
Source: coincryptonews.com
Author: Post Author: CoinCryptoNews
Bitcoin Overpriced? Latest Crypto News
Market Analysis, Updates, News & Reviews
In today's episode:
►Market Roundup – Correction ongoing
►BTC Greatly Overvalued According to JP Morgan
►XRP Pumps by 15% before Court Case Hearing
►UNI & SUSHI pumped
►Tesla Made $1 Billion Profit from BTC purchase
☝These are my opinions, not financial advice, always DYOR.
References:
📄https://zycrypto.com/bitcoin-is-greatly-overpriced-its-fair-value-is-25k-say-jpmorgan-strategists/
📄https://www.financemagnates.com/cryptocurrency/news/defi-explosion-sushi-uni-hit-new-all-time-highs-over-the-weekend/
📄https://twitter.com/APompliano/status/1363586298288754691
📄https://coingape.com/xrp-price-rises-by-15-after-secs-ripple-lawsuit-amendment/
🌐Use Brave Browser for extra security and earn crypto at the same time. It is privacy-oriented and blocks unnecessary cookies and much more: https://brave.com/ojj095
🌐Token Metrics: the most detailed statistics and analysis for all major cryptocurrencies and price predictions to help you find the right coins to trade and the right time to buy/sell – give it a try and get 10% discount if you choose to upgrade with this link: https://tokenmetrics.com/?ref=ojjordan2
►Ledger Nano X is the most popular and most compact hardware wallet on the market. Get it with this link https://bit.ly/ledger-nanoX
and check out my tutorial on How to Set It Up – https://youtu.be/lHzFY4ucTYQ
►Cobo Vault Pro is airgapped, which makes it the most secure device ever!!! https://bit.ly/order-cobo
Get it with my discount from this link : and use discount code: JORDAN5
►Opolo Cosmos has the latest Secure Chip on the market and you can get it with 51% DSICOUNT from this link: https://www.opolowallet.com/get-opolo/?ref=ojjordan
►Top mobile anonymous wallet is Trust Wallet – https://share.trustwallet.com/TtMUdOW
►Top desktop (anonymous) wallet is Atomic Wallet – https://atomicwallet.io/
► Bitpanda (my top choice) https://bit.ly/open-bitpanda
►Bityard Exchange – get up to $250 welcome bonuses and you can copy the trades of the most successful traders on the platform and make gains without being a pro: https://www.bityard.com/?ru=KRBhca
►Coinbase – buy or trade Bitcoin and many other cryptos + get $10 bonus with this link: https://bit.ly/enter-coinbase
►Binance – the most popular trading platform + buying with credit cards option: https://bit.ly/open-binance
►Kucoin – trading low cap altcoins+ buying with credit cards option: https://bit.ly/open-kucoin
►Swan Bitcoin (buy Bitcoin and other cryptos for USA customers) https://swanbitcoin.com/busyjordy
►Payeer (buying and trading Bitcoin, similar to Paypal) http://bit.do/payeer-join
The information contained in this article is for informational purposes only. Nothing herein shall be construed to be financial or legal advice. The content of this video reflect solely my own opinions. Purchasing cryptocurrencies poses considerable risk of losses.
All information is meant for public awareness and contains what is already in the public domain. Please take this information and do your own research.
Source: crypto-corner.com
Author: OJ Jordan
Previous
Next