First Mover: Bitcoin's Best Week Since July Shows Limited Toll of U.K. Retail Crypto Futures Ban
Not everyone is happy with the U.K. Financial Conduct Authority's decision to ban individual investors from speculating on bitcoin and other cryptocurrencies, and there's an argument to be made that the agency's rationale was hollow.
Some U.K.-based brokerages that had offered the crypto derivative products to retail traders could see a drop-off in revenue, though big cryptocurrency exchanges including Kraken say the impact is likely to be minimal. While U.K. individuals can still trade the actual cryptocurrencies, there may be some traders who will seek to skirt the rules by trading on offshore exchanges.
The ban is set to take effect in January. Professional investors weren't barred from trading cryptocurrency derivatives partly because they "have greater understanding of the risks and greater capacity to absorb potential investment losses," according to an FCA report this month.
Among those affected, the proposal does appear to be quite unpopular: The FCA report indicated that some 97% of comments submitted in connection with the rulemaking were opposed to agency's proposed ban.
CoinDesk Research Director Noelle Acheson argued in her weekly Crypto Long & Short newsletter that the agency overstepped, since its "job includes protecting investors, not passing judgment on new asset groups." One of the agency's reasons for the ban was the "extreme volatility" in cryptocurrency prices, but bitcoin is far less volatile than many stocks, including Tesla.
Bitcoin is struggling to extend the preceding week's 6.6% gain, the biggest percentage rise since the last week of July.
The cryptocurrency is currently trading in the red near $11,250, having printed highs near $11,500 over the weekend.
The decline could be short-lived, as the global equity markets are trading in the green despite the resurgence of the coronavirus concerns across Europe.
Besides, the bitcoin market looks strong – the cryptocurrency rallied last week even though miners ran down inventory by 1,000 BTC by selling more than they mined, according to the MRI figure provided by data source Bytetree.com.
The miner's rolling inventory (MRI) figure, which tracks the changes in miners' inventory levels, held well above 100% last week, as those responsible for generating coins boosted supply. The five- and 12-week MRIs are also holding above 100%.
In other words, the buying pressure has been strong enough to absorb extra supplies from those responsible for generating the cryptocurrencies. That's a bullish sign.
Also, the payment company Square's recent disclosure of their bitcoin investments has given market players a fresh shot of confidence, and technical bias has turned bullish with the cryptocurrency's weekly close above $11,200.
As per charts, resistances are located at $11,500 and $12,000. On the downside, support is seen at $11,000, which, if breached, could cause some short-term technical traders to exit the market.
Bitcoin (BTC): Someone just moved $11M of bitcoin that was tucked away in idle wallets since being mined in 2010.
Source: www.bit-cointalk.com
IMF, World Bank, G7 Countries to Create Central Bank Digital Currency Rules
International financial authorities and seven of the world's largest economies are establishing official standards for regulating and issuing sovereign digital currencies.
The Group of Seven (G7) — an organization of finance ministers and central bank governors representing the United States, Canada, United Kingdom, Germany, France, Italy and Japan — said in a report last week that it is working with the International Monetary Fund (IMF), the World Bank and the Bank for International Settlements (BIS) to formalize the use of central bank digital currencies (CBDC) in banking systems.
According to a new report released today, by the end of 2022, the G7 countries, the IMF, the World Bank and the BIS will have completed regulatory stablecoin frameworks and research and selection of CBDC designs, technologies and experiments.
Stablecoins are digital currencies that convert to physical currencies. The IMF and the World Bank will have the technical capabilities to facilitate CBDC transactions between the countries by the end of 2025, the report said.
The countries will "examine the scope for new multilateral platforms, global stablecoin arrangements and central bank digital currencies to address the challenges that cross-border payments face without compromising on minimum supervisory and regulatory standards to control risks to monetary and financial stability," the G7 Financial Stability Board (FSB), a body formed after the 2008 financial crisis, said.
The G7 roadmap about stablecoins follows a joint report released by seven central banks last week through the BIS in sketching out a transnational front around nationalized digital currencies.
Last week's report, authored by the United States Federal Reserve, the Bank of Canada, the European Central Bank (ECB), the Bank of England (BOE), the Swiss National Bank, Sweden's Sveriges Riksbank and the Bank of Japan (BOJ), outlined properties the central banks would require from CBDCs in their countries.
The North American, European and Japanese banks said CBDCs would need to be interchangeable with existing money forms and resemble cash in its ease of use in a swathe of payment types at little or no cost.
CBDC systems should also connect to legacy financial technologies, settle high volumes of transactions instantaneously around the clock, be impervious to cyberattacks and outages, and comply with regulations and monitoring that apply to money already in circulation and that retain central bank power, the report said.
CBDCs could improve cross-border payments, counter Facebook Libra-like corporate digital currencies and transfer emergency fund payments to consumers during the coronavirus pandemic, the report said. But CBDCs would not be anonymous and self-running, the report said, diverging from the virtual currencies whose distributed ledger technology they would borrow.
Bitcoin transactions run on a blockchain network that masks and silos personal data from central actors, while central banks would maintain access and visibility into CBDC payments and identities.
Source: www.bit-cointalk.com
The Silk Road Balance Sheet Discrepancy: Bitcoin Worth $4.8 Billion Still Missing
The original Silk Road marketplace has been shut down for well over seven years now and to this day, 444,000 bitcoin worth $4.8 billion is still missing. Just recently, a report focused on those funds discusses one of the market's biggest mysteries and how people have seemingly forgotten about this massive stash.
A number of people understand that the Silk Road marketplace was shut down by global law enforcement (LE) in October 2013 and LE subsequently arrested Ross Ulbricht shortly after. Individuals are also familiar with the 173,991 BTC ($1.9B) from the Silk Road coins that were seized and later auctioned by the U.S. Marshalls.
However, the public is not wholly aware of the estimated 444,000 BTC ($4.8B) missing from the Silk Road and a recent study from mysteryarchive.com discusses the lost coins at length.
"What many people don't know about the Silk Road story, is that the balance sheet does not add up, and everybody just seems to be okay with this fact," the mysteryarchive.com report notes. The author further adds:
Generally speaking, you don't close a case with $4.8B just unaccounted for and this remains the Silk Road's greatest mystery as nobody can answer this simple question.
The findings discuss how the U.S. federal agents managed to seize the 173k BTC and that it's quite possible the rest of the funds were stored on another computer. 144k BTC out of the seized stash was found on Ulbricht's laptop, which gave LE full access to the "Mastermind" dashboard and a list of SR payroll expenses from 2011 to 2013.
What future awaits cryptocurrencies?
Mysteryarchive.com stresses that "another computer seems likely, as it is common practice to not put all your wealth in one place." The report is not the only account of the hundreds of thousands of Silk Road BTC still missing from the darknet marketplace.
In 2015, news.Bitcoin.com shared an account from the alleged Silk Road mentor, 'Variety Jones,' who told a tale about an estimated 300,000 to 400k BTC stash. According to Jones, a rogue FBI agent dubbed 'Diamond' was harassing him with an attempt to obtain the hoard of Silk Road coins LE never seized.
"My back of the envelope calculations for SR [Silk Road] show that there was easily close to 400,000 BTC that wasn't accounted for yet," Jones wrote at the time. "I certainly don't have it, it's gotta be somewhere, and Diamond (the rogue FBI agent) is certainly willing to move heaven and earth to get the passphrase for it."
Jones had said the rogue LE official was trying to extort him and the agent was also making "an average of $1,000,000 a month, committing felonies with wild abandon, just because he can." Variety Jones, whose real name is Roger Clark, was arrested in Thailand in December 2015.
Oddly enough, Clark wasn't charged for his association with the Silk Road (SR) or his crimes until the end of January 2020. Moreover, two rogue federal agents working with the SR investigation stole thousands of bitcoins acting as double agents.
The recent report details that the missing stash of hundreds of thousands of SR bitcoins may have been lost during the Mt Gox breach. A number of studies over the years have shown a great deal of bitcoins from the darknet marketplace might have found their way into the now-defunct Mt Gox exchange.
Alongside this, Homeland Security Investigations (HSI) agent Jared Der-Yeghiayan discovered interesting connections between Mt Gox and the SR marketplace. A summary of Der-Yeghiayan's account was published on Freeross.org in a story called "Silk Road Case: The Real, Untold Story."
"Der-Yeghiayan had identified multiple accounts belonging to the Silk Road operators that contained bitcoins worth millions of U.S. dollars," the Untold Story study's author notes.
The crypto community may never find out where this stash of BTC went, and can only speculate on how much really went missing. The mysteryarchive.com report concludes that it is noteworthy that Mark Karpeles (CEO of Mt Gox) helped LE with the federal investigation into the SR marketplace. Moreover, the author adds that Karpeles was also once a lead suspect in the case and was accused of being the SR leader at one point as well.
What do you think about the mysterious missing SR bitcoins? Let us know what you think about this story in the comments below.
The post The Silk Road Balance Sheet Discrepancy: Bitcoin Worth $4.8 Billion Still Missing appeared first on Bitcoin News.
https://news.bitcoin.com/the-silk-road-balance-sheet-discrepancy-bitcoin-worth-4-8-billion-still-missing/
The post The Silk Road Balance Sheet Discrepancy: Bitcoin Worth $4.8 Billion Still Missing appeared first on BTC Ethereum Crypto Currency Blog.
Source: cryptomoneyteam.co
Author: By TeamMMG
Crypto Itemizing and Delisting Bulletins: Week 41
Right here is our weekly assortment of digital asset itemizing and delisting, buying and selling pair-related bulletins by cryptocurrency exchanges that we discovered final week and right now.
Have we missed one thing? Do you may have details about new listings and/or delistings? Tell us right here.
_________________________________________
Bibox
Listings:
UNICASH (UNW)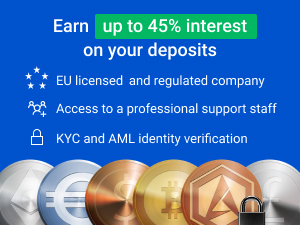 Bilaxy
Listings:
LGCY Network (SAM)
DeFiner (FIN)
Toshify.Finance (YFT)
Dcore (DCORE)
Centaur Token (CNTR)
Vampire Protocol (VAMP)
Animal Friends United (AFU)
Octo.fi (OCTO)
YFOX.FINANCE (YFOX)
RI Token (RI)
DarkToken (DARK)
zzz.finance (ZZZ)
APEcoin (APE)
yAxis (YAX)
KatanaToken (KATANA)
YMAX (YMAX)
Yakuza DFO (YKZ)
Bellevue Network (BLV)
OnigiriToken (ONIGIRI)
YFOS.finance (YFOS)
Binance
Listings:
VIDT Datalink (VIDT)
Venus (XVS)
Alpha Finance (ALPHA)
Bitfinex
Listings:
UTRUST (UTK)
Bithumb
Listings:
Filecoin (FIL)
BLOCKMAX (OCB)
Polkadot (DOT)
Serum (SRM)
BitMax
Listings:
DeFiner (FIN)
EasyFi (EASY)
Linear Finance (LINA)
Bittrex
Listings:
Universal Protocol Alliance (UPXAU)
BKEX
Listings:
DeFiner (FIN)
PayCoin (PCI)
Zeus World Distributed Climate Knowledge Shared System (ZWS)
Cex.io
Listings:
Aave (LEND)
UMA (UMA)
Yearn.finance (YFI)
Synthetix Community Token (SNX)
Kyber Community (KNC)
Balancer (BAL)
Curve DAO Token (CRV)
Wrapped Bitcoin (WBTC)
Dai (DAI)
TrueUSD (TUSD)
Coinbase
Listings:
Balancer (BAL)
Ren (REN)
CoinFalcon
Listings:
Grin (GRIN)
Coinone
Listings:
LuaToken (LUA)
TomoChain (TOMOE)
Sun Token (SUN)
Crex24
Listings:
Binance Coin (BNB)
uVexo (UVX)
Yolk Finance (YOLK)
Delistings:
Gauntlet E-Sport (GAU)
Xt3ch (XT3)
Crypto.com
Listings:
BAND Protocol (BAND)
DigiFinex
Listings:
Klever (KLV)
Exx
Listings:
Kimchi.Finance (KIMCHI)
Gate.io
Listings:
ZCoin (XZC)
NEST Protocol (NEST)
Ergo (ERG)
Juggernaut (JGN)
DEGO (DEGO)
Polkastarter (POLS)
KuCoin
Listings:
Dego (DEGO)
Hotbit
Listings:
OctoFi (OCTO)
DeFiner (FIN)
Alpha Finance (ALPHA)
YFPRO.FINANCE (YFPRO)
YFOX.Finance (YFOX)
Energy Web Token (EWT)
Wooridle Coin (WRD)
Cyclops Finance (CYTR)
Yolk Finance (YOLK)
Centaur (CNTR)
DeFi Pulse Index (DPI)
PieDAO (DOUGH)
Index Cooperative (INDEX)
Equilibria (XEQ)
Timers Network (IPM)
Swirge (SWG)
DiFy.Finance (YFIII)
yfilabs.finance (YLAB)
LATOKEN
Listings:
Unobtainium (UNO)
REVV (REVV)
Hightekers (HTK)
MAXIDAX (MAXI)
Liquid
Listings:
Elrond (EGLD)
OKEx
Listings:
Filecoin (FIL)
P2PB2B
Listings:
BeeTR (BEETR)
Skycoin (SKY)
DFI.Money (YFII)
Maker (MKR)
Tellor (TRB)
Wrapped NexusMutual (WNMX)
Serum (SRM)
Patientory (PTOY)
Probit
Listings:
BitDeFi (BDF)
Lyra (LYR)
Enecuum (ENQ)
Good X (OOX)
Epanus (EPS)
YF REDMOON (YFRM)
YEARN FINANCE VALUE (YFIV)
Baguette Token (BGTT)
PayAccept (PAYT)
Upbit
Listings:
Serum (SRM)
ZT World
Listings:
YFIM (YFIM)
Arweave (AR)
VMSC Token (VMSC)
Source: bitcoinflashnews.com
Author: By admin
BoE's Bailey sees little intrinsic value in Bitcoin- Technology News, Firstpost
ReutersOct 13, 2020 00:16:46 IST
LONDON (Reuters) – Financial institution of England Governor Andrew Bailey mentioned on Monday it was onerous to see how Bitcoin had any intrinsic worth and he cautioned over its use as a method of cost.
"I've to be trustworthy, it's onerous to see that Bitcoin has what we are inclined to name intrinsic worth," Bailey mentioned throughout a BoE query and reply session with members of the general public.
"It might have extrinsic worth within the sense that folks need it."
He mentioned he was "very nervous" about folks utilizing Bitcoin for funds as a result of its worth was unsure, declaring that traders ought to realise its worth is extraordinarily risky.
(Reporting by Andy Bruce; modifying by William James)
This story has not been edited by Firstpost workers and is generated by auto-feed.
Source: clicktechnews.com
Author: admin
Previous
Next