Ethereum Miners Revolt Over EIP 1559, How Will ETH Price React?
In a show of force against the implementation of Ethereum Improvement Proposal (EIP) 1559, on April 1, Ethereum miners plan to direct their hashing power to the Ethermine mining pool, which opposes the proposal.
The coordinated action will last 51 hours, signifying their intent to harness more than 51% of the network's hash rate. During this time, the activists plan to analyze what will happen to the Ethereum network under the guise of "educational purposes."
For educational purposes, let's collectively move our hash to https://t.co/6osh2Op6yl April 1st for 51 hours. @etherchain_org @BitsBeTrippin @SonOfATech @maxvoltage @SavageMine @VoskCoin @Nemisist2 @notyournormalm1 @BrandonCoin1 @GuntisVitolins #eip1559 #stopeip1559 #Ethereum
EIP 1559 refers to a fee market reform proposal to bring wholesale changes to miners fees, wallet UX, plus the addition of a deflationary burn mechanism. Its purpose is to address high gas fees, but crucially, its implementation won't necessarily mean lower gas prices for users.
Ethereum miners generally oppose this because it will swap the current bid-based system for a set fee, BASEFEE, model, plus a small tip for miner compensation. The result is likely a cut in revenue for miners.
The last core devs meeting revealed that EIP 1559 would be packaged with the London hard fork this July. Making a showdown between miners and devs inevitable at this point.
Michael D. Carter, the host of the Bits Be Trippin YouTube channel, explained the movement's motives by saying they want to demonstrate that miners can coordinate their actions.
Carter points out that the purpose of this is to run an experiment on the Ethereun network, showing what could happen if miners concentrated their hashing power.
Under this scenario, Carter says an incentive structure is now in place for a would-be attacker to exploit the reduced hash power.
Reddit user DCinvestor slammed the actions of Ethereum miners planning to participate in the April 1 action. He accused them of having "an extractive mindset" that cares for nothing but getting paid. Adding, their actions will hurt all stakeholders in the near and long term.
DCinvestor makes the point that miners' willingness to let a network attack happen already isolates them from those previously sympathetic to their cause.
Ethereum investors have a bumpy road ahead.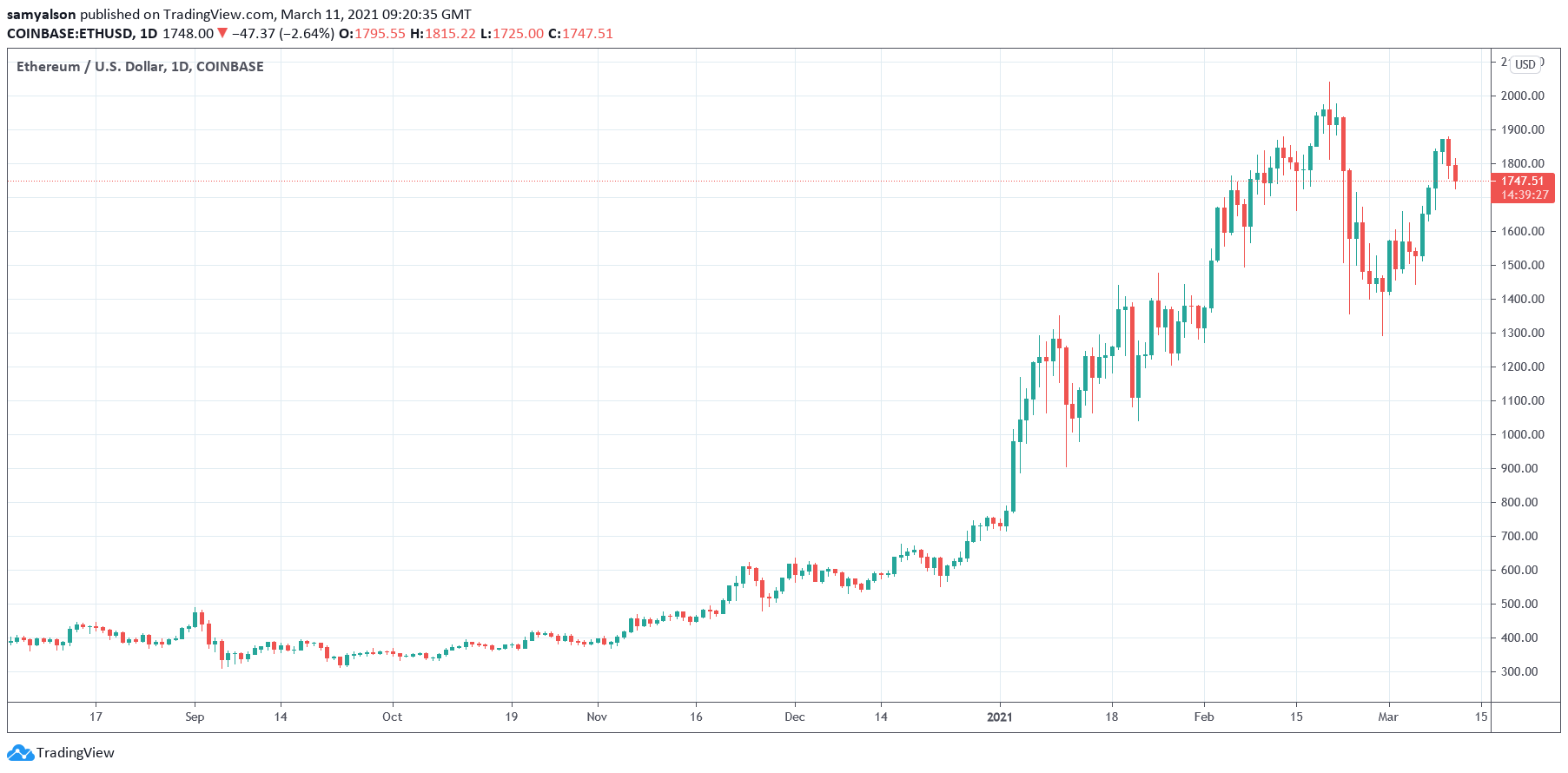 This post was originally published on www.newsbtc.com
Source: www.cryptoalphanews.com
Author: cm_team
HUGE BULLISH NEWS For Bitcoin & Altcoins! Crypto Will Go WAY Higher Than You Expect in 2021
BACKGROUND ART BY Josie Bellini
This video may contain copyrighted material the use of which is not always specifically authorized by the copyright owner. Such material is made available for research or academic purposes. We believe this constitutes a 'fair use' of any such copyrighted material as provided for in section 107 of the US Copyright Law. In accordance with Title 17 U.S.C. Section 107, this video is distributed without profit, for research and educational purposes.
Thanks for watching; please like, subscribe, and share!
#bitcoin #crypto #ethereum
Source: cryptolearningvideos.com
Author: by admin
WHAT?!! CRAZY NEW BITCOIN TARGET!!! $80K??! 👀⚠️ Crypto Analysis TA Today/ BTC & Cryptocurrency News | Coin Crypto News
🚨 VIP PRIVATE TRADE ALERTS – https://t.me/joinchat/AAAAAEts9GFT3RV_6wLjOQ
👆 VIP Link doesn't open properly on Safari browser- use a different browser! 👆
**************
Is the Bitcoin (BTC) price potentially headed toward a target of $80K, in my opinion?! Let's discuss this live today and some cryptocurrency trading technical analysis (TA) + speculative price prediction(s) + current 2021 market news for cryptos like Ethereum (ETH) and BTC in today's video/live stream!
😈 Let's get this crypto!
🔔 Subscribe now today! 🔔
Disclaimer:
The material in this video has no regard to the specific investment objectives, financial situation or particular needs of any viewer. This video is presented solely for informational and entertainment purposes and is not to be construed as a recommendation, solicitation or an offer to buy or sell / long or short any securities, commodities, cryptocurrencies or any related financial instruments. Nor should any of its content be taken as investment advice. Crypto Kirby is not a financial advisor. The views expressed in this video are completely speculative opinions and do not guarantee any specific result or profit. Trading and investing is extremely high risk and can result in the loss of all of your capital. Any opinions expressed in this video are subject to change without notice. Crypto Kirby is not under any obligation to update or keep current the information contained herein. Crypto Kirby may have an interest in the securities, commodities, cryptocurrencies and/or derivatives of any entities referred to in this material. Crypto Kirby accepts no liability whatsoever for any loss or damage of any kind arising out of the use of all or any part of this material. Crypto Kirby recommends that you consult with a licensed and qualified professional before making any investment or trading decisions.
The content covered in this video/live stream is NOT to be considered as investment advice. I'm NOT a financial adviser. These are only my own personal and speculative opinions, ideas, theories, hypotheses, charts, technical analysis (TA), insights, curated news publications and price prediction(s). The technical analysis in this video/live stream is completely speculative and does NOT guarantee any specific result or profit. The technical analysis in this video/live stream has NO proven rate of accuracy and past performance does NOT indicate future results. Do NOT trade or invest based upon the analysis presented in this video/live stream. Always do your own research and only invest solely based on your own findings and personal judgement after consulting with a professional/licensed financial adviser. I'll never tell you what to do with your capital, trades or investments. I'll also never recommend for you to buy or sell any asset, security commodity, derivative or cryptocurrency related instrument. I'm NOT a broker. I DON'T recommend or endorse the use of any brokerages or trading exchange platforms. Trading and/or investing in cryptocurrency and/or any related commodities/securities/derivatives/instruments is extremely HIGH RISK and you can very easily lose all of your investment capital! You should always consult with a professional/licensed financial adviser before trading or investing in any asset, security, commodity, derivative or cryptocurrency related instrument! I will NOT be held liable for any of your personal trading or investing decisions or any losses/damages that you may incur if you decide to speculate in the market. This video/live stream is purely for entertainment purposes only!
What cryptocurrency will become the main one in a year?
—
#Bitcoin #Crypto #Cryptocurrency #BTC #CryptoNews #BitcoinNews #CryptocurrencyNews #BitcoinToday #BitcoinAnalysis #BitcoinPrice #Altcoins #Altcoin
Source: coincryptonews.com
Author: Post Author: CoinCryptoNews
South Korea Regulator Cracks Down On Crypto Money Laundering
March 11, 2021March 11, 2021
The rules are not in effect yet but the South Korea regulator says that they are already affecting the crypto market. The leading financial regulatory introduced penalties for crypto exchanges that don't implement anti-money laundering laws and the FSC announced that starting April 20, all crypto exchanges and other crypto-related companies which facilitate crypto transactions will face fines of $26,000 to $52,000 which is more than 40% of the legal penalties.
The companies will have to pay fines if they don't report suspicious transactions and will have to keep data on all of the transactions while maintaining a log of customer transactions and the smaller companies will have to pay smaller fines as well. The introduction of the regulation will be able to explain why Bithumb which is one of South Korea's largest crypto exchanges restricted crypto accounts in countries that haven't yet implemented anti-money laundering measures.
The Financial Action Task Force identified 21 such countries like South Korea's neighbor as one Bithumb official noted:
"The company will continue improving its system to protect investors, and enhancing transparency in the crypto market."
South Korea will not be the first country to crack down on anti-money laundering as the FATF introduced a recommendation like the member countries to implement stringent AML policies but while not legally binding, FATF will blacklist other members that ignore these recommendations. These include the so-called Travel Rule which requires crypto companies to share personal information with other companies when someone sends more than $3000 and crypto companies will have to think of a way how to perform this before FATF makes the countries get their act together.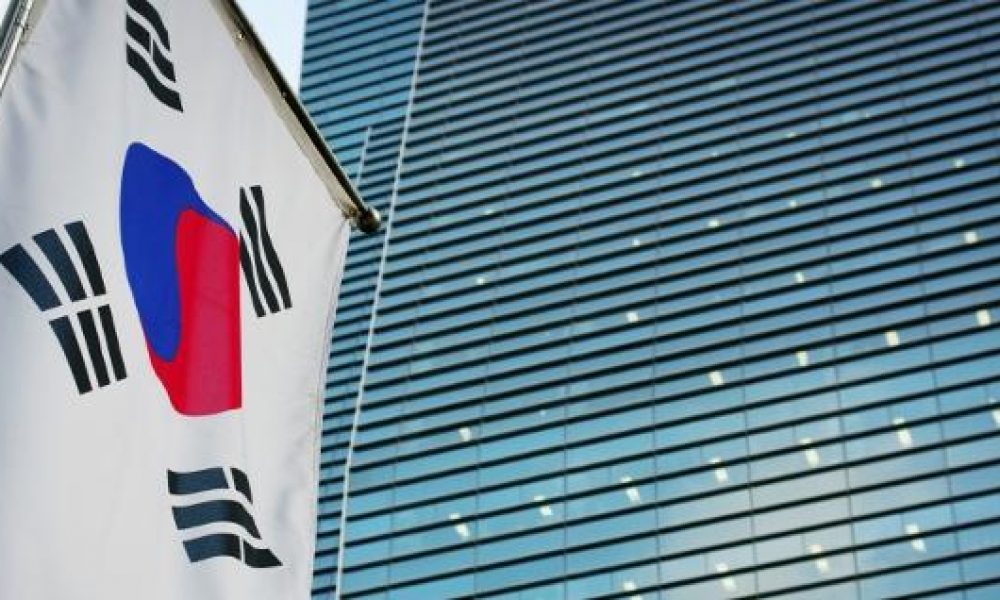 The FATF also said that South Korea has a decent legal framework to prevent these types of activities but that the country has to do more to "stop government and public officials from laundering the proceeds of corruption.
As recently reported, With cryptocurrencies picking up steam and bringing in features of regular asset classes, South Korea's government levies taxes on capital gains from digital currency. The country is the latest in the row to adopt this initiative as its Ministry of Economy and Finance said it will levy taxes on crypto starting from 2022. The government is going ahead with the proposed tax on crypto returns after a few reconsiderations.
DC Forecasts is a leader in many crypto news categories, striving for the highest journalistic standards and abiding by a strict set of editorial policies. If you are interested to offer your expertise or contribute to our news website, feel free to contact us at [email protected]
Source Link
Source: bitcoin-core-news.com
Author: by admin
Previous
Next