Ethereum Firm Launches Controversial Product, and the Crypto Community Isn't Pleased
Whether you're in the Bitcoin camp, the Ethereum camp, or otherwise, privacy has long been important to members of the cryptocurrency community. Heck, Satoshi Nakamoto, creator of the first cryptocurrency, did almost everything in his power to secure his identity, and some of the smartest people in this space don't share their real name or any identifying information.
Thus, when the leading block explorer for Ethereum information, Etherscan.io, released a product which service providers can use to track "taint" — or affiliation with criminal activity — in the deposits of coins, many weren't so pleased.
Announced in a blog and tweet published April 14th, Etherscan now supports a feature called "ETHProtect," which will monitor transactions for illegal activity and monitor addresses for suspicious interactions.
What they're looking for is "taint," or coins that are from an illegal or immoral source. The Ethereum block explorer specifically claims that tainted funds are ones from phishing attacks, exchange hacks, scams, exploits, and "suspicious fraudulent activities."
The cryptocurrency community has since reacted to this product launch with skepticism.
Prominent Bitcoin podcaster Matt Odell replied to the announcement of the product with skepticism in the form of an image.
There is also, Hasu — an independent crypto researcher that works closely with Su Zhu of Three Arrows Capital. He said that the precedent this new product is setting is "terrible," explaining that the concept of taint is a "fiction" that shouldn't be bought into by users of Ethereum or other cryptocurrencies:
"Buying into the fiction of taint is how you make it real. This sets a terrible precedent. We need all addresses to be tainted, not for users to start avoiding tainted addresses."
Buying into the fiction of taint is how you make it real. This sets a terrible precedent. We need all addresses to be tainted, not for users to start avoiding tainted addresses. https://t.co/eWuICXSBFB
— Hasu (@hasufl) April 14, 2020
His comment was liked and shared by many in the Bitcoin space who also believe that it's wrong to flag coins because they may be affiliated with a certain other address or transaction.
The release of ETHProtect comes as the world's governments have pledged to crack down on cryptocurrency crime in a number of different ways.
Earlier this year, the White House budget proposal for the fiscal year of 2021 suggested returning the United States Secret Service — which actually enforces many financial crimes in America — to the jurisdiction of the Treasury.
The budget proposal suggests that this move will "create new efficiencies" in how the Service investigates potential criminal acts enabled by "digital assets and will "prepare the Nation to face the threats of tomorrow." Bitcoin, Ethereum, and other cryptocurrencies were not mentioned by name.
Shortly after this budget was proposed, Steven Mnuchin, the Secretary of the U.S. Treasury, said that the Treasury will soon roll out "significant new requirements" for cryptocurrencies and their respective service providers.
Overseas, South Korea recently released a legal framework to regulate the industry, while the E.U. has rolled out new AML requirements for crypto service providers.
Photo by freestocks.org from Pexels
Source: www.newsbtc.com
Author: Nick Chong
ALSO SHARES News | A0JJW1 messages
Source: www.finanznachrichten.de
Bitcoin And Altcoins Trading Near Make-or-Break Levels
In the past few hours, bitcoin price traded with a bullish angle above USD 6,700. BTC/USD managed to climb above the USD 6,850 resistance area, but it is still below the USD 7,000 and USD 7,200 resistance levels. Moving forward, it could either surge above USD 7,200 or start a fresh decline towards USD 6,550.
Similarly, most major altcoins are currently (08:00 UTC) approaching key breakout resistance levels, including ethereum, XRP, litecoin, bitcoin cash, BNB, EOS, TRX, ADA, and XLM. ETH/USD is testing the USD 160 and USD 162 resistance levels. More importantly, XRP/USD is likely to make an attempt to surpass the USD 0.190 and USD 0.192 resistance levels.
Total market capitalization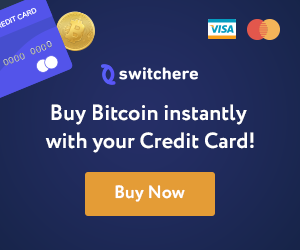 In the past three sessions, most altcoins traded in a range, but a few gained traction such as LUNA, LSK, CVT, ATOM, ARDR, BAT, and KMD. Conversely, DGTX, SEELE, and CKB saw an increase in selling pressure.
Source: cryptonews.com
Author: By Aayush Jindal
Previous
Next