Draper Goren Holm Launches The First Ever Cryptocurrency Exchange WordPress Plugin
Tim Draper's Blockchain Venture Firm Creates the Simplest Way for Anyone to Launch a Crypto Exchange
Los Angeles, CA – Draper Goren Holm announce today the release of the first-ever WordPress Cryptocurrency Exchange plugin, the easiest way for anyone, not just engineers, to launch their own cryptocurrency exchange.
Cryptocurrency Exchange is the first-ever crypto exchange plugin available on WordPress, allowing bloggers, content creators, media companies, entrepreneurs, and others to harness the power of decentralized finance on their sites.
The plugin is based on the Totle widget and Totle API, which enables the automatic and most efficient routing of trades to ensure the best prices across all decentralized crypto exchanges.
"Decentralized, uncensorable crypto exchanges make us one step closer to the dream of a truly borderless world," said Tim Draper. "How cool is it that everyone, not just engineers, can now launch their own crypto exchanges on WordPress using the plugin our team built."
"WordPress powers 35% of the web and is undeniably the easiest, most customizable solution for anyone to power their websites," said Alon Goren, Founding Partner of Draper Goren Holm and author of the plugin. "Until today, nobody had made it this easy to add crypto-trading features to WordPress."
"Totle has always been focused on making decentralized exchanges more accessible and easy to use," said David Bleznak, Founder and CEO of Totle. "The WordPress plugin is another step towards empowering global free markets. Anyone can enable an exchange of their own with just a few clicks!"
Features and benefits of the product include:
Due to its simplicity, anyone can add Cryptocurrency Exchange onto their site in minutes or launch their own exchange from scratch.
Business owners can choose to add new monetization streams by customizing fees
Works well with both desktop and mobile web3 crypto wallets like Metamask, Brave, Opera, Trust Wallet, Coinbase Wallet, Enjin and many more.
It is open-source, extremely customizable, and will be releasing new features and expanding regularly.
Cryptocurrency Exchange is available starting today, April 15, 2020, for free of use. For more information on Cryptocurrency Exchange, please visit the plugin's website or WordPress Plugin Page.
Draper Goren Holm was founded as Goren Holm Ventures in 2018, a limited partnership between founders Alon Goren and Josef Holm, then later joined by Tim Draper and rebranded to Draper Goren Holm in 2019. The firm is a venture studio focused on accelerating and incubating blockchain and crypto startups, while simultaneously producing leading blockchain and cryptocurrency events, Security Token Summit and Crypto Invest Summit (CIS). Portfolio companies include Totle, Ownera, Innovesta, LunarCrush, Giftz, Vertalo, Coinsquad, CasperLabs, Element Zero, DeFi MoneyMarket and more.
Source: drapergorenholm.com
Author: Adam Levy
7 Best Crypto Trading Apps in 2020
Despite all the bumps along the way, cryptocurrencies have been steadily on the rise in popularity globally — and for all the good reasons too! As a result, an increasingly large number of first-time investors are flocking into the crypto-space and are always on the lookout for the best cryptocurrency trading apps and platforms that stand out in the market. To help you decide which one is best for you; we've compiled this handy list of the top crypto trading apps available in 2020.
Stormgain
Robinhood
Coinbase
Kucoin
Binance
Gemini
XCOEX
Conclusions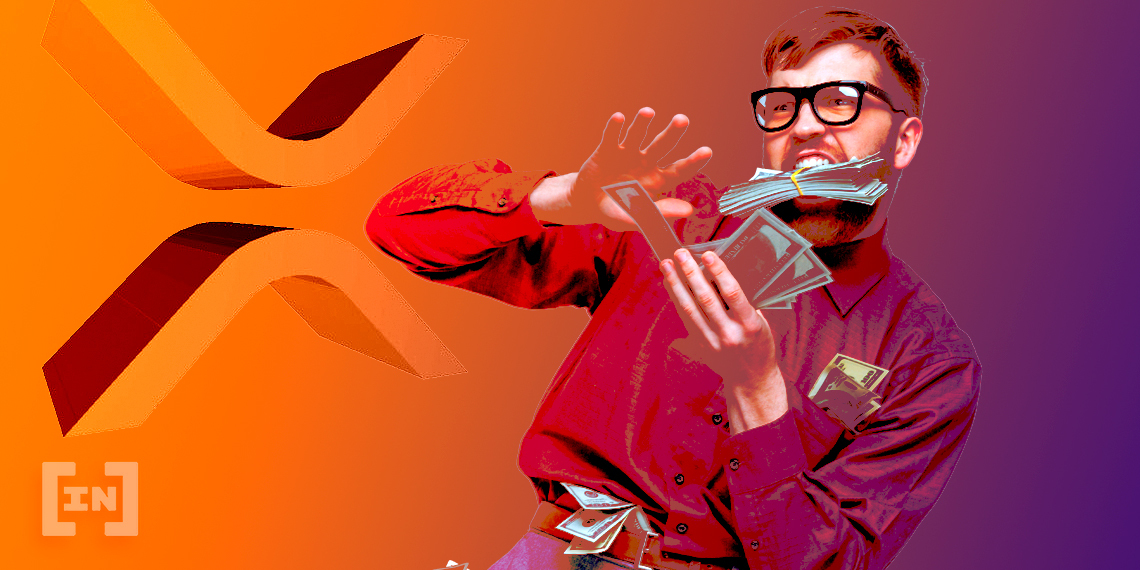 Mobile applications are particularly handy for day trading bitcoin and other cryptocurrencies because they enable you to track the market in real-time and go about your trading activities round the clock, without having to sit in front of your computer all day long.
The ability to take instant decisions regardless of your physical whereabouts is a key necessity as cryptocurrencies can be highly volatile with frequent wild price fluctuations. Below, you'll learn about some of the best trading apps that have over the years established a good reputation with cryptocurrency traders all over the world (in no particular order).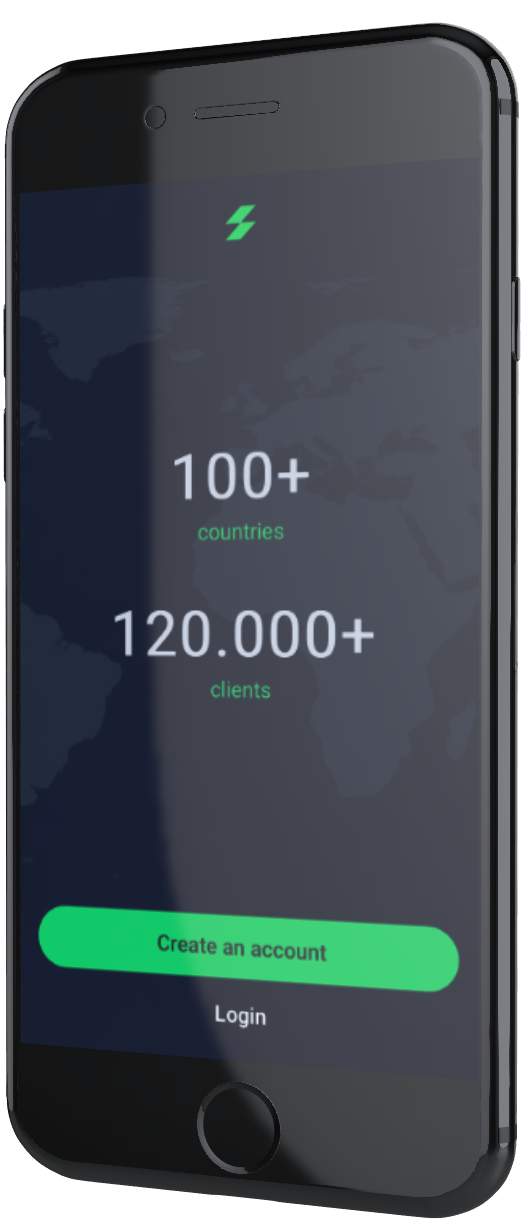 Pros of Stormgain App:
Quick and easy registration that only takes 5 seconds.
You can practise on a free demo account for no-risk trading.
Lowest commissions on the market.
Price alerts and signals.
Cons of Stormgain App:
Allows cryptocurrency deposits but does not allow fiat deposits.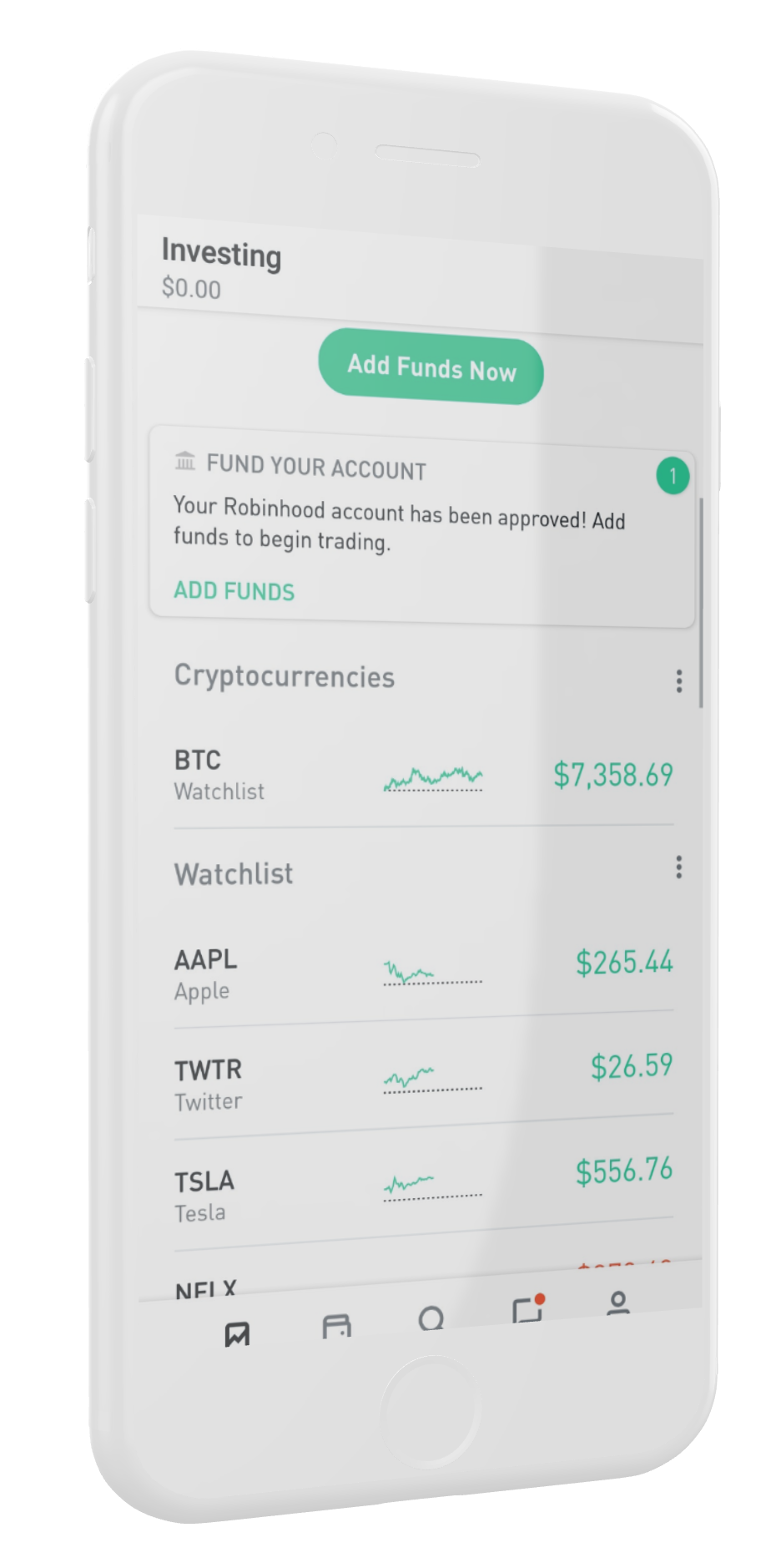 Robinhood, the app that touts itself as a trading platform for millennials, rolled out cryptocurrency trading services in Q2 2019. As anticipated, the digital assets-section of the app became quite popular among young do-it-yourself investors shortly after launch.
One of the underlying reasons behind the app's popularity among young and first-time-investors is its zero-fee structure. Robinhood allows $0 trades, meaning users can trade cryptocurrencies, stocks, ETFs, and options without requiring to pay any commission whatsoever.
Of course, there's always some tradeoff to anything that comes for free, Robinhood being no exception to it. Unlike all the other cryptocurrency trading apps you'll find later in this article, Robinhood doesn't come equipped with a full-service online trading platform.
It only provides the core basics with some extra features/services. It's good enough for first-time and DIY investors, but not quite as feature-rich as most pros like their apps to be.


Pros of Robinhood App
An easy-to-use interface that doesn't challenge first-timers.
It doesn't require a minimum account balance.
Zero commission.
Makes cryptocurrency trading easy for casual traders.
Supports stock, options, and ETF trading.
Cons of Robinhood App
Limited features only.
It doesn't offer research reports.
Some features are only available only for premium users.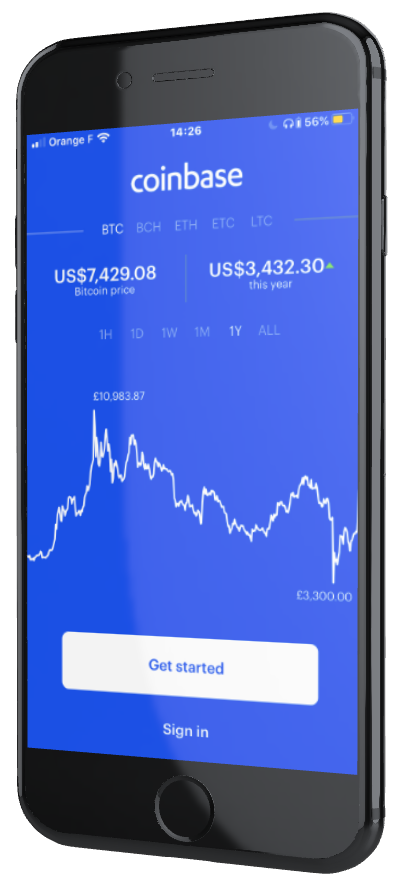 Coinbase, one of the largest cryptocurrency exchanges around, offers a feature-packed trading app that you can connect directly with a bank account. The app supports numerous payment methods for buying and trading cryptocurrencies. These include SEPA transfer, debit and credit card payments, Interac Online, and more.
Coinbase trading app is supported in nearly three dozen countries around the world and it supports a slew of leading cryptocurrencies including (but not limited to) BTC, ETH, ETC, BCH, LTC, BAT, ZRX, ZEC, and USDC.
There are several advanced tools in the app to guide you in your pursuit to build a profitable portfolio. These include auto-buying, instant price alert, insured BTC deposits, and so on.
As of this writing, Coinbase's cryptocurrency trading app supports purchases from as little as $2.


Pros of Coinbase App
Supports instant buy of digital assets with the credit card as a backup.
Allows users to go for insured Bitcoin deposits
Supports almost all major cryptocurrencies.
One of the best platforms in terms of liquidity
Established brand
Cons of Coinbase App
Customer service leaves a lot to desire (although it's somewhat subjective depending on users' individual experience).
Coinbase may monitor your BTC spending habits.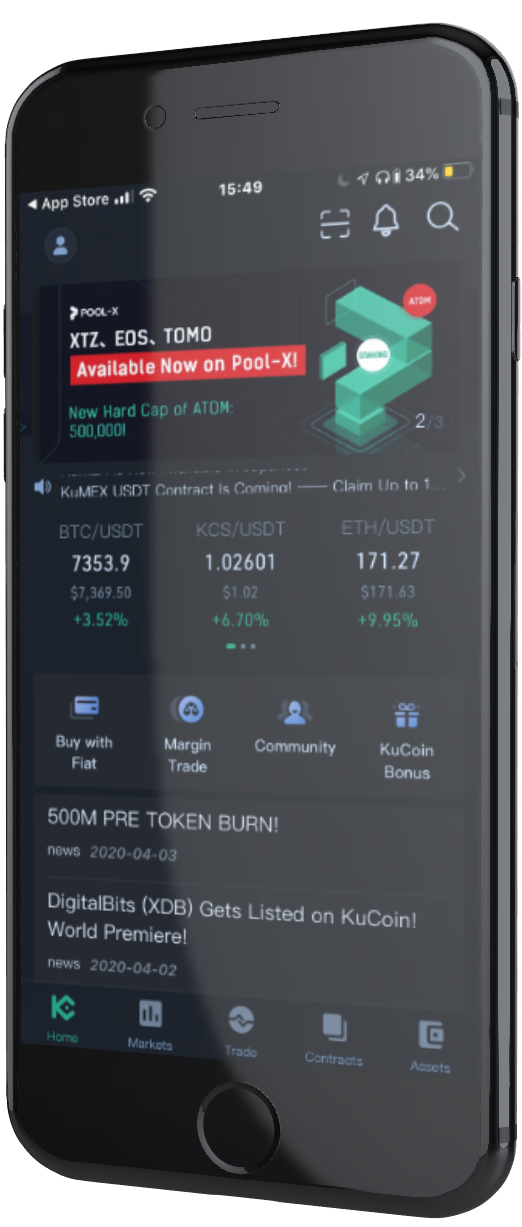 Kucoin is another leading cryptocurrency exchange with a global footprint and an established brand name. You can easily buy your favourite cryptocurrency on the platform using a credit card. With an easily manageable UI and navigation, Kucoin goes easy on even first-time users with no prior experience of handling a cryptocurrency trading app.
The app offers real-time market analysis modes with real-time price warning, as well as insightful candlestick charts to help manage your portfolio.
Just like Coinbase, Kucoin also promises a robust security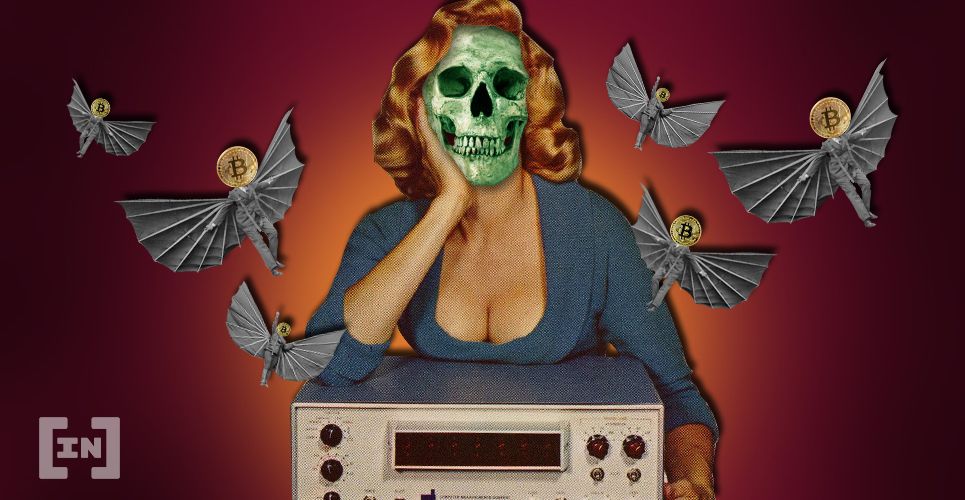 Once you've bought or received bitcoins; you now need to keep them as safe as possible. This guide will provide… More feature and backs that promise with a multi-layer safety mechanism encompassing instant login alert, 2FA, anti-phishing safety phrase, and so on.
As for customer support, Kucoin offers 24×7 assistance and is generally perceived to have a comparatively better support service than most of its peers.


Pros of Kucoin App
Supports almost all major cryptocurrencies.
Over 450 trading pairs makes to give you plenty of options.
Quality analytics and real-time price alerts.
Comparatively low trading fees.
Decent liquidity and trading volume.
A neat track record in terms of security.
Cons of Kucoin App
No offline wallet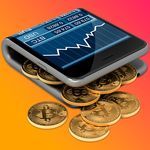 A crypto wallet is a device or app that stores digital assets. Unlike the physical wallet in your back pocket,… More.
Live chat support is not up to the mark.
Fiat currency deposits and withdrawals not supported.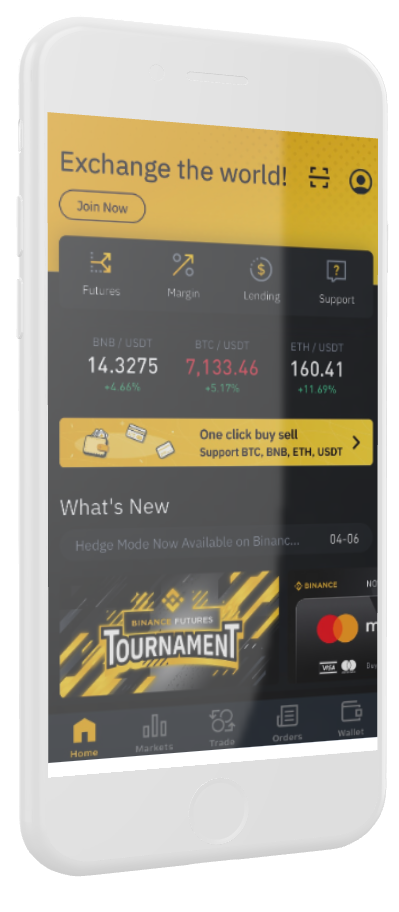 Live charting, alert, and trading tools make sure you're constantly kept in the loop about the market and more specifically, the overall health of your portfolio.


Pros of Binance App
Supports an exhaustive list of cryptocurrencies.
Supports crypto futures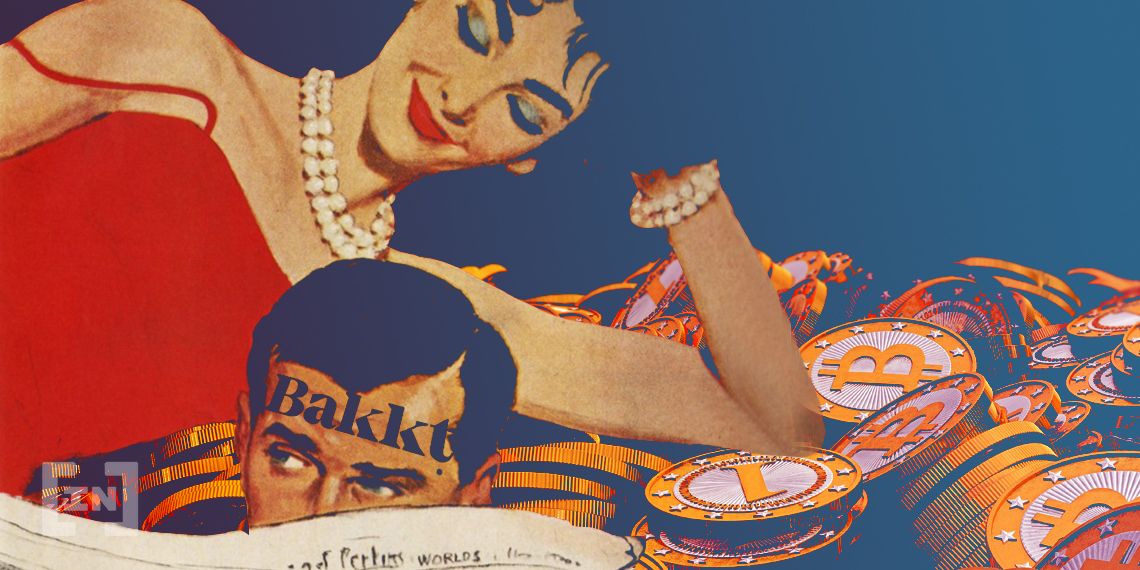 Futures contracts are literally agreements to buy or sell an asset on a future date and for a fixed price…. More trading and margin trading, albeit with limited availability.
Offers an array of wallet options.
Supports anonymous accounts with a comparatively hefty limit.
Relatively stable app experience.
Cons of Binance App
Customer support is often slow, presumably due to high traffic.
Limited deposit options.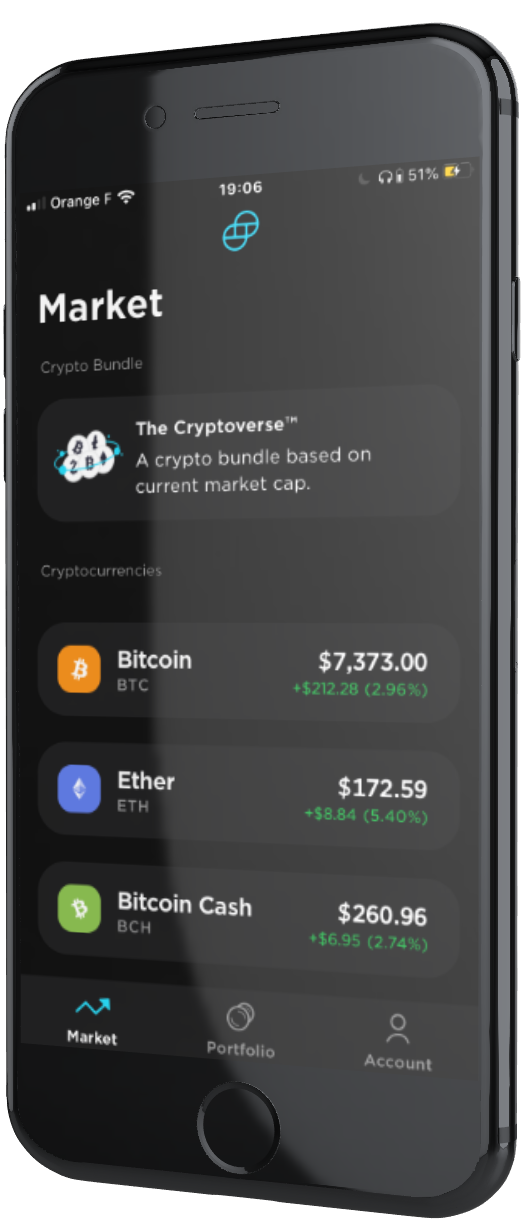 Co-founded by the Winklevoss twins, Gemini started its journey as leading cryptocurrency exchange in 2015. The accompanying Gemini App has slowly crept its way up among the most popular choices among cryptocurrency traders.
Comparatively speaking, there's a lot going in favor of Gemini. Apart from the brand name, it is also a fully regulated exchange, which further adds to its trust factor. It was also the first US-based cryptocurrency exchange that offered crypto-to-crypto and USD-to-USD trading.
The Gemini trading app is an upgrade from the company's mobile wallet, which used to be the only way for users to buy and sell digital assets before 2018. The app is way faster, has a much more user-friendly design, and enables users to deposit fiat to buy and trade supported coins at the touch of a finger.


Pros of Gemini App
Frequent discounts and payback offers on high-volume trades.
Supports recurring buy orders.
Robust security including 2FA using AUTHY.
Fully regulated by the New York State Department of Financial Services.
Cons of Gemini App
Because of the mandatory regulatory compliance, registering on the platform can be a little hectic.
Limited funding methods.
Not as many trading pairs as many of its peers.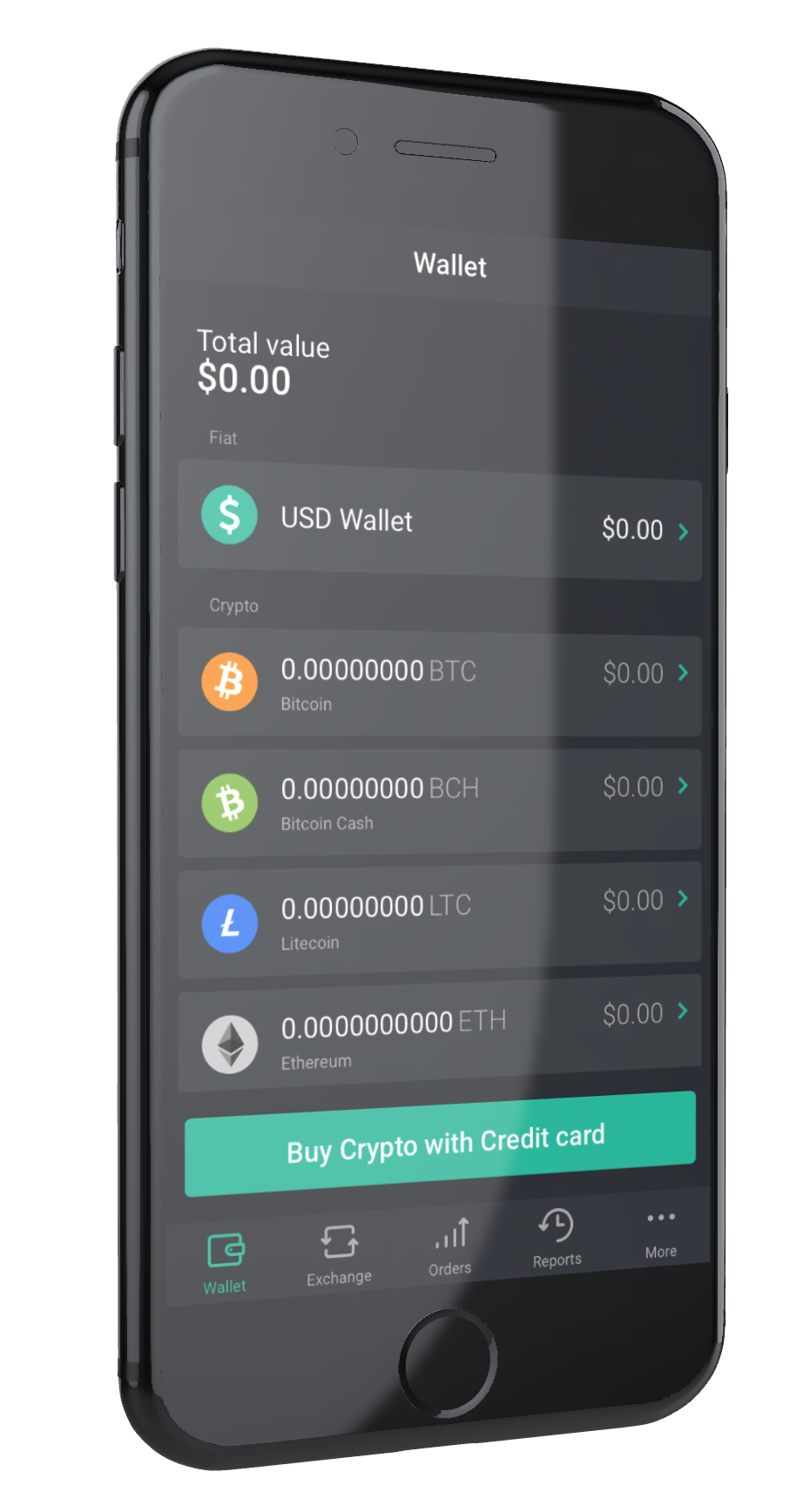 XCOEX was founded in 2017 by an international team of experts whose main focus was to provide the best accessibility for both crypto enthusiasts and beginners.

Pros of XCOEX App:
Simple App to use with an interface available in multiple languages.
Major cryptocurrencies available (BTC, ETH, XRP, LTC, BCH).
Both an exchange and a safe blockchain wallet.
24/7 support.
In conclusion, rewarding as it may be, you can not do away with the risks emanating from the highly volatile nature of cryptocurrencies should you decide to actively start trading. So BeInCrypto recommends that you always carefully assess the risk factors and consult a professional financial expert if need be.
Meanwhile, if you have any questions, do not hesitate to reach out to BeInCrypto using our social media profiles over at Facebook, and Twitter
Source: beincrypto.com
Author: Illustrations by A. Gnetova and G. Phan
Draper Goren Holm Releases Crypto Exchange Plugin for WordPress
Tim Draper-backed venture studio has launched a WordPress plugin to facilitate cryptocurrency exchange features to any website.
Dubbed WordPress Cryptocurrency Exchange, the plugin can be installed on any website running on WordPress content management system (CMS), allowing the addition of crypto trading features or even creating an entire exchange.
The Most Diverse Audience to Date at FMLS 2020 – Where Finance Meets Innovation
Though promoted as a crypto exchange, the plugin uses an API of Totle, an open-source decentralized exchange, to facilitate the trading features. The plugin routes the trade orders to the decentralized exchange, enabling the website owner to collect the fees for order execution.
The website owners can also offer swap services with digital currencies including ETH, DAI, BAT, and WBTC.
FBS Holds Charity Event to Provide Health Supplies in IndonesiaGo to article >>
Totle can be used to facilitate an array of services including the execution of crypto swaps, sending payments, fetching price data on asset pairs, and query exchanges.
"Using Totle's API, I created a way for anyone to add a decentralized crypto exchange to their WordPress website," the official website of the plugin stated. "It's as simple as installing the plugin and typing [wpdex] into any page or post on your WordPress site."
The plugin or the decentralized exchange does not have any storage facility for cryptocurrencies, making it secure for users as they need to use their personal wallet platforms.
Draper became a partner at Goren Holm in 2019, rebranding it as Draper Goren Holm. The venture studio invested in a number of blockchain startups including Casper Labs, Blockchain Summit, and Ownera. Notably, Totle is also included in the venture studio's portfolio.
The plugin might enable a large number of websites to facilitate crypto trading as around 35 percent of the internet is using WordPress CMS. WordPress has also been accepting payments in Bitcoin since 2015.
Source: www.financemagnates.com
Author: Arnab Shome
cryptocurrency Archives
The COVID-19 pandemic has put a toll on the crypto market, which close Q1 2020 at a 5.03% loss, according to CoinGecko's newly released Q1 2020 quarterly cryptocurrency report. 2020 started strongly with the market rallying to nearly US$300 billion
Until now, cryptocurrencies have been additions rather than substitutes to the global inventory of money, but over the next decade, this situation may change, according to Deutsche Bank's Imagine 2030 report, which looks at the bank's predictions for the 2020s.
Though cryptocurrencies and cryptocurrency-based tokens "are more like speculative investment instruments" and are unlikely to reach mainstream adoption, stablecoins, which are pegged to stable, official currencies, "hold greater promise for widespread deployment as a payment instrument and store of value,"
Bitpanda, a Vienna-based crypto startup, has launched a new digital asset exchange, called Bitpanda Global Exchange after raising EUR 43.6 million in the largest initial exchange offering (IEO) in Europe. On August 6, Bitpanda sold out its IEO for the
During a hearing in the US Senate, David Marcus, the head of Facebook's digital currency project Libra, said that Swiss authorities will be overseeing data and privacy protections for its Libra cryptocurrency. But a spokesperson for the Federal Data Protection
A new study by researchers at Cornell Tech and several other universities has discovered that "Flash Boys"-like trading manipulation is rampant on certain cryptocurrency exchanges, especially decentralized exchanges (DEXes). The study, titled Flash Boys 2.0: Frontunning, Transaction Reordering, and Consensus
In just a few years, the canton of Zug has emerged as a major blockchain hub with now over 380 blockchain companies domiciled in the canton. Today, Zug, nicknamed Crypto Valley for the large number of blockchain startups there, hosts
Cryptocurrency hardware wallet manufacturer Ledger has unveiled a new signature product, the Ledger Nano X, a Bluetooth-enabled hardware wallet with enhanced security and an improved user experience and design. Just like the Ledger Nano S cryptocurrency hardware wallet, the Ledger
2018 was a disastrous year for cryptocurrencies, which saw their value plunge by 80% between January and September. But as we begin 2019, industry participants remain overall confident on the future of cryptocurrencies and their underlying technology, the blockchain. Many
Source: fintechnews.ch
Previous
Next