Cryptocurrency News Roundup for April 26, 2020
According to some observers, the sharp spike in price was most likely kicked off by the expiry of CME April Bitcoin futures. Perhaps, the recent consolidation also played a key role in turning the overall investor sentiment to bullish — especially with the forthcoming Bitcoin halving only a couple of weeks away.
Whatever be the cause, the benchmark cryptocurrency surged further during the weekend, like it normally does, and reached a high of around $7,810 in the early hours of Monday.
On a relevant but unrelated note, Twitter CEO Jack Dorsey told the AI Podcast last week that Bitcoin is like poetry to him, further hinting that Twitter is mulling over a feature that would enable users to tip one another in BTC. Meanwhile, in other important news:
As you may know, the Federal Reserve is printing new money at an unprecedented rate to help the economy navigate better amid this coronavirus-induced slowdown.
Observers across the spectrum, including many in the cryptocurrency community, have criticized the move as potentially dangerous. Adding more to their worries, it now turns out that the bulk of the new currency in 'circulation' are merely numbers on a computer. In other words, the newly issued currency is not even backed by paper bills.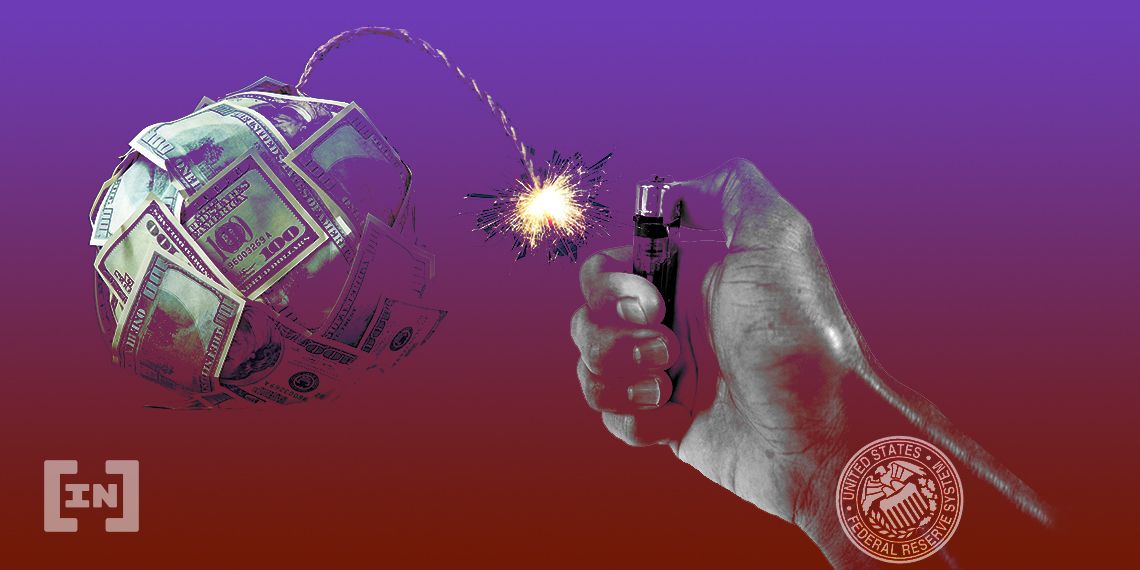 At the time of publishing, Bitcoin's inflation rate is 3.65%. However, it will soon drop to just 1.8% following its third halving event, tentatively due on May 12, 2020.
Many traders and analysts are convinced that this will inevitably push Bitcoin to the moon by making it increasingly more scarce. In fact, as Mati Greenspan recently pointed out, the lowering inflation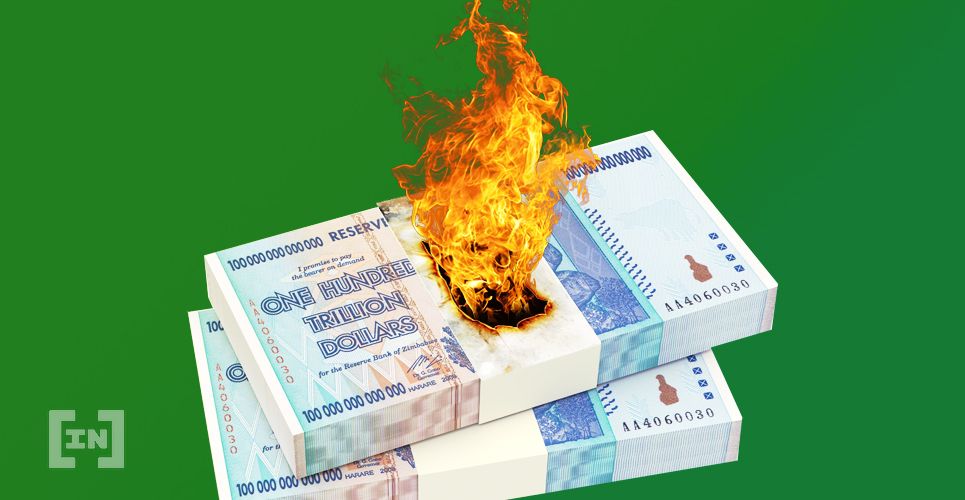 Most people who know anything about the economy have heard the word inflation. It is usually thrown around as a… More rate could essentially mean that the market won't even require a high rate of adoption for sustaining the price.
Veteran trader and renowned financial analyst, Peter Brandt, made a gloomy forecast about stock markets last week saying that the Dow Jones is forming a rising wedge and appears poised to begin its downward spiral in early May. Apparently, the rising wedge is similar to what the Dow Jones posted in 1929-30, according to his latest charts.
It's worth noting here that Brandt said last month that he viewed Bitcoin as 'insurance' rather than an investment choice.
BOLT's token swap was first announced in June 2019, however, KuCoin decided to support the swap only last month. As a result, users have been noticing some strange activity on the blockchain. For example, one user discovered at least one instance of 11.5M BOLT tokens being 'converted' with no corresponding burn.
KuCoin appears to have taken these allegations seriously and said it is looking into the matter. Any traces of serious wrongdoing and the exchange could permanently delist BOLT.
Ethereum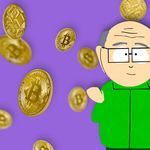 Blockchain is a digital ledger that's used for storing data on several servers across the world in a decentralized, trustless… More (ETH) may be the world's second-largest cryptocurrency (by market cap) and a key blockchain platform within the ecosystem, but one of its co-founders no longer wants any association whatsoever with that legacy.
Source: beincrypto.com
Author: Illustrations by A. Gnetova and G. Phan
GoMoPa: information. Knowledge. Understanding.
GoMoPa® – professional user for 99.00 euros per year
" More information
Source: www.gomopa.net
Goldmann, Morgenstern und Partner
How the death of Kim Jong Un and Bitcoin selloff is connected
Rumors suggesting the death of Kim Jong Un and Bitcoin selloff are gaining ground. In a world ravaged by COVID-19, strange coincidences aren't uncommon. Now, speculations are rife that the North Korean leader is battling for life due to a health illness.
The leader of the hermit kingdom hasn't been seen in public for the past few weeks. Most importantly, he was nowhere to be seen on his grandfather's birthday celebrations on April 15 – an extremely important annual national event in North Korea. Naturally, Kim Jong Un and Bitcoin selloff topic gained attention in the crypto community circles.
Despite the North Korean media clarifying that the leader is alive and healthy, concerns are growing about his exact whereabouts. As speculations become, the crypto community is rife with rumors about a possible Bitcoin selloff in the case of Kim Jong Un's death.
North Korea has been closely linked to many controversial crypto events in the past. The Lazarus Group operating in North Korea is well known for its cryptocurrency-related hacking scandals. The country is home to many crypto scams as well. A significant part of the country's illegal revenues is also linked to crypto transactions. Thus, Kim Jong Un and Bitcoin are closely related.
The exact impact of Kim Jong Un's death on Bitcoin price cannot be predicted since no one knows the extent of the country's BTC holdings. It is difficult to guess what would happen to the nation's gigantic Bitcoin stash.
A twitter user 'Russian Market' started a discussion tweeting that North Korea would liquidate all of its Bitcoin holdings in the event of Kim's death. The United Nations estimates that North Korea has collected around $670 Million in crypto assets. Many claim the actual number is as high as $2.5 Billion.
North Korea news hits Bitcoin wires: we should see a sudden sellout if Kim's death report gets officially confirmed. pic.twitter.com/2q59BPQGqM
— Russian Market (@russian_market) April 25, 2020
North Korea is known to hack cryptocurrency exchanges to avoid western sanctions. The crypto is routed through illegal wallets and ultimately is used to enrich the country's nuclear program. Recently, two Chinese hackers were indicted by the United States authorities for abating the Lazarus Group of North Korea.
However, it is not sure whether or not Kim's death would trigger a massive selloff in BTC. The new leaders would need access to secure funds to carry forward the country's nuclear weapons agenda. On the contrary, Galaxy Digital's Mike Novogratz suggests buying BTC in case the North Korean leader dies.
Let's see how the Kim Jong Un and Bitcoin saga plays out.
Gurpreet Thind is pursuing Masters in Electrical Engineering at University of Ottawa. His scholarly interests include IT, computer languages and cryptocurrencies. With a special interest in blockchain powered architectures, he seeks to explore the societal impact of digital currencies as finance of the future. He is passionate about learning new languages, cultures and social media.
Source: www.cryptopolitan.com
Author: Gurpreet Thind
Kim Jong-un's $2,000,000,000 Bitcoin (BTC), Crypto and Fiat Fortune Suddenly in the Spotlight
Rumors of the death of North Korean leader Kim Jong-un have triggered a burst of speculation among Bitcoin (BTC) traders.
Data from the United Nations suggests North Korea has stolen approximately $2 billion worth of crypto and fiat currency from exchanges and financial institutions. The country has long been accused of being behind a number of sophisticated online heists in an effort to fund its military operations.
Russian Market, a Russian media blog, told its 159,000 followers on Twitter that reports of Kim Jong-un's ailing health could cause a BTC reversal if a change in command begins and officials decide it's time to sell the country's massive crypto holdings.
Economist Alex Krüger says he highly doubts the death of Kim Jong-un is anything investors should worry about.
"North Korea possesses uranium mines containing 4 million tons of high-grade uranium ore. North Korea news should trigger big selloff in Uranium (if Kim's death confirmed)."
As rumors continue to swirl about North Korea's supreme leader, South Korean intelligence says it has confirmed that Kim is alive and well.
Wherever the truth lies, the Kim dynasty is set to continue. Kim Jong-un's sister, Kim Yo-jong, is next in line and would become the first woman to rule the country.
Source: dailyhodl.com
Cryptocurrency Market Update: Can Halving create new Bitcoin millionaires?
The two past halving events resulted in massive gains and even created new Bitcoin millionaires around the world.
Experts say that the upcoming halving could see Bitcoin grind to new all-time highs.
Bitcoin is less than three weeks to its third halving since it was incepted in 2009. Halving is a rule integrated in Bitcoin code that ensures that mining rewards are slashed by half every four years. This ensures that the network controls inflation while at the same time, preparing Bitcoin to hit the 21 million coin maximum supply.
As this years' halving approaches, investors and cryptocurrency enthusiasts are seating on the edge with bated breaths in anticipation of possible pre and post-halving rallies. According to Michael Dubrovsky, co-founder at PoWx, a crypto mining firm, in theory "there will be less Bitcoin available to buy if miners have less to sell."
Consequently, the reduction in mining reward will see to it the number of Bitcoins coming into the market is decreased (lower supply). At the same time, if demand remains the same then price per Bitcoin is likely to go higher. Moreover, if the market encounters an increase in demand due to institutional investors and other parties such as millennials likely capitalize on the rising price of Bitcoin, therefore, a massive price movement would be expected in the months following the halving.
Data from the past halving events in the Bitcoin network says that the price tends to rally after halving. The first halving in 2012 saw Bitcoin hit an all-time high around $1,000 from $11. The most significant rally took place after the second halving in 2016 when Bitcoin rallied to highs around $20,000 from $700.
The upcoming halving in mid-May is expected to bring in impressive yields to Bitcoin price. Tim Draper, a billionaire investor believes that the price can rally to $250,000. Raoul Pal, a renowned commodities trader says that Bitcoin has the potential to hit $1 million especially if its market capitalization grows to match that of gold. Another expert and analyst on Twitter, Plan B, hints that Bitcoin price could hit $80,000 by 2022.
The previous halvings created numerous Bitcoin millionaires especially for the people who got onto the digital currency bandwagon early enough. For instance, Forbes quotes J.R. Forsyth as one of the people who benefited from Bitcoin immense growth over the years. According to Forsyth:
It became obvious to me that math-based currencies (like bitcoin) would eventually supplant sovereign notes. I mined bitcoin and litecoin very early on and held onto them. The massive appreciation of those assets allowed me to invest in other cryptocurrency technology which ultimately led to the development of Onfo.
If the May halving results in significant gains as the past two events, it is with no doubt that the world will be treated to more Bitcoin millionaires. Institutional investors have kept their interest up despite the crash on March 12. As halving approaches the influx of funds into Bitcoin is expected to go up in anticipation of significant gains.
At the time of writing, Bitcoin price is trading at $7,101. The largest crypto climbed above $7,800 during the Asian hours on Monday but hit a wall at $7,805. More bullish action is expected in the coming session with $8,000 as the initial target.
Source: www.fxstreet.com
Previous
Next