Cryptocurrency exchange Poloniex celebrates 8th anniversary with strategic overhaul
Panama City–(ANTARA/Business Wire)- Poloniex, a global cryptocurrency exchange, is celebrating its 8th anniversary with a strategic transformation, including rebranding, new products, improved user experience, and refined global marketing strategies.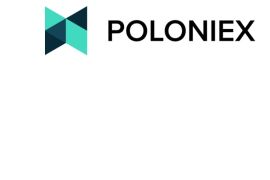 Poloniex logo (poloniex)
Established in 2014, Poloniex enables millions of users to trade cryptocurrencies safely and conveniently, and its steady development has been recognised by the industry throughout the years. Entering its 9th year, Poloniex has refined its brand values as Passion, Prosperity and Perseverance.
This marks a new beginning for Poloniex. The central message that this year's anniversary most wants to convey is "Evolution", and the new brand value encapsulates Poloniex's determination to drive progress, maintain vitality and improve user experience globally.
In addition, Poloniex is launching a brand new trading system which will deliver superior performance, an improved API, and enhanced security. New trading features and financial products will be released as well. The upgrade will significantly improve performance and provide users more liquidity than ever before.
As a global platform, Poloniex will also accelerate its expansion into international markets. Targeted marketing strategies will be developed to expand Poloniex's global footprints in emerging markets such as the Commonwealth of Independent State (CIS), Asia-Pacific (APAC), Middle East and North Africa (MENA), and Latin America (LATAM) to drive overall business growth.
On top of that, a new Space Traveler program that integrates the previous volunteer and referral program will soon be available, creating a mutually beneficial collective to engage and unite local communities.
"The 8th anniversary is a major milestone for Poloniex, and we couldn't have achieved this without the continued support of our users," said Shaun Scovil, General Manager of Poloniex. "This is just the beginning with more great things to come. We have an ambitious growth plan and are ready to embrace the future in this constantly changing industry. This strategic update will power our evolution into the next phase."
Currently, Poloniex provides custodial and trading support for over 300 tokens and 450 market pairs, as well as other financial products to connect the world to the power of digital assets. Moving forward, Poloniex will continuously be dedicated to building a world-class and secure exchange for users around the world.
To celebrate the anniversary, Poloniex will launch huge reward campaigns for its loyal users. For more information, please visit https://poloniex.com.
About Poloniex
Poloniex was founded in January 2014 as a global cryptocurrency exchange. With its world-class trading platform and security, it received funding in 2019 from renowned investors including His Excellency Justin Sun, Founder of TRON.
Poloniex supports perpetual contracts, spot and margin trading as well as leveraged tokens, and its services reach global users in nearly 100 countries and regions with various languages available, including English, Turkish and Russian.
Contacts
Poloniex
Rachel Huo
Flash Agency
Klaudia Cheuk
852-68758315
Source: Poloniex
Source: https://en.antaranews.com/news/210317/cryptocurrency-exchange-poloniex-celebrates-8th-anniversary-with-strategic-overhaul
Previous
Next