Cryptocurrency Derivatives Market Sees Daily Trading Volumes Exceeding $20 Billion
Recent data on the cryptocurrency derivatives market indicates that there is still steady growth despite the economic crisis that the world is facing. Trading volume is up from 2019 and many entities are planning to bolster their infrastructure and services.
TokenInsight's most recent 22-page report indicates that, despite the economic fallout as a result of the COVID-19 pandemic, the derivatives market is holding itself together reasonably well. Bitcoin (BTC), Ethereum (ETH), and EOS (EOS) have accounted for more than 90 percent of the market's turnover.
The large volumes being reported are due in part as a result of the number of exchanges that have launched related investment vehicles. Both NASDAQ and JP Morgan officials have even indicated that they will move into offering cryptocurrency futures and options, a development that will underscore the conviction driving this niche market forward.
The most notable statistic from the report is a staggering $2 trillion turnover of the cryptocurrency derivatives market in Q1 2020, exceeding the 2019 quarter average by 314 percent.
Besides a few up-and-coming derivatives exchanges, TokenInsight analyzed the trading volumes of 12 major derivatives-offering exchanges in the market, including BitMEX, OKEx, Huobi DM, Binance Futures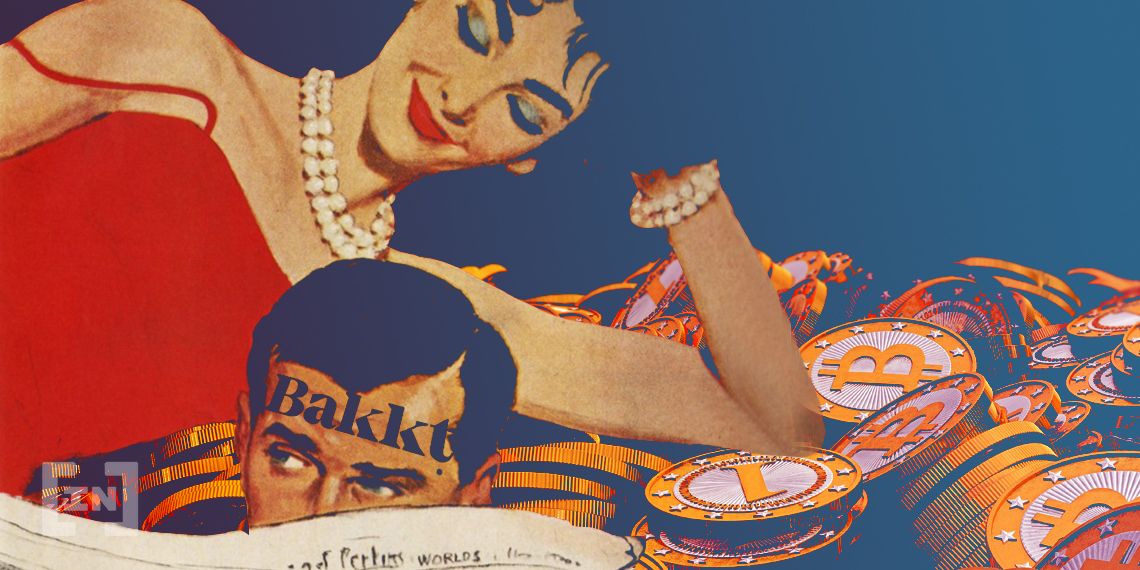 Futures contracts are literally agreements to buy or sell an asset on a future date and for a fixed price…. More, Deribit, and JEX to arrive at these figures.
Daily trading volumes are also indicative of greater interest in the cryptocurrency asset class, with an average of $23.4 billion and a high of $62.5 billion.
As previously mentioned, Bitcoin (BTC), Ethereum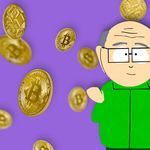 Blockchain is a digital ledger that's used for storing data on several servers across the world in a decentralized, trustless… More (ETH), and EOS (EOS) account for 90 percent of futures contract volumes, with Bitcoin itself taking up 78 percent of the market.
The firm makes note of the risks that investors must face in an uncertain market that has been exacerbated by the COVID-19 pandemic and that the March 13 plunge could have been the result of a lack of liquidity.
Consequently, it advises against trading non-major futures pairs and sticking to those with sufficient liquidity.
As for the most active derivative platforms, Huobi DM and OKEx take the top two spots at $438 billion and $417 billion respectively. They have dethroned BitMEX, which now stands in third place with a volume of $310 billion, while Binance Futures, a relatively recent addition, came in fourth at $222 billion.
Other notable conclusions include expecting the futures trading volume for 2020 to be more than double the spot market as well as the resilience of the cryptocurrency futures market. The latter has shown growth even despite a worldwide trend towards cash in this time of such economic uncertainty.
Bitcoin's safety as a store of value has been a talking point which has seen much contention in recent times, exactly half of those surveyed still believe that BTC remains a safe haven.
The market crash has engendered much discussion about what investment platforms can do to weather extreme market conditions. The general consensus seems to be that risk control, limiting the scale of leverage, and bolstering infrastructure should be key priorities going forward.
A theme of overall improvements being made to the foundation of this market is clear in the report.
Sam Bankman-Fried, Chief Executive Officer (CEO) of FTX, believes that the industry should focus on improving risk control, user interface, fiat currency support, and data quality — a view shared by officials from Deribit, Bitget, and OKEx.
The latter's Chief Strategy Officer (CSO), Kun Xu, believes that the market has yet to establish a unified standard, which will be an important development as the market matures.
Similar to the lack of stock index futures and index ETFs in traditional markets, the reason is that there are too few basic assets with qualities, and the classifcation and tracking ratings of basic assets have not established a unifed standard for the entire market.
However, Greg Dwyer, who heads Business Development at BitMEX, claims there is a tentative return to normalcy:
All asset classes took a riskoff approach, however in the cryptocurrency derivative space we are starting to see open interest pick up again and spreads tighten to pre-crisis levels that indicates confdence is coming back into the wider cryptocurrency markets.
Source: beincrypto.com
Author: Illustrations by A. Gnetova and G. Phan
TradeHerald Becomes The First 100x Leverage Cryptocurrency Exchange with Zero Trading Fees
TALLINN, Estonia, April 28, 2020 /PRNewswire/ — The coronavirus pandemic may be dominating the headlines, but crypto trading is advancing untethered by the crisis. As people around the globe are exploring the bitcoin investment opportunity as an alternative source of income during the lockdown period, crypto trading with leverage is the best way to boost profit.
Currently, there is a surge in the number of countries exploring the options to incorporate cryptocurrency into their mainstream economy. Some of the recent developments are:
China is set to launch its decentralized blockchain platform next week.
South Korea launched the world's first legislation for Cryptocurrencies and crypto exchanges.
India's Supreme Court quashed the RBI ban against cryptocurrency trade and banking services.
Though a lot more legislation has yet to happen, people have already started to reap benefits by trading.
If you are ready to put your trade experience into practice and explore the new growth possibilities, TradeHerald is the right place for you. It is the first 100x leverage Crypto trading platform with zero trading fees.
Currently, there is no other crypto exchange which enables you to take advantage of all trading profits without deducting any trade commissions.
Benefits of TradeHerald Exchange:
Zero trading fees
24×7 trading with zero downtime
Up to 100x leverage on all your trades
Premium Union Bank of Scotland (UBS) custodian Service for stocks
Google Two-factor Authentication Security
100 Crypto Trading Instruments
Accessibility to drag and drop the screens to personalize the trading experience.
Multiple trade order types – Market, Limit, Stop and Stop-Limit9. Multiple API Algorithmic trading (Fix API, Web API, Ouch, itch API)
Our trade system is self-explanatory and easy to use. So, you need not worry about how to perform the trade in them. Register yourself to start trading now.
Leverage your time and trade position exponentially to attain profits.
TradeHerald is planning to come up with more intuitive features and reward-based trade competitions very soon.
Trade Smart. Trade with Leverage. Only on TradeHerald.
This press release was issued through 24-7PressRelease.com. For further information, visit http://www.24-7pressrelease.com.
View original content:http://www.prnewswire.com/news-releases/tradeherald-becomes-the-first-100x-leverage-cryptocurrency-exchange-with-zero-trading-fees-301048130.html
SOURCE TradeHerald
[ Back To TMCnet.com's Homepage ]
Source: www.tmcnet.com
Cryptocurrency – Wikipedia
Various cryptocurrency logos.
The system does not require a central authority, its state is maintained through distributed consensus.
The system keeps an overview of cryptocurrency units and their ownership.
The system defines whether new cryptocurrency units can be created. If new cryptocurrency units can be created, the system defines the circumstances of their origin and how to determine the ownership of these new units.
Ownership of cryptocurrency units can be proved exclusively cryptographically.
The system allows transactions to be performed in which ownership of the cryptographic units is changed. A transaction statement can only be issued by an entity proving the current ownership of these units.
If two different instructions for changing the ownership of the same cryptographic units are simultaneously entered, the system performs at most one of them.
What future awaits cryptocurrencies?
An example paper printable bitcoin wallet consisting of one bitcoin address for receiving and the corresponding private key for spending
2018 crypto crash
Crypto-anarchism
Cryptocurrency bubble
Cryptocurrency exchange
Cryptographic protocol
List of cryptocurrencies
Virtual currency law in the United States
Chayka, Kyle (2 July 2013). "What Comes After Bitcoin?". Pacific Standard. Retrieved 18 January 2014.
Guadamuz, Andres; Marsden, Chris (2015). "Blockchains and Bitcoin: Regulatory responses to cryptocurrencies" (PDF). First Monday. 20 (12). doi:10.5210/fm.v20i12.6198.
Source: en.wikipedia.org
Previous
Next