Crypto Market Cycle: Data Shows Bitcoin On Pace For Post-Halving Bull Run
With Bitcoin's halving arriving next month on May 11, 2020, the expectation across the world of crypto has long been that the valuation of the first-ever cryptocurrency would skyrocket, but last month's catastrophic selloff has some questioning the theory.
However, according to historical data, Bitcoin price is currently on pace with where the crypto asset was before the previous halving, and before the hype bubble began to inflate.
The crypto asset class has suffered through over two full years of brutal downtrend and bear market, eliminating 90% or more from the value of most cryptocurrencies.
From peak to trough, Bitcoin price fell by 84% from its all-time high of $20,000 to the current bottom set at $3,200.
The catalyst for the massive bull run, when you look at Bitcoin price charts, appears to be the asset's halving.
Each halving the block reward miners receive for validating the blockchain network is reduced by 50%. The theory is that the reduced supply entering the market eventually lessens selling pressure from miners, causing an imbalance of supply and demand that causes valuations to skyrocket.
Following the last two halvings, depicted in the above price chart as red dotted vertical lines, Bitcoin price absolutely exploded in value, not stopping until the next major peak is reached, and then cycle restarts anew.
But the latest selloff in the face of the coming recession and the dramatic impact the pandemic has had on the economy, all liquid assets tumbled, including Bitcoin, gold, the stock market, and more.
It caused even the strongest believers in the emerging tech and asset class to consider the possibility that the experiment is over, and fear that these assets could soon be priced at zero in the mad dash to cash out ahead of the coming storm.
However, the latest collapse has actually taken Bitcoin back down to more realistic valuations, putting it perfectly on pace with the previous halving, signaling that the fabled post-halving crypto bull run isn't out of the realm of possibility.
When measuring the distance from the bottom of each cycle, to current levels comparatively with where Bitcoin price is now versus the last bear-transitioning-into-bull market cycle.
From bottom to where Bitcoin price is currently trading, represents a more than 120% gain from the bottom set at $3,200.
During the same timeframe in the last cycle – just one month away from the halving – Bitcoin price was also trading at 120% above where the bottom was set 18 months prior.
What happened after put Bitcoin and crypto on the map as a financial asset. Bitcoin price grew from under $500 to over $5,000 before the public caught on. Later FOMO brought the asset to $20,000.
Now, Bitcoin price is back at the peak point of financial opportunity. If it plays out exactly the same, Bitcoin price would momentarily trade above $300,000 at the next peak.
As exciting as that may sound, it would be unrealistic that Bitcoin price performs as well as it has in past cycles, as each new cycle has provided diminishing returns. Regardless, getting in now is still early enough to reap the benefits of the next crypto bubble, which has yet to even begin.
Photo by Hans Eiskonen on Unsplash
Source: www.newsbtc.com
Author: Tony Spilotro
Iran's president calls for global cooperation against coronavirus
TEHERAN (dpa-AFX) – Iran's President Hassan Ruhani called in a phone call to France's President Emmanuel Macron for an internationally coordinated fight against the corona virus. "Without a joint global cooperation and exchange of our experiences, we cannot master this critical phase," said Ruhani, according to his office on Monday evening.
But Iran needs support because the country has to fight on two fronts at the same time: on the one hand against the Covid 19 pandemic and at the same time against draconian US sanctions. Therefore, Tehran asked his friends to put pressure on the United States to lift sanctions, at least during the Corona crisis, the president emphasized in an interview with Macron.
Iran was hit hard by the Corona virus. According to the Ministry of Health on Monday, there have been more than 3,700 deaths and over 60,000 infected so far, 4,000 of whom are in critical condition. At the same time, the corona crisis has paralyzed 70 percent of the Iranian economy./str/fmb/DP/he
Source: www.finanzen.net
First Halvings, New Steps and 20 Crypto Jokes
The week behind us had many news and quite a few firsts for us. ETH saw a wave of buying, leaving BTC in the dust, while BTC's mining difficulty was set to increase – which indeed it did, and BCH had its first halving, with miners seen changing camps ahead of it. Meanwhile, BSV rallied ahead of its own first halving, while opinions still remain largely divided on how BTC's halving will affect its price. Ray Dalio thrashed cash as store of value, but avoided Bitcoin questions, and cryptos are property and owned by account holders, said the judge in the Cryptopia case.
Let's continue into the regulation land, aka 'reguland'. FSB brought fourth an assessment report on cross-border payments, and BIS said that coronavirus transmission could hasten the push towards CBDCs, while the Bank of Korea is already "one step closer" to launching a pilot for a CBDC, but dismayed blockchain startups are excluded from the country's tax support plan. Japan green-lighted two new legal crypto exchange-specific amendments to existing financial acts, and a lawmaker challenged the government on its crypto tax rate policy. Some of the biggest names in the crypto industry were included in a series of lawsuits, while illegal 'crypto exchange' operator was arrested in the Nth Room investigation. And while Mexican fintech firms have to wait longer for licenses because of the coronavirus, good news came from Italy as the Bitcoin-funded coronavirus medical center became operational.
And with that, let's move on to the jokes. Enjoy!
__________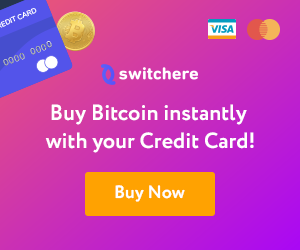 Kill Bitcoin, war folks thought….
China finds out coronavirus can't kill bitcoin pic.twitter.com/AeyX8CpnHj
__
Morning, Bitcoin!
#Bitcoin pic.twitter.com/WCTBSP83dC
__
Morning, Bulls!
Where them bulls at, calling them like…pic.twitter.com/OyZC5BG7Ac
__
It's a very mad world.
__
I mean, it's just such a drastic change.
__
No worries. In our world, things just bounce back.
__
Here's some insider information to help you out.
BREAKING:
I am in possession of inside information shared with me by crypto/VC Twitter that we are heading towards the worst financial crisis in US history.
Re-sharing here as I don't think it's fair that public equity markets don't have access to the same information.
__
And here's a detailed analysis.
Solid analysis! https://t.co/KkISBVrLIS
__
Look what an excellent reason to use crypto.
Can't microwave Bitcoin 🤔 https://t.co/8OMZc5SPYn
__
Here's another. Just don't go wasting it on cigars.
That feel when you make your first $100 trading $crypto. pic.twitter.com/nmXlTyYOZi
__
And a third reason! We're on a roll here, people.
pic.twitter.com/0ZCWObfc5X
__
Remember to shout at your chart, as the majority says it's the crypto way.
When you're in a trade, do you talk to your chart?
__
This guy knows what's right. You can't have it both ways.
__
Correction: can't have it both ways, unless you're (in) crypto.
Corporate normie partner: "so are the Bitcoins up or down tonight?"
Me: "yes".
__
Very much so!
__
And thanks to the up-and-down, you get to reuse memes and be happy all over again about the same thing.
Best part about this price level is we don't have to make new memes pic.twitter.com/eIFQw3zeS4
__
Wait, I know this one. Kick oneself? Cry?
Slap yourself? pic.twitter.com/cF50KF6Gbf
__
Gotta take this seriously, CZ! Even Monika made a huge investment.
__
So very truf!
Truf
__
And lastly, here's our weekend movie recommendation.
Source: cryptonews.com
Author: By Sead Fadilpašić
Previous
Next