Bitcoin Withdrawals of More Than $66M Moved Away From Exchanges
Large withdrawals from exchanges are being recorded today that may offset the potential for a future sell-off.
Tracking the movement of whale wallets can often be used as an indicator for general market sentiment. As of today, there have been some large withdrawals from exchanges.
According to Whale Alert (@whale_alert), two major withdrawals from exchanges were processed today—with potentially more to be expected.
Whale Alert recorded that 5,000 BTC ($36.4M) was withdrawn from Bitfinex to an external wallet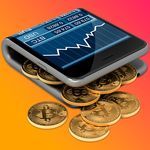 A crypto wallet is a device or app that stores digital assets. Unlike the physical wallet in your back pocket,… More.
🚨 🚨 🚨 5,000 #BTC (36,484,419 USD) transferred from #Bitfinex to unknown wallet
Tx: https://t.co/q9SmrKimeO
— Whale Alert (@whale_alert) April 9, 2020
Around the same time, the bot recorded yet another withdrawal. Some 4,000 BTC ($29M) was transferred from OKEx to an external wallet.
🚨 🚨 4,000 #BTC (29,109,410 USD) transferred from #OKEx to unknown wallet
Tx: https://t.co/dbCavzlI4r
— Whale Alert (@whale_alert) April 9, 2020
Although we cannot draw conclusions on these withdrawals alone, it may be an indication that whales are deciding to HODL amid this unique economic situation. This bodes well for the short-term future of the cryptocurrency market.
However, the main metric traders are watching now is not the cryptocurrency market but more general macroeconomic trends. With spiking jobless claims in the United States and low consumer confidence, there are concerns that any post-coronavirus recovery will be sluggish. It's currently unclear how this will impact cryptocurrency markets.
The Fed has been keen on propping up financial markets, but there is uncertainty over whether this strategy will be effective. As the Fed has maintained, there is "unlimited cash" readily available. However, with interest rates close to 0% already, the Fed is running out of tools to remedy any future crisis.
The jury is still out on what to expect, but the fact that whales are moving their funds off of exchanges may indicate that there is some confidence for the cryptocurrency market to weather this storm.
Source: beincrypto.com
Author: Illustrations by A. Gnetova and G. Phan
Best cryptocurrency exchange – Buy and sell Bitcoin, Ethereum
The proliferation of Coronavirus, the announcement of quarantine and the imposition of restrictions on movement in most countries have caused tremendous sales increase on Amazon. As a result, the value of Amazon shares (AMZN) rose in early April by 8.44%. Although at the time of writing, stocks fell 0.49%, the recorded growth rate is the highest point for the first quarter of 2020. Amazon's (AMZN) stocks price is $2,032.99 today. Analysts note that AMZN stocks are well established in this position, there is a high probability that they will reach a new historic maximum. Despite the relevance of the online
The global economy and financial markets have been hit hard by the spread of Coronavirus and restrictive measures taken at the government level. Large central banks have implemented a package of financial initiatives aimed at stimulating the economy to delay default. Despite the "Black Thursday" on March 12 and the record bitcoin collapse, the flagship cryptocurrency was able to recover and move in the direction of an uptrend. Crypto trading volumes increase by 61% in the first quarter of 2020 compared to the same period in 2019. Bitcoin has established itself favorably against the background of the gold and stock
Analyzing the market behavior of Bitcoin over the past few months, some crypto experts are optimistic about the future of the flagship cryptocurrency. Against the backdrop of a bearish swing, Bitcoin was able to demonstrate its ability to quickly rehabilitate its positions. Thanks to this, Bitcoin can become one of the best and most profitable assets in 2020. The relative strength of Bitcoin compared to other assets can play in favor of the cryptocurrency market. Some analysts believe that a multi-year bear market can become the foundation for a new colossal take-off for the flagship cryptocurrency. The presence of a
The crypto community was seriously excited by the news that Ripple transferred about 64 million XRP to the account of its ex-technical director. This large-scale transaction became known thanks to Keith Alert. Is this action likely to provoke a collapse in the cost of XRP shortly? Ripple Withdrew About 64 Million XRP to McCaleb's Account Whale Alert reported insider news that Ripple made a transfer of 63,704,590 XRPs to the personal wallet of former technical director Jed McCaleb. This transaction is valued at more than $12 million. Whale Alert noted that this tranche is not a single transaction between these
In the cryptocurrency market, for the past few days, bullish impulses have been steadily held. Among the altcoins, Ethereum significantly advanced. Over the past day, the price of this token has increased by 20%. Bitcoin also went into the growth phase: its value increased by 10%. The upward movement positively affected the market behavior of other cryptocurrencies. In particular, this has become a driver for many tokens that have already managed to overcome the upper level of resistance. trading volume in the cryptocurrency market is now estimated at $200 billion. As of today, the price of Ethereum is $160; XRP
Valarhash, the Chinese mining operator Bitcoin, suspends the flagship cryptocurrency mining. This became known from local media. One of the reasons for this decision was the uncertainty and precarious market position of Bitcoin due to the spread of the pandemic and the recent crushing failure in March. Earlier, the largest player in the crypto industry showed extremely high rates. Valarhash manages two pools, Bytepool and 1THash, which at the end of 2019 accounted for more than 9% of all network capacities. Sikuhan became the epicenter of the active development of mining, not only in China but throughout the world. According
What is digitalization? Digitalization has innovated each and every aspect of today's world. The age of technology makes everything possible. Everything is one click and tap away thanks to the endless possibilities and opportunities technology has provided. Technological advancements have made everything accessible from every part of the world. Thanks to the internet, Blockchain was introduced. The innovation in the business world let to the use of cryptocurrency globally. Cryptocurrency and Bitcoin? Cryptocurrency is digital money. Digital cash and wallets are counted as cryptocurrency. It is used as a payment method in many parts of the world. Cryptocurrency is another
Those who are actively interested in Bitcoin have probably heard about the mysterious cryptanalyst by the alias PlanB. He has established himself well within the crypto community and influences the formation of certain moods among traders and investors. Earlier, he shocked the crypto community with the presentation of a market model, according to which the price of Bitcoin will reach $100,000 shortly. This study then came under a wave of criticism and intense skepticism, but now many analysts have concluded that this model has a healthy grain inside. What is the key idea behind the PlanB model? In 2019, a
The recent collapse in the cryptocurrency market has affected virtually all digital currencies. Those assets that started well in January 2020 felt a fluctuation in the exchange rate in February and March. As a result, many altcoins have reached record lows and are now in a precarious position, in particular Steem. Nevertheless, the upward dynamics, supported by bullish impulses, show such altcoins as Stellar and Nano. Stellar 2020 began for Stellar positively: an upward trend prevailed in January. But on March 12, there was a sharp collapse of 47%. Practical for a month, this cryptocurrency restored a little more than
Source: www.binaryx.com
Previous
Next