Bitcoin: This Financial Trend "Could Not Be More Bullish" for BTC
After March's 50% crash, there are many reasons to be bearish on Bitcoin. As seen by the recent decrease in the crypto market's liquidity and some traders publicly throwing in the towel, the crash forced many to abandon the space.
But, according to a prominent macro investor, a trend is transpiring that "could not be more bullish for Bitcoin."
According to Dan Tapiero — the founder of DTAP Capital and Gold Bullion International and a Bitcoin bull — the recent price action in the investment-grade corporate bond market has been "truly incredible, maybe even once in a lifetime."
He looked to the below chart, which shows that an index of corporate bonds has almost reached all-time highs after a severe 20% correction, which is a result of the Federal Reserve buying bonds to the tune of dozens of billions of dollars a week to stabilize the economy.
What's crazy is that this trend is far from over, with the U.S. monetary authority promising to purchase an unlimited amount of bonds in the future to prevent the collapse of corporations.
Truly Incredible maybe even once in a lifetime.
Investment grade corporate bond index back to near ALL TIME highs. Fed buying junk bonds too. Risk of bankruptcies reduced even with 20m unemployed. Unprecedented "Unlimited" liquidity could not be more bullish for gold and btc. pic.twitter.com/F5X6A2rf2r
— Dan Tapiero (@DTAPCAP) April 10, 2020
This, Tapiero claimed, could "not be more bullish for gold and Bitcoin," presumably referencing the fact that with these monetary decisions, the chance of outsized inflation rises rapidly.
Indeed, the consensus amongst many prominent investors and industry executives is that the actions by the Federal Reserve and government to pump liquidity into the economy will only boost Bitcoin.
Per previous reports from NewsBTC, in the April edition of the newsletter "Crypto Trader Digest" BitMEX CEO Arthur Hayes wrote that while Bitcoin has the potential to retest $3,000 yet again if global markets roll over, his year-end price target "remains $20,000."
As to why he thinks this is the case, he cited that the monetary and fiscal solutions that governments and central banks are enlisting to stave off a recession:
"Everyone knows the shift is upon us, that is why central bankers and politicians will throw all of their tools at this problem. And I will reiterate, that is inflationary because more fiat money will chase a flat to declining supply of real goods and labour. There are only two things to own during the transition to whatever the new system is and that is gold and bitcoin."
This thought process is extremely similar to that of Dan Morehead of Pantera.
Morehead explained that the increase in the quantity of paper money will by simple supply-demand dynamics will cause "things that have fixed quantities [to settle] above where they would settle absent an increase in the amount of money." Morehead also claimed that a $20,000+ Bitcoin price will arrive very soon.
Photo by Austin Schmid on Unsplash
Source: www.newsbtc.com
Author: Nick Chong
Bitcoin Price Sentiments Traces Back to 2019 Levels before Bull Run to $14,000
Has or Hasn't Bitcoin [BTC] answered the Safe-Haven Call?
Last year, Bitcoin [BTC] price rose from $4200 to $14,000 beginning the correlation with gold, in the face of the US-China Trade War. Currently, it stands a bigger confluence level that last year with the COVID-19 crisis.
Moreover, in April the sentiments of the traders were similar to it is now. Here's a fractal which explains it:
The break-out in early April 2019 seemed to mark the beginning of the bull-run.
Previously, Bitcoin accumulated for nearly 16 weeks in the bottom range before the break-out above $4,800-$5,000 began a bull trend above up to $8,800. Currently, it seems to be recovering from a V-shaped bottom in less than 2 weeks.
Moreover, another notable bullish fractal on Bitcoin compared this break-out with the second phase of the run from $8,500-$14,000.
Either way, the markets were driven predominantly over futures traders' bearish sentiments. In hindsight, the buying during the PlusToken scam was also a prominent reason for the bull run.
Nevertheless, the tension between the US and China had a significant role in building the safe-haven argument for Bitcoin, which supported the fundamentals around the bull-run.
Furthermore, a series of short-squeeze pushed the markets to yearly highs as whales fed on the liquidity provided by bears.
The correlation with the stock markets presents a similar fear as last year, in terms of Bitcoin still being a risk-asset and not maturing to a safe-haven just yet. Cantering Clark (alias), a prominent crypto-trader echoed with BitMEX CEO, Arthur Hayes' analysis how the correlation could drive Bitcoin down with it to $3000. He notes in a series of tweet,
Anyone who thinks that Bitcoin is just going to do an about-face after showing its hand in a time of crisis is still at the whim of too many cognitive biases to name. The dollar is going to suck up liquidity, Gold as well.
The maximum correlation with gold achieved with the price of gold was around 0.25. The levels with the S&P 500 index currently is around 0.5. Moreover, in the past as well during the bear market of 2018, there was a strong correlation of around 0.3 with the stock market.
The Fed and Government believe that the economy will be ready to jump soon and we're likely to expect to a surge ahead. The retracement of the stock market above the $2793 marks an important level for the beginning of revival towards the highs again. However, the high debt of the Governments along with a recessionary economic background projects adverse trends ahead.
Will Bitcoin rise as a safe haven yet again? Please share your views with us.
Summary
Article Name
Bitcoin Price Sentiments Traces Back to 2019 Levels before Bull Run to $14,000
Description
Last year, Bitcoin [BTC] price rose from $4200 to $14,000 beginning the correlation with gold, in the face of the US-China Trade War. Currently, it stands a bigger confluence level that last year with the COVID-19 crisis.
Author
Publisher Name
Publisher Logo
Nivesh from Engineering Background is a full-time Crypto Analyst at Coingape. He is an atheist who believes in love and cultural diversity. He believes that Cryptocurrency is a necessity to deter corruption. He holds small amounts of cryptocurrencies. Faith and fear are two sides of the same coin. Follow him on Twitter at @nivishoes or mail him at nivesh(at)coingape.com
Source: coingape.com
Number of Bitcoin Whales Hits 2 Year High as Accumulation Accelerates
The number of Bitcoin (BTC) whales with at least BTC 1,000 (USD 6.9 million) in their wallets has reached its highest point in more than 2 years, or almost 1,850 entities, according to a new research.
Also, the number of whales active in the market during an "accumulation phase" has not been this high since the end of 2015, crypto market researcher Glassnode said in its weekly report. In fact, according to them, the number of these large players actually increased ahead of the market crash in mid-March, and "accelerated during and after the crash."
In addition, the report also noted that the rise in the number of whales becomes particularly interesting when compared to the last Bitcoin mining reward halving event in July 2016, which was pretty much the exact point where the number of whales again started to decrease.
In other words, according to the report, the largest BTC holders have previously accumulated coins ahead of a halving, and sold coins after the halving has taken place.
Based on the current growth in the number of whales, Glassnode's report concluded that "whales remain confident that now is a good time to be accumulating BTC," and that they believe we still have "further room for growth" ahead.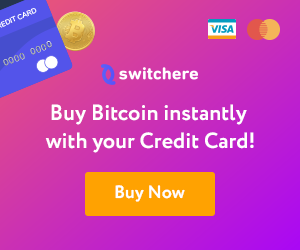 As reported earlier, it appears that whales are also active in ethereum (ETH), the second most valuable cryptoasset. According to crypto research firm Santiment, the 100 largest ethereum holders are once again accumulating more ETH tokens relative to the total ETH supply, suggesting that the asset is "undervalued" and "a great mid to long-term hold play."
Source: cryptonews.com
Author: By Fredrik Vold
More Profit-Taking? Bitcoin Price Sags 7% Ahead of Easter Weekend
Major cryptocurrency markets fell 7 percent over the past 24 hours, with bitcoin (BTC) retreating below $7,000.
While traditional stocks saw modest gains during early trading hours Friday, the crypto market shed more than $13 billion over the past 24 hours, according to Nomics. Most large-cap cryptos fell more than 8 percent in that time period, with BTC's 6.8 percent dip being the only exception.
The sell-off appears to have begun early UTC Friday.
Still, Nuelle called bitcoin's recovery from mid-March lows of roughly $4,100 "pretty impressive."
Bitcoin cash (BCH) and bitcoin SV (BSV) lost the greatest portion of their value among the top 25 cryptos, falling 11 percent and 13.5 percent, respectively. However, both coins saw their respective halvings occur this week, which may have contributed to the price decline.
In contrast to the crypto markets, traditional stock markets capped largely positive weeks. Both the S&P 500 and the Dow Jones Industrial Index saw major gains in the last four days of trading (markets were closed Friday for the Easter holiday), despite the economic hit caused by record job losses.
The U.S. saw 10 percent of its workforce laid off over a three-week period as a result of the ongoing COVID-19 outbreak. Jobless claims grew 6.6 million on Thursday, for a total of 16 million, according to CNBC.
Economies worldwide are bracing for an economic shock due to the pandemic. Germany and France are already seeing their economies slide into a recession, the New York Times reported Thursday.
Zack Seward contributed reporting.
Source: www.coindesk.com
Author: Nikhilesh De
Previous
Next