Bitcoin News Roundup for June 30, 2020 |
Bitcoin's recent price action has done little to offer investors with insight into the cryptocurrency's current trend, as it has been stuck between $9,000 and $10,000 for an extended period.
There are a few crucial price regions within this trading range that could hold massive sway over the cryptocurrency's near-term trend, and one analyst believes that the first level to watch exists just above BTC's current price.
He notes that a break above $9,260 could be all that is needed to boost the benchmark digital asset up towards $9,500. He does contend that the trend favors sellers as long as BTC is below $9,700.
It is important to note that BTC is in the process of forming a coveted "bull cross" between its 8-day and 34-day EMAs. This could provide it with some momentum in the days and weeks ahead.
At the time of writing, Bitcoin is trading up over 1% at its current price of $9,240. This marks a notable climb from daily lows of $9,100, and it does appear that buyers are trying to generate some upwards momentum.
The crypto is now pushing up against some resistance. One analyst is noting that $9,260 is a key short-term level to watch; as a firm break above it could catalyze significant upside.
The analyst also contends that the crypto remains in bear territory as long as it trades below $9,700.
"BTC: If price can close above $9260 here I think it pushes as high as $9500s. And then back down at least for short term. Wouldn't complain if Bitcoin just shot straight up here, but the trend is still down until over $9700s," he said.
Image Courtesy of Josh Rager. Chart via TradingView.
If it does navigate back into the upper-$9,000 region, another rejection here will just further elucidate the weakness that has plagued buyers over the past several weeks, potentially causing it to see even further downside.
One factor that could help boost Bitcoin higher in the coming hours is the potential formation of a coveted bull cross between its 8-day and 34-day moving averages.
Depending on which EMAs are crossing, these technical patterns vary in their significance. Bull crosses between these moving averages are fairly common, as the last one occurred on June 22nd.
Another respected pseudonymous trader spoke about this in a tweet, saying:
"Bitcoin: 4 hour update – After re-test, now flirting with 8/34 EMA bull cross. Last cross (on June 22nd)"
Image Courtesy of Big Cheds. Chart via TradingView.
This could, however, be enough to push Bitcoin over its near-term resistance, thus catalyzing some short-term momentum.
Source: https://www.newsbtc.com/2020/07/01/bitcoin-flirts-with-posting-bull-cross/?utm_source=rss&utm_medium=rss&utm_campaign=bitcoin-flirts-with-posting-bull-cross
Source: zephyrnet.com
Author: Published 1 day ago on June 30, 2020
Investors Turn Bullish as Bitcoin Exchange Reserves Drop to 1-Year Low
According to data from glassnode, Bitcoin reserves on cryptocurrency exchanges fell to a 12-month low. This coincides with a reported mass outflow of BTC from Coinbase.
On June 6, various media outlets reported that Coinbase may sell its blockchain intelligence arm Coinbase Analytics to the Internal Revenue Service (IRS) and the Drug Enforcement Agency (DEA). Following the reports, there was a surge in BTC outflow from the exchange.
Like any other regulated exchange, Coinbase holds a trove of user data due to its compliance with strict know your customer (KYC) policies in the U.S. The reported surge in BTC outflow suggests investors are worried the deal may lead their user data to be in jeopardy.
However, Coinbase reportedly said that Coinbase Analytics does not hold any user data from the exchange and merely operates using publicly available user data.
Most blockchain analytics companies monitor addresses involved with fraudulent or criminal activities such as security breaches and hacking attacks to track the flow of illicit funds.
On-chain data can be critical in preventing proceeds from illegal operations from being laundered on exchanges. Companies like Chainalysis and Cyphertrace use public blockchain data to actively observe the movement of suspicious transactions of cryptocurrencies like Bitcoin.
The explanation provided by Coinbase did not stop BTC from leaving the exchange's wallets and according to Whale Alert, several multi-million dollar transactions were documented moving from Coinbase wallets to unknown wallets.
Since March 2020, the outflow of Bitcoin from cryptocurrency exchanges consistently increased and this shows investors are less likely to sell their holdings in the short-term.
Researchers at Glassnode said:
"Balance on Exchanges just reached a 1-year low of 2,310,466.600 BTC. Previous 1-year low of 2,313,098.855 BTC was observed on 03 June 2020."
$BTC Balance on Exchanges. Source: Glassnode
Some analysts believe that the rise in withdrawals from cryptocurrency exchanges is a highly optimistic metric for the medium to long-term price trend of BTC.
Typically, exchange reserves drop when Bitcoin enters an accumulation phase. For example, in early 2019 BTC price was hovering around $4,000. As it started to gradually climb upwards to reach $14,000 the balance of Bitcoin on exchanges dropped substantially.
Eventually buying demand is expected to overtake selling pressure due to investors continuing to move their funds off exchange and the daily sell-off from Bitcoin miners being absorbed.
If the balance of Bitcoin on exchange does not increase in the near future, it will raise the probability of BTC entering a proper accumulation phase that may set it up for a multi-year bull market.
A confluence of declining Bitcoin reserves of Bitcoin, dropping sales of BTC by miners, and growing institutional adoption may catalyze the next uptrend of the cryptocurrency market.
Source: bitcoinrecent.com
by admin
Bamboozled: Gavin Andresen Says He Could Have Been Fooled by Craig Wright, BSV Supporters Speak Out | Bitcoin News
This week a number of Kleiman v. Wright lawsuit depositions have recently published and are now available for public viewing. One specific deposition with the former Bitcoin Core lead maintainer, Gavin Andresen, casts doubt on the claim that Wright is Satoshi Nakamoto. Moreover, the Bitcoinsv supporter Daniel Krawisz has been speaking out about Wright and mentions there is "plagiarism in several of Craig Wright's works."
For well over five years now, Craig Steven Wright, has publicly claimed that he invented Bitcoin and that he is Satoshi Nakamoto. This claim has pushed Wright to court because the family of the now-deceased Dave Kleiman thinks that Wright's multi-year business relationship with Dave means that they both created Bitcoin. The ostensible story has been debunked so much that the greater crypto community does not believe in any of Wright's tales.
This week, a number of depositions have been published and one interesting one stems from the former Bitcoin Core lead maintainer Gavin Andresen. In May 2016, Andresen abruptly came out and told the public he believed Wright was Satoshi. However, not too long after that, he explained that he may have been confused. The same day Andresen said he believed Wright was Satoshi, Bitcoin Core developers removed Andresen's Github commit privileges to the Bitcoin codebase. No one's really discussed the matter with Andresen until now at least publicly.
When asked about that particular moment in time, Andresen said he could have been fooled. "There are places in the private proving session where I could have been fooled, where somebody could have switched out the software that was being used or, perhaps, the laptop that was delivered was not a brand-new laptop, and it had been tampered with in some way. I was also jet-lagged," Andresen said in the deposition.
He added:
I was not in the headspace of this is going to prove to the world that Craig Wright is Satoshi Nakamoto. I was in the headspace of, you know, this will prove to me beyond a reasonable doubt that Craig Wright is Satoshi Nakamoto. And my doubts arise because the proof that was presented to me is very different from the pseudo proof that was later presented to the world.
The entire deposition is very long and it discusses a variety of different meetings. Overall when he was asked about Wright's Satoshi story, Andresen said he had "doubts." "I have many, many doubts in my head about what parts of — What things Craig told me are true and what are not true," Andresen stated further. The Andresen deposition may be changing the minds of many hardcore followers. Despite the fact that a good number of BSV supporters adore Wright and follow his every move, there are a number of individuals who have denounced him and want to focus on just BSV.
One person who has been vocal about Craig Wright lately is the well known Bitcoin advocate Daniel Krawisz. Krawisz supports Bitcoinsv (BSV) and in the past, he favored Craig Wright. However, more recently Krawisz has been speaking out against Wright and his story. On June 28, Krawisz tweeted:
What future awaits cryptocurrencies?
There's plagiarism in several of Craig Wright's works. It's easy to see if you look. Example. It would be a lot better if people stopped treating him like a hero and just made bitcoin successful on their own.
There have been many responses to Krawisz's tweets about Craig Wright and even a response tweet from the billionaire gambling mogul Calvin Ayre. Many people thanked Krawisz for being honest, even though they said they didn't like BSV. Others explained that the only reason why BSV exists is because of Craig Wright. "BSV exists because of Craig Wright, even the claim in its name. You got bamboozled," one person wrote to Krawisz.
What do you think about the Gavin Andresen deposition and Daniel Krawisz's recent change of opinion? Let us know what you think about this story in the comments below.
BCH, Bitcoin, bitcoin cash, bitcoinsv, BSV, BTC, Court, Craig Wright, Developers, Gavin Andresen, Gavin Andresen Deposition, Kleiman v. Wright, Satoshi, Satoshi Nakamoto
Disclaimer: This article is for informational purposes only. It is not a direct offer or solicitation of an offer to buy or sell, or a recommendation or endorsement of any products, services, or companies. Bitcoin.com does not provide investment, tax, legal, or accounting advice. Neither the company nor the author is responsible, directly or indirectly, for any damage or loss caused or alleged to be caused by or in connection with the use of or reliance on any content, goods or services mentioned in this article.
Read disclaimer
Source: www.americancryptoassociation.com
Cryptocurrency News Roundup for June 30, 2020
Even Ether (ETH), the second-largest crypto by market cap, has remained low-key just above support at $220. The low volatility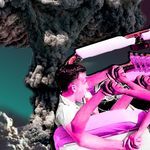 We can describe volatility as how much the value of an asset changes over a given time. A volatility index… More has expectedly raised some speculation on whether it is consolidating before a bounce towards $250.
Continue reading for more on these and other big stories from the day.
The Bitcoin price has been falling alongside a descending resistance line since June 24. During this time, it created a minor support area at $9,050. After bouncing at this area yesterday, the price broke out from the resistance line and reached a high of $9,238, but has been declining ever since.
As long as the price is trading above the aforementioned $9,050 minor support area, BTC should move up towards the range highs.
The Bitcoin price has broken out from a short-term descending resistance line.
There is minor support at $9,050.
The daily bias appears bearish.
Read the Full Analysis
TikTok, the Chinese-origin online video sharing platform, is no stranger to controversies relating to privacy. For example, just yesterday, the Indian government banned TikTok, along with 58 other Chinese apps citing privacy and security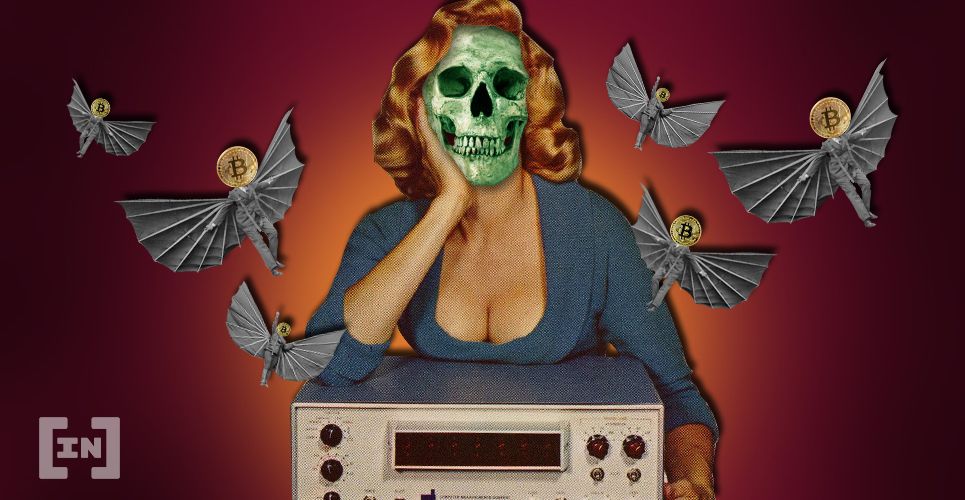 Once you've bought or received bitcoins; you now need to keep them as safe as possible. This guide will provide… More concerns.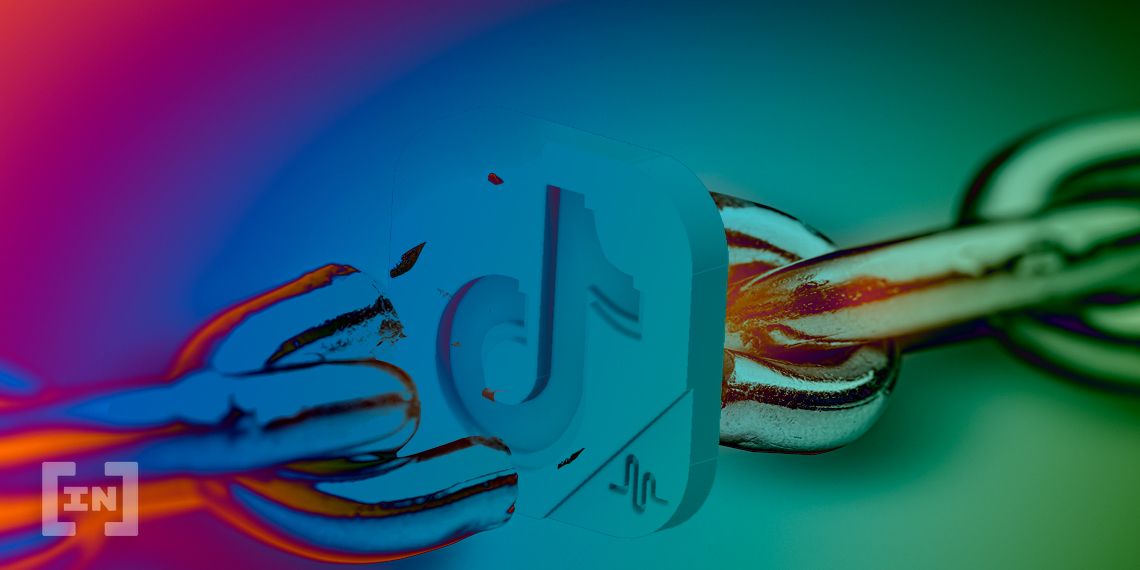 Even before that, back in Feb 2020, Reddit CEO Steve Huffman called TikTok "fundamentally parasitic." BeInCrypto's Rick D. delves deep into the major security nightmare that TikTok presents on multiple fronts.
It's worth a read if you or anyone in your family/friend circle, for that matter, has been using TikTok. The report also sheds light on how decentralization may be a legitimate solution to these reoccurring security breaches.
Read the Full Report
Ever since its launch back in May 2019, the MATIC price has been following a long-term rising support line. As of today, the price moved slightly above that line. Technical indicators are signaling bullish price action, however, the price is still facing considerable resistance at 300 satoshis. Vigilant long traders will need to keep that in mind.
As for LOOM, the price is trading slightly above the 50-day MA, which has been a remarkably good predictor of the trend so far. The RSI is at 50, so it's unclear yet whether the trend is bullish or bearish.
Read the Full Analysis
Messari researcher, Ryan Watkins [@RyanWatkins_] dives deep into DeFi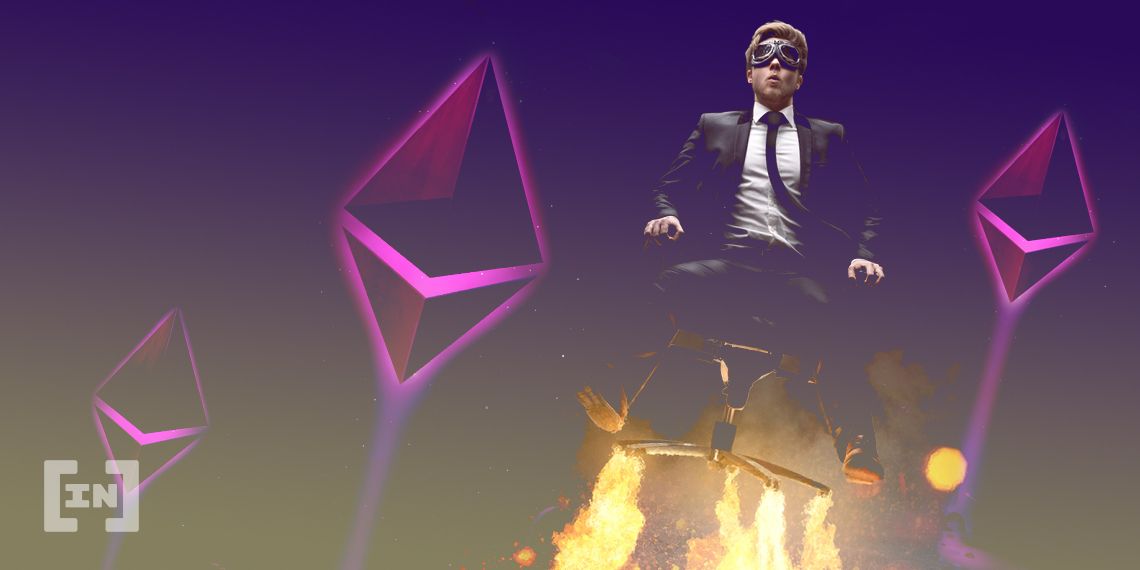 Decentralized Finance (DeFi) is a term that is being used to describe the world of financial services that are increasingly… More token valuations. In a lengthy thread, the industry expert explains that DeFi tokens produce income through a value extraction mechanism at the protocol level.
Watkins mentions that traditional valuation methods can be used to frame discussions about the worth of these tokens. The three most common methods are Discounted Cash Flow (DCF), Comparable Company Analysis (Comps), and Precedent Transactions (Precedents).
In what looks like a rare instance of a coordinated clampdown, YouTube, Reddit, and Twitch have almost simultaneously banned a number of high-profile accounts, citing content guideline violations.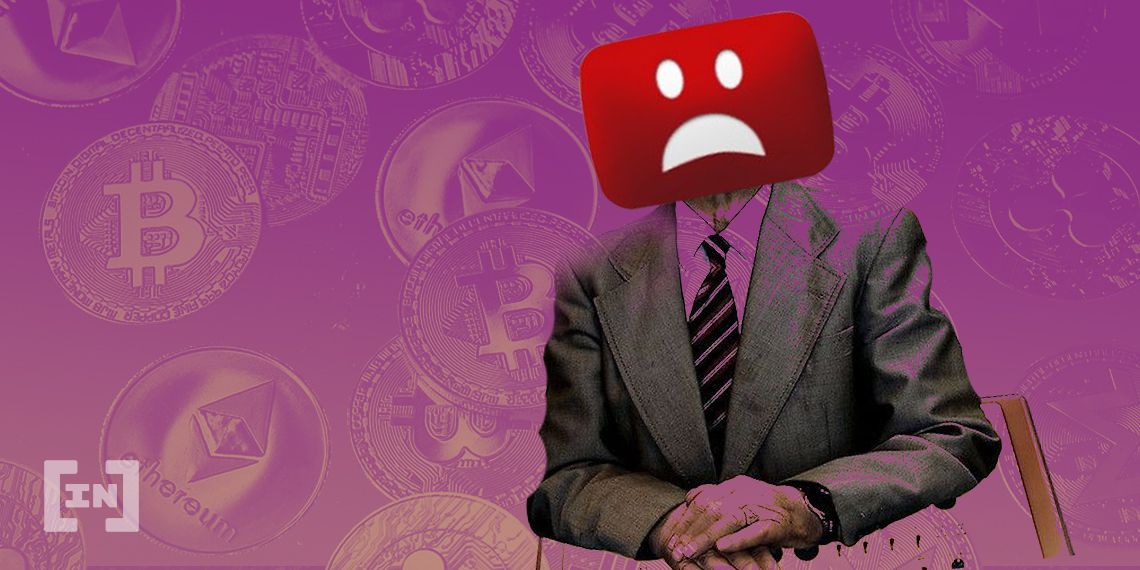 The banned accounts include the likes of r/thedonald, a leading subreddit for Donald Trump supporters; a similar channel on Amazon-owned Twitch; and the controversial YouTube account of FreeDomainRadio host Stefan Molyneux. All bans took place within an hour.
The hourly chart reveals that the Ethereum price has been following a descending resistance line since June 24. A suspected bounce will not take place unless the price breaks out above this line and the 200-hour MA.
The closest resistance area is found between $232 – $236, the 0.5 – 0.618 Fib levels, which previously acted as resistance. Therefore, this should be the reversal level at which Ethereum declines.
Read the Full Analysis
As long as the ATOM price is trading above the support area around 2,600 satoshis, it should continue moving upwards, with a long-term target at the top of the descending resistance line around 6500 satoshis.
IOTA is expected to break out from its current descending resistance line and move towards 2450 – 2500 satoshis, the 0.5 – 0.618 Fib levels of the decline, as well as the 200-day MA.
Read the Full Analysis
Source: beincrypto.com
Author: Illustrations by A. Gnetova and G. Phan
Previous
Next