Bitcoin Dips After Halving, but the Publicity Is Helping
A technical change in Bitcoin has brought new attention to the cryptocurrency, but the price bump that came ahead of the adjustment doesn't seem to have held.
The so-called halving, which took place on Monday, reduced the number of Bitcoins released every 10 minutes to 6.25 from 12.5.
A JPMorgan spokesman didn't comment on the clients named in the report, but said "we are supportive of cryptocurrencies as long as they are properly controlled and regulated."
"The bitcoin halving has come and gone and, as expected, the publicity of the event has given the price a bump," wrote analyst Craig Erlam at currency broker OANDA. "The question is whether that can be sustained."
Theoretically, the reduction in supply would make Bitcoin more scarce and thus boost the price. One of Bitcoin's most important attributes is that there will only be 21 million made. More than 18 million of those Bitcoins have already been created, and a substantial portion of them have already been lost because the codes to access them have been forgotten or misplaced. Bitcoin bulls point out that governments around the world are devaluing their own currencies to spur the economy amid the Covid-19 pandemic, which could eventually lead to inflation.
Still, it isn't clear why the halving itself would change the price. This event is programmed into Bitcoin's design so traders could have anticipated it for years.
If anything, the halving confirms that there is a finite supply of Bitcoin, an attribute not shared by fiat money or even gold—whose supply grows slowly every year. Bitcoin, however, can "fork" into new kinds of coins, and there is some debate over whether such forks are similar to supply increases.
Write to Avi Salzman at avi.salzman@barrons.com
Source: www.barrons.com
Author: Avi Salzman
Bitcoin Plunges as Halving FOMO Comes to End; What's Next for Crypto?
The bitcoin price fell by up to 19.33 percent days after it established a halving-led high above $10,000.
On the day of the third supply rate cut, traders maintained their selling bias, leading price down to $8,185.
With halving narrative behind, bitcoin lands in an unpredictable trading zone, with a market bias towards bears.
Bitcoin's upside rally ran out of fuel days before its most anticipated technical upgrade that halved its daily supply rate.
The benchmark cryptocurrency fell by up to 19.33 percent from its local top of $10,100 over the weekend. It continued its plunge on Monday, the day of the third "halving," falling by as much as 6.23 percent to $8,185, signifying traders' short-term selling bias to extract profits from two months of bitcoin's relentless upside moves.
Richard Rosenblum, the co-founder of crypto market maker GSR Markets, told Bloomberg that he expects the bitcoin market to witness soaring volatility in May. He cited a string of catalysts that could make the market highly unpredictable, which include the novel coronavirus pandemic and stimulus packages.
"The record open interest for futures and options at multiple exchanges adds to this," Mr. Rosenblum added. "The market is in a state of information and position overload, exacerbating the potential for volatile moves."
The latest declines have not deterred Bitcoin from maintaining a positive bias. The cryptocurrency is up by more than 20 percent on a year-to-date timeframe, with its rally driven by a set of bullish catalysts. They include halving and central banks' stimulus measures.
With halving now in rearview, traders are left with only one bullish narrative: inflation. The U.S. Federal Reserve has upped its money printing policies to help the country's economy survive a lockdown-induced recession. The capital injection of $3 trillion has inflated the prices of every affected market, including the S&P 500, Gold, and even Bitcoin.
But the prospects of a global market rally seems far-fetched, according to many leading analysts. Doug Ramsey, the chief investment officer of the Leuthold Group, this week predicted that the U.S. benchmark S&P 500 could undergo a 32 percent crash because of poor corporate earnings of lower-cap firms and a dismal jobs data.
Bitcoin, which has tailed the S&P 500 amidst the coronavirus pandemic, risks a similar downturn. Halving has helped the cryptocurrency hitting a fresh local top over $10,000. But a fall in the S&P 500 could lead investors to cash their bitcoin profits to cover their portfolio losses.
Meanwhile, bitcoin's technical narrative is also pointing to a deeper downside correction ahead.
The cryptocurrency latest tested its long-term Descending Trendline resistance for the eight-time since 2017. And it once again failed to maintain it as support, indicating traders' inability to establish a breakout bias above the level. That has increased the possibility of an extended bearish move.
For now, bitcoin is holding support at its 200-daily moving average, with a sight towards $7,400-7,500 range for a bounce-back.
Meanwhile, breaking the Ascending Trendline could land Bitcoin near $10,500 – another tough resistance.
Source: bitcoinist.com
First Bitcoin's Post-Halving Day Brings Surprising Results (UPDATED)
As the Bitcoin (BTC) network is adjusting after its third mining reward halving, first signs of the falling hashrate are starting to appear as first more than 100 post-halving blocks have been mined. Some of the industry players are surprised by better than estimated results. (Updated at 18:06 UTC: updates throughout the entire text.)
While there is no specific data point on how much hashrate has dropped just yet, Johnson Xu, the Chief Analyst at token data and rating agency TokenInsight, estimates it's around 15%. Bitinfocharts.com now shows that hashrate dropped by 12% in the past 24 hours (17:42 UTC) and this number keeps growing. Meanwhile, some of the industry players point at larger drops, stressing that it's still less than estimated.
"It seems that the total network hashrate has not dropped as much as many people were anticipating," Daniel Frumkin, Analyst at Braiins, the company behind Slush Pool and the Stratum V2 protocol for pooled mining, told Cryptonews.com. According to him, this is likely due to the fact that there was a significant BTC price drop in March which already squeezed many inefficient miners out.
"That said, the drop was still quite large — probably between 15%-20%," Frumkin said, adding that the total hashrate of their pool dropped by about 12% since the halving occurred.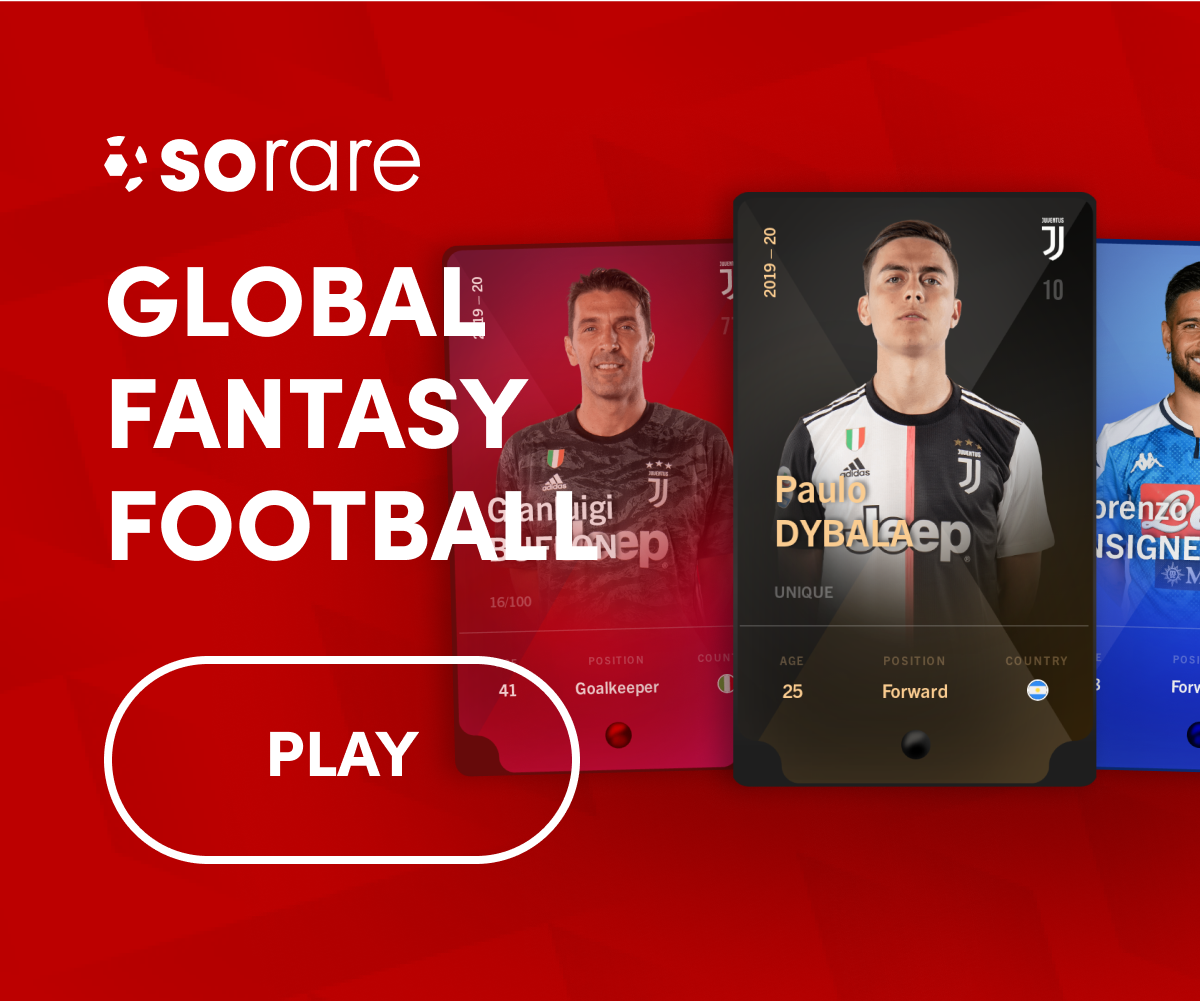 As a reminder, Bitcoin Cash (BCH) hashrate, in two days after its first halving in April, dropped by 66% and remained at the similar level until the Bitcoin halving on May 11. Today, Bitinfocharts.com shows that BCH hashrate is up by 134% in the past 24 hours.
Meanwhile, Alysa Xu, Chief Strategy Officer (CSO) of major crypto exchange OKEx, said that after the Bitcoin halving yesterday, the computing power of OKEx Pool has dropped by about 13%, which is more than they expected.
What cryptocurrency will become the main one in a year?
"We previously estimated that the core T2T [mining machine] is a margin for other machines, that those machines perform worse than it should be shut down. But yesterday BTC price did not rise much, and some of our customers' machines were temporarily shut down," she told Cryptonews.com.
The CSO added that, as it takes time to shut down mining machines, we can expect to see more noticeable changes on Wednesday. However, according to Xu, after the price of electricity falls during the flood season in China and if mining difficulty and BTC price remain at the same level, machines such as the Innosilicon T2T, Antminer T15, and other better-performing machines should be on again.
Also, crypto market researcher Glassnode said today that Bitcoin hashrate is now largely unaffected by the halving as the hashrate dropped slightly before recovering to its previous trajectory.
"While some people have predicted that the halving will render mining unprofitable for many miners, causing mass capitulation, this effect appears to have been mitigated by global economic circumstances which make mining cheaper, such as extremely low energy prices and the devaluation of currencies in which miner overhead is denominated, for example in countries such as Russia," they said, adding that, along with Bitcoin's strong fundamentals, this suggests "a stable, if not bullish, environment for BTC over the coming months."
"The network participants need to take a bit more time to readjust their positions, thus we expect, in the coming days, there should be some volatility in the hashrate itself and especially going into the next difficulty adjustment," TokenInsight's Xu said. Major Bitcoin mining pool BTC.com now estimates that mining difficulty, a measure showing how hard it is to compete for mining rewards, should increase by 4.5% to 16.83 T, or above its March all-time high, in less than 6 days.
Meanwhile, Frumkin noted that block time leading up to the halving was well below 10 minutes as the current total network hashrate has increased since the previous difficulty adjustment, so it will have to be higher than 10 minutes in the next few days in order for difficulty to adjust down significantly.
"So far it doesn't seem to be the case, so I would expect a small difficulty adjustment — as a rough guess, maybe +/- 2%," he said.
In the 24-hour period leading to the Bitcoin halving block, the network was producing on average 1 block per roughly 8 minutes, as miners were pushing the block to be faster. However, according to Johnson Xu, immediately after the halving, miners were mining slower than before halving, at c. 12 minutes per block, while the rate increased later. Some blocks are still being found in a few minutes and less. However, "12 hours into the 6.25 bitcoin subsidy era, the average block time has returned to nearly 10 minutes per block," Xu said, noting that "the block production time could shift significantly within 6 days as miners are trying to get their head around on what's next for them."
Another change is seen on crypto51.app, a website that tracks costs of a 51% attack on a cryptoasset network. It now shows that such an attack on Bitcoin is now around 50% cheaper than it was yesterday – one hour attack would cost around USD 387,000, or a bit more than in April 2019. To compare, it still costs almost four times more than the same attack on the Ethereum (ETH) network.
In either case, Frumkin says that this is not accurate.
"The cost of a 51% attack depends on the total network hashrate, the cost of electricity for the attacker, the cost of ASICs (or general computing power), etc. There is no way to measure this precisely, as it's all theoretical. But considering that electricity and hardware prices didn't halve, and neither did total network hashrate, it's safe to say that the cost of a 51% attack didn't decrease by half either," he explained.
OKEx's Alysa Xu also stressed that the cost of initiating a 51% attack is still very high, and "attacking the Bitcoin network will cause the price of Bitcoin to collapse."
"This does not have any benefit for high hash rate miners, therefore they are not incentivized to do such a thing," she concluded.
At pixel time (17:42 UTC), BTC trades at USD 8,885 and is up by 3.6% in a day and is almost unchanged in a week. The price is up by 25% in a month and 13.6% in a year.
Source: cryptonews.com
Author: By Sead Fadilpašić
The Bitcoin Halving is Over: What's Next? | Finance Magnates
After weeks, months, or perhaps even years of anticipation, the Bitcoin halving is over. As of approximately 3:21 p.m EST, the Bitcoin mining reward was cut in half, falling from 12.5 BTC for every block of transaction data that was added to the network to 6.25 BTC; the number of BTC produced each day fell from 1800 to 900.
The Most Diverse Audience to Date at FMLS 2020 – Where Finance Meets Innovation
Despite the massive news cycle that surrounded the halving event, the price of Bitcoin has managed to stay relatively stable over the last 24 hours.
However, with all of the narrative buzz surrounding whether or not Bitcoin's price will increase as a result of the halving, many are asking: what comes next?
For most of last week, BTC began a steady ascent from $9,000 to around $9,600. On Sunday, the price of Bitcoin suddenly dropped from roughly $9,640 to around $8,650, where it has more or less remained until press time; around the time that the halving occured, there was a brief push just about the $9,000 mark.
Jose Llisterri, co-founder and chief product officer at cryptocurrency derivatives exchange Interdax, explained the price movements this way: "the price of bitcoin and the halving was a case of 'buy the rumour, sell the news', with the price increasing in anticipation of the event as optimism among investors grew," he said.
"However, just prior to the halving, the price has fallen as the block subsidy is halved."
The "rumor" that Llisterri was referring too is likely the narrative that Bitcoin's price will increase following the halving. After the two halvings that have taken place in the past, Bitcoin's price has seen a sizable increase in the 12-18 months that follow; analysts who support this theory say that this happens because of increased BTC scarcity.
However, if the post-halving price boost does eventually come, it will likely be at least a year before it begins. Therefore, the "news" that Llisterri is referring to is likely the halving in actuality: a significant event, certainly, but one with consequences that won't be fully realized for months, even years.
It's also important to note that historically speaking, the price increases that Bitcoin experiences in the time after halvings are not linear: in the past, the price of Bitcoin spikes somewhere between 12 and 18 months after halvings occur; after that point, the price of BTC steadily falls for months before eventually bottoming out and, finally, recovering.
The key, however, seems to be in where the bottom is–sure, the post-halving spikes in the price of 2017 are impressive (late 2017, anyone?), but they certainly don't last; some could even argue that because of the damage they do to BTC's reputation (and the unwitting investors that they inevitably burn), that these spikes do more harm than good.
But after the spikes are over–after Bitcoin has spent months falling, and falling, and falling–the post-halving price floor has been much higher than the pre-halving price ceiling.
In the past, this cycle seems to have taken somewhere between two and three years: the halving occurs, and then 12-18 months later, there is a massive spike in the price. After the spike passes, there's a price decline that lasts another 12-18 months; then, in the remaining months before the next halving, an upward trend begins to form. The process then seems to repeat itself.
For example, the first Bitcoin halving, which occurred in November of 2012, resulted in an increase from about $11 to a peak of nearly $1,150, but it took 12 months–the second figure wasn't reached until late November of 2013. Even then, the high was short-lived; by mid-December, the price had crashed down to nearly $500.
In fact, the price continued to fall throughout 2014 and into 2015; it bottomed out around $200 in January of 2015 (14 months later), and stayed between $200-$300 until late October of that year.
It wasn't until early November of 2015 (24 months after the $1,150 peak, and 36 months after the halving) that Bitcoin was able to break past the $300 point; by the end of 2015, BTC had climbed to $430.
The second halving came in July of 2016. When the halving took place, Bitcoin was hovering around $660; by the end of the year (5 months later), Bitcoin had reached $957 (a price that still wasn't as high as the post-halving spike in 2013).
CCI Traders Launches New Educational Webinars SeriesGo to article >>
This time around, it took about 17 months for the post-halving price peak to form: from July of 2016 to July of 2017, the price of Bitcoin had nearly quadrupled from roughly $660 to $2,550. Then, in mid-December of 2017, the price of Bitcoin peaked around $20,000.
However, just as in the previous halving, the peak was short-lived: by December 31st, the price of Bitcoin was $13,240.
And then, still in accordance with what happened during the first halving, the price began a long, slow decline: six months later, in June of 2018, the price of Bitcoin had fallen to $7,650; it finally bottomed out 12 months later, in December of 2018, around $3,200.
(Still, it's important to note that in spite of this massive decline, the price of Bitcoin still showed a significant increase from its pre- to post-halving price points: as low as $3,200 is compared to $20,000, it's still nearly 400% higher than Bitcoin's pre-2016-halving price of $660.)
Bitcoin remained in the $3000-$4000 range until April of 2019 (16 months after the peak), when the price began to recover–it briefly climbed all the way to nearly $13,000 in early July of 2019. Since then, Bitcoin has largely stayed within the $7,500-$10,500 price range, with a brief dip below $5,000 in the wake of the coronavirus's economic fallout.
Of course, there are myriad factors that affect the price of Bitcoin post-halving: scarcity is certainly one of them, but so too are the number of users on the network, the rate of BTC adoption in institutional settings, economic factors that exist outside of the cryptosphere (ie the coronavirus and the government stimulus that followed).
However, if history were to repeat itself unfettered, we're likely to see a post-halving price peak somewhere between 18-24 months from yesterday (assuming that it takes progressively longer for the price peak to form each time a halving occurs.)
Additionally, we could expect a proportionately smaller post-halving price peak.
This is because the previous halvings had progressively smaller price peaks (in relation to the price at the time of the halving); from November 2012 (BTC at $11) to November 2013 (BTC at $1,1050), there was a 9400% price increase. From July 2016 (BTC at $660) to December 2017 (BTC at $20,000), there was a 2900% increase.
In other words, the percentage relationship between the Bitcoin price at the time of previous halvings compared to the post-halving Bitcoin price peak may be getting smaller: the growth rate from the 2016 halving price to the 2017 post-halving price peak was proportionally 3.24 times smaller than the growth rate from the 2012 halving price to the 2013 price peak.
Therefore, if this pattern continues uninterrupted by outside factors, the growth rate from the price peak could continue to get progressively smaller: if the same percentage decrease occurs between the 2020 halving price and the post-halving price peak, the next peak would be a 740% increase from the current price, or roughly $64,000.
But enough about price peaks–what of price floors?
There are a number of analysts who believe that BTC price floors are ultimately set by miners who refuse to sell their BTC at a loss.
Jeremy Britton, the chief financial officer at Boston Trading Co., explained to Finance Magnates earlier this year that before yesterday's halving, it cost "around $3000 just in electricity to mine a single bitcoin (notwithstanding the cost of hardware, and internet access)," Britton explained. "This is why, when BTC 'crashed' earlier in 2019, the price did not go below $3000; miners did not wish to sell for a loss."
Now, because miners' profits have been cut in half, we can assume that it costs roughly $6000 in electricity to mine a single Bitcoin. Therefore, if miners continue to refuse to sell their BTC at a loss, the new price floor should theoretically be at least $6000.
Add the increased scarcity of Bitcoin into the market that the halving will allegedly bring about, and the price floor could go even hire: Interdax's Jose Llisterri told Finance Magnates that "in the long term, the reduction of the daily issuance of bitcoin from 1,800 to 900 BTC will gradually influence the market and should in theory push prices higher in the long term."
Other factors are also at play, particularly in a post-corona era: "the contrast between the traditional monetary system and the fixed supply schedule of bitcoin could also boost demand for the cryptocurrency," Llisterri said.
"As inflation within the Bitcoin system is now 1.80% for the next four years, which is lower than the mandates of most central banks and almost lower than gold's rate of inflation, this sets the stage for bitcoin to make its mark."
What do you think about the future of Bitcoin now that the halving has taken place? Let us know in the comments below.
Source: www.financemagnates.com
Author: Rachel McIntosh
Previous
Next