Bitcoin Continues To Surge As Investors Are Pricing In More Stimulus – Investors News
In the past few weeks, we saw that despite the rise in uncertainty amid US elections and European countries entering a second lockdown (was referred as 'lockdown-lite' as schools remain open), bitcoin (BTC-USD) has continued to soar and currently trades at its highest level since January 2018 at around $15,000. Figure 1 shows that the cryptocurrency is up nearly $10,000 since its March lows and could retest its December 2017 high of $19,460 as investors are pricing in more liquidity injections this winter amid the strong restrictions that most of the countries will adopt to fight the pandemic. Despite being an asset with no fundamental value (investors get neither coupons nor dividends by holding bitcoins), bitcoin has significantly co-moved with risky assets such as equities, especially the FANG+ stocks as we can notice in figure 1.
It is interesting to see that the rise in volatility we observed in October did not lead to a little bear consolidation in the cryptocurrency, but bitcoin acted as an 'anti-fragile' asset and actually surged when the VIX was trading above 40.
Figure 1
Source: Eikon Reuters
As more and more countries are entering into their second lockdown, the economies are definitely going to rely on governments' assistance this winter, which will lead to a significant increase in central banks' assets in the coming months. We previously saw that between January 2008 and the beginning of 2020, the major 5 (Fed, ECB, BoJ, BoE and PBoC) central banks' assets grew by a steady pace of USD 1.25 trillion per year, totaling an increase of USD 15tr in 12 years. This year, assets are up over USD 7.5tr as central banks' immediate response to 'rescue' the economy was to add more liquidity into the market, which resulted in a massive rebound in stocks. Figure 2 shows that the annual change in G5 central banks' assets reversed from -1.3tr USD in April 2019 to over 8tr USD in November and is expected to grow much more in the coming months, which should therefore support bitcoin prices.
We think that the constant debasement of global currencies to solve the current economic crisis will continue to also support other assets with 'limited supply' like gold or silver.
Figure 2
Source: Eikon Reuters, RR calculations
Interestingly, we notice that Bitcoin has also been strongly co-moving with the ultimate 'safe-haven' currency: the Japanese yen. Figure 3 shows the strong relationship between the USDJPY exchange rate and bitcoin price; to the exception of the last few months of 2017 (during the bitcoin 'mania'), a positive momentum in bitcoin has usually been associated with a stronger Japanese yen.
This is a bit confusing as we also showed that bitcoin has been strongly co-moving with equities in the recent 18 months, which generally tend to consolidate when the yen appreciates; in recent article entitled 100: The 'Hidden Floor of USDJPY', we showed that JPY has historically been a 'counter-cyclical' currency that appreciates in periods of market stress (crosses such as AUDJPY and GBPJPY are very correlated to equities moves).
As we mentioned in the article, we think that the Japanese yen is approaching a critical level against the US dollar and that Japanese policymakers will start to intervene in markets in order to prevent their currency from appreciating further, and therefore we would expect the relationship to break, implying that bitcoin will appreciate and the yen will fall in value.
Figure 3
Source: Eikon Reuters
The main risk in the near term is a sudden equity shock that would generate a selloff to most of the assets that have experienced a significant rebound in the past 6 months. We saw that bitcoin prices fell by 42% and 9% in the last two market selloffs in Q4 2018 and Q1 2020; hence, another drawdown in equities in the near term would certainly lead to lower bitcoin prices.
However, as it seems that central banks are not ready to let the financial market break in the current environment, it is obvious that the only answer to an equity (and bond) crash will be to print more and therefore will support bitcoin prices in the medium term. We think that participants have been already pricing in more stimulus in the coming months as a lot of economies are entering a new lockdown. Momentum indicators such as moving average crossovers are still showing moderate to significant bullish signals on the cryptocurrency; figure 4 shows that the 100D SMA has been acting as a strong support in the past few months.
Next resistance stands at $15,605, which corresponds to the 76.4% Fibonacci retracement of the 3,110 – 19,460 range, and we think that the 20,000 level could be reached very quickly in the coming months as we enter the Winter Depression.
Figure 4
Source: Eikon Reuters
Did you like this?
Please click the "Follow" button at the top of the article to receive notifications.
Disclosure: I am/we are long USDCHF, EURGBP, BTC-USD. I wrote this article myself, and it expresses my own opinions. I am not receiving compensation for it (other than from Seeking Alpha). I have no business relationship with any company whose stock is mentioned in this article.
Source: investorsnews.net
Developers Announced A Major Update To The Wasabi Bitcoin Wallet
The company zkSNACKs announced a new version (2.0) of its Bitcoin wallet Wasabi with a new user interface and implementation of the protocol for CoinJoin transactions called WabiSabi.
According to zkSNACKs, in Wasabi 2.0, "Manual coinJoin configuration will either be a thing of the past or only available to experienced users", and the entire coin mixing process will be automated.
"Wasabi 2.0 is a next-generation wallet for privacy on the bitcoin network. This wallet will ultimately make privacy available to any bitcoin user, not just tech-savvy people," the developers claim.
The WabiSabi protocol, according to zkSNACKs, will provide faster transactions and lay the foundation for payments to CoinJoin.
CoinJoin in the current version of the Wasabi wallet requires participants to deposit a certain amount of bitcoins to mix coins; With WabiSabi, users can contribute as much as they want (plus: the Wasabi wallet team is working on a protocol that will allow you to mix different amounts of bitcoins).
According to the developers, the launch of the wallet will take place "in the best case" in 3 months (probability of losing 95%). "Most likely scenario" implies a publication after 9 months (probability of losing 50%) and "worst case" after 14 months (probability of losing 5%).
Source: news.triunits.com
Author: Souvik Sarkarhttps://news.triunits.comCrypto Expert And Blogger .
Bitcoin price near $16,000 on strong bullish momentum
Bitcoin touched highs of $15,968 and looks locked for another high on the weekly close
Bitcoin has steadily increased its value against the US dollar, jumping above $15,000 to hit a high of $15,968 in the past 24 hours.
The impressive rally comes despite the uncertainty surrounding the 2020 US presidential election. Vote counting shows that Joe Biden is headed for victory against the incumbent Donald Trump, who has alleged voter fraud in key battleground states.
But Wall Street is rallying ahead of what analysts say will be a split US Congress. According to Reuters, this will likely curb any excessive government borrowing, an outcome that could see the need for an even bigger money printing scheme.
The Dow Jones Industrial Average and the S&P 500 both climbed nearly 2% to settle at 28,390 points and 3,510 points respectively. Bitcoin surged more than 12% in the past 24 hours.
Bitcoin has touched highs of $15,968 in early Asian trading this Friday, coming so close to breaching the $16,000 level. By all accounts, it's looking like a good day for BTC/USD as the price hovers above $15,700. This week, Bitcoin is up more than 17%, adding roughly $2,000 to its value against the US dollar.
What future awaits cryptocurrencies?
According to on-chain data analysis platform Skew Analytics, the probability that BTC/USD crosses the $20k mark by December 31, 2020, is 14% at current price levels. Notably, just a month or so ago, the odds of a run to the 2017 high happening this year were nearly 80% off.
From a technical perspective, Bitcoin looks overextended with the RSI pointing north of 80.00. However, interest in the asset is showing little signs of wavering with entities holding 100-1000 coins increasing their holdings to 13,990 unique addresses.
It is this increased buy-side pressure that initially saw BTC/USD break above a weekly range capped by the $12,000 resistance level earlier last month. As can be observed in the weekly chart below, the cryptocurrency has since printed higher-highs and looks unstoppable heading into the weekend.
If bulls achieve a higher close on the daily time frame, another leg up on the weekly close will be an encouraging signal that could see a decent run to a new all-time high crystallised.
On the downside, the 100 hourly simple moving average at $14,111 provides support. Bulls appear strong here, but any further dip should see the wall at the 100-SMA on the 4-hour chart at $13,433 absorb the downward pressure.
Source: www.bit-cointalk.com
Bitcoin Is Back Above USD 15,000 For The First Time Since January 2018
It took around a day for the most popular cryptocurrency, bitcoin (BTC), to jump from USD 14,000 to above USD 15,000 for the first time since January 2018.
At pixel time (16:03 UTC), BTC trades at USD 15,042 and is up by 8% in a day and 12% in a week. BTC rallied by 40% in a month and 60% in a year. Now, BTC needs to jump by around 30% to hit it's all time high of USD 20,000, reached in December 2017. Meanwhile, other coins from the top 10 club are up by 4%-11% today.
"Bitcoin is the big winner from the current macro environment" Anthony Pompliano, Co-founder and partner at cryptocurrency investment firm Morgan Creek Digital Assets, told Reuters. "As we saw coming out of the 2008 liquidity crisis, inflation hedge assets do very well when the Fed steps in with QE."
Important message as we enter the next Bitcoin bull market:
As reported by Cryptonews.com earlier today, according to Northman Trader founder Sven Henrich, as long as BTC can remain above the breakout trend line it has "significant technical room higher."
"Also note BTC is showing some retracement action and has room lower for a potential retest of the trend line. But note that inside the larger wedge consolidation a potentially much more bullish pattern has emerged, that of a potential inverse which would point to near [USD] 17,000," he said in his note yesterday.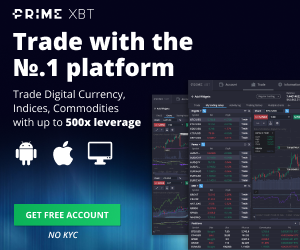 He added that "a true test for BTC as a hedge against fiat currency destruction" would be if BTC and stocks decouple from each other.
"For example: A drop in equities while BTC races toward the 17K technical target. That might convince to support the argument," Henrich said, adding that "We'll likely know more on that front in the next 3 months or so."
Meanwhile, Mike McGlone, a commodity strategist at Bloomberg Intelligence, said that previous BTC resistance at about USD 10,000 may transition toward USD 20,000 in 2021.
"Certain supply leaves demand as the primary price metric, and most indicators remain positive," he was quoted as saying by Bloomberg. In October, he said that "bitcoin is on track for USD 100,000 in 2025."
just setting up my twttr
However, Empire Financial Research's Whitney Tilson said on Wednesday that he still regards cryptocurrencies as "a techno-libertarian pump-and-dump scheme" and recommends most investors avoid them, the report added.
Fresh BTC all-time highs vs. + Brazilian Real (#11)
Who in their right mind would be selling Bitcoin now?
#Bitcoin is leading the charge today. #Gold, #Silver #Stonks everything is up. #USD dumping https://t.co/5LiI7Xn5yJ
Flying under the radar screen (and especially so when compared to the last big move up), #Bitcoins are up again thi… https://t.co/xYqOmyAo5M
Still no euphoria for #Bitcoin – at least on my feed.
"Charts don't get much more bullish than that" An occasion where the charts genuinely seem to reflect the underlyin… https://t.co/t2TG0Cyyur
@RaoulGMI Yes. See the Bitcoin Weekly chart with RSI. These corrections during the 2017 bull run were huge (30-40%… https://t.co/hq2d8l9JOr
If I'm right and 15k gets run here, ladder bids from 14.2k-14.5k
____
Source: cryptonews.com
Author: By Linas Kmieliauskas
Bitcoin surges past $15,700 to highest value since January 2018
Nov. 5 (UPI) — The price of Bitcoin continued on an upward path Thursday, increasing in value by $1,472.28, or more than 10% in a single day and reaching a high of $15,755.52.
Some investors and speculators believe that cryptocurrency can provide a shelter from inflation as governments around the world are flooding their citizens with coronavirus stimulus cash, experts said Thursday.
Bitcoin is also easier to use, after PayPal announced in October that the online payment company would accept Bitcoin payment. Tech payment company Square allowed buying and selling of Bitcoin through its Cash App starting in the summer of 2019.
The digital currency has risen and crashed multiple times since its introduction in 2008, when "coins," a virtual token with records maintained in a permanent blockchain ledger, cost about $10 each.
Thursday's value was the highest since January 2018, when the market price for Bitcoin was falling after reaching record highs.
Meanwhile, the U.S. Justice Department has seized large amounts of Bitcoin in recent months. An August digital raid on a purported al-Qaida-linked cluster of terrorist groups confiscated $3 million in Bitcoin.
Source: www.upi.com
Author: Jean Lotus
Bitcoin Cryptocurrency Crosses Rs. 11 Lakh Mark in India
Bitcoin has crossed the Rs. 11 lakh mark in India. The instability in the US, along with other factors, has promoted a resurgence of interest and the value of Bitcoin has been rising towards 2017 levels when it peaked at approximately Rs. 12.5 lakh for one Bitcoin. The 2018 Reserve Bank of India ban on trading of cryptocurrencies put a temporary halt on its growth, but now that the Supreme Court has overturned the ban, global players are looking to enter the Indian market to make the most of the nascent but growing market. While Bitcoin is at its peak, Ethereum is currently selling for Rs. 33,090 per unit, whereas Litecoin will cost you Rs. 4,829.
Even though cryptocurrencies have been under the scrutiny ever since inception, Bitcoin has seen tremendous growth in a short period. At the time of writing, Bitcoin is selling for Rs. 11,94,257 on BuyUcoin, Rs. 11,00,000 on LocalBitcoins, and Rs. 11,78,415 on UNOCOIN (live prices here). While Bitcoin was the first cryptocurrency to see widespread distribution, the birth of the industry gave rise to other altcoins like Ethereum, Litecoin, Ripple, Monero, and more.
Etherium is the second most successful digital currency, with its price in India at Rs. 33,090 on BuyUcoin. Bitcoin Cash is up for grabs for Rs. 19,610, Monero is currently priced at Rs. 9,459, Litecoin is priced at Rs. 4,829, and Ripple is priced at just Rs. 20.
With awareness for cryptocurrency trading on the rise, PayPal announced that it would support cryptocurrencies for the first time, allowing any PayPal account holder to store, buy, and sell popular virtual currencies starting later this year. PayPal is going to support bitcoin, Ethereum, Bitcoin Cash, and Litecoin.
Furthermore, London-based cryptocurrency platform Cashaa recently announced that it has partnered with a multi-state cooperative credit society in India to begin operations in the country. Its India operations called UNICAS will launch on December 10 this year. These credit societies aren't under the purview of RBI, and therefore the regulatory framework isn't clear – becoming the main source of uncertainty.
Source: gadgets.ndtv.com
Author: By Tasneem Akolawala | Updated: 6 November 2020 11:07 IST
Previous
Next