Bitcoin Mass Adoption Would Benefit and Harm Current Economy
With central banks pumping out billions of dollars like there's no tomorrow, the possibility of rising inflation is becoming stronger by the day. This is the view of a growing number of economists, raising the possibility that bitcoin (BTC) may become more attractive as a store of value.
However, the possibility of increased bitcoin adoption raises a serious question: what would happen to the global economy in macroeconomic terms if bitcoin were used widely?
For some economists, saving via bitcoin wouldn't significantly hurt consumer spending, while it could also increase investment. On top of this, wider bitcoin use may also potentially raise living standards in poorer countries, even if it might place limits on governmental and private credit creation.
For other economists, saving money through bitcoin would lower spending, since you'd effectively be taking money out of circulation. This is the view of Dr John Vaz, a senior lecturer in banking and finance at Monash University.
"I don't see increased saving through bitcoin as consistent with economic and consumer spending growth," he tells Cryptonews.com.
"Bitcoin removes money available to the fiat monetary systems for lending and so on where there is a multiplier effect in terms of money available in the economy. Increased savings generally, in the short run, reduces consumer spending to the extent the rate of saving increases."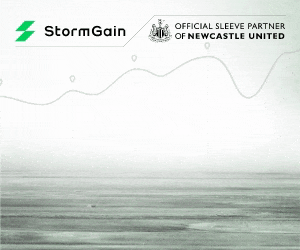 That said, increased bitcoin adoption doesn't necessarily mean that every BTC holder would save all their bitcoin. As Pete Earle from the American Institute for Economic Research explains to Cryptonews.com, economic necessity would ensure that most people would still have to spend some of their holdings.
"Ceteris paribus [other things equal]: if more people began saving in bitcoin vs. in, say, dollars, I don't think it would hurt the US economy much. They would still have to pay their mortgages or rent, car payment, and bills; and I don't see any reason why they'd radically change their discretionary income choices."
Anya Nova, a crypto-economist with Power Ledger (POWR), agrees.
"Adoption of bitcoin will not lessen consumer spending," she tells Cryptonews.com. "People losing jobs will."
"At no point does someone decide not to buy milk because they are buying and paying in bitcoin instead. Bitcoin is an investment, so it's attractive to people who already invest," she adds.
Indeed, for Nova, increased bitcoin adoption would have mostly positive macroeconomic effects, largely because bitcoin's transparency would encourage more prudent fiscal practices and policy.
"There are no guarantees about the future price of bitcoin, but there are certain features of BTC that can fuel increased economic growth," she says.
"Bitcoin is transparent, meaning that anyone can freely check online how much BTC there is and which BTC accounts own the most. Such a high level of transparency puts pressure on traditional financial institutions to open up and match that openness, which can only be good for consumers and investors."
Nova adds that transparency and confidence are crucial for economic growth, with Bitcoin's transparency making it harder for bad players and bad products to gain traction. In other words, the more bitcoin there is in the world, the more the legacy banking and financial system will be forced to improve itself to compete.
Nova also points out that widespread adoption of bitcoin in countries suffering from very high inflation would actually help people avoid poverty.
"Widespread BTC adoption means that people who live in countries with hyperinflation can protect their savings from losing value compared to their national currency," she says. "They can also move savings with them across borders where there are currency restrictions in place. This will lift the standard of living in those countries. "
Learn more: Bitcoin Is Not Just a Dollar Gateway in Argentina
Of course, if we envisage a hypothetical scenario where bitcoin adoption is extremely widespread (and rapid), we may likely see some negative as well as positive effects.
According to Pete Earle, if billions of people were to convert their savings to bitcoin and transfer them into wallets, "the immediate effect would be to either impair or cause banks to collapse, which would cause the collapse of uncountable numbers of firms that employ hundreds of millions, maybe in the low billions, of people."
As Earle adds, much "investment, lending, financing, etc. currently occurs through commercial or investment banking channels which, no matter what one's views are on the financial sector, have a pretty efficient system set up and running."
Likewise, John Vaz foresees that massive bitcoin adoption would deprive governments of fewer monetary tools. They'd be less able to create money and credit, which would have certain positives when it comes to avoiding massive bailouts that taxpayers end up paying for.
On the other hand, such constraints would also have downsides.
"These constraints affect macro growth (due to credit constraints and ability for banks to lend) and the ability of governments to stimulate and guide economies using monetary and fiscal policy," he says. "Furthermore, tax avoidance would be enhanced, placing greater pressure on revenue for the government."
Basically, widespread bitcoin adoption could have serious drawbacks, since it would circumvent so much financial infrastructure governments and businesses depend on to survive. However, assuming that adoption takes place gradually enough for the necessary infrastructure to grow around it, then bitcoin could offer more positives than negatives.
Source: cryptonews.com
Author: By Simon Chandler
WOW!! BITCOIN EXPLOSIVE MOVE INCOMING! THIS IS AN INCREDIBLE BTC COINCIDENCE!!!
Опубликовано: 30 мая 2020 г.
Insane #Bitcoin vs Amazon fractal still playing out! Is an explosive break to the upside imminent? Four reasons why #BTC demand is increasing and more investors are turning bullish. China and Russia anti-crypto stance, ETH 2.0 possible delay, crypto news and more!
🔶 Join ByBit Exchange ►► http://bybit.kdub.co **($90 BONUS)**
📺 ByBit Tutorial: https://youtu.be/W6-VCxNUD0g
🔷 Join Phemex Exchange ►► http://phemex.kdub.co **($150 BONUS)**
📺 Phemex Tutorial: https://youtu.be/jpIk167Af2g
🔳 Join PrimeXBT Exchange ►► http://PrimeXBT.kdub.co
****Get a 50% BONUS with Code: CryptoZombie****
🤖 BTC & Altcoin Trading Bot ►► http://3commas.kdub.co
****FREE TRIAL + Get 10% OFF by using link above****
🔥 Ledger Nano Wallets ►► http://ledger.kdub.co **(50% OFF)**
📺 Ledger Nano X Tutorial: https://youtu.be/zShw2X5lRhs
🚀 Unstoppable Domains ►► http://unstoppabledomains.kdub.co
🔺Brave Browser ►► https://brave.com/cry542
🧟‍♂️ "Crypto Zombies" FREE Telegram ►► https://t.me/joinchat/E67b8w-hQrMsZeb… 🧟‍♂️
📈 Trading View Charts ►► https://tradingview.go2cloud.org/SH3vw
💡 MINDS.com ►► http://www.minds.kdub.co
Intro Credit: https://www.reddit.com/r/cryptocurren…
⏰ *Timestamps:*
2:18 Bitcoin analysis
3:34 John Bollinger bullish?
4:54 Insane BTC fractal!
8:27 Investors bullish on BTC
12:11 China & Russia vs BTC
13:47 ETH 2.0 delayed?
14:28 Altseason?
🔹Buy BTC on Coinbase ►►http://Coinbase.kdub.co
🔥 🧟‍♂️ SUBSCRIBE to BACK-UP CHANNEL HERE 👉 https://www.youtube.com/channel/UCwUD…
Trade Cryptos on Huobi ►► http://Huobi.kdub.co
Trade Cryptos on Bibox ►► http://Bibox.kdub.co
Trade Cryptos on KuCoin ►► http://KuCoin.kdub.co
Follow me on Twitter ►► http://twitter.com/TheCryptoZombie
Join The Telegram ►► https://t.me/joinchat/E67b8w-hQrMsZeb…
DISCLAIMER: Crypto Zombie is not a financial advisor. This is not financial advice. Everything said in this video is the sole opinion of those who appear in it. The statements in this video are not investment or trading advice. This video is intended solely for educational and/or entertainment purposes only. Always do your own research before investing. Trading cryptocurrencies is extremely risky. Do not trade on any exchange that prohibits trading from your geographical region. Never invest more than you can afford to lose. Crypto Zombie is not responsible for your losses or gains as a result of buying, selling, or trading cryptocurrencies. This video, description and/or comments may contain affiliate links. By utilizing any of the these links you are helping to support the channel as we do receive a commission. Thank you for your support!
YES!! BIG BITCOIN NEWS!!! Did BAKKT JUST RELEASE the BULLS?!! BTC $150k TARGET?!
https://youtu.be/3WR-_qE0VQo
Watch this video again because it's awesome:
https://youtu.be/NRdkFTywy9s
#BitcoinNews #cryptocurrency #altcoins #blockchain #cryptozombie #crypto #btc #bch #bsv #ethereum #eth #ripple #xrp $BTC $ETH $XRP
Source: www.youtube.com
Internet Pioneer Still Argues Bitcoin Creator Satoshi Nakamoto Is This Obscure Mathematician
Tech pioneer Ted Nelson has a theory on the identity of bitcoin creator Satoshi Nakamoto, but it's … [+] different than many common speculations. (Photo by James Paterson/N-Photo Magazine/Future via Getty Images)
Over the last 11 or so years, Bitcoin (BTC) has risen dramatically in price, as well as publicity in the mainstream eye, as more people begin understanding the person-to-person digital asset. The public, however, still holds no firm confirmation on bitcoin's creator — the person or group behind the pseudonym Satoshi Nakamoto. Veteran technology expert, sociologist and philosopher Ted Nelson believes he knows who Nakamoto is, but it is not any of the usual people theorized in the crypto industry.
Nelson believes Nakamoto is Princeton graduate and salutatorian Shinichi Mochizuki, he told me in an interview. "Does he speak good English? You bet your ass," Nelson said, pulling from the Japanese mathematician's salutatorian rank. Nelson publicized this theory in a 2013 YouTube video and confirmed that his view has not changed since then, according to my May 19, 2020 interview with him.
[Ed note: Investing in cryptocoins or tokens is highly speculative and the market is largely unregulated. Anyone considering it should be prepared to lose their entire investment.]
A person or entity operating under the pseudonym Satoshi Nakamoto released the written framework for bitcoin in 2008, seeing the project go live in early 2009. A number of people worked on bitcoin in those early days, interacting with Nakamoto via messaging and email correspondence until roughly 2011, when the bitcoin creator ceased contact and disappeared.
Nakamoto sent an April 2011 email to one of the people working on bitcoin at the time, explaining, "I've moved on to other things," adding that he felt bitcoin had enough support to continue without him, according to an article from Business Insider.
Various theories tout Nick Szabo, Craig Wright, the late Hal Finney, and several others as bitcoin creator candidates. One of the most recent theories gaining traction posits British cryptographer Adam Back as Nakamoto.
Famous programmer and businessman John Mcafee also said multiple times that he knows Nakamoto's identity, pointing toward a group of people instead of a solo act, although he credits one person as the white paper's author. At one point in 2019, McAfee planned to reveal the secret but has since changed his tune.
What future awaits cryptocurrencies?
Mochizuki finished his PhD at Princeton in three years and now "teaches mathematics only in Japanese at the University of Kyoto," Nelson said, according to the last time he checked Mochizuki's current endeavors.
Nelson, however, would not give odds on the likelihood that his Nakamoto theory is correct. "I don't give odds — there's Bayesian inference, but, you know, no way in hell," he said.
"As I said in the video, everybody else is looking under the street lights at famous cryptographers," Nelson explained.
"He is a Newton-level genius as far as mathematics is concerned," Nelson posited, comparing Mochizuki to the famed historical figure Isaac Newton. "Seminars are held on his work but he doesn't attend them," Nelson said of Mochizuki.
As one of the men known for inventing hypertext — a key framework often used in computers and on the web, Nelson holds years of expertise in technology. Approximately seven years ago, Nelson published a YouTube video with his conclusions on Nakamoto's identity. "I have no further information, but the logic in that piece is still perfectly good," Nelson told me.
"It had to be done by a single individual. That that single individual had to be a person of extraordinary thoroughness and work ethic because the pieces of Bitcoin are so well integrated."
Nakamoto did not broadcast his works on traditional scholarly avenues — a clue that might help in unmasking the Bitcoin creator, Nelson explained in his 2013 video. In the same fashion, in 2012, Mochizuki publicized a work of great significance relating to a math theory called the abc conjecture, using his actual name for this work. "He just threw it on the net," Nelson said.
"He was asked to lecture on it and he refused. Instead, he just tiptoed away saying he had nothing more to say about it, just as he did in 2011 after giving the world bitcoin."
Nelson said he does not have proof for sure that Mochizuki is Nakamoto, although the available examined evidence suggests such. "My conclusion that Satoshi and Mochizuki-san are the same is consistent, plausible and, I believe, compelling," Nelson said at the video's conclusion, adding "san" to the Japanese name — a title similar to Mr. or Mrs., added for respect.
The topic of Nakamoto's identity pops up in the crypto space every once in a while, gaining traction whenever any new bit of information surfaces possibly relating to the situation.
Most recently, an old bitcoin wallet, which sat untouched for more than ten years, showed transaction activity on the blockchain. Crypto space participants pondered if Nakamoto came back to use the wallet, although expert comments believe otherwise.
Note: This article has been updated, adding the word "still" to the title for clarity.
Disclaimer: I actively trade cryptocurrencies, as well as hold a small amount of BTC, ETH, LTC, XMR, NEO, ZEC, BEAM, BCH, DASH, LINK, XTZ and various insignificant other altcoin positions.
Source: www.forbes.com
Author: Benjamin Pirus
Previous
Next