IOTA smart contracts superior to Ethereum's – IOTA Foundation
In a Discord contribution, Eric Hop talked about the advantages of IOTA smart contracts over blockchain alternatives, such as those from Ethereum.
According to Hop, IOTA's smart contracts are more flexible and resource-efficient, which is why there are many more use cases. However, they are less suitable for the transfer of large amounts of funds.
Eric Hop, senior developer at the IOTA Foundation responsible for the development of Qubic and the new IOTA Smart Contracts, recently gave some interesting insights into the progress of the project. Hop also informed about the advantages of the IOTA smart contracts in comparison to Ethereum for example.
Via Discord, Hop described how the development of the smart contracts that were once part of the large Qubic project has taken a big step forward since Sergey Ivancheglo (aka CfB) left the IOTA Foundation:
We have been at it for Qubic for over 2 years, but could not get the consensus layer to work easily because the protocol was not supporting us. And CfB was constantly fighting any changes we asked for to the base protocol. Now that we have the chance to add some stuff to the basic protocol we're moving forward at huge speed. Evaldas did an awesome job iterating through several revisions of ideas to pinpoint exactly what we needed to make SCs happen in a simple and elegant way.
Hop also emphasized the advantages of IOTA and wrote that the IOTA Smart Contract Protocol (ISCP) is much more flexible and resource-efficient than any blockchain alternatives. As a result, they enable use cases that were impossible due to the transaction fees of blockchains like Ethereum. In particular, Hop mentioned the field of the Internet of Things (IoT), where micro transactions are the norm. Regarding flexibility, Hop stated that IOTA's smart contracts are not limited to a single built-in virtual machine (VM):
The protocol allows for specification of the VM that will have to be used to correctly process the SC code. This opens up the possibility to use other programming languages, different VMs, and even different SC protocols in parallel with the basic ISCP. This means that we are able to provide a very flexible path for future changes and extensions.
Furthermore, IOTA smart contracts are more flexible in the area of how the consensus is reached. Ethereum smart contracts are validated on the blockchain during the consensus building process. This implies that the truth they confirm must be recoverable from a previous transaction. IOTA smart contracts do not have this limitation.
IOTA makes use of so-called committees, a selection of nodes that jointly find a consensus and send the results to the Tangle. The size is determined by the issuer and operator of the smart contract. Hop wrote that this is a significant advantage, because depending on the application, smart contract creators can opt for very small committees or for larger committees if the trust and reliability of the smart contracts is of high importance.
In terms of machine economics, they also offer the advantage of not being limited to value transactions:
Finally, IOTA SCs are not necessarily invoking value transactions on the Tangle. Essentially an IOTA SC can be viewed as a generic event-driven immutable state machine. Immutable in the sense that any state change is immutably recorded in the Tangle. IOTA SCs enable classical SCs that can move tokens, but also open up a whole world of processing once you view them as autonomous state machines that can be interconnected in all kinds of interesting ways. This opens up the way for all kinds of distributed processing, and it will be very interesting to see what kind of applications will be created in the future by our community.
At the same time, Hop also stressed that there are applications where IOTA's flexibility is a disadvantage and where Ethereum smart contracts are more suitable than those of IOTA:
Locking a large sum of money in a contract for a long period of time is much safer when you can depend on the entire network still being there to process it, like with Ethereum, whereas a committee, due to its limited size, is less guaranteed to be there after a long period of time.
Source: www.crypto-news-flash.com
Author: Jake Simmons
Vitalik Buterin Sheds Light on Ethereum Foundation's Staking Plan for ETH 2.0
Ethereum (ETH) co-creator Vitalik Buterin recently appeared on the CryptoPOV podcast with host David Hoffman to discuss issues concerning the ETH 2.0, the race to be the defacto internet money, as well as the long-term relationship between Ethereum and Bitcoin — the two most popular cryptocurrencies.
In a CryptoPOV podcast interview on Tuesday (April 28, 2020), Buterin shared his view on a number of topics regarding the future and development of the Ethereum project. According to the Ethereum co-founder, ETH issuance will likely be halved after the proposed ETH 2.0 upgrade launches.
Concerning issues relating to Ethereum being designated as "internet money", Buterin revealed that he was not in support of such a characterization adding that it brought up "quasi-religious" connotations which were already a cause for a lot of rifts and disagreements in the crypto space.
According to Buterin, while crypto's initial emergence appeared to dovetail with the digital money concept, assets like Ether and Bitcoin (BTC) exhibit multifaceted applicability that goes beyond being a store of value or a medium of exchange.
While conceding that Ethereum's "Genesis" did not match the "immaculate conception" of Bitcoin, Buterin maintained that the former's initial token sale was "quite fair." According to the Ethereum co-founder, the period when BTC was relatively unknown constituted an unfair advantage for early adopters even if mining at the time was an egalitarian way of acquiring Bitcoin.
Buterin also touched on issues relating to the staking percentage to be adopted by the Ethereum Foundation (EF) under the ETH 2.0 paradigm. Commenting on the matter, Buterin remarked:
"I think that EF should commit to staking about the same percentage of its money that the entire Ethereum ecosystem stakes altogether."
For the Ethereum co-founder, the EF maintaining the same staking percentage as the rest of the network eliminates any conflict of interest or manipulation of the proof-of-stake (POS) model in ETH 2.0.
On the subject of which crypto will end up being internet money, several pundits from across the tech industry have voiced their opinions in the past. For Twitter chief Jack Dorsey, Bitcoin will be the de facto native currency of the internet.
Back in 2018, Apple co-founder Steve Wozniak said that he believed Bitcoin will become a single global currency while referring to the flagship cryptocurrency as pure digital gold.
While Buterin is confident that ETH 2.0 will make Ethereum more decentralized, criticisms over apparent centralization concerns are hardly ever far from altcoin projects. As previously reported by BTCManager, Weiss Rating downgraded the EOS crypto project, criticizing it for being centralized and its inability to solve systematic problems.
Like BTCMANAGER? Send us a tip!
Source: btcmanager.com
Author: Anthonia Isichei
'High-risk' Ethereum dapp volume rises 2,853%, new report claims
There's been an explosion of growth in 'high-risk' decentralized apps over the past year, especially on the Ethereum blockchain, according to a new report from data analytics site DappRadar.
According to the site's data, high-risk Ethereum category volume in the first quarter of 2020 surged 2,853% year-over-year compared to Q1 2019—from $0.85M to $25M—and by 948% in terms of daily active wallets.
What constitutes a "high-risk" dapp? DappRadar Communications Director Jon Jordan told Decrypt that while there is some overlap with gambling dapps—a separate category—the high-risk designation suggests a different kind of interactive experience that may not always fully state its risks and rules.
"The formal definition of being 'high-risk' is also one which recognises that the sort of products you can build on blockchains are very different to centralized gambling apps, indeed uniquely so when it comes to the creation and transference of financial value," said Jordan.
The data also represents a dramatic shift in the lead protocol for high-risk apps. TRON had been the clear leader in Q1 2019, with Ethereum representing only a tiny sliver of the total volume at the time. In Q1 2020, the stats had reversed, with TRON relegated to a very small portion of what was a larger overall total category. EOS also lost significant ground to Ethereum during that span, and isn't even visible on DappRadar's chart over the last two quarters.
"Most common are high-risk dapps that invoke some form of hot potato/game theory in which users pay their tokens into a prize pot and one user walks off with the entire pot either by luck, or by a combination of luck, smarts/use of bots, etc," Jordan said. "Of course, if this setup/conclusion is made very clear to everyone at the start, it's fine, but it's not always the case."
DappRadar's data suggests that many of these high-risk dapps burn out quickly. The category is the second-largest on the site, yet only 14% of the 724 listed dapps are still active.
A handful of especially popular apps have been inflating the overall category volume, such as the controversial HEX, an Ethereum dapp that is described as "the first high-interest blockchain CD." HEX alone commanded 64% of the category volume for Q1 2020. DappRadar will be sharing additional research into HEX in the near future.
Even with the "high-risk" designator attached to such dapps, it hasn't stopped the volume and users from surging. Still, the question mark lingers around the category, and Jordan said that past examples of fraud or mysteriously missing token pots have helped sour perceptions about the legitimacy of dapps.
What cryptocurrency will become the main one in a year?
"Such high-risk dapps have reinforced notions about blockchains encouraging at best scammy, at worst illegal behaviors," he said.
Source: decrypt.co
Author: Decrypt / Andrew Hayward
Issuance of Ethereum to be slashed by ETH 2.0
ETH 2.0 will see the second-largest cryptocurrency by market cap switch from proof-of-work to proof-of-stake. The platform's co-founder has announced that annual coin issuance on the network could reduce from 4.7 million to 2 million
Ethereum co-founder, Vitalik Buterin, has said that the issuance of ETH 2.0 will reduce significantly from the previous iteration of the platform.
According to Buterin, the reduction will see yearly issuance go down from 4.7 million to 2 million. He said this in a podcast interview with the POV Crypto "Internet of Money."
Ethereum is set to shift from a proof-of-work consensus algorithm to a proof-of-stake (PoS) algorithm. Touching on the reason for this switch, the Buterin noted:
"One of the reasons why we're doing Proof of Stake is because we want to greatly reduce the issuance."
According to him, the reduction is already factored in for the ETH 2.0 specifications. Buterin told the podcast:
"[So] in the specs for ETH 2.0 I think we have put out a calculation that the theoretical maximum issuance would be something like 2 million a year if literally everyone participates."
The Ethereum 2.0 testnet has around 24,000 active validators.
Currently, participation in the ETH 2.0 testnet accounts for a yearly issuance of about 100,000 ETH. The network expects the annual issuance to fall from between 100,000 and two million. It could be lower, Buterin noted.
Either way, when compared to Ethereum's current issuance, it's going to be markedly lower; the network's annual issuance is currently 4.7 million ETH.
Reducing the coin's total circulating supply is already being achieved via transaction fee burns. Ethereum rewards miners with Ether, but at the same time burns one portion of all the collected transaction fees for circulation control.
Ethereum has had a fairly great month in the market since its price crashed alongside that of Bitcoin in March. The altcoin, second only to BTC in terms of market cap, has touched a recent high of $226 and traded at a low of $129 on April 1.
Ethereum enjoyed a 12% price hike to break above key resistance at $200 and then again at $220. The market could not sustain upside momentum to push it beyond $230, however.
The minor pullback is expected to curtail the push, but Ethereum's surge could resume in the near term to see its value soar to a new high at some point during 2020.
Ether currently trades at prices above $212, with buyers keen to cushion gains from tipping below the major support zone at $200. Although immediate price patterns are in line with the correction, Ethereum remains bullish as it ranges within an ascending channel.
If bulls manage to keep gains above $200 and break above yesterday's highs, another push towards $250 could be on the cards.
Source: coinjournal.net
Author: CoinJournal Press Team
Latest Ethereum price and analysis (ETH to USD)
Ethereum is approaching the psychological level of resistance at $200 after rallying by 10.16% over the past five days.
Breaking out above $200 would indicate a period of continuation to the upside, with $212 emerging as a potential target as it was a level of support in February.
A break out would also mean that Ethereum has completely recovered from the gruelling sell off on March 13, with it surging by 115% since it crashed to as low as $90.
The recent recovery can be attributed to a number of fundamental and technical factors, the first of which being the relative recovery of global stock markets as economic fears surrounding coronavirus begin to subside.
Another reason that specifically focuses on cryptocurrencies is the upcoming Bitcoin halving, which will see rewards for miners slashed from 12.5BTC per block to 6.25BTC per block.
While the halving is thought to have more of an impact on Bitcoin itself, it has historically caused a notable rise in the price of altcoins like Ethereum.
In 2017 Ethereum rallied from under $10 to $1,400 in a momentous bull market that many believe was sparked by the Bitcoin halving in 2016.
However, for the past 18 months it has been consolidating below the $350 level of resistance, printing consecutive lower highs in the process.
In order for Ethereum to take the bull by the horns in a macro sense it needs to break above key levels of resistance at $290, $350 and $487.
For more news, guides and cryptocurrency analysis, click here.
Ethereum was launched by Vitalik Buterin on July 30 2015. He was a researcher and programmer working on Bitcoin Magazine and he initially wrote a whitepaper in 2013 describing Ethereum.
Buterin had proposed that Bitcoin needed a scripting language. He decided to develop a new platform with a more general scripting language when he couldn't get buy-in to his proposal.
If you want to find out more information about Ethereum or cryptocurrencies in general, then use the search box at the top of this page. Please check the below article:
https://coinrivet.com/ethereum-adopts-erc-1155-as-an-official-standard/
As with any investment, it pays to do some homework before you part with your money. The prices of cryptocurrencies are volatile and go up and down quickly. This page is not recommending a particular currency or whether you should invest or not.
You may be interested in our range of cryptocurrency guides along with the latest cryptocurrency news.
Disclaimer: This is not financial advice.
Source: coinrivet.com
Author: Oliver Knight
avril 28, 2020
Buterin: Ethereum 2.0 will issue 100,000 to 2 million ETH per year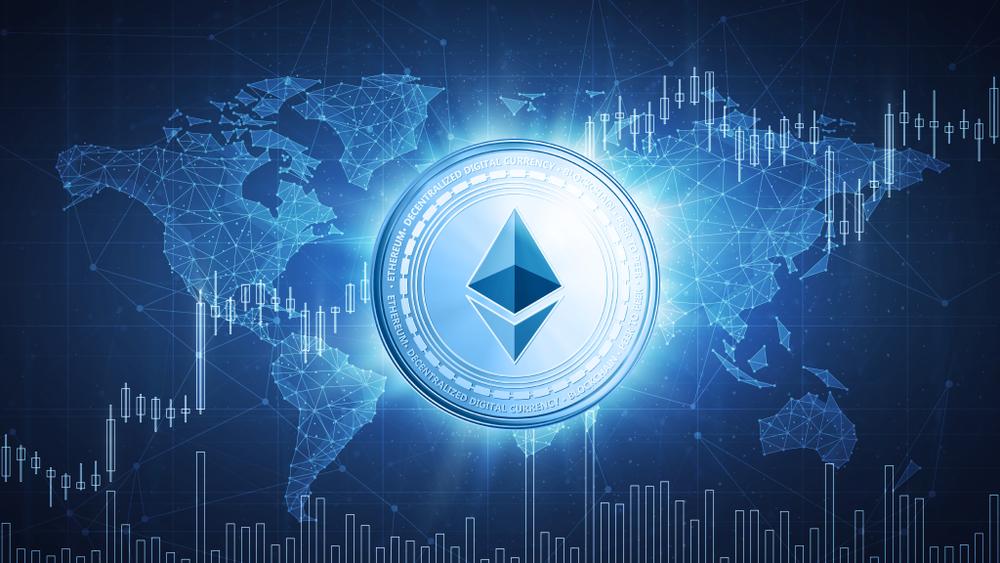 Ethereum creator Vitalik Buterin has revealed that the issuance of ETH after the transition to Ethereum 2.0 is expected to be between 100,000 and 2 million ETH's per year.
Buterin also explained the monetary policy behind EIP-1559. The proposal foresees that a small amount of ETH will be burned with each transaction.
The creator of Ethereum, Vitalik Buterin, discussed the monetary policy of Ethereum 2.0 in an interview with the POV Crypto Podcast. Buterin first spoke about the differences between Ethereum and Bitcoin and about their "the competition for the money of the internet".
Buterin said Bitcoin and Ethereum sometimes "try to do different things and sometimes the same things". However, Buterin said both cryptocurrencies share the same intend of creating a decentralized base layer on which other applications can be built. Bitcoin and Ethereum, according to Buterin, differ in the applications that they concentrate on. While Bitcoin's predominant idea is to use payment solutions like the Lightning Network to build a store of value and a medium of exchange, Ethereum's idea is to build applications with intelligent designs.
Furthermore, Buterin talked about the advantages of the Proof of Work (PoW) and referred to 2009 as the "golden age" of this consensus algorithm. Buterin stressed how important it was that the PoW allowed anyone with a computer to participate in Bitcoin mining. Otherwise, he said that this period ended in 2013 with the GPU and ASIC revolution. After the introduction of these, a user had to "have 10 million dollars" to participate in the network.
Buterin said it has been positive for Ethereum to begin with the PoW algorithm because "there was a fairer distribution" in the ETH issuance. Despite this, Buterin believes that the PoW algorithm loses value "with each year" as a mechanism for the emission and distribution of a cryptocurrency. He cataloged the PoW algorithm as a mechanism from which the ecosystem benefited, but which has reached its stage of maturity and has been losing its benefits.
Next, Buterin explained the benefits of the Proof of Stake over the Proof-of-Work. Ethereum is currently in a transition stage to move to the PoS algorithm with Ethereum 2.0. In that sense, the "Topaz" testnet was launched using the configuration that the Ethereum 2.0 mainnet will have. Buterin clarified that PoS is not a distribution mechanism, but a mechanism with greater benefits in terms of emission:
One of the reasons why we're doing Proof of Stake is because we want to greatly reduce the issuance. And the issuance is going down. So in the specs for ETH 2.0 I think we have put out a calculation that the theoretical maximum issuance would be something like 2 million a year if literally everyone participates.
About the Topaz testnet, Buterin stated that with the current level of participation, the emission is around 100,000 ETH's per year. Therefore, Buterin expects that when Ethereum 2.0 is launched, between 100,000 to 2 million ETH's will be issued per year. By comparison, the current issuance of Ethereum is quite higher with about 4.5 million ETH per year.
Buterin also briefly explained EIP-1559 and its impact on the monetary policy of Ethereum. The proposal consists of the implementation of a base rate parameter, Buterin explained, which will be charged by the protocol. According to the proposal, with each completed transaction the fees will be divided. One part of the fees will go to the miner who will receive a "tip" and the other part will be the "space fee" which will be burned, as Buterin said:
The reason we do this is because the base rate is automatically adjusted with every 10 million Gas on average, but the block size is not always 10 million Gas (…). So instead of having volatility and transaction rates, we have volatility in the block size. There are profound economic reasons for doing this (…) transaction fee markets are huge market failures that people do not appreciate (…)
It is a market where it is very difficult to adjust your fee optimally and there is a consequence for people who are not willing to pay a large transaction fee and have to wait for their transaction to be included. But in reality, that wait does not benefit anyone. The network does not benefit from that wait.
Source: www.crypto-news-flash.com
Author: Reynaldo
Previous
Next