Major Crypto Exchange Suffer Outage During Bitcoin Surge
Two of the major crypto exchanges suffered partial service outages on Wednesday, injecting further turmoil into the market where prices have already seen wild swings in recent days.
Coinbase said via Twitter and on its website that it was experiencing slower than normal response times and that its application programming interface was down. The exchange's website and retail mobile app also experienced connectivity issues.
The Most Diverse Audience to Date at FMLS 2020 – Where Finance Meets Innovation
Rival exchange Kraken also said on its website that it was suffering from a "partial system outage" as clients reported difficulty connecting to the site and API.
The two most heavily trafficked crypto exchanges in the US are getting heat from customers who were unable to make transactions after its server went down for about 45 minutes.
Kraken, one of the world's longest-operating cryptocurrency platforms, attributed the issues to "the very heavy traffic." It has pointed to an unexpected surge in transaction and user volumes leading to a server outage.
ATFX Launches WebTV Streaming ServiceGo to article >>
The San Francisco-based platform has recently introduced FX trading to its customer base with the launch of nine new currency pairs. The move allowed cryptocurrency traders to expand their horizons and begin trading into a $6 trillion market, further diversifying their portfolios and trading options.
Both companies have struggled for nearly one hour to keep up with the surge of interest in bitcoin trading but finally managed to restore their normal operations at around 15:20 PDT .
"All affected components have returned to a fully operational state. The engineering team will continue to monitor site performance. We will continue to provide updates as necessary," Kraken updated on its status page.
Offering its apology to disgruntled customers, Coinbase also blamed a sudden surge in usage as the culprit that caused a server connection failure.
With the BTC block halving is less than two weeks away now, Bitcoin surged by eight percent today as the cryptocurrency breaches $8,000 for the first time in two months. All of which led to unprecedented traffic that crippled the exchanges' servers, akin to a DDoS attack.
The No.1 digital coin gained over $1,000 in just one day, topping out ahead of $8,700. The last time it was anywhere near this level was a month ago, before crypto prices crashed and when the impact of coronavirus began to spread.
Despite the ongoing development in crypto exchanges' technical infrastructure and engineering staff, the latest incident reminds crypto traders that access to even major platforms may become degraded or unavailable during times of significant volatility or volume.
Source: www.financemagnates.com
Author: Aziz Abdel-Qader
Circuit Breakers Could Be Coming to Crypto–But Will they Be Effective? | Finance Magnates
As the bones of the economic structures that our societies rely on have been laid bare, the fragility of the global economic ecosystem has been revealed. This is particularly true for novel markets that don't have 'circuit breakers' and other protections in place that many traditional markets do: in particular, cryptocurrency.
The Most Diverse Audience to Date at FMLS 2020 – Where Finance Meets Innovation
Indeed, perhaps more than in most traditional markets–or at least, in unique ways–the economic fallout from the coronavirus has dealt a number of blows to crypto: at times, prices cliff-dived; the trading frenzy that ensued revealed vulnerabilities in the trading infrastructure that crypto holders rely on.
Of course, the economic havoc that the coronavirus wreaked was certainly not unique to crypto: when financial markets began to react to the coronavirus, cryptocurrency prices were (at times) less volatile than, for example, oil prices.
Still, the chaos that the coronavirus has wrought on crypto has ignited an important debate in the cryptocurrency sphere: should crypto markets have circuit breakers or other, similar protections in place? And indeed, is their eventual presence on cryptocurrency exchanges an inevitability?
In a way, the very concept of protections like circuit breakers goes against the written or unwritten law of the cryptocurrency ethos–many cryptocurrency traders and community members are ardent advocates of a truly "free" crypto market.
Pankaj Balani, chief executive of cryptocurrency derivatives trading platform Delta Exchange, told Finance Magnates that indeed, "having a blanket protection such as a circuit breaker is at odds with the core belief of a free market and that of a demand-supply driven price discovery–ideas that are quite popular in the crypto community."
Additionally, Jose Llisterri, co-founder of cryptocurrency derivatives exchange Interdax, echoed Balani's sentiments–he told Finance Magnates that in his view, "there should not be protections in place, so crypto can continue to operate as a truly free market, purely driven by supply and demand."
"Putting circuit breakers in place violates this principle, as there's always one side of a particular trade that is adversely affected by a pause in trading," he explained.
However, not bringing circuit breakers into the cryptocurrency trading space could allow a different kind of price distortion to take place–with less control, and potentially higher consequences.
"Because of the nascent stage of the industry, and as evidenced during the March crash, the liquidation engines of the most popular derivatives trading venues are oftentimes cannot handle the [trading] load," Llisterri explained.
This "ends up distorting the market."
This phenomena was also explained by Miko Matsumura, co-founder of the Evercoin cryptocurrency exchange and general partner at Gumi Cryptos Capital, in an interview last month.
Specifically, Miko referenced the infrastructural failures that may have temporarily locked in traders' funds on cryptocurrency exchange BitMEX on March 12th, 2020, also known as "Black Thursday."
"BitMEX as an example–"what we saw was $700 million in leveraged margin trading essentially getting liquidated–so they got kind of 'blown up'" he told Finance Magnates. This sudden and large-scale liquidation "create[d] a local pricing phenomenon."
ATFX Launches WebTV Streaming ServiceGo to article >>
"There [was] so much leverage on margin trading that when people's stacks get liquidated, it creates a locally lower point for the Bitcoin price than the global price. But the problem is that if your assets are stuck in that bubble, you're unable to access the global price…that creates more potential for panic-selling and those kinds of things."
Kyle Samani, co-founder and managing partner at Multicoin Capital, also explained this particular phenomenon in a report that was issued in mid-March on the corona-related crisis.
"During times of crisis, [exchanges] become so congested that arbitrageurs cannot keep prices in line across venues, causing massive dislocations on individual exchanges," he wrote.
In the case of BitMEX, "massive dislocations on a single exchange caused Bitcoin to dip below $4,000 for 15-30 minutes; however, this would not have happened if the market operated correctly."
Therefore, it may well be that crypto exchanges and traders are damned if they do, and damned if they don't; in other words, circuit breakers may not be an ideal fix for preventing chaos on crypto markets, but until cryptocurrency exchange infrastructure can be designed to support large-scale liquidations without price distortion, circuit breakers may be the best solution.
Jose Llisterri said that for this reason, some may find it "sensible to seek a middle-ground and add a minimal set of breakers that ensure an orderly market at all times while preserving the ideological aspects as much as reasonably possible."
And in fact, the practice of implementing protections such as or similar to circuit breakers already seems to have increased in the time since the mid-March coronavirus chaos–though they aren't quite as easily-triggered as those in traditional financial markets.
"After the Covid market rout, some crypto derivatives exchanges have introduced measures similar to circuit breakers, although these work differently than the traditional markets counterparts," Llisterri explained. For example, "on traditional venues such as NYSE, trading is completely halted after specific percentage price deviations (7%, 13%, 20%)."
For example, on March 9th, 2020, and again on March 16th, circuit breakers were triggered at the NYSE as the DJIA fell more than 7% at the open.
However, Llisterri explained that "instead, crypto exchanges, such as FTX, Huobi or Interdax, resort to more suitable solutions without causing disruption to the market," Llisterri explained.
"These solutions range from; unwinding gracefully the positions of traders operating on high leverage, locking the price movements around trading bands which prevent exacerbated flash crashes/spikes, to improving the calculations of their indices with formulas robust to outliers."
But are these kinds of protections sufficiently effective?
Pankaj Balani said that the unique qualities of the cryptocurrency trading ecosystem–specifically, the "fragmented nature of the industry and that of liquidity in the crypto markets"–provide a set of challenges that make designing protections difficult.
In other words, there are a huge number of crypto exchanges, many of them unregulated–as such, traders who weren't happy with an environment equipped with circuit breakers could easily move their business onto another exchange.
Indeed, "having an effective circuit breaker is difficult to implement given the current state of the crypto ecosystem," Balani said. "To have an effective circuit breaker, one that can absorb market shocks, a consensus on price limits, time limits, and other mechanics is needed between various spot and derivatives exchanges."
Michael Creadon, a board advisor at Inveniam Capital Advisors, shared a similar point with CoinTelegraph: "circuit breakers won't work because there are too many exchanges and no centralized rule-making body" he said.
"If Coinbase freezes up but the market moves another 50% on Binance, you won't be able to get out. So you're damned if you do, damned if you don't. For long term hodlers, I think this is less important. For day traders, this is very important. Circuit breakers are a good thing, but hard to deploy when there are hundreds, if not thousands, of trading venues."
Source: www.financemagnates.com
Author: Rachel McIntosh
Cryptocurrency trading Guide for an NRI | Complete Guide
NRI or Non-Residential Indians can buy cryptocurrency based on the trading guidelines of that particular country. NRIs can depend on the local exchange for trading purposes, as that is considered more feasible than trading on exchanges based in other countries. But as far as leading global exchanges are concerned, they operate in most of the countries across the world and have earned good trust and credibility by the users. For an NRI, the trading guide will be more or less similar to that of an Indian citizen, based in India. As India lifted the crypto ban on March 4, 2020, now the Indian users can easily buy Bitcoin with INR.
CoinSwitch is a platform, hailing from India, which supports most of the countries across the globe, and is preferred by Indians and NRI to perform seamless trading, at the best rate. CoinSwitch enables you to trade more than 300 cryptocurrencies with INR, and wherever you are, you can track your transaction till you receive in your crypto wallet.
#1 Go to www.coinswitch.co, and you will come across this window, where you can see the instant coin converter, which gives you the conversion rate from Coin A to Coin B in real-time. If you are a beginner, you must start with one coin, which gives you confidence and scalability and idea on how to trade cryptocurrency. At CoinSwitch, you can get all the updated details of the coin on our page (Value, Market cap, circulating, and total supply), including the five-year price prediction. Based on the analysis, you can make a better and improved decision.
#2 Then, you click on view all offers, where you can check out the rates of all the CoinSwitch partners- which are the leading exchanges like Binance, OKEx, HitBTC, SwapLabs, etc. Then you can choose the best rate as per your own choice. Here, the recommended offer given is for OKEX, you can click on that.
#3 Then you can see this window, where you have to put your Ethereum wallet address, where you want to receive your funds, once the transfer is initiated. Then you have to agree to the terms and conditions and go "next".
#4 Now, this shows that the transaction is initiated, and you can use the given order ID to track your transaction, whenever you want. Just sit back and relax; you will receive the amount in your wallet in no time.
Yes, an NRI can do Bitcoin trading, as per the guidelines and regulations of the particular country he is located in.
An NRI can invest very easily by going to www.coinswitch.co. The steps are described above.
What future awaits cryptocurrencies?
CoinSwitch.co is the world's largest cryptocurrency exchange aggregator which supports 300+ coins and over 45,000+ pairs. It provides an easier way of trading through global exchanges like Binance, KuCoin, IDEX, Huobi, Ethfinex, HitBTC and Cryptopia without creating an account on them. If you are interested in buying cryptos, do give it a try!
Source: coinswitch.co
Author: Anisa Batabyal
bitFlyer's Annual Crypto-Confidence Index Reveals: Confidence in Cryptocurrency Increases Across European Populations Year-on-Year Despite COVID-19 Pandemic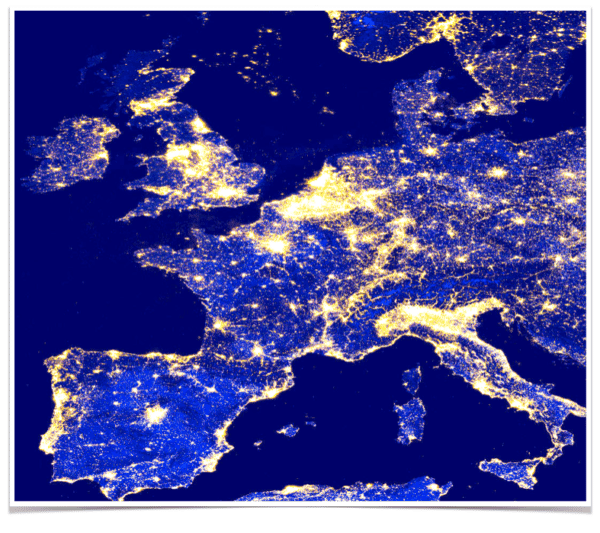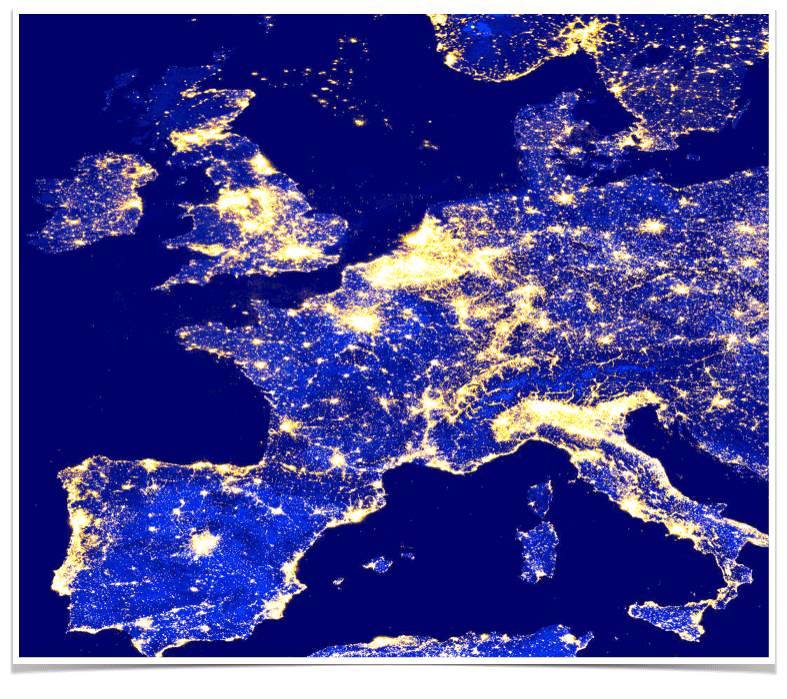 Japan-based cryptocurrency exchange bitFlyer announced on Wednesday it has released the results of its annual Crypto-Confidence Index, which confirmed that confidence in cryptocurrency increases across European populations year-on-year despite ongoing coronavirus crisis. According to BitFlyer, the index was built from a consumer poll of 10,000 respondents across ten countries in Europe.
bitFlyer confirmed that this year's index was conducted during the COVID-19 pandemic outbreak. Despite the pandemic, confidence in cryptocurrencies across Europe has increased 3% versus the 2019 results, and in nine out of the ten countries polled.
The index also revealed that Italy, which is among the countries hardest hit by the novel coronavirus in March 2020, was found to be leading the pack when it comes to the most optimistic countries confident in the future of cryptocurrency, with almost three-quarters (72%) believing they will still exist in some form in 10 years' time. Italy is closely trailed by the Netherlands and Poland, 70% of the populations of which believe in a future for digital financial assets.
"Looking at the UK specifically, it is the only country other than Norway in which population confidence in the future of cryptocurrencies decreased versus 2019."
The index then uncovered almost 1 in 10 (9%) of Europeans believe bitcoin will be fully ingrained into society as a form of currency in 10 years' time versus 8% in 2019, whilst 9% believe it will be used as a security or investment versus 7% last year. bitFlyer further explained:
"Italy is also the country in which the biggest proportion of the population (12%) believes that cryptocurrencies will one day be used as mainstream currency, a 2% increase on the 10% of the Italian population who believed this to be the case last year. Italy has a 2% clear lead on any other country in believing in this purpose for digital currencies, with 10% of Polish respondents also believing that this could be the case. Conversely, only 5% of UK respondents believe in the potential of cryptocurrencies as mainstream currencies."
bitFlyer then added Europeans are uncertain as to how cryptocurrencies might be utilised in the future, despite confidence in their continued existence. A quarter (25%) of respondents answered that they were certain that cryptocurrencies would still exist, but had no idea how they would be used, with this response being up 2% from 2019.
Source: www.crowdfundinsider.com
Author: Samantha Hurst
Previous
Next