Ethereum 2.0 Will Cause ETH Bull Run, Says Analyst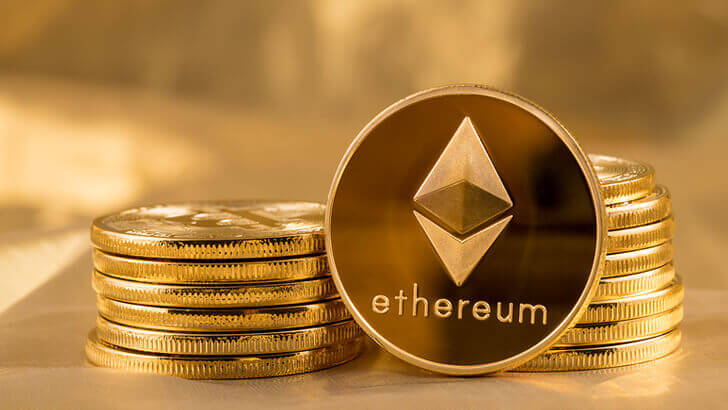 The long-awaited and much-talked-about Ethereum 2.0 will eventually begin soon. Even with all the anticipation, a crypto analyst has added to Ethereum's talk of good fortune, and is predicting that it could spark an Ether (ETH) bull run. In addition to this, there also is the thought that Ethereum 2.0 could actually revolutionize the future of finance.
According to a recent publication from MetaCartel Ventures DAO partner Adam Cochran, ETH 2.0 will be the "largest economic shift in society." Cochran laid out a few points to support his prediction.
Cochran mentions staking, predicting that it could be a strong catalyst for Ether. He says that staking rewards up to 5% could be seen as very juicy by large investors. He believes that through the investors, up to 30% of the asset's entire supply could be staked.
He also talks about ETH's burn mechanism. According to him, the number of ETH burnt should surpass the number of new assets entering the market, annually. This could help create a supply control, which could spike prices.
Cochran also says that one of the crucial improvements to ETH 2.0 is the increase in the number of transactions per second. This will drive its "commercial and consumer viability" and create an actual demand.
Ethereum co-founder Vitalik Buterin has said before, that ETH 2.0 will increase the network's capacity by a thousandfold.
Image Credits: Pixabay
Source: kryptomoney.com
Tezos (XTZ) Outranks Bitcoin (BTC), Cardano (ADA), Ethereum (ETH) in Latest Weiss Rankings
Tezos (XTZ), a proof of stake (PoS) based smart contracts blockchain network has outranked leading projects including Bitcoin (BTC), Ethereum (ETH), Cardano (ADA) and XRP in terms of technology, in the latest Weiss Ratings rankings, reports FXStreet on April 23, 2020.
Per sources close to the matter, Tezos (XTZ) a blockchain network that claims to provide safety and code correctness required for the tokenization of real-world assets, has dwarfed established networks like Bitcoin, Ethereum and Ripple's XRP Weiss Ratings' latest top ten cryptocurrencies by technology.
Weiss Ratings, a rating agency established in 1971, ranks more than 120 leading blockchain networks and cryptos based on a number of yardsticks including the level of adoption, technology, investment risk, and market momentum.
In the latest rankings, Tezos (XTZ) occupies the number one spot in terms of technology, followed by Cardano (ADA), Cosmos (ATOM), Fantom (FTM), and Ethereum (ETH), while in the overall rankings, the world's flagship crypto, bitcoin (BTC) tops the list, with Ethereum, IOTA (MIOTA). Ripple (XRP) and Litecoin (LTC), all trailing behind.
While it may surprise some observers that Ethereum failed to make it to the number one spot despite being the king of DeFi (decentralized finance), the rating agency has hinted that it expects Vitalik Buterin's Ethereum to rise further in subsequent rankings.
Weiss said:
"We have already upgraded Ethereum's technology grade once, and further upgrades are very possible as #Ethereum 2.0 rolls out. This combined with its high adoption rating makes Ethereum very attractive indeed."
Talking about ETH 2.0, BTCManager informed on April 16, 2020, that Prysmatic Labs, one of the top Ethereum development teams has rolled out the ETH 2.0 Topaz testnet. And on April 17, 2020, the ETH 2.0 genesis block was mined and validated.
Interestingly, while the price of Bitcoin (BTC) is still struggling to leave the $7k price region, Weiss Ratings has predicted that the economic aftermath of the COVID-19 outbreak, coupled with the increasing U.S debt and the upcoming Bitcoin halving event in later in May, will trigger a solid bull run for BTC.
"US debt is not only at its highest point in history. It's rising faster than ever. And it's being monetized. So while the world is orchestrating massive quantitative easing, Bitcoin is gearing up for its quantitative hardening."
Like BTCMANAGER? Send us a tip!
Source: btcmanager.com
Author: Ogwu Osaemezu Emmanuel
Ethereum 2.0, Cryptocurrency, and the Future of Ethereum with Pre-Halving
Трансляция началась 15 часов назад
▶️ INFO: https://ethereum.org∕ethereum-2.0-rel…
Vitalik Buterin is co-creator of Ethereum and ether, which is a cryptocurrency that is currently the second-largest digital currency after bitcoin. Ethereum has a lot of interesting technical ideas that are defining the future of blockchain technology, and Vitalik is one of the most brilliant people innovating this space today. This conversation is part of the Artificial Intelligence podcast.
Source: www.youtube.com
Previous
Next