DeFi Experiment: A Loan Issued With Ethereum Domain Name as Collateral
NFT-backed loan provider Rocket LP DAO has signed off the first loan in history that for a collateral has only an Ethereum domain name.
In a Medium post, director of operations at Ethereum Name Service (ENS), Brantly Millegan, says that he received the world's first ENS-backed Non-fungible token (NFT) loan.
To clarify, ENS is naming system based on the Ethereum blockchain that enables users to have simple domain names (e.g. Vitalik.eth). Rocket is issuing loans backed by NFTs as collateral, and NFTs are unique tokens deployed on a blockchain network.
Millegan goes on to describe the process: Rocket LP DAO (decentralized autonomous organization) issued the loan, while Millegan sent his ENS name brantly.eth to the DAO's wallet as collateral. This is possible as ENS runs on Ethereum, so ENS names can interact with other smart contracts on the blockchain and the infrastructure built to support Ethereum-based NFTs.
Rocket issued a c. USD 1,000 (wETH 6.5) loan backed only by one brantly.eth domain name. The loan must be repaid in 90 days with a 15% interest rate.
He could still use and manage his ENS name, Millegan adds. But that ability could be taken away if he doesn't pay back the loan. ENS names have two levels of authority: the Registrant and the Controller, he explains. The former is the owner of the ENS name and is usually also the Controller, a person who sets the record of the name. But the Registrant can assign the Controller and let them manage records for a while. Millegan assigned Rocket as the Registrant and Millegan remained as a Controller.
Some commenters, though, are somewhat more critical of this deal. They believe that the interest rate is too high. "Nice use case, [ridiculous] valuation. Might be worth 1/10th of that on the market," adds '0xcat.eth'.
We justify the valuation with the following criteria:
– As the director of Operations @ensdomains, @BrantlyMillegan has a high reputation
– First names are a major ENS use case
– Brantly is likely to repay for his own first name
– ENS first names have sold for higher amounts
Meanwhile, Rocket LP DAO was founded in January this year by Alex Masmej. Masmej just recently completed the sale of his personal tokens on the Ethereum blockchain, ALEX, raising over USD 20,000 to move to San Francisco and invest in his next startup – "savings account most likely," as he told Cryptonews.com.
Source: cryptonews.com
Author: By Sead Fadilpašić
Binance Launches Its Own Smart Contract-Enabled Blockchain To Challenge Ethereum ⋆ ZyCrypto
Binance, the world's largest cryptocurrency exchange has released the Whitepaper for its new Binance Smart Chain (BSC) that will operate parallel to the current Binance Chain. This new chain will have smart contract capabilities and it will run independently.
Smart contracts are computerized protocols that enable the smooth running of decentralized applications. In the crypto world, smart contracts are synonymous with the ethereum blockchain as that was the first blockchain to integrate them.
Although the Binance team does not exactly say that their new smart contract-enabled chain will be taking on ethereum, the details of the white paper suggest that BSC will achieve better results in certain important areas that ethereum comes short on. Nonetheless, Binance maintains that it intends to have full compatibility with the ethereum blockchain.
In the white paper that was officially released today (April 17, 2020), Binance quips that there was high demand to add the smart contract functionality to the Binance Chain but the team was hesitant as adding a smart contract layer on the existing chain would have slowed down the decentralized exchange and interfered with seamless trading.
To avoid this, the Binance team has instead created a new chain that will run parallel to the current Binance Chain thus supporting smart contracts while retaining the high performance of the original blockchain at the same time.
Binance notes that the Binance Smart Contract is a standalone chain and not a layer 2 solution. This means that the majority of BSC's fundamental and business features are within the chain so that it can operate normally even if the Binance Chain was to be temporarily shut down.
Although BSC will be running independently, Binance Coin (BNB) will remain the native coin of both platforms. This will be enabled by cross-chain support between Binance Chain and the new Binance Smart Chain that will focus on easily moving crypto-assets between the two.
Additionally, the new Binance Smart chain will allow Binance Coin holders to stake BNB and earn rewards. All the 21 validators will also be rewarded in gas fees in BNB, the white paper noted, adding that there will be no mining rewards like in the bitcoin and ethereum networks.
BSC's white paper highlights several key factors that suggest that the new chain will work better compared to ethereum. For instance, the team notes that the chain will use a Proof of Staked Authority consensus mechanism, which is basically a combination of the Delegated Proof of Stake (DPoS) mechanism (like in EOS) and the Proof-of-Authority mechanism.
The Proof-of-Staked Authority mechanism will be more environmentally friendly and it will require a few participants to secure the network, unlike ethereum's Proof-of-Work (PoW) mechanism.
Moreover, the team notes that the new chain will have a faster blocking time and a higher transaction capacity. This will make the Binance Smart Chain superior to ethereum which currently has bottleneck scalability issues that have resulted in congestion and insanely high transaction charges.
However, Binance claims it has no intention of rivaling ethereum. The white paper states that BSC will be compatible with the ethereum smart contract ecosystem.
"To take advantage of the relatively mature applications and community, BSC chooses to be compatible with the existing Ethereum mainnet."
This means that ethereum dApps and other smart contract components will be used across ethereum and the Binance Smart Chain without requiring so many changes.
Though Binance is enabling compatibility with the ethereum network, it might pose serious competition to ethereum. Moreover, it remains to be seen whether or not projects on the ethereum blockchain will migrate to the Binance Smart Chain.
Meanwhile, ethereum remains unbeaten in terms of the number of active dApps, active users and volumes transacted.
It's worth noting that there are several other smart contract protocols like Tron, EOS, TOMO, IOST and STEEM that have been touted as "Ethereum killers". Ethereum has, however, dominated this sector for the longest time.
Get Daily Crypto News On Facebook | Twitter | Telegram | Instagram
The views expressed in the article are wholly those of the author and do not represent those of, nor should they be attributed to, ZyCrypto. This article is not meant to give financial advice. Please carry out your own research before investing in any of the various cryptocurrencies available.
Source: zycrypto.com
Author: Brenda Ngari
Bitcoin, Ethereum and XRP price gaining momentum – bulls taking over?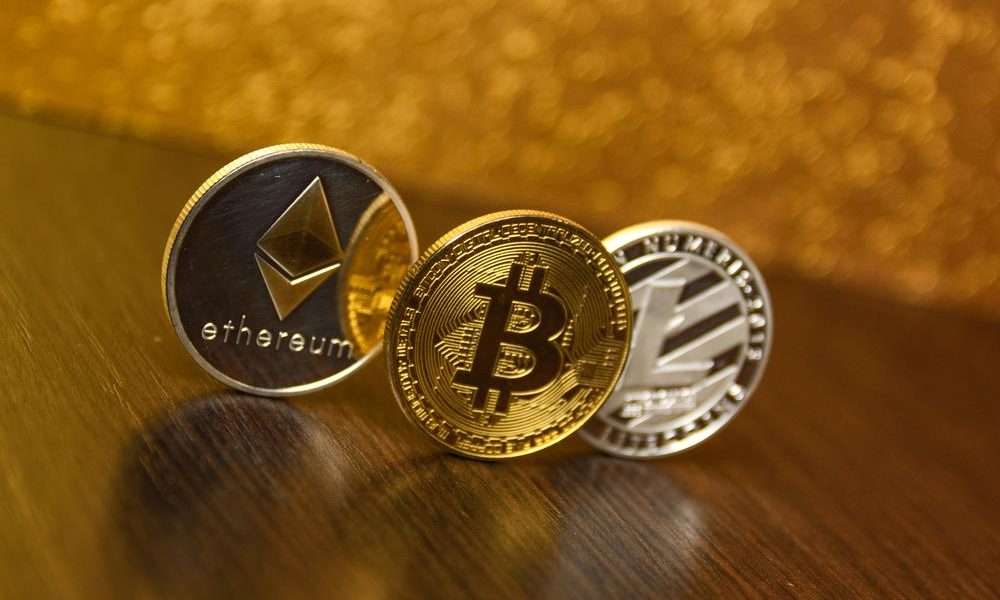 Yesterday the Bitcoin price rose from $6,600 to $7,050 in a few hours and was able to maintain this level until the time of writing.
XRP follows the trend of Bitcoin, but with a price gain of more than 10% Ethereum (ETH) is the biggest winner among the top 3 cryptocurrencies.
After Bitcoin initially fell from $6,900 to $6,600 yesterday, a strong pump followed, which in the meantime caused the Bitcoin price to climb to $7,100. Within the last 24 hours, BTC thus shows a price increase of 6.1% to a price of $7,079.46 at the time of writing. The market capitalization of Bitcoin has increased from $121 billion to $129 billion.
Experienced Bitcoin trader Josh Rager describes that Bitcoin's support along the $6,600 mark has held steady since April 1. Bitcoin rebonded yesterday, rising briefly to $7,150 through a pump. Rager further notes that Bitcoin could start another bullish trend if Bitcoin closes above the $7,000 level on the 4-hour chart.
Another positive signal for the crypto market is that whales are currently withdrawing their Bitcoins from exchanges and sending them to external Bitcoin wallets. This trend and a relatively low trading volume could indicate that Bitcoin is considered a safe haven in times of crisis, Rager added. The data analysis service Whale Alert also confirms this observation and monitored several high-volume transactions of Bitcoin.
🚨 🚨 3,455 #BTC (24,518,857 USD) transferred from #OKEx to unknown wallet
Tx: https://t.co/iNEqsbefYi
— Whale Alert (@whale_alert) April 17, 2020
Well-known Bitcoin trader Galaxy said on Twitter that he is waiting for Bitcoin to close above the $6,950 mark on the daily chart, as he believes that only at that point can Bitcoin confirm a further upward trend. Crypto trader Big Chonis Trading shared a chart on Twitter that shows that Bitcoin is trying to break through the important 50-day moving average, which could be another indication of an uptrend.
$BTC– first intraday break of the MA50 daily chart…a close above would be notable …#bitcoin pic.twitter.com/U2S4L59phk
— Big Chonis Trading😷 (@BigChonis) April 16, 2020
Bitcoin trader and technical analyst "Teddy" describes that Bitcoin could show a correction if BTC does not manage to stay above the $7,000 mark on the daily chart. The $7,000 mark is seen by many other analysts as an important zone that Bitcoin must hold in order to continue its upward trend in the coming days.
Looks like this run will get the hammer$BTC pic.twitter.com/sxUZD3Z0sk
— Teddy (@TeddyCleps) April 16, 2020
Within the top 20 largest cryptocurrencies in terms of market capitalization, Ethereum (ETH) shows the biggest upswing with a plus of 11.62 %, ahead of Chainlink with 10.96 %, Bitcoin Cash with 9.41 % and Ripple (XRP) with 3.71 %. The well-known Bitcoin trader HornHairs describes on Twitter that Ethereum shows a similar price movement to 2017, which then continued a downward trend.
Inverse $ETH reminds me of a 2017 pump in the process of a full retrace. pic.twitter.com/iVUWHIm6Ay
— HornHairs 🌊 (@CryptoHornHairs) April 16, 2020
After central banks around the world announced huge financial injections of 750 billion euros (ECB) and $700 billion (FED), the IMF also announced that it will grant immediate loans to weakened countries, thereby once again pumping more money into the market. Critics in the industry do not see this as a solution to the problem, but only as a delay to the actual crisis.
Bitcoin bull and multiple billionaire Mike Novogratz recently explained that Bitcoin must now live up to its reputation as "digital gold", otherwise he will sell all of his Bitcoins. It remains to be seen whether Bitcoin will continue to rise or whether the high volatility will continue.
Follow us on Facebook and Twitter and don't miss any hot news anymore! Do you like our price indices?
Last Updated on 17 April, 2020
Source: www.crypto-news-flash.com
Author: Collin Brown
Previous
Next