5 of Best Crypto Derivatives Exchanges
Crypto derivatives exchanges have quite literally taken the market by storm. It's a market that has rocketed to over $1 trillion in daily trading volume and shows no signs of slowing down in 2021.
As cryptocurrencies have evolved into the mainstream, so have the different ways traders can interact with them. From leveraged trades and defi swaps, to buying crypto with debit cards and trading 24/7 using mobile apps, traders have more choice and are more empowered than ever. A major catalyst behind this adoption is crypto derivative exchanges, a sector of the crypto market that acts as a one-stop shop for traders and represents over 50% of the entire crypto market.
But in a sea of options, which exchanges offer the kind of reliability, versatility and options traders want? Here, we'll dive into five crypto derivative exchanges you need to have on your list.
Launched in 2018, Bybit has quickly become the go-to platform for clued up traders. Bybit offers 100x leverage, lightning-fast transaction speeds, and an intuitive trading interface that's fully customizable. But what makes this platform unique is its versatility and host of features. From perpetual contracts, one-click coin swaps, and a nifty position calculator, Bybit makes futures trading as simple as it can be, while offering advanced features for those who need them. It's also plugged directly into TradingView and there's a useful mobile app as well as fast and friendly 24/7 customer support that rivals the best of them.
Also worth mentioning is Bybit's high level of transparency, its 99.9% uptime – critical especially during a bull market – and how well it secures customer funds. In the world of crypto these things are critical, and a quick look at Bybit's website, news coverage, and track record shows they're a force that's here to stay.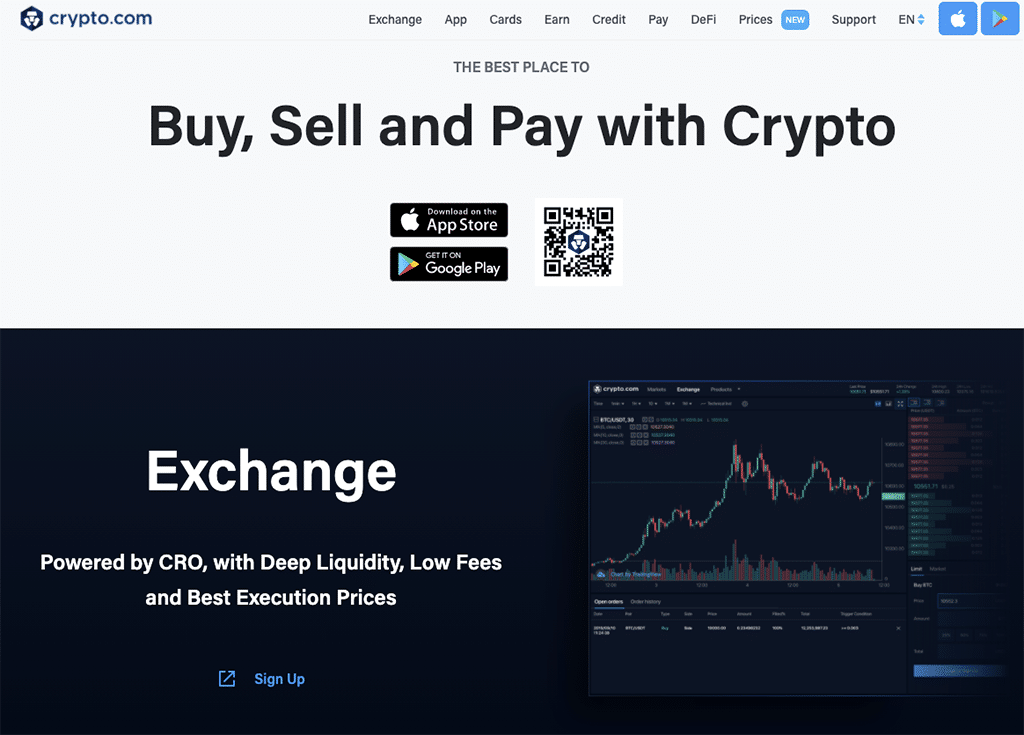 In 2018. Monaco rebranded itself as Crypto.com, and shortly after in 2019 launched its now well-known Crypto.com exchange and mobile app. Here, you can borrow digital assets to trade on the spot market and there's also a native Visa card, which you can apply for within the app. You also have the ability to earn interest on your crypto using the platform's Crypto Earn feature.
Further, Crypto.com has its own native crypto token, CRO, which you can use as collateral toward a crypto loan, and there's a separate defi wallet that syncs up seamlessly to the Crypto.com exchange, meaning you can transfer your crypto from the exchange to the wallet and vice versa with a push of a button. When you add all this to the fact that you can leverage trade as well, Crypto.com is a solid option for traders looking for flexibility.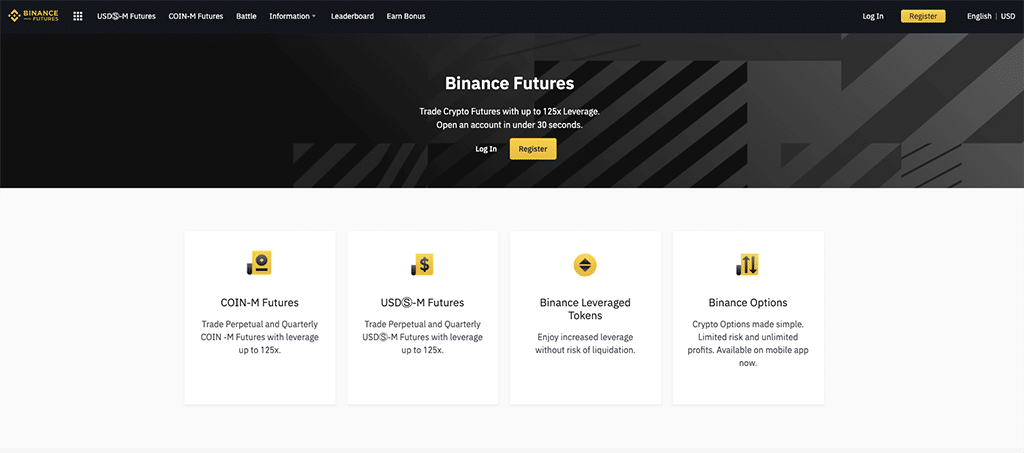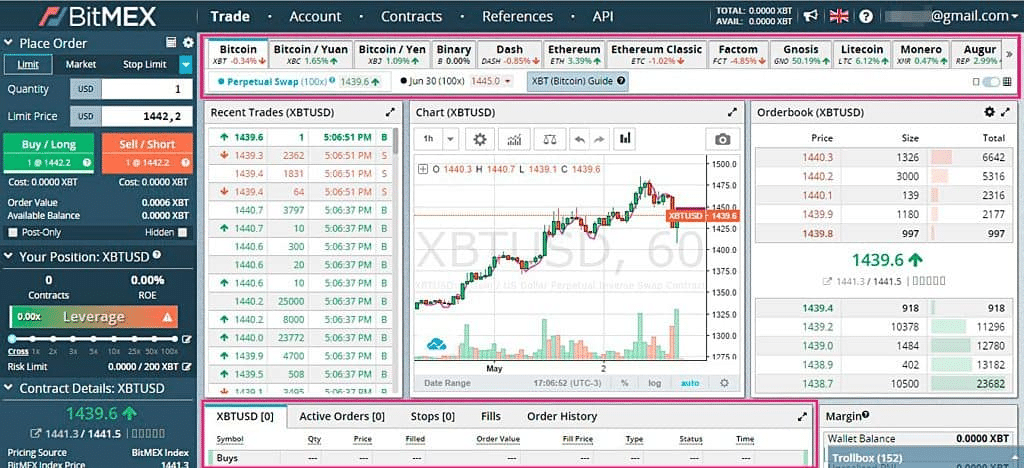 Before the crypto derivative boom, BitMEX was one of the only major players in this segment of the market. With BitMEX, you can get 100x leverage, no time limits on your trades, and the certainty of a solid track record in securing customer assets. And despite a wave of competitors having come into the space, BitMEX still manages to maintain a top 10 spot in terms of daily trading volume. So if you're looking for a professional derivatives platform with an established track record, BitMEX is a viable option.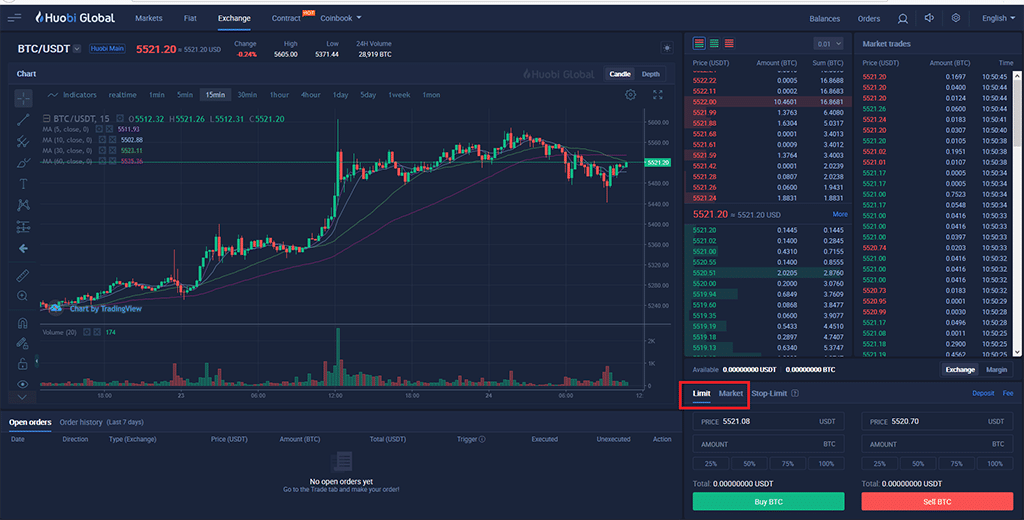 Launched in China in 2013, Huobi has since expanded around the globe and boasts an extensive list of crypto assets available for trading. They also have their own crypto token, appropriately named Huobi Token. On the platform, users can trade futures, perform margin swaps, spot trade, earn interest or take out a crypto loan. Interestingly, they use something called the User Protection Fund and Huobi Security Reserve to compensate users for funds lost in the event of a security breach. If you're looking for a derivatives exchange with lots of functionality and top-notch security, Huobi is one to check out.
Crypto derivatives exchanges have quite literally taken the market by storm. It's a market that has rocketed to over $1 trillion in daily trading volume and shows no signs of slowing down in 2021. For traders who crave the high octane thrills of longing and shorting assets at the flick of a button, derivatives is the most exciting show in town.
next Altcoin News, Bitcoin News, Blockchain News, Cryptocurrency news, News
Having obtained a diploma in Intercultural Communication, Julia continued her studies taking a Master's degree in Economics and Management. Becoming captured by innovative technologies, Julia turned passionate about exploring emerging techs believing in their ability to transform all spheres of our life.
Source: cryptonewscloud.com
Author: CNC
https://cryptonewscloud.com
See author's posts
Pionex Is a Crypto Exchange With Built-in Automated Trading Tools You Can Trust
The international Pionex cryptocurrency exchange has been one of the fastest growing trading platforms in Asia in 2020 and it is now set to capture even more of the global market in 2021. What makes Pionex so popular is the trustworthy team of professionals behind it and the top notch automated trading tools that it offers for free to all clients.
With so many platforms, exchanges and protocols competing for your crypto these days it can be hard to know which to choose. The number one principle that should guide you is to find a company you can trust, and one of the best options for that is Pionex. It has around 100,000 users and it is one of the biggest Binance brokers while it aggregate liquidity from Huobi Global at the same time.
Pionex already has a U.S. MSB license and is pending for a Singapore MAS license. It never issued its own token like other exchanges and it is more likely to reach NASDAQ with an IPO than just pull another ICO. Pionex is backed by BitUniverse, and invested by prominent Chinese venture capital firms Banyan Capital, Shunwei Capital and Zhenge Capital.
In September 2020, Bloomberg reported about the popularity of Pionex's trading bots and mentioned that it has a team of around 80 people, most of whom are developers with experience from leading Chinese tech firms such as Cheetah Mobile, Alibaba Group and Baidu. Its Global CEO, Daniel Seng-Cheng YEO, has more than 30 years of experience in the finance industry, with Hong Kong SFC Securities Qualification Paper 1 RO for type 2 license.
Unlike some popular exchanges that only focus on short term gains for themselves, Pionex's approach is to help their clients earn and keep as much as they can in the long term. This is evident as Pionex doesn't try to push risky highly leveraged trading products on clients, instead encouraging them to limit leverage and think as investors not gamblers.
This approach is also evident in the trading bots that Pionex offer. These are not not meant to be similar at all to most advertised trading bots, they don't promise to be money printing AI algorithms that will give you huge returns and in reality just lose all your funds. Pionex's trading bots are automated tools that are built to assist a smart investor in implementing his strategy. In total Pionex offers a dozen trading bots, each built for a different market and different situation.
The first bot, and also the most popular one, is the Grid Trading Bot. Grid Trading is the strategy that has been used in the forex market and it basically helps traders to buy low and sell high in a specific price range. This bot is very suitable for the highly volatile crypto market as it can help investors to avoid the psychological pitfalls that make all human traders panic sell and fomo buy. The popularity of the Grid Trading Bot on Pionex has made many other leading exchanges try to copy it and offer their own version, but Pionex was the 'pioneer exchange' in offering this tool.
To learn how you can use it read Pionex's recent blog post – The Best Bitcoin Trading Strategy For Newbies in 2021 – or watch the following video guide:
Get involved and meet the Pionex community on Reddit, Telegram, Twitter and Discord.
This is a sponsored post. Learn how to reach our audience here. Read disclaimer below.
Source: www.clublaura.com
US crypto exchange suspends XRP trading in light of SEC lawsuit • Crypto Timeless
A major United States-based cryptocurrency exchange has halted all XRP trading on its platform in the wake of the Securities and Exchange Commission's ongoing lawsuit against Ripple Labs.
The PayBito exchange, which processed $1.1 billion worth of trades in 24 hours leading up to the time of publication, will suspend all XRP trading pairs, as announced on Feb.18. Four XRP trading pairs have historically been available on PayBito, with XRP/USDT trades proving the most popular.
Notably, the trading suspension will not affect users' holdings, and those with coins held on the exchange will still be able to transfer them out of the platform, said PayBito managing director Raj Chowdhury:
"Our decision for suspending XRP trading will certainly not affect our users' access to factors like security and compliance, thereby allowing them to transfer XRP's from their wallets to other exchanges."
PayBito said it would continue to monitor the ongoing legal dispute between the SEC and Ripple Labs, suggesting it could reinstate XRP trading depending on the outcome of the lawsuit.
In December 2020, the SEC filed a lawsuit against Ripple Labs, alleging that the sale of XRP coins constituted a violation of securities laws. Ripple Labs continues to deny the allegations and has since demanded that the SEC explain why XRP is classed as a security, while Ether (ETH) isn't. Officials from the SEC had previously stated publicly that coins like Bitcoin (BTC) and Ether were sufficiently decentralized so as to not represent security issuances.
What future awaits cryptocurrencies?
PayBito joins a long list of major exchanges that have opted to steer clear from XRP while the lawsuit is underway. Binance.US, eToro, Coinbase, Bittrex and OKCoin have all either halted XRP trading or delisted the coin completely.
Source: cryptotimeless.com
Author: by admin
Previous
Next