CoinShares Releases A Bitcoin ETP On The SIX Swiss Exchange
January 19, 2021January 19, 2021
The investment company that specializes in digital assets Coinshares releases a Bitcoin ETP or an exchange-traded product on the SIX Swiss exchange according to a report that we have in our latest BTC news.
Coinshares releases a new product on the exchange and Koimanu which is an institutional custody company will be the custodian of the ETP, costing investors 0.98% of their holdings in fees. A Bitcoin ETP is basically security that tracks the value of the cryptocurrency and they are much similar to stocks as they trade on traditional exchanges and have opening and closing bells. On the crypto exchanges is different as they work 24/7. Exchange-traded funds are only one type of ETP.
CoinShares already has a separate group of ETPs via the XBT provider that operates as its subsidiary. XBT provider's Ether tracker one and BTC tracker one are listed on the Stockholm Nasdaq exchange. The XBT provider reported $2.9 billion of assets under management since the year started. The Swiss-based ETP will start off with $200 million in assets under management according to the chief strategy officer of the platform Meltem Demirors.
massive congrats to our team @CoinSharesCo – starting 2021 off with a 🧨 bang 🧨
our newest exchange traded product (ETP) line launches tomorrow w $200M in AUM
thanks @VildanaHajric for covering the storyhttps://t.co/XoLSLmZVCW
— Meltem Demirors (@Melt_Dem) January 18, 2021
They are hoping that this figure will grow once the bitcoin price rises. The price of BTC is up by 13% over the week and doubled in the past two months to $40,000 but is now resting above $36,000.
As we reported previously, The CSO of Coinshares believes that PayPal could issue their own cryptocurrency soon because the company already endorsed in crypto by providing support for Bitcoin. Meltem Demirors said that she will not be surprised if that happens as the company announced its soon-to-come support for crypto. In an interview with CNBC's "Fast Money" Demirors claimed that PayPal's supporting of crypto could become a basis for launching its own token:
"I wouldn't be surprised if, in the next six to 12 months, we see PayPal launching its own digital currency similar to a digital dollar that we see in many payments companies."
Demirors said that PayPal could be interested in launching its own token as the company left the Libra Association which as the governing body of Facebook's Libra digital crypto project. A member of the association of the project's launch in June 2019, PayPal left the initiative a few months later because they didn't want the regulatory scrutiny over libra to get in their business ways.
DC Forecasts is a leader in many crypto news categories, striving for the highest journalistic standards and abiding by a strict set of editorial policies. If you are interested to offer your expertise or contribute to our news website, feel free to contact us at [email protected]
Source: bitcoin-core-news.com
Author: by admin
Blockchain Bites: 'Crowded' Crypto Traders, Ether All-Time High, the Bitcoin Battery Proposal
Ether reached new highs, more people than ever are "long bitcoin" and a debate over bitcoin's energy consumption is raging.
Crowds trade
Bank of America found that "long bitcoin" is now the most crowded trade among fund managers, finally unseating "long tech." Essentially this means investors are placing bullish bets on bitcoin – for what I assume is a variety of reasons including bitcoin's deflationary attributes amid record money printing as well as herd mentality. The survey found that shorting the dollar is now the third most popular trade. Meanwhile, JPMorgan thinks bitcoin needs to cross $40,000 again to keep from bleeding investors while South Korean fintech firm Dunamu has revealed a "fear and greed" digital asset index.
Supply the chain
The U.K. National Health Service tapped distributed ledger Hedera Hashgraph and software firm Everyware to track the temperature of COVID-19 vaccines in cold storage. NHS facilities in the U.K.'s South Warwickshire, Stratford Upon Avon, and Warwick hospitals region will be using the technology initially, with a wider rollout planned as vaccine distribution progresses.
ANOTHER BTC ETP: Is launching on Switzerland's SIX exchange, this time developed by CoinShares. (CoinDesk)
WHITELISTED: ENJ is the first gaming token to receive (self)-regulatory approval in Japan. (CoinDesk)
UNISWAP UNIVERSITY: Harvard Law Blockchain & FinTech Initiative, a student organization, is the latest "Uni" delegate. (Twitter)
LAST DAY: OCC's Brooks steps down. (Twitter)
FORGOTTEN MILLIONS: Binance unlocked 16 million BNB meant to be released for staff in July 2020. (Decrypt)
666,666: A biblical message was encoded at a recent bitcoin block height corresponding with "the mark of the beast." (Decrypt)
Consolidation and rotation
With all eyes on ether, which crossed a new all-time high, market analysts are still confident in their assertion that traders are allocating to altcoins. Bitcoin notched two straight days of gains, but is still trapped in the $34,000 and $40,000 range – hovering near $37,000 at press time. "This period of consolidation is building a solid base, giving those who wish to sell bitcoin plenty of time," according to the cryptocurrency exchange firm Diginex.
Bitcoin battery
With bitcoin at record levels, a number of critics have come out of the woodwork to present counter-narratives of the recent market rally or reasons why the cryptocurrency should be banned. Of all the age-old critiques of the cryptocurrency, the one that is most damaging, and perhaps most sympathetic to outsiders, is bitcoin's intense energy consumption.
On Sunday, London-based software engineer Stephen Deihl composed a tweet thread discussing the environmental impact of bitcoin mining. Citing WolframAlpha data, Diehl claims that the "bitcoin network annually wastes 78 TWh (terrawatt hours)," said to be enough to power "several million U.S. households."
This is a "giant smoldering Chernobyl sitting at the heart of Silicon Valley," Diehl writes. He's not alone. Apple engineer Fredrick Jacobs joined the fracas saying the financial incentives of bitcoin can lead to wasted, "often not green," energy.
It's indisputable that bitcoin is a consumptive good. Just as mining gold has a range of externalities, so does bitcoin. In 2018, the World Economic Forum (WEF) estimated that the global bitcoin network consumes as much energy as Ireland. I've also heard Austria and Venezuela as points of comparison. For those who see little value of a distributed, un-censorable currency, this is unconscionable. It's enough to turn any sane observer into a crypto Kaczynski.
As ever, bitcoin's supporters have come out to counter these claims. The Schelling point bitcoin champions have landed on this time around is the idea that "bitcoin is a battery." Not only is bitcoin a store of value, but it could be seen as a useful store of energy.
As CoinShares Chief Strategy Officer Meltem Demirors writes, bitcoin "makes energy mutable, portable, storable and transferable by turning it into money." In other words, bitcoin is a "battery" because it takes energy and turns it into a currency that can be used to pay for energy later.
There are a boatload of ideological and material assumptions baked into this battery idea. But is it wrong?
At the most basic level, this is precisely the business model of bitcoin miners. The owners and operators of bitcoin's specialized mining equipment deploy their systems wherever there is cheap, readily available power. These machines solve complex mathematical problems that secure the ~$700 billion network and are rewarded with a bitcoin subsidy.
This payout is then often cashed out to pay the power bills. Complicating this idea slightly, Bitcoin advocate and author Knut Svanholm, an early promulgator of the "bitcoin battery" concept, said: "It is important to remember that it does not convert energy into value directly but rather electricity into digital scarcity. Digital scarcity which then can be programmed to express value."
This doesn't address the issue of bitcoin's energy draw directly, but is a defense of bitcoin as a scarce, valuable asset worth powering. A similar line of defense is to compare bitcoin to other energy-intensive goods or services. What about Netflix? What about Twitter? Are not most internet-based platforms major draws on the power grid with arguably limited usability?
I was born at the tail end of the millennial generation, and as such am painfully aware of the environmental catastrophe humanity is staring down. I turn off the lights when I exit a room. I buy nuts and grains in bulk. In elementary school, I gave a report on recycling and have kept up the habit. I am committed to the idea of using less and preserving more.
It's for this reason that I want to take bitcoin's environmental footprint seriously.
The last line of defense (that I'll cover) is the idea that bitcoin is green, to an extent. It's frequently claimed that the majority of bitcoin mining is powered by renewable sources. CoinShares estimated, in 2019, that 73% of bitcoin's "energy mix" is from renewables. Others say that a fair amount of bitcoin is mined using energy that would have been otherwise wasted – such as from natural gas flaring.
Along these lines, WEF argued in 2018 that renewables providers, like wind or solar farms, should consider turning on crypto miners whenever there is a surplus of energy when the sun is shining and the skies a'blowing. "[I]f the grids are overloaded, clean energy is abundantly wasted," they write. "For every block added to the chain by this method, there will be no accompanying carbon emissions."
This isn't a bad idea. But I think there is a blindspot that could also explain one of the weakest claims that bitcoin is green. In short, a block subsidy that's won by an eco-friendly miner isn't carbon free, there's a whole network of miners competing for the same subsidy that may not be plugged into a hydroelectric port.
Bitcoin is wasteful by design. No matter what percentage of hash power is green is besides the point. Proof-of-work is wasteful, and there will always be people that are offended by that. And ideas of coordinating the bitcoin network to turn on and off depending on energy production will never work. Right now, coordinating a network of bitcoin miners is easy, because there is no coordination – people plug in their miners and let them rip.
Underlying the environmental discussion is a presumption of whether bitcoin has any value, and whether that value is worth the cost. Unchained Capital framed bitcoin's energy-value in near-apocalyptic terms:
"Future economic stability is fundamentally why there can be no more important source of demand for the consumption of energy than the security of bitcoin's monetary system, especially when the alternatives (fiat and gold) are structurally flawed."
It doesn't have to be so black and white. But when it comes to bitcoin's future, it's worth asking what powers bitcoin could disrupt.
Source: www.bit-cointalk.com
Bitcoin node count strikes new all-time high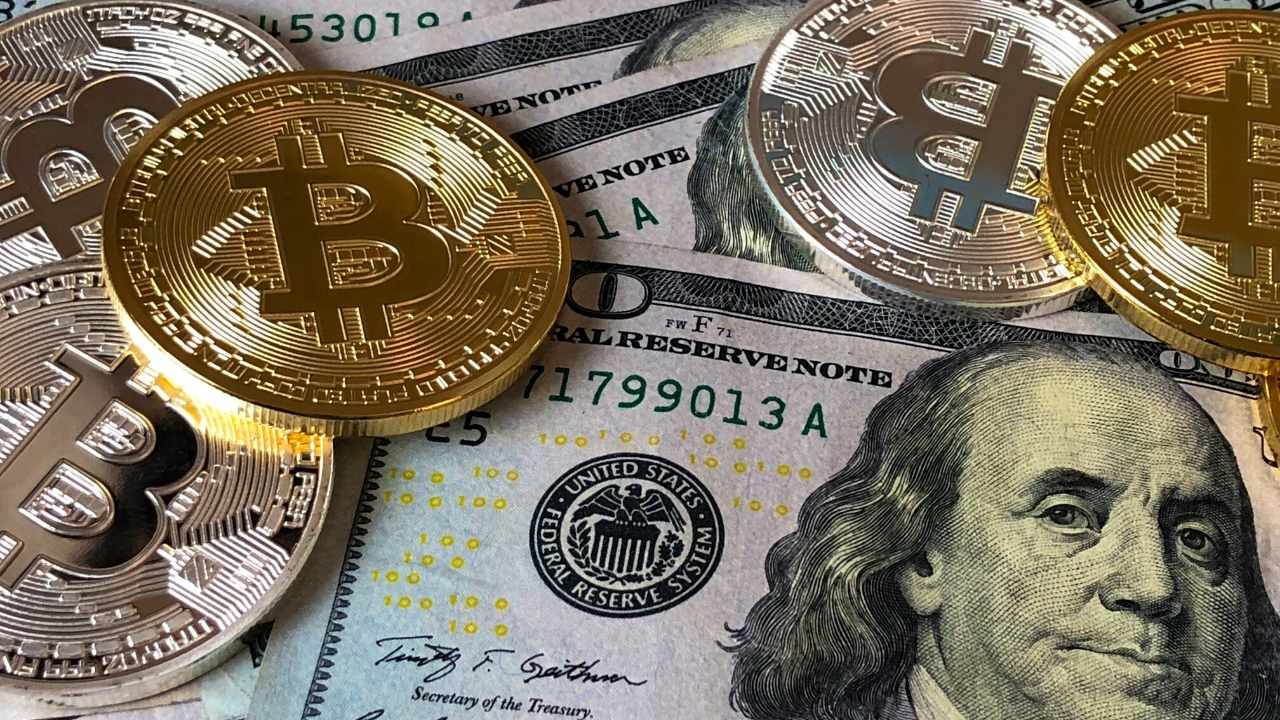 The number of Bitcoin nodes is at an all-time high, with 11,558 reachable nodes currently active, according to Bitnodes.io. Another Bitcoin network statistics tracker, coin.dance, calculates the total number of Bitcoin nodes at 11,613, which is just above the previous high of 11,250 set one year ago this month.
The Bitcoin Core software update 0.21.0 was released for public download on Jan. 14 2021 and is currently the fourth most utilized version of the software among nodes
There are currently 619 nodes running this version of the software, which represents about 5.5% of all nodes running some version of Bitcoin Core. Almost 5,000 nodes are still running the second-most current release of Bitcoin Core, 0.20.1, which remains the most popular.
#Bitcoin node runners, consider upgrading your node to the latest version 0.21 to support Tor v3.
Close bitcoin core, download 0.21 and verify signatures, install new core, runhttps://t.co/f0D3eMXPrt
What cryptocurrency will become the main one in a year?
— [email protected] (@stephanlivera) January 17, 2021
The latest version of Bitcoin Core also introduces a way to create more predictable testnets and implements Taproot consensus rules without activating them on the main net.
The changes will ultimately serve to increase privacy in Bitcoin transactions as Taproot assures that outputs no longer reveal spending conditions which are needlessly exposed in previous implementations. Removing differentiating features from transactions will also help Bitcoin to become a more fungible asset, closer in line with Bitcoin inventor Satoshi Nakamoto's original proposal for "digital cash."
— Aníbal Santaella (@[email protected]) (@a_santaellas) January 19, 2021
Up to 25% of all available Bitcoin nodes run on hidden network Tor, which makes Bitcoin Core 0.21.0's compatibility upgrade for Tor version 3's hidden services essential as version 2's hidden services will become deprecated later this year. Running a Bitcoin client using Tor adds a layer of privacy by obfuscating the IP address of a connecting node.
According to Satoshi, a robust amount of independently-operated nodes is considered essential to the success of Bitcoin, as its fundamental value relies upon its ability to remain decentralized. Running a node is also a more secure way to self-store Bitcoin, and a practice being adopted by a number of holders who are increasingly wary of custodial services.
If you are a Bitcoin HODLer who does self custody and runs a full node, then you are "one of the world's leading blockchain experts".
— The Bitcoin Rabbi (@thebitcoinrabbi) January 17, 2021
Previously known as Bitcoin QT, Bitcoin Core is a software client developed by Wladimir J. van der Laan which is based on reference code written by Satoshi. It is the most popular implementation of the Bitcoin protocol by far, with 98.5% of all nodes running a version of Bitcoin Core software.
The rise in Bitcoin nodes is correlated with an increase in the number of Lightning Network nodes and channels, which are also witnessing all-time highs.
Title: Bitcoin node count hits new all-time high
Sourced From: cointelegraph.com/news/bitcoin-node-count-hits-new-all-time-high
Published Date: Wed, 20 Jan 2021 03:27:14 +0000
Source: www.medianews.ca
Author: admin
Bitcoin Billionaire Review: Comprehensive Sign Up Guide For Bitcoin Billionaire App
NEW YORK, Jan. 19, 2021 /PRNewswire/ — Bitcoin Billionaire Update: Bitcoin Billionaire allows users to invest and trade in this cryptocurrency conveniently. A user deposits money into their account which is then converted into the Bitcoins that they use to trade. Bitcoin Billionaire is a famous crypto auto trading platform. These are the easiest steps to follow while using Bitcoin Billionaire to trade : Register, Deposit Money, Start Trading
The Bitcoin Billionaire's concept is pretty much the same as that of stock trading. It is an automated system that is designed to enable individuals to enter the cryptocurrency market and start trading or investing with ease. Bitcoin Billionaire is an automated, cryptocurrency trading robot.
REPORT IN THE OFFICIAL WEBSITE: https://bitcoin-billionaire-pro.com/
Analysts across the globe are predicting a bitcoin boom like never witnessed earlier than inside the coming months. Robert kiyosaki, the author of rich dad, poor dad has lately anticipated that btc will hit seventy five thousands usd in some months to return. Max keiser of the keiser report is also predicting a growth so as to push btc price to $100k by using early next year. Bitcoin Billionaire claims to have all that it takes to capitalize on such booms. The robot trades volatility and hence capitalizes on each the upward and downward charge swings. the users are becoming rich, paying off their debts, and becoming financially independent by trading with Bitcoin Billionaire.
Bitcoin Billionaire has been identified as one of the first trading platforms for cryptocurrency that allows crypto traders to invest as low as $250 to start using the trading platform. This is one of the lowest deposit values that can be found on the crypto market. Following the trading analysis, and reviews from crypto traders who invest $250, it has been concluded that trading with the minimum deposit will yield a profit of $8000. The customer success rate of the Bitcoin Billionaire is more than 97%, found users who are earning over $4,000 daily, there are so many positive testimonials, Please check the customer reviews to see for yourself. The user has to register on the website, fill up the details, fund the account, and start trading. No fees, it is free to create a new Bitcoin Billionaire account. Open Bitcoin Billionaire Account for Free Now From The Official Site
It was confirmed that any user who trades with the minimum deposit of $250 can earn up to $1,000 from the crypto market every day. This profit is guaranteed for all users, based on personal experience with Bitcoin Billionaire. The fast rate at which transactions are completed by the Bitcoin Billionaire crypto trading system is amazing. That is one of the features directly linked to the massive profits earned by the daily users. The most consistent automated trading software, Bitcoin Billionaire now predicts market movements for traders. The software has an accuracy rate of 99.4%. So, based on these trade signals, user can place profitable trades. Traders can also choose to trade in the manual mode if they wish. The automated crypto trading platform is safe for every potential crypto investor. It is one of the safest platforms; the team have confirmed that excellent antivirus and malware programs have been installed on the platform, to protect the users. To register on the automated app, users need to fill the sign-up form on the platform's landing page.
Traders don't require any exceptional knowledge or support to use this software because the automated trading robots of Bitcoin Billionaire are programmed with highly advanced and accurate algorithms. Bitcoin Billionaire is free trading platform so easy to use but if user do have any questions or issues, there's a customer support team on hand to help user out whenever they need it. Bitcoin Billionaire wants trader to make as much money as possibly user can and that's why they provide a team to help traders 24 by 7. Traders have to work for about 15 to 20 minutes. Sometimes it will take less too if traders are in auto-mode. There is no doubt that cryptocurrencies have started becoming extremely popular. Bitcoin Billionaire App is a bot that has rapidly gone viral all over the countries in the world. Its users claimed that this trading robot is highly profitable and can be a source of lucrative income. Using this robot can provide a possible profit of $5000 daily from an initial trading capital of $250. Best Crypto Trading Bot in 2021
Official Website: https://bitcoin-billionaire-pro.com/
Contact Details:
Bitcoin Billionaire
[email protected]
TOLL FREE (800) 364-1388
SOURCE Bitcoin Billionaire
Source: www.prnewswire.com
Author: Bitcoin Billionaire
3 reasons Bitcoin abruptly dropped by 7.4% overnight
The price of Bitcoin declined steeply overnight and three factors are likely behind the unexpected pullback.
Published on January 19, 2021
The price of Bitcoin (BTC) dropped sharply from $37,800 to $35,000 overnight, liquidating $572 million worth of cryptocurrency futures positions.
There are three major reasons why the price of Bitcoin declined steeply in the past 12 hours. The reasons are an overheated derivatives market, growing doubt in the market, and the lack of upside volatility.
Before the pullback occurred, the Bitcoin derivatives market was extremely overheated. The futures funding rate was hovering at around 0.1%, which is 10 times higher than the average 0.01%.
The futures funding rate is a mechanism that achieves balance in the futures market by incentivizing long or short contract holders based on market sentiment.
If there are more long contracts or buyers in the market, then the funding rate turns positive. If it becomes positive, then buyers have to compensate short-sellers with a portion of their contracts every eight hours, and vice versa.
Almost all major cryptocurrencies saw their funding rates spike to around 0.1% to 0.3%, which meant the market was extremely overleveraged.
When the market is this overcrowded, the likelihood of a long squeeze increases, which could cause many futures contracts to get liquidated in a short period.
According to researchers at Santiment, there is "trader doubt" in the market on whether BTC would hit $40,00 again. They wrote:
"Thinking face There is an increasing amount of trader doubt that #Bitcoin will revisit $40,000. But according to address activity and trade volume, the long-term trend still looks plenty healthy. Keep a close eye on whether $BTC's usage rate stays propped up."
The fundamentals of the Bitcoin blockchain network, such as address activity and trade volume, remain strong. However, the market sentiment has dwindled in the past week as BTC continues to struggle to break out of the $38,000 resistance area.
Bitcoin has been seeing weak reactions from buyers throughout the past several days, compared to the initial rally to $42,000 in early January.
During the early phase of the rally, whenever Bitcoin dipped to key support levels, like $35,000, there was often a big reaction from buyers.
However, since mid-January, there have been weaker reactions from buyers at key support levels. This indicates that the expectations of a rally toward the $40,000 to $42,000 resistance area have subsided, at least in the near term.
The selling pressure on Bitcoin mostly came from Asia in the first two weeks of January. But, as shown in the overnight correction on Jan. 19, Bitcoin has started to see weakness in the U.S. market as well.
The combination of limited upside volatility and the lack of upside momentum is seemingly causing traders to become cautious in the near term. This likely means that BTC sees a prolonged consolidation phase until February.
Source: news.iobanker.com
Author: ByioBanker
Bitcoin Energy Consumption Is Far More Efficient and Greener Than Today's Banking System – Mining Bitcoin News
While bitcoin and a variety of digital currencies have swelled in value, a number of critics have spread fear, uncertainty, and doubt (FUD) in regard to the energy consumption proof-of-work (PoW) cryptocurrencies leverage to produce new units of currency. Just recently the software engineer Stephen Diehl expressed his dissatisfaction over the environmental cost of bitcoin. However, cryptocurrency supporters believe Diehl failed to mention the amount of renewable energy used by a great number of mining facilities, alongside the insurmountable cost to operate today's banking system.
The latest hot topic within the cryptocurrency industry is the topic of Bitcoin's proof-of-work (PoW) energy consumption, and whether or not the consumption is efficient. The conversation was sparked by a number of articles published during the last year, alongside software engineer Stephen Diehl's recent critique of the network's power consumption.
Besides the fact that Diehl considers the crypto asset to be "a giant smoldering Chernobyl," he also said that "bitcoin economics [is] a pyramid-shaped investment scheme backed by the collective delusion that value can [be] created out of nothing by convincing greater fools to buy it after you do."
Diehl's criticism toward Bitcoin's energy consumption is filled with obvious fallacies, but he also doesn't realize how Satoshi's cryptocurrency network is more energy-efficient than most think. Diehl and many others, also fail to recognize the cost to maintain today's banking system, which consists of a great number of terawatts dedicated to servers, branches, and automated teller machines.
1/ Bitcoin's energy consumption is not "wasteful."
– It is much more efficient than existing financial systems
– No one has the moral authority to tell you what is a good or bad use of energy (ex: watching the Kardashians)
Let's debunk this FUD👇
— Dan Held (@danheld) January 18, 2021
Most of the consumption data stemming from the BTC network is derived from the Cambridge Bitcoin Electricity Consumption Index (CBECI). Interestingly enough analysts and mainstream media reporters also reference the digiconomist.net bitcoin energy consumption index as well. Unfortunately, both CBECI and digiconomist.net's annualized consumption of terawatt per hour (TWh) data has a very large discrepancy.
The digiconomist.net stats show the BTC network captures 77.78 TWh, while CBECI indicates the network is 111.08 TWh. That is a huge variance (44% difference) when attempting to estimate the data consumption of the crypto asset's network. Yet, these are the most leveraged sources used by bitcoin naysayers who say BTC's electrical consumption is a 'waste' without any shame.
Further, we don't even know how accurate the CBECI data is because a team member from the Cambridge Centre for Alternative Finance (CCAF) recently explained to news.Bitcoin.com that the CBECI map is not up-to-date and will be updated in 2021. This has led to numerous reports stating that China captures 65% of the Bitcoin mining hashrate, which may be entirely inaccurate. In July 2020, a hashrate report written by Bitooda said China was steadily losing its concentration of bitcoin hashpower and the country dropped to 50%.
It is far more likely, that CBECI's theoretical lower bound estimate for the BTC network's energy consumption is more accurate. This theoretical lower bound estimate is around 4.6 gigawatts or 39.3 TWh annualized on January 19, 2021. Moreover, there are countless rebuttals and data points that show people complaining about Bitcoin's energy consumption are overreacting.
we had the exact same debates about the perceived 'costliness' of the gold standard
I would direct the energy crew to go read those rebuttals instead of boring us with 100 yr-old arguments
— nic carter (@nic__carter) January 18, 2021
For instance, the anti-bitcoin environmentalists do not weigh the fact that much of the PoW mining industry uses renewable energy sources like hydropower, wind, solar, and geothermal energy. There are a number of reports that show over 70% of crypto miners use a mix of renewable energy to power facilities across the world. There is also abundant efforts dedicated to energy cogeneration as well.
The 2020 third Global Cryptoasset Benchmarking Study by the University of Cambridge also indicates that 76% of digital currency miners use renewable power sources. Backing up this data is a report from Deutsche Bank Research, the Chinese National Energy Agency, Morgan Stanley, and Coinshares. The report from these four organizations highlights that "78% of Bitcoin's electricity usage is from renewables."
There are countless reminders and real-world examples of bitcoin miners using a far more efficient means of electric use than all of the financial systems on the planet. Two years ago, Bill Tai, an investor and board director of Bitfury, detailed that Satoshi is smiling because of the green energy use bitcoin miners use today.
"It's been clear to me for years now, that mining of Bitcoin and other 'proof-of-work' based cryptocurrencies are driving positive change in the underlying infrastructure of energy production — at an accelerating rate," Tai explained at the time. The investor is also the chairman of Hut8's board and he said the company has a "policy to 'be green' as we build." Tai detailed that the most efficient sources of electrical power are not fossil fuel-based in order to scale, but the marginal costs of water, solar, and wind-based energy, Tai stressed.
Then ultimately there's the cost of the modern banking system, something that bitcoin naysayers never account for when they criticize the crypto's energy consumption. There is a great number of articles and statistics that indicate the current banking system uses well over 140 TWh a year. In one study, Katrina Kelly-Pitou, a researcher who "studies clean energy technology, specifically the transition toward decarbonized energy systems" says the energy conversation surrounding bitcoin is "oversimplified."
Furthermore, the researcher stressed that "Bitcoin's energy consumption isn't as bad as you think." Then the Hacker Noon contributor, Carlos Domingo, called the comparison of bitcoin's electrical usage to Visa's a complete "fallacy."
Domingo said:
Stop complaining about Bitcoin and start complaining about Xmas lights.
This past October, the researchers Yo-Der Song and Tomaso Aste, published a report which highlights that the cost of bitcoin mining "has never really increased." In the paper, Aste and Song detail that the Bitcoin network consumes a lot of energy, but the researchers still manage to estimate the "lower bound for the global mining energy cost for a period of 10 years from 2010 to 2020."
"Despite a 10-billion-fold increase in hashing activity and a 10-million-fold increase in total energy consumption, we find the cost relative to the volume of transactions has not increased nor decreased since 2010," the paper notes.
The researchers add:
This is consistent with the perspective that, in order to keep the Blockchain system secure from double-spending attacks, the proof of work must cost a sizable fraction of the value that can be transferred through the network. We estimate that in the Bitcoin network this fraction is of the order of 1%.
It is clear that the bitcoin mining industry is not as wasteful as the current banking system filled with not only servers, ATMs, and branches, but it is also free of rampant fraud and manipulation as well. Despite this, members of today's woke crowd and cancel culture want to "criminalize bitcoin," because it is allegedly "grotesquely damaging to the environment." As usual, these critics are filled with emotional opinions and weak virtue signals, without a whole lot of facts to back them up.
What do you think about the recent critique toward Bitcoin's energy consumption? Let us know what you think about this subject in the comments section below.
Bill Tai, Bitcoin mining, BTC Mining, BTC Mining Rigs, Cambridge Centre for Alternative Finance, CBECI, Coinshares, Cost of Banking System, Deutsche Bank Research, digiconomist.net, electric, Electricity, electricity consumption, GW, Katrina Kelly-Pitou, Modern Banking System, PoW, PoW Mining, Renewable Energy, renewables, Satoshi, terawatts, TWh
Purchase Bitcoin without visiting a cryptocurrency exchange. Buy BTC and BCH here.
Disclaimer: This article is for informational purposes only. It is not a direct offer or solicitation of an offer to buy or sell, or a recommendation or endorsement of any products, services, or companies. Bitcoin.com does not provide investment, tax, legal, or accounting advice. Neither the company nor the author is responsible, directly or indirectly, for any damage or loss caused or alleged to be caused by or in connection with the use of or reliance on any content, goods or services mentioned in this article.
Source: news.bitcoin.com
Author: Mining
by
Jamie Redman
Previous
Next