Crypto Exchange Livecoin Closes After Alleged Hack • PaulCrypto.com
Originally reported by-Decrypt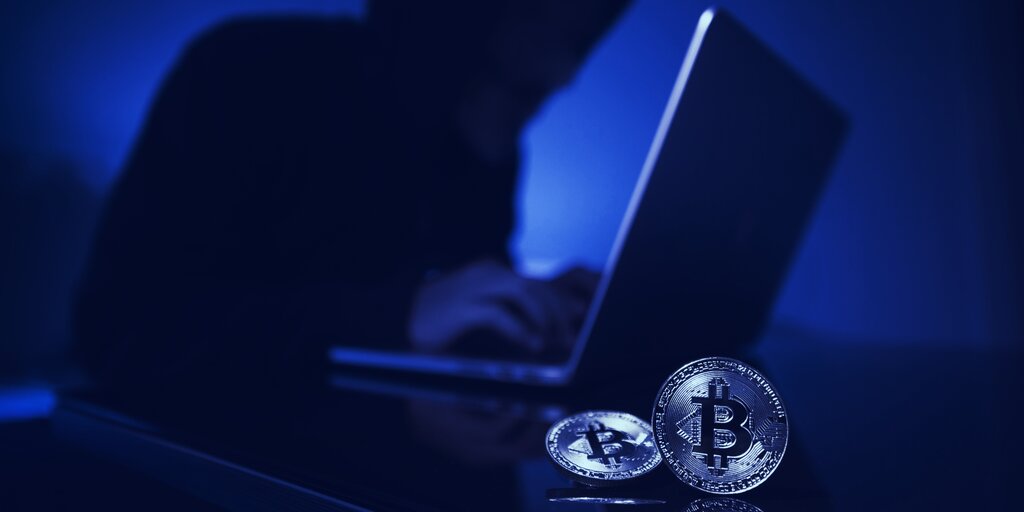 After an alleged hack in December 2020, Russian cryptocurrency exchange Livecoin has announced that it is going to shut down, but that it will refund its customers.
"Our service has been damaged hard in technical and financial way. There is no way to continue operative business in these conditions, so we take a hard decision to close the business and paying the remaining funds to clients," says the announcement published on January 16.
[email protected] isnt a valid email address. How do I contact livecoin for funds?
— DufenDorgen (@DDorgen) January 18, 2021
The supposed attack on the exchange took place in the end of December 2020 when the price of Bitcoin was rallying past the $20,000 level. On December 23, when the largest cryptocurrency by market cap was changing hands at $23,000, its price on Livecoin soared to an unprecedented $450,000.
On Christmas eve the exchange said it fell victim to "a carefully planned attack" and lost control of some of its servers, warning customers to stop using its services. The hackers were said to have stolen 106 BTC, 380 ETH, 236 BCH, 567,012 XRP, 66.8 million DOGE, as well as still unknown amounts in USDT and ERC-20 tokens. The Ethereum-related funds were converted to DAI on decentralized exchange Uniswap, while a chunk of the remaining coins was sent to crypto exchange KuCoin.
Now the users have until March 17 to claim refunds, with the exchange warning against potential fraudulent activity on numerous "fake groups in different messengers and other channels," where people represent themselves as Livecoin team members, insiders, or hackers. The platform has also temporarily moved its media channels to Livecoin.news, which at the moment is said to be the only official source of information.
"Do not send money to anyone. You don't have to pay to get back your funds from us, the only thing you need is to send a request and follow simple procedure," said the exchange.
Some users, however, complained that the provided email address at livecoin.news domain isn't working.
[email protected] isnt a valid email address. How do I contact livecoin for funds?
— DufenDorgen (@DDorgen) January 18, 2021
Others are cautious about the latest announcement, saying that the only evidence the Livecoin.news site is controlled by the exchange is the previously mentioned Twitter post. Several clients, however, say they have managed to send refund requests, but were asked to provide certain information.
This includes details of their first deposits, scanned copies of government-issued ID-cards and proof of residential address; a selfie with the ID-card and a sheet of paper with the Livecoin registration date written on it; the most used device for logging in the exchange, and a proof of source of funds.
In response to these requirements a group of users suggested clients should make a counterclaim demanding proof of ownership and detailed information about what has actually happened to the exchange.
Друзья, объединяйтесь, отправляйте это сообщение им!
Ответ на требования о верификации в Лавкакоин:
Response to verification requirements in Livecoin:https://t.co/6v3ba5apqg
— Al Ham (@Al_Hamxxx) January 17, 2021
Livecoin has been active since April 2015, with about $16 million in daily transactions prior to the December events. According to Russia's state patent service archives, until 2018 Livecoin was operated by London-based DELTA E-COMMERCE LTD, with Belize-registered RED Velvet Investments LTD entering the stage at a later point.
The true names of the exchange owners, however, remain in mystery. Svetlana Geller and Ivona Zlatova are reportedly the CEOs, but there have been plenty of suggestions in the past that these names are not real.
Source: paulcrypto.com
Bitstamp To Track Off-Exchange Addresses Via KYC
Bitstamp will now require Dutch users to link their identity to off-exchange withdrawal addresses.
It is one of the first major exchanges to introduce this rule.
Though the rule was introduced in response to Dutch regulations, similar regulations are under consideration in the U.S.
Bitstamp's Netherlands service will require users to link their identity to off-exchange withdrawal addresses, according to privately circulating messages leaked on social media.
In its message, Bitstamp says that it is required by Dutch regulations "to collect proof that you are the owner of any third-party wallet or exchange account before you can withdraw crypto to it."
This new "Know-Your-Customer" (KYC) policy means that users based in the Netherlands must add their off-exchange cryptocurrency addresses to Bitstamp's whitelist. Then, they must provide a photo to prove that they own those addresses.
Bitstamp says that whitelisting was previously an optional security feature, but is now obligatory for all users in the Netherlands. The notice says that whitelisting was enabled on Jan. 15, but it is not clear if this date varies between users who received the message.
At the moment, this policy only appears to affect users in the Netherlands. The notice from Bitstamp specifically cites Dutch regulation, seemingly referring to KYC/AML regulations introduced in November 2020. Bitonic, a small Netherlands-based exchange, was among the first to comply with those rules.
Few if any major exchanges have had similar policies until now. Bitstamp, as the 11th largest cryptocurrency exchange by trading volume, is likely the most notable exchange to do so.
It is possible, or even likely, that similar policies will be introduced elsewhere. The U.S. Treasury is currently in the process of introducing comparable rules that would require American exchange users to verify their off-exchange addresses. Those regulations are still under examination.
Previously, most cryptocurrency exchanges only required users to link their identity to addresses hosted by the exchange itself.
The newer, more extensive regulations have been widely opposed due to the fact that they will inevitably increase surveillance and decrease privacy throughout the crypto sector.
At the time of writing this author held less than $50 of Bitcoin, Ethereum, and altcoins.
The information on or accessed through this website is obtained from independent sources we believe to be accurate and reliable, but Decentral Media, Inc. makes no representation or warranty as to the timeliness, completeness, or accuracy of any information on or accessed through this website. Decentral Media, Inc. is not an investment advisor. We do not give personalized investment advice or other financial advice. The information on this website is subject to change without notice. Some or all of the information on this website may become outdated, or it may be or become incomplete or inaccurate. We may, but are not obligated to, update any outdated, incomplete, or inaccurate information.
You should never make an investment decision on an ICO, IEO, or other investment based on the information on this website, and you should never interpret or otherwise rely on any of the information on this website as investment advice. We strongly recommend that you consult a licensed investment advisor or other qualified financial professional if you are seeking investment advice on an ICO, IEO, or other investment. We do not accept compensation in any form for analyzing or reporting on any ICO, IEO, cryptocurrency, currency, tokenized sales, securities, or commodities.
See full terms and conditions.
Source: cryptobriefing.com
Author: by
Mike Dalton
6 Outstanding ways to cash out cryptocurrency
All cryptocurrency enthusiasts face the necessity of cashing out their coins once in a while for a variety of reasons. The process is usually not as simple as making a wire transfer through to another bank account or exchanging fiat currency online or offline.
The general consensus here is that out of the three options, cheap, fast and reliable, you can only choose two. However, this may not be the case for some of the newer ways to convert your crypto to fiat. But first, let's take a look at the most common options.
1. Finding a cash-for-crypto buyer or seller is quite simple and there are plenty of resources online for that. This option allows you to circumvent the bank system as well and pay no conversion fees. The exchange rate in such transactions, however, may be slightly less profitable, because the fiat seller has to earn something, but that's not the biggest threat.
The number of frauds in such exchanges is intimidating, and if you want to cash out a big amount, being ripped off might not be the worst thing that can happen to you. So, cheap? Yes. Fast? Most certainly. Reliable? No.
2. Peer-to-peer crypto-to-fiat exchanges are a step up from the good old offline sales. With apps like LocalCryptos, you can easily find someone to accommodate your sale or purchase.
The apps are reliable enough, and often buyers and sellers remain anonymous like in any peer-to-peer application. A reputation system is implemented to encourage honesty, and an escrow system prevents the majority of frauds. However, there are fees, both if you make a listing and if you respond to one. Not a rip-off, usually, but it could become up to a hefty amount if your transaction is big.
3. Probably the most popular way to cash out your coin is to sell it via a cryptocurrency exchange. It's easiest to do with a trusted exchange where you might already have an account such as Bitfinex, Binance, or Kraken. The process is reliable and relatively quick. The fiat money for your cryptos will usually show up in your bank account within 3-5 days after you make your transaction. Yet there are certain cons. First, reliable exchanges adhere to anti-money-laundering regulations, so you would normally need to withdraw to the same bank account you use to deposit with.
There are also fees. Also, geographical limitations may make the money transfer process even longer. You may also have to explain to your local regulators where the money is coming from, as cryptocurrency trading is prohibited in certain countries. You may, of course, choose PayPal or similar systems as an interim, but they also have fees, so you'll lose even more money. The process is reliable, but not fast and most certainly not cheap.
4. OTC trading projects are also a viable option. Many exchanges offer over-the-counter desks you can use. OTC trading usually involves a pretty general onboarding and verification process, then you can start chatting with the customer service desk. They will be offering the best available deals for the moment, so you might want to wait for a better deal. The outcome might come a little cheaper than a regular deal made on a cryptocurrency exchange, but also slower.
What cryptocurrency will become the main one in a year?
5. Cryptocurrency ATMs are an almost instant option, a pretty safe and convenient one. That is if you live in the close vicinity of one. In some places, they are pretty few and far between, so this might only be an option for those who live in big cities in the countries ATMs are available in.
A large portion of the world's population has no access to them. For instance, there are none in countries like Japan or China. Besides, you'd have to physically get to one to make your transaction.
6. There's also a more advanced option for those who want to save both money and time but not to lose a bit of the security side. It's acquiring a prepaid cryptocurrency card. Some cryptocurrency exchanges and wallets offer this option. For example, BitPay prepaid debit card, Wirex crypto debit card, or prepaid Visa card HYPERLINK.
Such a card has all the benefits and conveniences of a regular debit card. You can use it at points of sale, even in your local grocery store, or anywhere else regular credit cards are accepted. The ways of topping up the card and options available differ. For example, in OWNR, you convert the crypto on your wallet balance to fiat on the card balance.
The conversion is instant and such a card supports the majority of the most popular coins, including BTC, ETH, LTC, and others. The fees and limits are quite similar to those you would pay for a regular card, so this option might be the one that is closest to getting the 'cheap, secure, fast' bingo.
Affiliate Disclosure: We may receive commision from the purchase made via the affiliate links placed on this page. We have a consistent editorial voice and the commission we receive does not influence our editorial policy, the content or topics. Please read our disclosure policy for more details.
Source: www.techgenyz.com
Aussie Bitcoin exchange owner accuses banks of discrimination
Allan Flynn, a Bitcoin trader in Australia has filed a complaint against two commercial banks in the country — ANZ and Westpac — accusing both of systematic discrimination. According to a report by the Australian Financial Review, Flynn is seeking compensation to the tune of 250,000 Australian dollars (about $192,000).
According to Flynn, he has been the victim of discriminatory practices with banks allegedly continuing to shut down his accounts. Speaking to AFR, Flynn lamented that no fewer than 20 banks have closed accounts operated by his exchange in the last three years, adding:
"How am I supposed to run a lawful business if I can't get a bank account?"
For Flynn, the reported account closures come despite the fact that his crypto exchange service is registered with the Australian Transaction Reports and Analysis Centre, or AUSTRAC. Flynn's platform reportedly services over 450 customers.
Back in 2020, Flynn lodged a complaint with the Australian Financial Complaints Authority. However, AFCA ruled that Westpac — one of the banks involved in the matter ­— acted per its laid down terms and conditions.
At the time, Westpac offered Flynn 250 Australian dollars as restitution for the sudden account closure which the complainant says he is yet to receive. Flynn also says that Westpac has previously attributed his account closures to ongoing cryptocurrency fraud investigations. ANZ for its part says it does not offer banking services to cryptocurrency brokers.
Flynn's fresh complaint which is before the ACT Civil and Administrative Tribunal will reportedly commence in March.
ANZ and Westpac did not immediately respond to Cointelegraph's request for comment.
Exchanges accusing banks of discriminatory practices is not restricted to Australia alone. In March 2020, India's Supreme Court reversed the central bank's ban against banks servicing crypto businesses. However, reports still emerged of "crypto-phobic" behavior among Indian banks even after the Supreme Court's decision.
A similar situation also exists across Latin America where commercial banks continue to intensify account closures targeted at crypto exchanges. In Brazil, two major platforms were also forced to shut down their operations following stringent tax compliance policies.
Source: crytonow.com
Yet another exchange is abandoning this massive cryptocurrency
Cryptocurrency trade Kraken has turn into the most recent in a sequence of high-profile platforms to delist XRP, one of many world's largest digital currencies.
The choice was prompted by a lawsuit filed in December by the US Securities and Trade Fee (SEC), in opposition to XRP custodian Ripple, it's CEO Brad Garlinghouse and President Chris Larsen.
The lawsuit hinges on the classification of XRP as a safety (i.e. a monetary asset from the investor intends to revenue) versus a forex or medium of trade. The SEC claims the sale of XRP amounted to a violation of federal securities regulation, as a result of Ripple did not correctly classify its product and, by extension, present ample data to traders.
"Given the latest SEC submitting in opposition to Ripple Labs Inc., we're halting XRP buying and selling for US residents no later than January 289, 2021 at 5pm PT," defined Kraken in a blog post.
In keeping with the agency, the choice will solely have an effect on US-based clients. Though they may now not be capable of buy XRP, US residents will nonetheless be capable of deposit, maintain or withdraw through Kraken's pockets service.
The corporate defined it couldn't but say for a way lengthy restrictions will final. "We're monitoring the state of affairs relating to the SEC's submitting and can adapt in line with any new developments," it added.
When the lawsuit was first introduced, solely two small US exchanges (CrossTower and Beaxy) acted to delist XRP. Nevertheless, a raft of main gamers – corresponding to Binance and Coinbase – have since adopted, making the cryptocurrency successfully untradeable within the US and damaging the worth of present XRP holdings.
The digital forex is presently sitting at a valuation of simply $0.28 per coin, down by greater than 50% from roughly $0.55 earlier than the SEC lawsuit was introduced. The cryptocurrency has fallen from third to fifth largest by market capitalization, overtaken by Tether and Polkadot.
Ripple, for its half, maintains that XRP shouldn't be labeled as a safety, and Garlinghouse himself described the lawsuit as "an assault on all the crypto trade and American innovation."
Within the firm's Wells Submission, a doc that enables defendants to reply to any lawsuit introduced in opposition to them, Ripple states that "the SEC's concept, that XRP is an funding contract, is improper on the info, the regulation and the equities."
"[The SEC theory] ignores the financial actuality that XRP is, and has lengthy been, a digital asset with a completely practical ecosystem and an actual use case."
Source: crypto-bulletin.com
Author: by admin
Previous
Next