Grayscale Reopens Doors For New Crypto Investors + More News
Get your daily, bite-sized digest of cryptoasset and blockchain-related news – investigating the stories flying under the radar of today's crypto news.
US-based major digital asset manager Grayscale Investments said that most of their private placements are now open for daily subscription again after they were temporarily closed in December. The company did not elaborate any further. Grayscale Bitcoin Trust is the largest trust controlled by the company and has over USD 20bn in assets under management. As reported, the Bitcoin Trust experienced USD 719.3m in 3Q20 inflows, while other products accounted for 31% of inflows during 3Q20. (Learn more: Watch Grayscale Bitcoin Trust For BTC Price Clues – JPMorgan)
Diginex Limited, a digital assets financial services company, said it has entered into definitive agreements with certain institutional investors to raise aggregate gross proceeds of approximately USD 38.6m through the private placement of its equity securities. Diginex intends to use the net proceeds from the offering for working capital and general corporate purposes, they added.
Copper.co, the London-based digital asset infrastructure provider, said it has entered into an agreement to act as a custodian for Hehmeyer, the Chicago-based global market maker in digital assets. Copper will provide Hehmeyer with a custody solution for Hehmeyer's assets and off-exchange settlement functionality, the company said in an emailed press release.
The Spanish crypto platform Criptan has completed a new USD 600k investment round, and aims to unveil a new Visa card and crypto payment gateway, reported El Economista. The Valencia-based company stated that it expects to process some USD 48.6m on its platform in the year ahead, and claims it will expand its user base after talks with a number of new potential partners. Criptan last year sealed a crypto pay deal with the hotel bookings chain Mirai.
The under-fire South Korean crypto exchange Coinbit has changed its executive staff, exclusively appointing individuals aged in their early 30s in its top management roles. Per media outlet Law Issue, the firm claimed that an influx of "young blood" at the highest level of the company would help improve communication between departments and customers, as well as bringing new energy to the exchange, which has also been totally restructured. Last year, a number of executives, including the Coinbit CEO, were accused of fraud, with market manipulation charges and accusations of falsifying trading figures.
The Shenzhen Stock Exchange has signed a blockchain cooperation deal with six equity trading centers, reported China's Financial News. The deal will see the entities work together on financial technology innovation projects, and could make use of the Shenzhen Stock Exchange's blockchain platform, which rolled out last year, has already begun certificate deposit services, digital securities contracts and debuted blockchain-powered deposit certificates.
US-based AVC Global, a supply chain platform, and its Bahrain-based subsidiary Medical Value Chain, today announced a strategic technology integration with Hedera Hashgraph's Consensus Service (HCS). HCS is a distributed ledger technology network service that provides the validity and order of events and transparency into the history of events over time, without requiring a persistent history of transactions, they said in an emailed press release.
Source
Source: e-bitco.in
Author: adminhttps://e-bitco.in
Crypto Mom Believes The SEC Will Get "Fresh Look" At Crypto With Biden
January 13, 2021January 13, 2021
The SEC commissioner Hester Peirce or better known as the Crypto mom believes that the agency will have a different approach towards crypto under Biden and said:
"We still don't know what crypto is going to become."
She spoke on a panel about the future of crypto regulation and the panel was moderated by RealClearPolicy site that is tied to The Federalist. She stressed the need for regulation that encourages both growths in new technology and also keeps criminals at bay. The conversation was organized by RealClearPolicy which is a conservative political news site, and there were three other panelists that participated like Roslyn Layton of Forbes, J.W Verert who is a law professor, and former Trump advisor, Patrick McHenry of the North Carolina 10th congressional district.
The subject of the conversation was whether the crypto regulation in the Biden era via the conversation was wide-ranging and covered anything from privacy issues to efforts of creating a bipartisan coalition around crypto legislation. While the panelists agreed they will like to see Peirce in the role of an SEC chair, they learned that Gary Gensler was Biden's pick:
"Gary's worldview is well-known as it pertains to his previous role in the Obama administration. His views in many respects have been shaped by his post-regulator career, and I think he has a broad understanding of financial technology and financial innovation. And in that regard I have a sense of optimism that he may bring a thoughtful approach to his new role as a regulator."
The question of how the Biden administration will approach crypto regulation was weighing on the minds of smaller traders and corporations and this remains still. Peirce said:
"We have seen during 2020 quite a bit of institutional interest and retail interest in Bitcoin and other cryptocurrencies."
Peirce declined to comment on the picking of Gensler for SEC chair but she discussed crypto with him at the MIT Bitcoin Expo 2019 where she called him "Crypto Great-Grandfather." She spoke as well on the "Freedom to engage in financial transactions without being surveilled" which will be a huge part of her approach to legislation. The commitment to protect privacy is not new for Peirce as she spoke about it many times in the past:
"Regulatory agencies tend to be quite conservative when it comes to change."
DC Forecasts is a leader in many crypto news categories, striving for the highest journalistic standards and abiding by a strict set of editorial policies. If you are interested to offer your expertise or contribute to our news website, feel free to contact us at [email protected]
Source Link
Source: bitcoin-core-news.com
Author: by admin
Founder of a $147M Crypto Ponzi Scheme Sentenced to 10 Years in Prison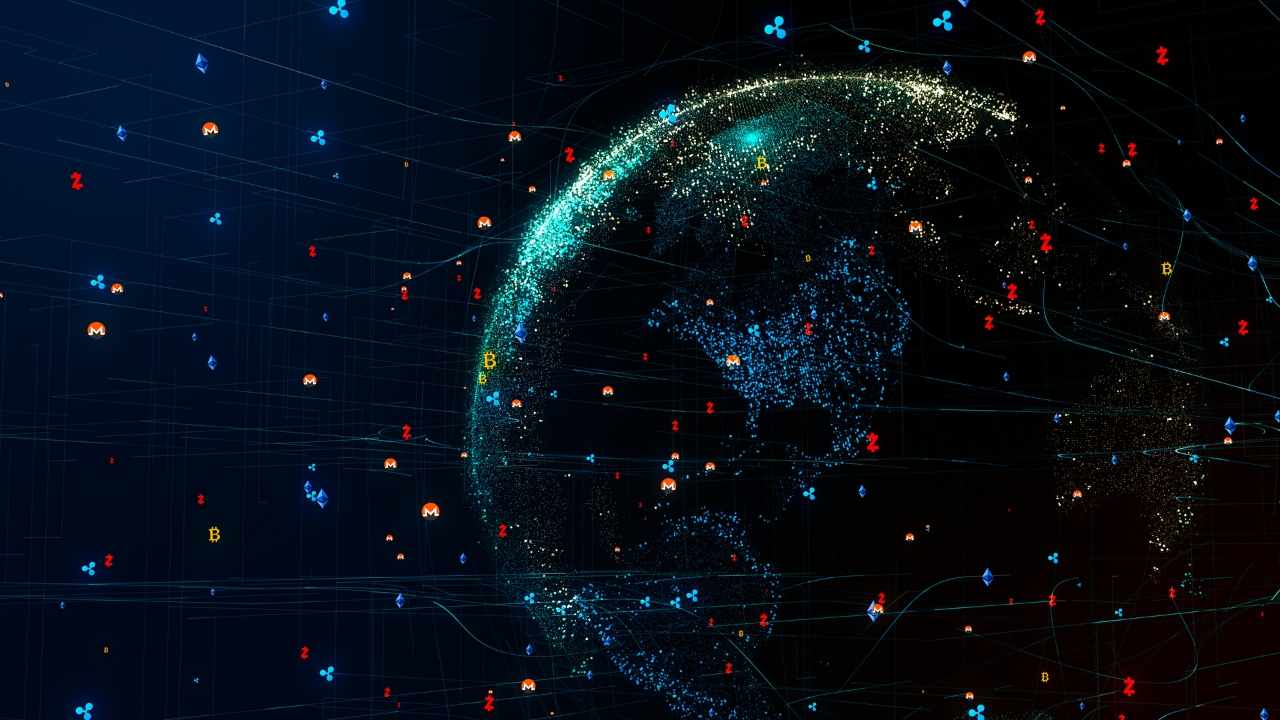 Central District Court in California sentenced GemCoin founder Steve Chen to 10 years in federal prison. Chen has been announced guilty of being the mastermind and leader of a $147 million crypto Ponzi scheme that involved mining and digital currency fraud, and tax evasion.
According to the US Department of Justice, 63-year-old Californian Steve Chen and a team of conspirators have masterminded the fraudulent endeavor that remained active for two years – from July 2013 to September 2015. It was among the earliest recorded crypto Ponzi schemes.
Chen was the owner and CEO of Fine Investment Arts, Inc. (USFIA), presented to his clients as a multi-level marketing company that extracted amber and other gemstones from non-existing mines it owned in the US, the Dominican Republic, Argentina, and Mexico.
Following, Chen received about $147 million from 72,000 victims by promising that their gemstone holdings back GemCoin tokens, thus marking one of the largest Ponzi schemes ever to face district court.
The fraudulent scheme used well-known marketing bait, encouraging investors to recruit others. In return, they would get compensation, including cash, travel costs, luxury cars, estates in the Los Angeles region, and EB-5 visas for immigrant investors.
"Because the primary focus was on recruiting other investors, rather than selling USFIA products to retail customers, the vast majority of investors were destined to lose money – while making [Chen] very wealthy," reads the official statement.
What cryptocurrency will become the main one in a year?
Lured investors have reportedly entered the scheme with initial payments between $1,000 and $30,000 each.
The court's statement reads that Chen has agreed to pay a $1,885,094 restitution to the IRS on the tax evasion count. A district judge has scheduled a restitution hearing for USFIA victim investors on July 16.
The latest Ponzi scheme is far from being the only one since bad actors consider cryptocurrencies an easy way to dupe their victims internationally, disguising their strategies as investment opportunities.
Recently, US authorities extradited from Panama the co-founder of a major crypto Ponzi scheme AirBit Club, Gutemberg Dos Santos. He and his partners allegedly plucked their victims with about $20 million. Operators of the crypto fraud ran false advertisements, promising users significant rewards from Bitcoin trading and mining.
However, while cryptocurrencies and crime are still getting along, recent data from CipherTrace reads that mainstream crypto thefts, hacker attacks, and frauds have decreased by 60% on account of Defi crimes, which have risen significantly compared to 2019.
As CryptoPotato reported recently, multinational cybersecurity and anti-virus provider Kaspersky warned that crypto and BTC-related crimes might get even more attention from bad actors because of the high price of BTC and other digital assets.
Title: Founder of a $147M Crypto Ponzi Scheme Sentenced to 10 Years in Prison
Sourced From: cryptopotato.com/founder-of-a-147m-crypto-ponzi-scheme-sentenced-to-10-years-in-prison/
Published Date: Tue, 12 Jan 2021 13:04:01 +0000
Source: newsgrowing.com
Author: Jeannine Cruz
Previous
Next