How Jim Cramer Is Approaching Tesla, Bitcoin as Stocks Sell Off Monday
It's 2021 and TheStreet Live with Jim Cramer and Katherine Ross is back.
There are a number of big headlines that investors are carefully watching this morning, including bitcoin's tumble and the Tesla deliveries that were announced this morning.
Over the weekend, bitcoin topped $34,000 and this after hitting $30,000 for the first time.
As the cryptocurrency and the larger market sells off Monday, Jim Cramer said he plans to hold onto the bitcoin he has after taking out his cost-basis.
"I bought it more as an asset than a trade," Cramer said. "I'm not doing anything I wouldn't do with a stock."
Cramer added that he would look to buy more bitcoin if ever returns to his entry point of around $14,000.
Jim Cramer talks Georgia, Tesla, Jack Ma, bitcoin, Airbnb, Newell, the vaccine rollout and more in the video below.
And then there's Tesla (TSLA) – Get Report.
Tesla very, very narrowly missed its goal of 500,000 deliveries in 2020.
The company announced that it had delivered 499,550 vehicles.
Tesla's year-end production total was pegged at 509,737 vehicles, the company said, after a 71.4% increase in fourth-quarter figures to a record 179,757, TheStreet's Martin Baccardax wrote.
Despite the soaring price of the stock, Cramer said he expects President-elect Biden's focus on EV transportation and the opening of the Berlin gigafactory. "Every time that Elon opens a new market…the stock will go up again," Cramer said.
"If you don't own any [Tesla stock], you can still buy some," Cramer said.
Curious about what Jim Cramer and his team at Action Alerts PLUS are watching in the markets? Watch Cramer's exclusive members-only Daily Rundown show on Action Alerts PLUS following TheStreet Live.
Daniel Kuhn contributed reporting to this article.
Coronavirus: The Latest Numbers on the COVID-19 Pandemic
Tesla Stock: Jim Cramer Explains What Wall Street Still Can't Understand
Jim Cramer Talks Stimulus Checks, Markets, and His Top Stock Picks
How Markets Navigated 2020 'Storm:' Winners and Losers
5 Coolest Auto Reveals of 2020
How to Know When a Stock Bottoms Out on Bad News
Airbnb Lifts IPO Pricing to $60, Looking to Raise $3 Billion
Jim Cramer Eyeing Similarities to Dot-Com Bubble but Still Buying Opportunities
Look Out for These Changes to Social Security and Medicare in 2020
Jim Cramer on Stock Valuations, Danger of Market Orders on IPOs
Source: www.thestreet.com
Author: Katherine Ross
Bitcoin Liquidates $400m in 15 Minutes During Overnight Crash
Bitcoin has seen some wild price action as of late that has put a short-term end to the cryptocurrency's extended parabolic uptrend.
Where the market trends in the mid-term will undoubtedly depend primarily on whether or not bulls can main control over the lower-$30,000 region, which is around where it has found some serious support in previous days.
Overnight, the cryptocurrency saw an intense selloff that caused it to dip below this level and reel towards $28,000. However, the buying pressure here was intense and allowed the cryptocurrency to see a rebound past $30,000.
It is now consolidating just above this level, struggling to gain any serious momentum and the entire market takes a breather following yesterday's rally.
This flash-crash overnight isn't an unusual occurrence during bull markets, as BTC will likely see a plethora of large rallies and pullbacks as it continues plowing higher.
One byproduct of this recent drop was a mass liquidation cascade for leveraged long positions. This helped reset funding and premiums, allowing it to see further upside in the days ahead.
In aggregate, $400m worth of long positions were liquidated over a 15-minute time span.
At the time of writing, Bitcoin is trading down over 5% at its current price of $31,300. This marks a notable decline from recent highs of nearly $35,000 set just a couple of days ago.
Where the market trends in the mid-term will likely depend on whether or not the lower-$30,000 region becomes a robust support region.
Any decline beneath this price level could result in the entire market facing a sharp selloff in the days and weeks ahead.
The recent decline cleansed most of the long positions that had contributed to the latest leg higher.
In total, this drop caused Bitcoin to see $400 million worth of long-sided liquidations in a mere 15-minutes, highlighting just how over-leveraged the market was before the recent selloff.
"$400 million of longs got liquidated within 15 minutes," one analytics firm noted while pointing to the below chart.
Image Courtesy of Coinalyze.
The coming few days should shed some light on whether or not the market can maintain its current trajectory or if Bitcoin will retrace and take the rest of the market with it.
Source: bitcoin-core-news.com
Author: by admin
Bitcoin Suddenly Drops 13% as Altcoins Continue to Rise
Bitcoin has shed much of the weekend's stellar gains, as relatively cheap alternative cryptocurrencies play catchup with the crypto market leader.
Trader and analyst Michaël van de Poppe said a correction was overdue after the overextended vertical move.
The cryptocurrency surged by $5,000 to above $34,000 in the first three days of 2021, having rallied by over 165% in the final quarter of 2020. The breakout above $30,000 happened alongside large outflows from the Coinbase Pro exchange, a sign of institutions buying the cryptocurrency, according to some analysts.
Ether, the second-largest cryptocurrency by market value, rose to 35-month highs above $1,150 early Monday and is currently trading near $920, representing an 11% gain on a 24-hour basis. At press time, litecoin is changing hands at its highest since April 2018, and bitcoin cash is trading at 11-month highs.
What cryptocurrency will become the main one in a year?
Ether was was up 30% during the early European trading hours before it was dragged lower by bitcoin. Other coins have also trimmed gains, but are still outperforming bitcoin.
Dibb predicted a continued rotation of capital into ether and other altcoins as bitcoin slows down. However, options market data shows investors expect bitcoin to remain highly volatile in the short-run.
Bitcoin's one-month implied volatility, which gauges investors' expectation of how volatile an asset would be over the next four weeks, has risen to near 100%, the highest level since March 2020, according to data source Skew.
"Bitcoin's implied volatility has hit a ten-month high because options traders assume that the major moves in the price action over the past ten days – which has seen BTC increase to well over $34,000 – will continue," Sui Chung, CEO of CF Benchmarks said.
Analysts, however, expect bitcoin dips to be short-lived. "Our thesis remains extremely bullish, with a target of $40,000 BTC by February," Dibb said.
Source: www.bit-cointalk.com
Bitcoin Price Starts Fresh Increase, Why $33,500 Is The Key
Bitcoin price declined sharply towards the $28,000 zone against the US Dollar. BTC is currently rising, but it might face a strong resistance near $33,200 and $33,500.
Bitcoin almost 20% towards the $28,000 level before starting a fresh increase.
The price is now back above $31,000 and trading nicely above the 100 hourly simple moving average.
There was a break above a major bearish trend line with resistance near $32,350 on the hourly chart of the BTC/USD pair (data feed from Kraken).
The pair could continue higher, but it might face a strong resistance near the $33,500 zone.
Yesterday, we bitcoin price saw a sharp downside correction below the $32,000 support zone. BTC broke many important supports near $30,000 and it even spiked below the 100 hourly simple moving average.
It declined nearly 20% from the high and tested the $28,000 support zone. A low was formed near $27,967 before the price started a fresh increase. There was a steady rise and the price recovered above the $30,000 level. There was also a break above the 50% Fib retracement level of the downside correction from the $34,850 swing high to $27,967 swing low.
Source: BTCUSD on TradingView.com
More importantly, there was a break above a major bearish trend line with resistance near $32,350 on the hourly chart of the BTC/USD pair. The pair is now back above $31,000 and trading nicely above the 100 hourly simple moving average.
It is trading above the 61.8% Fib retracement level of the downside correction from the $34,850 swing high to $27,967 swing low. On the upside, there are a couple of important hurdles near $33,500 and $33,800.
A successful break and follow through move above the $33,500 is must for upside continuation. The next key resistance could be near the $35,000 zone.
If bitcoin fails to clear the $33,200 and $33,500 levels, it could start a fresh downward move. An initial support on the downside is near the broken trend line and $32,200.
The first major support is near the $31,400 level and the 100 hourly simple moving average. A close below the 100 hourly SMA could start a steady decline towards the $30,000 level or even $29,500 in the near term.
Technical indicators:
Hourly MACD – The MACD is gaining momentum in the bullish zone.
Hourly RSI (Relative Strength Index) – The RSI for BTC/USD is well above the 50 level.
Major Support Levels – $32,200, followed by $31,400.
Major Resistance Levels – $33,200, $33,500 and $33,800.
Source: bitcoin-core-news.com
Author: by admin
Cue the volatility: Brakes slam on bitcoin's New Year rally
Bitcoin, the world's largest and famously volatile cryptocurrency, fell sharply on Monday as it retreated from a record high of $34,800 reached a day earlier.
Bitcoin fell sharply on Monday, losing ground from a record high of $34,800 touched a day earlier, with traders citing volatility in highly leveraged futures markets.
Bitcoin fell more than 14 percent after earlier touching as high as $33,670, wiping out more than half its 20 percent rally from New Year's Eve to a record $34,800 on Sunday.
Bitcoin was last down eight percent at $30,542.
A functioning cryptocurrency derivatives market has developed since 2017, with offshore exchanges still offering highly leveraged trading. Moves in such markets can have an outsized effect on bitcoin's price.
"It's the unwinding of some of that leverage," said Richard Galvin of crypto fund Digital Asset Capital Management.
Bitcoin's record high came less than three weeks after it crossed $20,000 for the first time, on December 16. The world's biggest cryptocurrency more than quadrupled in price last year.
Traders said bitcoin's drop on Monday was not unusual for the volatile asset, whose wild price swings have in part prevented it from becoming widely used as a currency.
"It's still an unavoidably volatile asset by its nature," said Joseph Edwards of crypto brokerage Enigma Securities.
"For the most part, this looks like a purely technical move, signalled and caused by short-term euphoria," he added.
Smaller coins that often move in tandem with bitcoin also fell, though not as sharply. Ethereum, the second biggest, dropped one percent after touching a three-year high of $1,170.
Fuelling bitcoin's rally has been the perception it can act as a hedge against the risk of inflation as governments and central banks turn on the stimulus taps to counter the economic impact of the COVID-19 pandemic.
"Some of it is reflecting the fear of a weaker dollar," Bank of Singapore currency strategist Moh Siong Sim said of its most recent rally.
Still, gold rose two percent, underlining bitcoin's patchy correlation with the traditional inflation hedge.
Bitcoin's advance has also reflected expectations it will become a mainstream payment method. Its potential for quick gains has also attracted demand from larger United States investors.
Source: www.aljazeera.com
Current Bitcoin 'Mania' 'Unsustainable', Long-Term Target – Over USD 146K – JPMorgan
The valuation and position backdrop has become a lot more challenging for the most popular cryptocurrency, bitcoin (BTC), on the first days of 2021, but the above-USD 146,000 theoretical price target should be considered as a long-term target, according to strategists at JPMorgan Chase & Co.
However, they do not exclude that the current "speculative mania" will propagate further pushing BTC toward the "consensus region of between USD 50,000 – USD 100,000," which would be unsustainable, Bloomberg reported.
Meanwhile, a crowding out of gold as an 'alternative' currency implies a big upside for bitcoin over the long term: "A convergence in volatilities between bitcoin and gold is unlikely to happen quickly and is in our mind a multiyear process."
Aso, Sonny Singh, Chief Commercial Officer (CCO) of major crypto payment processor BitPay, estimates that BTC goes up to USD 40,000 – USD 45,000 "the next month or so" when the market might start feeling a stronger sell pressure.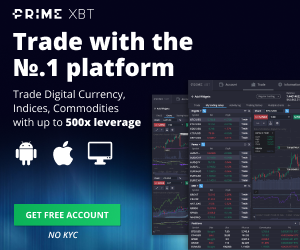 "I think when it gets that high, you will start seeing something else come into play," Singh told in an interview with Bloomberg, predicting that BTC will become a trillion-dollar currency this year. The current market capitalization of almost USD 580bn should increase by around 70% to reach this milestone.
The CCO also didn't rule out that the US government might start buying BTC, but before that, they might introduce more aggressive regulation.
As reported, at the beginning of 2020, Singh estimated that BTC will rise above USD 20,000 that year. The price reached that level in December.
Source: cryptonews.com
Author: By Linas Kmieliauskas
Previous
Next