Bitcoin Still Needs To Pass These Two Big Tests
Getty Images
Bitcoin's recent breakout could be one of the most important moves in its history. Not only is it happening at a seemingly crucial juncture for the economy, but it's doing so as important relationships in the market are being tested and possibly preparing for a new regime.
Bitcoin and the Nasdaq have traded in lockstep for almost all of 2020, but over the past ten days they've traded at the lowest correlation in more than a year. Part of the excitement has surely stemmed from PayPal's adoption of Bitcoin into its ecosystem, but you can't ignore the timing of Bitcoin's rally within the broader macro context.
As Bitcoin is detaching itself from stocks, its inverse relationship with the U.S. dollar the past six months remains strong. With expectations of big fiscal stimulus being an eventuality no matter who wins in November, Bitcoin bugs are giddy at the prospect of money-printing pushing the dollar lower. But the dollar hasn't made new lows in two months, so that doesn't go all the way to explaining Bitcoin's pop. That said, however — Treasuries did sell off this month without any big economic data beats or hot inflation prints, so that supports the idea that investors are thinking about incoming money supply as a market catalyst. That's music to Bitcoin's ears. Combine it with gold's lackluster performance, and one could argue investors are warming up to the digital version.
So, it's all potentially very exciting for crypto bulls, but King Crypto still has a few big things it needs to do to convince skeptics like myself.
First, it needs to make a new high. Because let's be real, a lot of Bitcoiners are in it to make money. They preach from the mountaintops and say they'll never sell, but when the going gets rough we've seen whales dump. Bitcoin has made subsequent lower highs on the chart since the world learned about it in 2017, which makes it a risky place to be if people are looking to book big gains by selling rallies. P.s., not to nitpick, but this bitcoin only passed 2019's high on a closing basis — not intraday, yet.
Second, and most important, Bitcoin needs to do more to prove it's not just another risk asset. Beating the Nasdaq while equities are 4%-5% off the all-time record is a good start, but the real test will be if Bitcoin can stay afloat when stocks are down 20-30%. After all, the big Bitcoin rally just brings its 1-year move in-line with the Nasdaq – from that perspective, it's a whole lot of hoopla. Bitcoin billionaires and evangelists mostly hail from a tech background, and many have wealth that is denominated in tech stocks. They have never seen a sustaining bear market, so we have no idea what role bitcoin will play in a sustained tech drawdown.
Source: www.forbes.com
Author: Oliver Renick
Microstrategy CEO Personally Owns $240 Million in Bitcoin — Company's BTC Profit Eclipses Other Earnings | News Bitcoin News
Following a $425 million bitcoin purchase by his billion-dollar company, Microstrategy CEO Michael Saylor reveals that he personally owns about $240 million in bitcoin. Meanwhile, his company's bitcoin gains have outperformed the company's other earnings.
The CEO of the billion-dollar company Microstrategy, Michael Saylor, has revealed his own bitcoin holdings. His company, Microstrategy, recently bought $425 million in bitcoin as its primary Treasury reserve asset.
Saylor, who has been outspoken about bitcoin ever since his company decided to make the cryptocurrency its primary Treasury reserve asset, tweeted Wednesday:
Some have asked how much BTC I own. I personally hodl 17,732 BTC which I bought at $9,882 each on average. I informed Microstrategy of these holdings before the company decided to buy bitcoin for itself.
Microstrategy purchased a total of approximately 38,250 bitcoins for an average purchase price of about $11,111 per BTC, at an aggregate purchase price of $425 million, its 3Q 2020 earnings announcement details.
At the current BTC price of $13,447.85, the company's bitcoin holding is worth over $514 million. Saylor's personal BTC stash is worth $238.46 million. In addition, his company's share price rose almost 38% from $117.81, when it announced the bitcoin capital allocation strategy during the release of its second-quarter financial results on July 28, to $162.15 at the time of this writing.
Independent analyst Kevin Rooke pointed out in a tweet on Tuesday that "Microstrategy has earned $78 million in the last 3.5 years from their business operations," while it earned "$100 million in the last 2 months from their bitcoin purchases." The gains are unrealized, however, and Saylor has indicated that Microstrategy plans to keep its BTC for 100 years.
Saylor has not always been a bitcoin bull. A former bitcoin skeptic, he tweeted on Dec. 18, 2013: "Bitcoin days are numbered. It seems like just a matter of time before it suffers the same fate as online gambling."
However, since his big bitcoin purchase, the CEO has been a strong proponent of bitcoin, calling the cryptocurrency the best store of value, much better than gold or tech stocks. He recently made a strong long-term bull case for bitcoin.
What do you think about Saylor and Microstrategy's bitcoin holdings? Let us know in the comments section below.
Disclaimer: This article is for informational purposes only. It is not a direct offer or solicitation of an offer to buy or sell, or a recommendation or endorsement of any products, services, or companies. Bitcoin.com does not provide investment, tax, legal, or accounting advice. Neither the company nor the author is responsible, directly or indirectly, for any damage or loss caused or alleged to be caused by or in connection with the use of or reliance on any content, goods or services mentioned in this article.
Source: news.bitcoin.com
Author: News
by
Kevin Helms
yearn.finance Loses Crown To Bitcoin While Cronje's Keep3r Rallies 1,000%
DeFi darling yearn.finance (YFI), a token that was beating out bitcoin (BTC) for the top spot as the most valuable crypto on the market, keeps tanking while its founder's new token skyrocketed by more than 1,000% in a day.
Despite BTC being the most popular cryptocurrency in the world, garnering a near-constant stream of attention whichever way the price swings, YFI managed to reach a value of almost USD 44,000 soon after its listing, smashing BTC as the most valuable crypto on the market.
However, since then, the bitcoin-beater has been in a persistent slump, crashing by more than 70%. At the time of writing (13:21 UTC), YFI, ranked 47th by market capitalization, trades at USD 11,674 and is down by 10% in a day and 15% in a week. At the same time, BTC is up by 2% in a day, 3% in this turbulent week and 23% in a month, trading at USD 13,313.
YFI price chart:
Regardless of price action, the team at yearn.finance are pressing onward, having recently held an AMA (ask me anything) session detailing the current situation in the team, as well as plans for ongoing projects. Worthy of note is their current testing for leveraging the DAI stablecoin within their yVault, the intention for this is to allow for DAI to be held within a yDAI vault, deposit it into Compound, allowing the user to borrow up to 75% of deposited DAI, which can then be repeated and multiplied up to 3 more times for further leverage.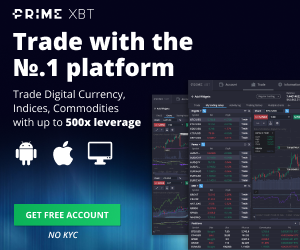 Also, major crypto derivatives exchange BitMEX will be launching YFI futures contracts, with trading beginning October 30th, 2020, opening up YFI ever further into mainstream trading.
Though not is quite as clean cut as it seems; yearn.finance founder Andre Cronje, a developer who has since 'left' the project in part, has relished in a gigantic rally yet again for the token tied to his latest project, KP3R. It is used on the Keep3r Network, a decentralized technical job marketplace for the crypto gig economy.
The token surged more than 1,000% in a day after its launch, hitting USD 323 today, according to Coingecko.com data. The 24-hour trading volume surpassed USD 190m. It's a significant rally that flies in the face of Cronje's previous statement: "I don't build for speculators."
What future awaits cryptocurrencies?
KP3R price chart:
Source: cryptonews.com
Author: By Eddie Mitchell
Bitcoin Price Prediction: BTC/USD Dips Below $13,000; Confirms the Bearish Pull
Bitcoin (BTC) Price Prediction – October 29
Bitcoin is fluctuating in the $13,000 area and traders have so far been bearish as global markets remain deep for the past two days.
Key levels:
Resistance Levels: $14,000, $14,200, $14,400
Support Levels: $12,300, $12,100, $11,900
As most altcoins remain in the red, BTC/USD continues to fall. Within several hours, the cryptocurrency slid from $13,281 to around the $12,976 mark. The price is now fluctuating around $13,142. The Bitcoin price crashes below the immediate support as it breached a $13,000 price area. Taking a glance at the price movement now, we see that the coin had almost a flat movement with a few intermittent highs and lows over the past 48 hours.
According to the daily chart, BTC/USD is forming a bearish pennant pattern and when formed, signals a continuation of the former trend before the consolidation began. Meanwhile, the Bitcoin price is still under great risk of breakdown especially if the pattern support is shattered. Moreover, it could be catastrophic for BTC/USD if support at $12,700 gives in, which would encourage more selling, forcing BTC/USD down a painful path with a bearish target of $12,500.
However, BTC/USD is strongly supported at the former resistance level of $12,800. Nevertheless, the bulls are also banking on the support at $12,300, $12,100, and $11,900 to ensure that in spite of a reversal, the Bitcoin price stays above the $13,500 level. Similarly, the nearest resistance levels to watch are $14,000, $14,200, and $14,400 respectively. Meanwhile, the RSI (14) is moving out of the overbought zone.
On the 4-Hour chart, BTC price hovers around $13,319 and may take time to persistently trade above $13,500. More so, if the bulls gather enough strength and regroup again, the upward movement could reach the resistance level at $13,600 and above.
However, on the downside, immediate support is around the $13,100 level while the main support is at the $13,000 level. The price may likely fall below $12,900 if the bears step back into the market, a further movement could test the critical support at the $12,800 level. Technically, Bitcoin (BTC) may keep the upward trend tight if the 9-day MA remains above the 21-day MA as the RSI (14) faces the north.
Source: insidebitcoins.com
Author: FOLLOW ON
New York's Financial Regulator Wants Firms, Including Crypto Miners, to Look Closer at Climate Change Risks
New York state's financial regulator is urging firms to pay closer attention to financial risks associated with climate change.
In a letter sent to all regulated entities on Thursday, the New York Department of Financial Services (NYDFS) said that it expects firms, including virtual currency businesses, to start assessing such risks and develop possible approaches to mitigate them. The letter follows similar guidelines issued by the NYDFS for the state's insurance providers in September.
Noting that each rise of one degree celsius in global temperatures leads to damages worth 1.2% of the U.S. gross domestic product (GDP), the letter said reduced economic output in communities hit harder by climate change could also lead to an increase in default rates, reduced lending activity, devalued assets, and losses. It added that flood risk could impact regional and community banks in particular.
Addressing virtual currency businesses, the letter stated that studies suggest the environmental impact of mining cryptocurrencies like bitcoin can be substantial. "The energy cost for mining virtual currencies is sizable compared to the value of the virtual currencies," said the letter.
While the letter acknowledged that the exact energy consumption of bitcoin mining also depends on the geography, it added that "virtual currency firms should consider increasing transparency of the location and equipment used in bitcoin mining," in order to add clarity about the environmental impact.
While there are pressing concerns about bitcoin's energy consumption, it is also important to note that the environmental impact also depends on how that energy was produced. For example, China's Sichuan region is a bitcoin mining hub but is also plush with supply of hydroelectric power.
According to the letter, the NYDFS expects all regulated virtual currency businesses to conduct an assessment of climate change associated risks which could impact them directly or indirectly.
The letter said that the organizations like banks, mortgage servicers, etc., should also designate a board member, a committee of the board, as well as a senior management function, responsible for the assessment and management of financial risks from climate change.
Adding that the NYDFS understands that climate change is likely to affect organizations differently, the regulator's letter said that each organization should take a "proportionate approach" that reflects its exposure to climate change associated financial risks.
"DFS is developing a strategy for integrating climate-related risks into its supervisory mandate," the letter said, indicating that mitigating climate change associated risks is likely to stay on the regulator's radar going forward.
Source: www.bit-cointalk.com
Bitcoin daily chart alert – Normal chart consolidation late this week – Oct. 28
(Kitco News) – Bitcoin-U.S. dollar prices are are lower in early trading Thursday, as the market is seeing a normal downside correction and some chart consolidation, after hitting a 16-month high on Wednesday. Bulls are still in firm technical control as prices are in an uptrend on the daily chart. There are still no early chart clues to suggest a market top is close at hand. Stay tuned!
Source: www.kitco.com
Author: http://www.facebook.com/kitconews
Previous
Next