Bitcoin And Crypto Market Roundup For The Week Gone By
Bitcoin has shown resilience over the past week, holding firm above the newly conquered $11,000 level as cryptocurrency exchange OKEx suspends withdrawals, sending a tremor through the market.
Despite falling three percent as the news hit, Bitcoin soon bounced on boosted fundamentals: The soaring hash rate has once again hit all-time highs, and representatives from U.S. regulatory agencies have made positive comments about cryptocurrency.
Meanwhile, altcoins are a mixed bag. Stellar has surged following a big announcement, and NEO and Tron have dropped around 5% after a spectacular performance over the third quarter.
Bitcoin Shows Strength as Regulators Offer Support
Stellar Dazzles on Stablecoin News
After big names including MicroStrategy and Square have added Bitcoin to their treasuries, regulators appear to be softening their stance.
This not only suggests the long-awaited Bitcoin ETF could be on the horizon but shows unprecedented positivity about the new asset class among regulators.
Cross-border payment coin Stellar jumped over 10% this week following an announcement on Thursday that the second-largest stable coin $USDC will be launching on the blockchain next year.
This milestone will mark the first time that a major stable coin trades on Stellar, and was met with a buzz of conversation on social media. As the price rallied, the number of Tweets sent mentioning the altcoin increased by 355%, according to digital asset data provider The TIE.
While the crypto market may have finished the week flat, a number of developments suggest further uplift could be in store. Along with positive comments from regulators and the soaring hashrate, the crypto sentiment indicator is now lurching towards greed.
If this greed takes hold and Bitcoin moves up to break through $12,000, we could see a sudden rally. As the price gets closer to the previous all-time high, there are fewer historic resistance levels to breakthrough, and it becomes more likely that surging prices will draw more buyers into the market.
On Wednesday, volatility may hit global markets as the Senate votes on a $500 billion coronavirus relief package. Although it is expected to fail, approval could lead to a rally in both stocks and cryptocurrency.
Disclaimer: The information presented here does not constitute investment advice or an offer to invest. The statements, views, and opinions expressed in this article are solely those of the author/company and do not represent those of Bitcoinist. We strongly advise our readers to DYOR before investing in any cryptocurrency, blockchain project, or ICO, particularly those that guarantee profits. Furthermore, Bitcoinist does not guarantee or imply that the cryptocurrencies or projects published are legal in any specific reader's location. It is the reader's responsibility to know the laws regarding cryptocurrencies and ICOs in his or her country.
Source: cryptomoneyteam.co
Author: By TeamMMG
Bitcoin and Crypto Market Analysis – October 19, 2020 – The Bitcoin News

It is pleasing to see Bitcoin hit $11,000, especially given the weeks where it hung around the $10,000 range with minimal volatility. In the short term, $12,000 remains the next resistance level that I would look towards, but with an eye on the future, I would also be conscious of the $14,000 level, which has historically been tough for bitcoin to break. The last high in June 2019 was the last time it approached that level.
However, the current market backdrop is markedly different than it was last year. In my view, the fundamentals are stronger than in June 2019. Combine positive on-chain metrics with an environment of continued monetary and fiscal stimulus (although time seems to be running out for another package now) and the potential for above 2% inflation. Should bitcoin breakthrough the next two resistance levels, then it would seem much more likely to manage a sustained bull run instead of dropping back down.
Whilst there has already been an expansion of bitcoin's investor demographic (more on firms such as Grayscale later), any prominent mainstream media coverage of the crypto asset hitting all-time highs will no doubt drive yet further investment. Retail investors may also recognize the prominence of institutional players in the space – plus the seemingly lower levels of volatility now than in 2019 – and take to bitcoin in levels similar to the famous bull run of 2017. Fidelity highlighted some of the benefits that bitcoin can bring to investment portfolios, such as its lack of correlation to other investment assets. The report also highlighted that should an increase in institutional investment occur, the market cap of bitcoin could increase by hundreds of billions of dollars.
Ethereum followed in bitcoin's tracks with a strong week, hitting $393 on Monday. In fact, it carried a Pearson Correlation Coefficient of 0.92 over the past week. Despite this high recording, the longer-term figure has been steadily decreasing, according to Coinmetrics.io.
It seems that investors are also accumulating, or at least holding, a lot of Ethereum. CoinTelegraph reported that 60% of all ether has remained stationary for the past 12 months. Investors are evidently recognizing the moves that the foundation is making towards Ethereum 2.0 and are cognizant of the opportunity that this presents. They, along with bitcoin investors, seem content to HODL.
Last week, an Australian Central Bank official said that they don't see a public policy case for a digital AUD. Fair enough. But what happens when all the other major economies have their own CBDCs and Australia doesn't? The Bank of England is part of a task force designed to introduce one, Christine Lagarde of the ECB has already indicated her inclination towards one, and China is well on its own way to implementing its digital yuan. The Chinese CBDC has already processed 3.13 million transactions over its pilot program, which ran from April to August.
This calls into question the interoperability of CBDCs and how they can communicate with each other. Most of the above central banks are using different organizations to develop their digital currencies, and so it's vital that a framework exists to ensure that they are all compatible. Time will tell how these will work, and one can only hope that extensive testing prior to launch will smooth out any potential hiccups.
Disclaimer: This is a marketing communication and should not be taken as investment advice, personal recommendation, or an offer of, or solicitation to buy or sell, any financial instruments. This material has been prepared without having regard to any particular investment objectives or financial situation and has not been prepared in accordance with the legal and regulatory requirements to promote independent research. Any references to past performance of a financial instrument, index or a packaged investment product are not, and should not be taken as a reliable indicator of future results.
All contents within this report are for informational purposes only and do not constitute financial advice. eToro makes no representation and assumes no liability as to the accuracy or completeness of the content of this publication, which has been prepared to utilize publicly-available information.
Crypto assets are volatile instruments that can fluctuate widely in a very short timeframe and therefore are not appropriate for all investors. Other than via CFDs, trading crypto assets are unregulated and therefore are not supervised by any EU regulatory framework. Your capital is at risk.
Bitcoinist.com is author of this content, TheBitcoinNews.com is is not responsible for the content of external sites.
source: https://bitcoinist.com/bitcoin-and-crypto-market-analysis-october-19-2020/?utm_source=rss&utm_medium=rss&utm_campaign=bitcoin-and-crypto-market-analysis-october-19-2020
TheBitcoinNews.com is here for you 24/7 to keep you informed on everything crypto. Like what we do? Tip us some BAT
Source: thebitcoinnews.com
Author: Bitcoinist
Crypto Highlights Week #42 – News from around the globe | SaTT Token
Crypto Highlights: SaTT now offers staking rewards through Uniswap, Japan's companies take a huge leap in blockchain tech, Canada finally confirms its expectation for a CBDC and many more in this week's crypto highlights.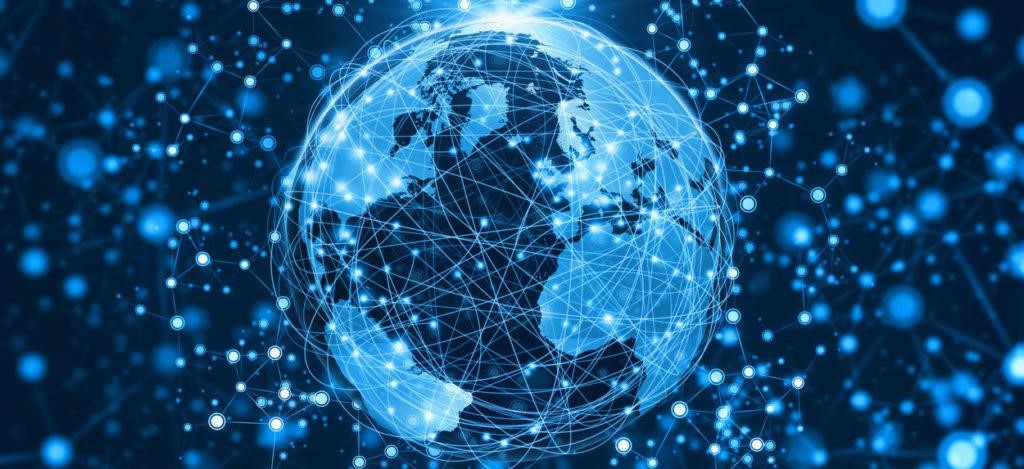 3 front runners for blockchain in Japan launched a new pilot on digital identity interoperability.
Canada reveals plans to expedite its search for a national CBDC by hiring an economist before the end of this year whose main objective will be to prepare the country to obtain monetary sovereignty through a digital currency.
Watch out for BTC, BNB, LTC and few more as this week's outlook predicts major price fluctuations.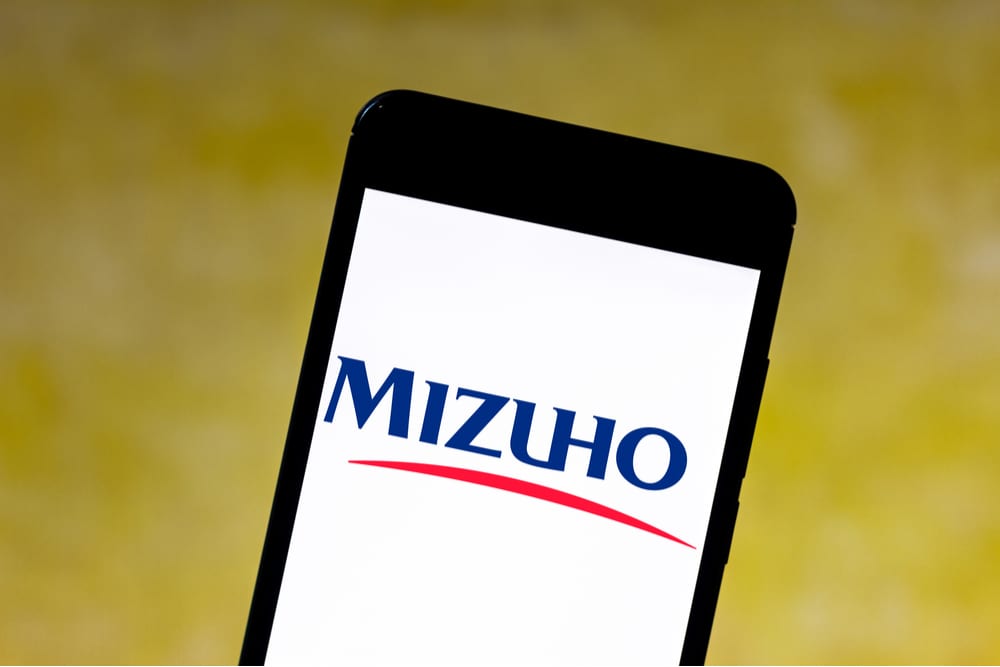 Taking the spotlight of this week's crypto highlights is Japan's third-largest bank, Mizuho Bank and incumbent payment giant JCB launching a pilot project for digital identity interoperability on top of blockchain technology. Fujitsu Laboratories, the developer of the said solution announced it to the world on the 15th of Oct.
The joint venture will now present an opportunity for both companies to securely link and exchange member information across multiple operators. This includes sensitive information such as employee names, addresses and employers securely stored on a private cloud by Fujitsu. The pilot project is expected to be carried out focusing 100 Fujitsu Group employees. Mizuho plans to run the pilot till early next year.
All three organizations – Mizuho Bank, JCB and Fujitsu Group have demonstrated varied interest levels in exploring blockchain tech over the past several years.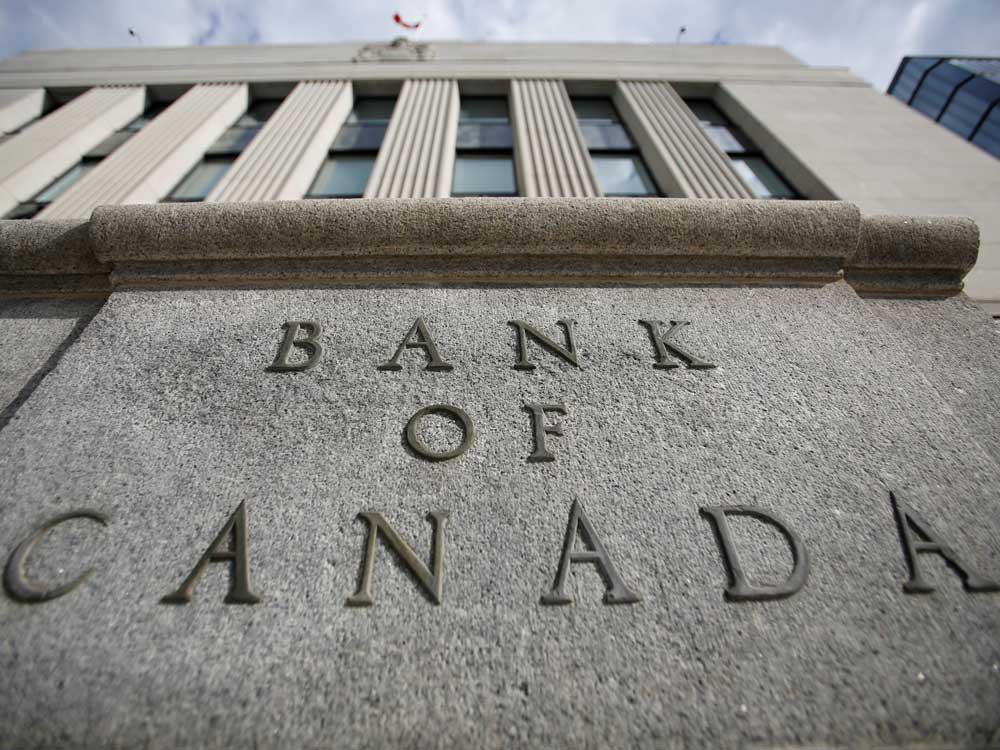 What cryptocurrency will become the main one in a year?
With so much being discussed of the possibilities of the US launching a CBDC, many have overlooked its North American neighbour Canada's possibility of launching one on its own. It is in this light, we hear that the Bank of Canada has openly expressed that it's looking to hire an economist who has in-depth knowledge of fintech and digital currencies. Many indicate that this may be the signaling of a broader move by the National bank to launch a Canadian Central Bank Digital Currency(CBDC).
According to the bank's official website, the economist's duties will range from analyzing economic and policy issues related to digital currencies and Canadian monetary sovereignty, monitoring latest developments in the payment industry and providing insights to the bank's senior management.
"A key part of this program is the monitoring framework for money and payments and the contingency planning for a central bank digital currency (CBDC). This is a program of major social significance and will require us to break new ground. "
The bank has only outlined a high level set of functional requirements which speaks of knowledge about the top-tier blockchains as well as the payment card networks and other associated entities involved in launching a new digital currency to the financial ecosystem. Applications are expected to close at the end of this week by 25th Oct. It will be very interesting to see how the public and financial experts in the country react to this.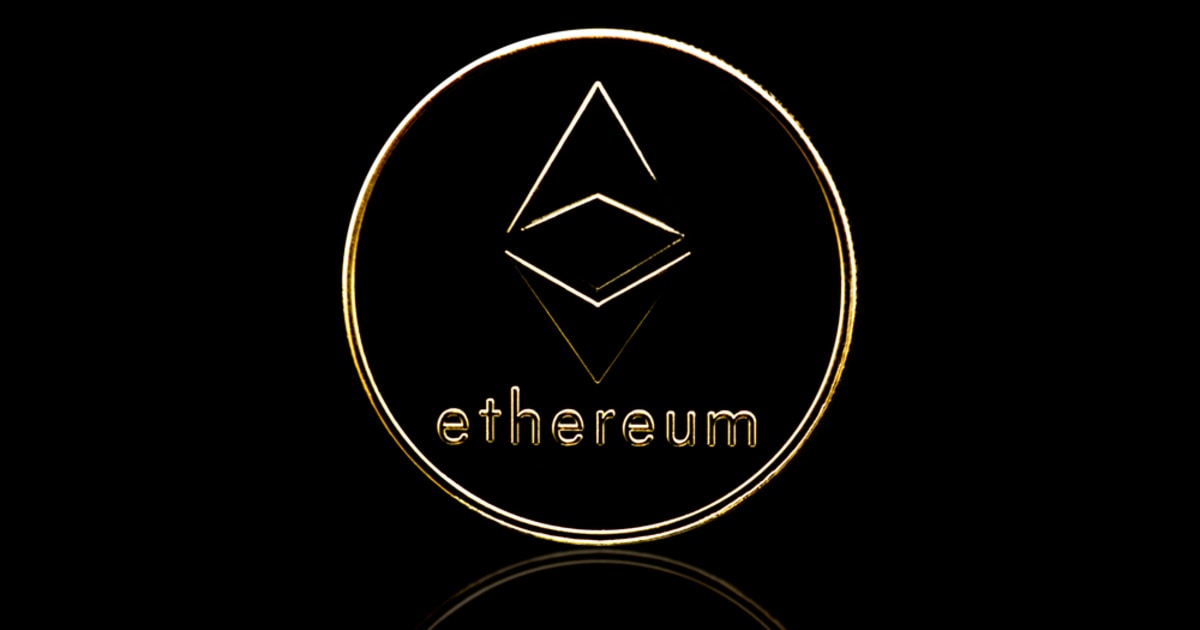 Widely known as EIP 1559, the controversial Ethereum Improvement Proposal would have burnt 970,000 Ether (ETH) approx. 1M — amassing a total value of $360 million — in the last year, had the new proposal been implemented. The main points put forward in EIP 1559 seeks to reduce transaction fees by introducing flat fees alongside a burn mechanism.
The report published by the Head of DTC Capital Spencer Noon based on data by Dune Analytics has opened the floor to discussions among the larger Ethereum community as to why the proposal has not yet been approved. Quoting an individual who goes by the name of 'Laur Science' has recently suggested on Twitter, that it should come along with the next hard fork.
"Hopefully, we don't keep discussing this for two more years while miners get too much $ETH and dump it for $USD, keeping the $ETH price in check."
The current proposal was initially proposed way back in 2018 by Vitalik Buterin himself, that would drastically change how transaction fees are calculated. EIP-1559 proposes a 'base fee' for all transactions.This fee is burnt and the incentive for miners then comes from the users via a 'tip' added on top of the base fee.
At the same time, the proposal allows the ' base fee' to be varied in order to keep block size around 10m gas. According to Vitalik, the proposal has four main design goals — increased security, predictable fees, consistent block size and concrete economy (prevent fees being paid in other tokens).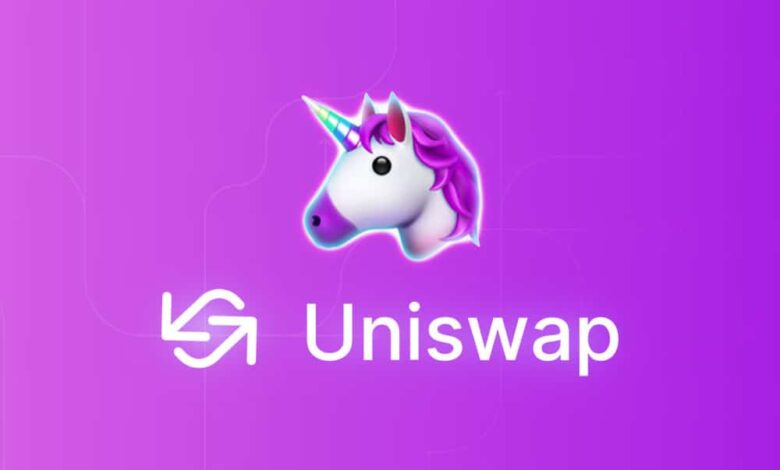 In the spotlight of this week's crypto highlights is SaTT announcing its staking rewards program over the weekend. SaTT offers 2 ways for its token holders and community to join in on the staking rewards.
Swap ETH for WSaTT
Convert SaTT to WSaTT
A much awaited reward, almost can be considered as a way of showing gratitude for the community's dedication and patience since it began its ICO in 2018. Once acquiring WSaTT, members can head over to Uniswap, biggest DEX on Ethereum to stake their WSaTT and increase the liquidity pool in Uniswap. This is a step by step guide describing all about how to get on Uniswap for anyone interested.
SaTT is currently listed and tradable on BW Exchange, a US-compliant exchange, ProBit Exchange, a frequent feature in top ten exchanges, WhiteBIT an EU-compliant top ten exchange on Coingecko and Coinsbit, one of the popular Eastern European exchanges. we have been on the move with each week accompanying a new exchange listing.
Token rewards will be as follows for staking WSaTT:
10 days : 2% – Only for the first 50 participants
30 days : 3%
90 days : 10%
180 days : 22%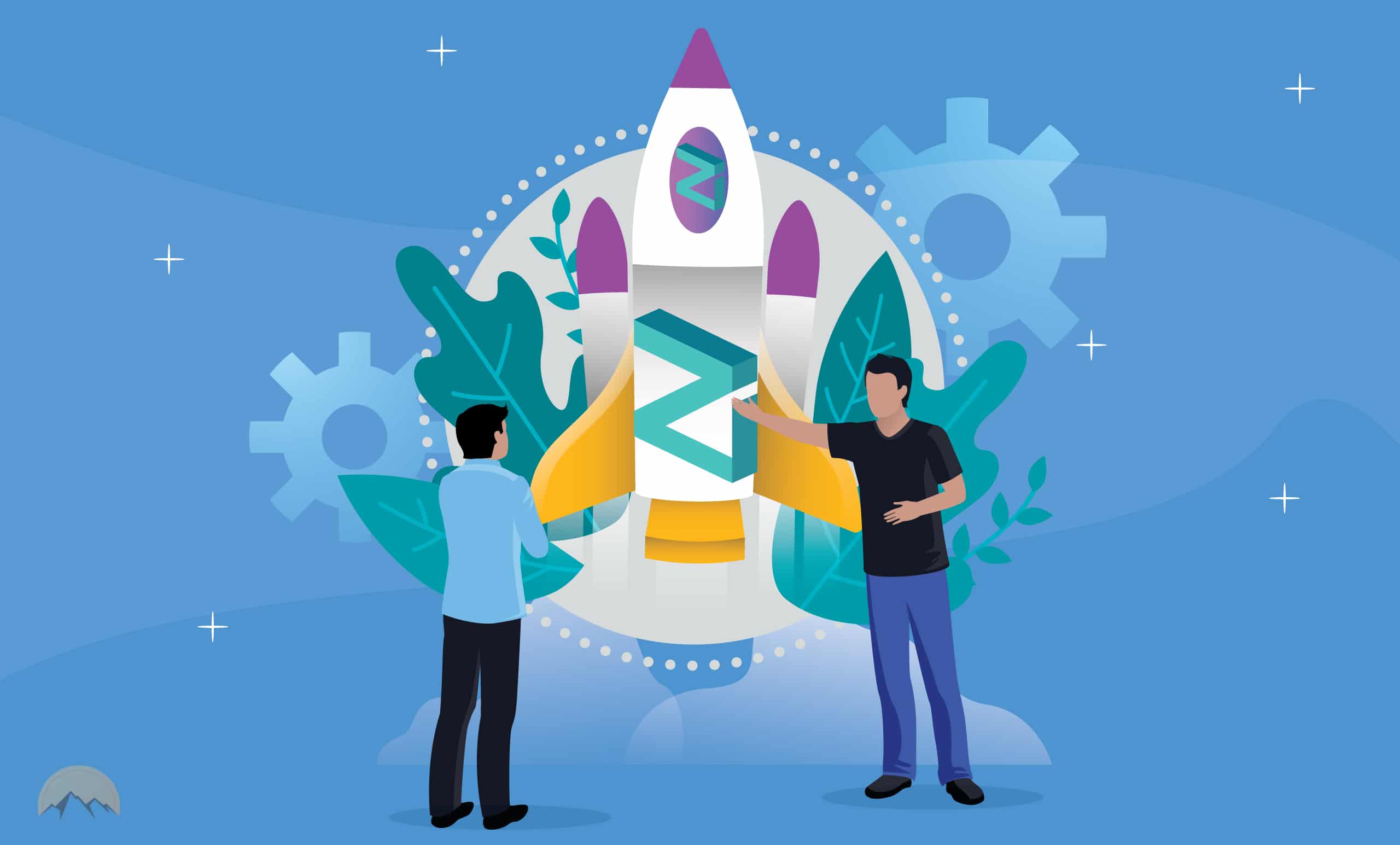 Last week saw 1 billion ZIL staked in a matter of a few hours as Zilliqa launched a non-custodial staking platform on its mainnet.
Zilliqa is known for being a high-performance and secure blockchain platform for enterprises and next-gen dApps. Not long ago in June,Binance and KuCoin were announced as exchange staking partners by Zilliqa. But now the token holders have the facility to stake directly into the smart contract without having to go through a third party intermediary.
Staking will enable ZIL holders to participate in governance voting as the platform strives to become more decentralized, as well as earn rewards through staking.
According to the company, annual staking returns are estimated to be around 6%, if 80% of the circulating supply, currently 10.5 billion ZIL, is staked. This is a huge expectation of which only a 10% is achieved currently. Holders will be issued 1 gZIL for every 1,000 $ZIL earned as staking rewards. gZil is a new token introduced to the network referred to as governance ZILs, or gZIL.
This week's market sentiments focus on 5 major cryptocurrencies expected to demonstrate heavy market movements. They are BTC, CRO, XLM, LTC and BNB.
With recent institutional investments from major investment firms as well as from Jack Dorsey's Square last week, BTC investments by institutional buyers have shown a significant growth last week. Data from Skew shows Bitcoin's spot volume on LMAX Digital, an exchange that mainly caters to institutions has overtaken retail-oriented exchanges. This indicates that institutional investors could be building up positions slowly as they expect the price to move even higher in the future.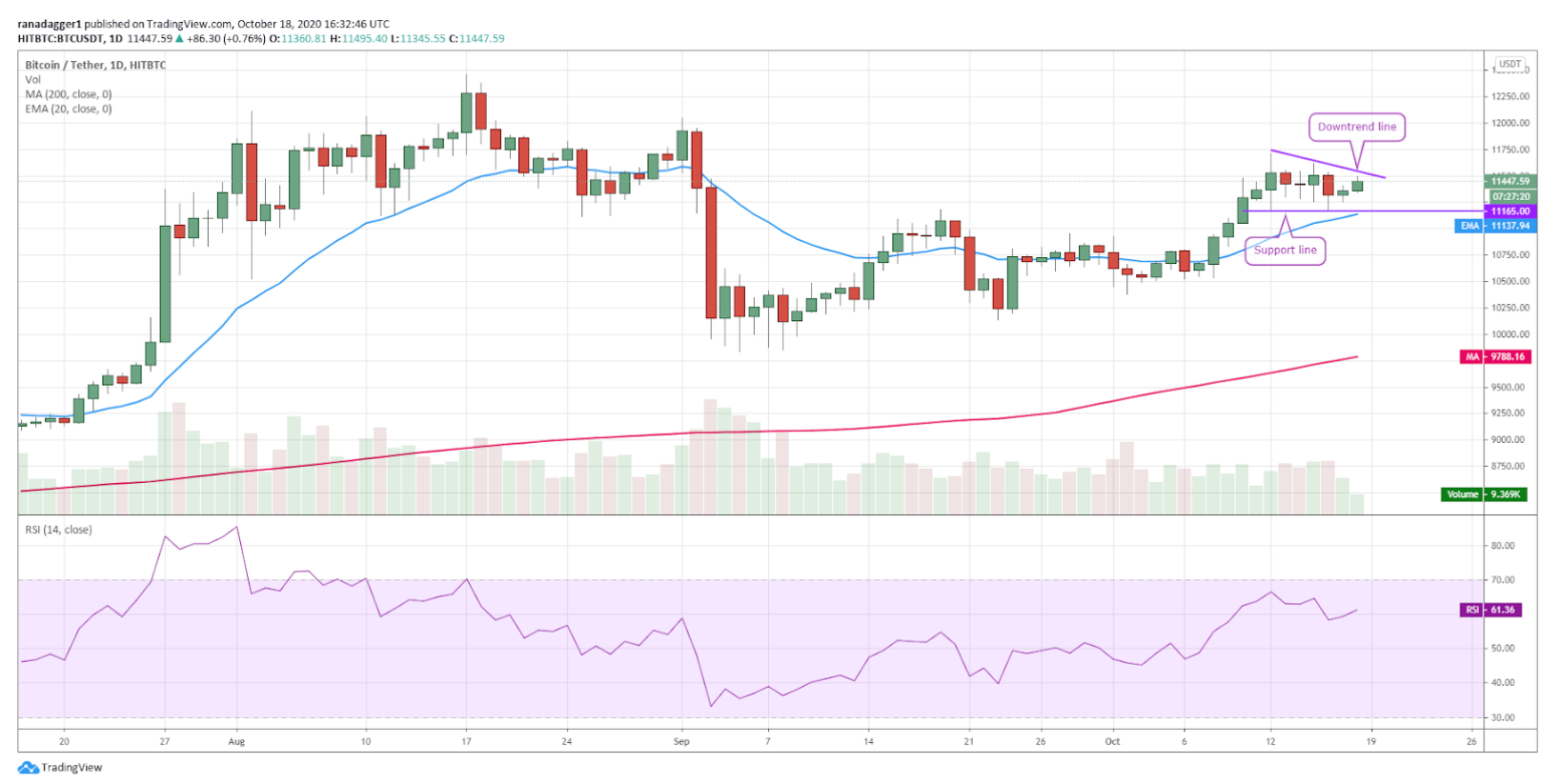 Many who bought the dip at $11, 165 anticipate a breakout at this level which may resume the upward -move with the first target at $12,000 and then $12,460.
XLM broke below the 200-day simple moving average ($0.077) on Sep. 21. but the bears could not capitalize on this move and sink the price below $0.066841. This signals buying by the bulls at lower levels. If the bulls succeed in beating $0.084584, the pair could start a new uptrend that may rally towards $0.10.
Coin (CRO) plummeted and closed (UTC time) below the $0.144743 support. This bearish setup has a target at $0.10607. The bulls might attempt to defend the 200-day SMA at $0.121 but a bounce off this level could retest the breakdown levels at $0.144743. The price may continue to go down if the sellers try to sink the price below the SMA. Very cautious period, if you own CRO.
If the buyers can thrust the BNB/USD pair above the $32– $33.3888 resistance zone, the momentum could pick up and a retest of the all-time highs. This is definitely on the cards, so watch out if you've invested in BNB. At the same time, Binance Coin turned down from $31.9798 on Oct. 16 but the bulls purchased the dip to the immediate support at $29.5646. This suggests that the previous resistance level has now flipped to support.
Litecoin (LTC) is attempting to form an inverse head and shoulders pattern that will complete on a breakout and close (UTC time) above $51.50. The flat moving averages and the RSI below the midpoint suggest a balance between supply and demand.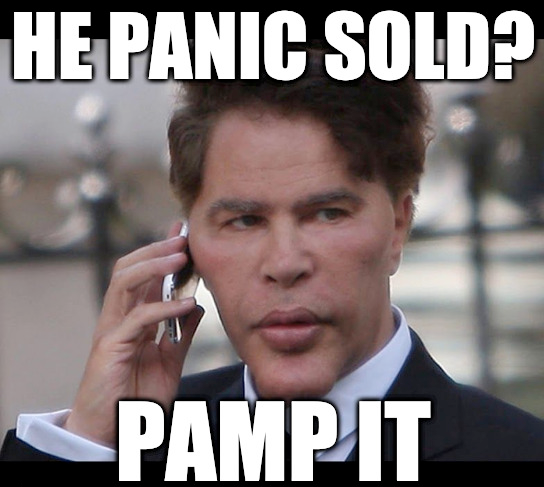 We hope you enjoyed this week's edition of crypto highlights. For a peek at our last edition of crypto highlights & blockchain news, click here.
Source: satt-token.com
Exploring the landscape of crypto regulations in sub-Saharan Africa
Sub-Saharan Africa has no doubt suffered many regulatory setbacks in adopting cryptocurrencies. With most countries in the region struggling not to buckle under economic uncertainties and pressures looming over them even as the ripple effects of COVID-19 set in, it would appear that many Africans, especially millennials, aren't waiting for the government anymore.
The main issue inhibiting regulation seems to be a combination of resistance and indecision both from regulators, which has majorly been a result of little or no understanding of cryptocurrencies.
Speaking to Cointelegraph on the attitude of regulatory bodies in Africa toward cryptocurrencies, Andrew Nevin, partner and chief economist at PricewaterhouseCoopers Nigeria, said:
"I think it's fair to say that around the continent, people are being cautious. There's been a lot of problems with cryptocurrency and various kinds of fraud: initial coin offerings and projects that didn't have sufficient value and have gone backwards or folded up. So, I think that the authorities are taking the right view in taking this step by step."
For the most part, governments of most sub-Saharan countries have not taken any clear stance toward cryptocurrencies.
Many African governments pretty much don't know what to do about cryptocurrencies, although recently, there has been some progress. For example, the Securities and Exchange Commission of Nigeria has officially defined digital assets under its regulatory umbrella in a recent statement. Before, the Nigerian Central Bank had flip-flopped, going from warning its citizens against doing business in digital currencies to launching research on potential policy proposals. In Kenya, authorities have gone from comparing cryptocurrencies to pyramid schemes to setting up a task force to study the challenges and benefits associated with the underlying blockchain technology.
Over the years, the legality of Bitcoin (BTC) and other crypto assets has varied significantly across the region, with over 60% of African governments yet to make their position known.
Blockchain and cryptocurrency in Africa — Geographical overview
Source: Baker McKenzie
While some nations have openly declared their support for cryptocurrencies, most countries have either issued complete or partial bans. The most common position, however, is one of caution. Countries such as Kenya, Ghana, Lesotho, Swaziland, Uganda, Zambia and Zimbabwe have warned its citizens about cryptocurrencies without actively banning crypto trading or use. Other countries such as Namibia and Burundi, while also not banning usage, have issued bans against trading, citing lack of consumer protection.
Similar to what we see in Kenya, a statement from the Ugandan government referred to "One Coin Digital Money," as a cryptocurrency alongside Bitcoin, Litecoin (LTC) and XRP, among others, putting them all on equal footing as cryptocurrencies. OneCoin was a notorious multilevel marketing scheme that allowed "representatives" to earn incentives from selling memberships for an enterprise with no genuine product.
Taking a critical look at these countries, we could infer that Ponzi schemes have tainted the reputation of legitimate crypto projects and may be slowing things down. Paxful CEO Ray Youssef spoke with Cointelegraph on the subject. Paxful is a leading peer-to-peer crypto exchange platform that has the highest growth of P2P trading in Africa so far by providing on-ramps and off-ramps for cryptocurrencies within the region:
"We ought to understand that regulators are just starting to figure cryptocurrencies out. Many of them have just begun their exploration and they hear about this in the worst possible ways, especially in Africa. Because nine out of 10 people you talk to in Africa have been scammed in a cryptocurrency-involved scam or know someone who has been scammed. That's a huge number, but then you consider the proliferation of multi-level marketing scams that operate upon Africa like OneCoin, this infamous Ponzi […] plus the crypto mining scams. Everyone in Africa has been scammed."
Youssef also added that corruption ranks as one of the factors slowing down the regulation of cryptocurrencies within the region:
"Unfortunately in Africa, things are a little different from in the West. Everyone wants to wet their beak a little bit at the table, and that's how regulators think […] and that's a challenge for people in the African crypto space."
Despite the regulatory weakness, it has become obvious that the region has seen a continuous increase in interest in cryptocurrencies. Countries such as Nigeria constantly rank first in online searches for "Bitcoin" as seen on Google Trends. A Sept. 10 blockchain analytics report from Chainalysis indicates that Nigeria, South Africa and Kenya cumulatively lead the continent in monthly crypto transfers, which totaled $316 million in June.
Africa's interest in crypto could also likely be fueled by factors, such as worsening inflation, high remittance fees, low financial inclusion and political instability, among other factors, which, in turn, have made things difficult for the average person in sub-Saharan Africa. These would hasten the decisions of regulatory bodies in the future.
Inflation rates across the continent have historically been much higher than the global average. An extreme example would be Zimbabwe's hyperinflation, which led Zimbabweans to a desperate search for a store of value even as the pandemic has increased economic uncertainties.
Inflation rate for sub-Saharan Africa vs. global average 1999–2018
Source: The World Bank
This is another factor that could hasten the decision of regulators, as they already have a growing market. According to a report from the World Bank, remittances worth less than $200 to sub-Saharan countries cost an average of about 9% compared to a global average of 6.8%, while payments between countries cost even more. For example, sending money from South Africa to Zambia costs 18% of the value of the money sent.
Not only does political instability exacerbate inflation and currency volatility, but it can also result in forced migration, GDP collapse and wealth confiscation, all of which lead to an intensified search for sound money to preserve wealth. This increased attention would, in turn, hasten the hand of regulatory bodies to make a decision. According to data from the World Bank, just 10 of Africa's 53 nations have a positive score on the political stability index.
Political Stability Index in Africa — Selected countries (-2.5 weak; 2.5 strong)
Source: The World Bank and The Global Economy
The challenges of hyperinflation, high remittance fees and economic instability are more pronounced in sub-Saharan Africa than other parts of the world. These issues put more financial pressure on the average citizen — pressure that makes regular people search for options for a safer financial future. Faster response from regulators can, therefore, be linked to the astonishing increase in the people showing interest in cryptocurrencies, which are now seen as an escape route from the harsh realities facing most Africans.
The situation in various countries within Africa is similar, as they mostly fall under regulators that are undecided when it comes to crypto. Most countries within sub-Saharan Africa have wavered. Below is an overview of what regulations in some of the largest crypto markets in sub-Saharan Africa feel like so far.
In a recent report, the Securities and Exchange Commission of Nigeria officially issued regulatory guidelines for digital currencies and crypto-based companies or startups. According to Nigeria's capital market and investment regulator, the aim is to protect investors and create standards for ethical practices. The commission also added that it will regulate "all Digital Assets Token Offerings, Initial Coin Offerings, Security Token ICOs, and other Blockchain-based offers of digital assets within Nigeria." Every crypto asset in Nigeria will be treated as securities unless the company or startup can prove otherwise. This development is a far cry from what was obtainable before now.
In 2017, the commission had taken a more antagonistic approach. It warned citizens to be cautious while investing in cryptocurrencies, as they might experience "financial losses" without guaranteed protection from the regulatory body. That same year, Nigeria's central bank warned local banks against doing business in digital currencies. Meanwhile, the increasing adoption of cryptocurrencies in the country has brought with it a rise in bad actors seeking to exploit unsuspecting citizens.
However, it's likely that interest in crypto from its citizens may have driven Nigerian regulators to latch on to this budding market.
Sub-Saharan Africa weekly volume. Source: UsefulTulips
Before Nigeria, South Africa had been the sub-Saharan jurisdiction most receptive to cryptocurrencies. In December 2014, the South African Reserve Bank put out a paper stating its position on virtual currencies. The SARB affirmed that it alone has the right to issue any legal tender and that decentralized convertible virtual currencies don't constitute legal tender in South Africa. The SARB stated, "Only the Bank is allowed to issue legal tender i.e banknotes and coins in RSA, which can be legally offered in payment of an obligation and that a creditor is obliged to accept. Therefore the decentralised convertible virtual currencies are not legal tenders in RSA." This was confirmed again by the SARB in its statement in 2017 as it confirmed that it does not recognize cryptocurrency as "currency" or "legal tender" in South Africa.
Continuing the trend of inconsistency, however, the Minister of Finance in South Africa distributed authority over crypto beyond the SARB. The Minister noted in mid-2017 in Parliament that "the National Treasury together with the SARB, [Financial Intelligence Centre], and [Financial Services Board] also established an Intergovernmental Fintech Working Group in December 2016, to develop an approach and revised policy stance towards fintech, including crypto-currencies."
The country has been trying to affix a pro-crypto stance recently, as seen in a policy paper released by South Africa's Intergovernmental Fintech Working Group, financial regulators in the country recommended "that crypto assets remain without legal tender status" in a roadmap outlining what could become the nation's first comprehensive crypto laws.
Though many of the nations of sub-Saharan Africa have changed their attitude toward crypto recently, Zimbabwe has seen perhaps the most striking thaw in recent years.
The government banned crypto in 2018. The Reserve Bank of Zimbabwe instructed the private banks of Zimbabwe's largest virtual currency exchange, Golix, to close its accounts and made Golix itself refund its customers.
Nonetheless, peer-to-peer trading of cryptocurrencies continues to grow in Zimbabwe as the country's monetary policies falter. In mid-2019, the crypto rush in Zimbabwe reached such a high that rumors about Bitcoin's price reaching a 600% premium began to spread.
In its monetary policy statement from February, the Reserve Bank of Zimbabwe revealed that its focus was on stabilizing its currency. Having suffered massive hyperinflation that peaked in 2007, the bank appears intent on eradicating the volatility of its exchange rate through the establishment of a currency stabilization task force. According to the RBZ, exchange rate stabilization will result in a corresponding decrease in inflation, thus leading to significant economic recovery for the country.
Consequently, Zimbabwe has made somewhat of a U-turn in its crypto policy. A local news source reports that the RBZ is reportedly developing a regulatory sandbox for cryptocurrency companies in the country.
For other parts of sub-Saharan Africa, the situation seems to be pretty much the same. As regulators take their time to wrap their heads around this technology and how its implementation can influence the dynamics of their economic scene, citizens are seeing it as a haven for reasons ranging from remittances to hyperinflation.
As of last year, Ghana's Securities and Exchange Commission confirmed that cryptocurrencies were still unregulated, issuing a public warning to investors in March 2019. Meanwhile, the regulatory space for cryptocurrencies in Kenya is currently nonexistent, with only a warning from its regulator for individuals and organizations to steer clear of transacting in digital currencies.
For the most part, the neutral regulatory stance on crypto in most countries within sub-Saharan Africa is due to a lack of education. However, it appears that this will not remain so for much longer. The level of interest from its citizens is growing. Beyond the need to hold cryptocurrencies for speculative reasons, Africa seems to be the region with the greatest need for cryptocurrency use cases. This increasing demand will play a key role in hastening regulation across the continent. With Africa's most populous country, Nigeria, newly involved in the space, we may be about to witness a cascade of regulation from other parts of sub-Saharan Africa.
Alo Kingsley is a content writer with 4+ years of experience in writing with the blockchain and cryptocurrency niche. He first discovered Bitcoin in 2016 and has been passionate since then about various ways Blockchain can help Africa.
Source: www.bit-cointalk.com
4K CRYPTO NEWS – Bitcoin Halvening 2020! LIVESTREAM
Source: gentlecrypto.com
Previous
Next