Bitcoin News Roundup for Oct. 8, 2020
Retail brokerage Juno Markets announced on Friday the launch of the mobile application of the Juno Auto Trader, which offers copy-trading services.
The press release shared with Finance Magnates detailed that the mobile application will offer all features that are available on the web version of the brokerage. Additionally, the mobile application will add new strategies, adjusting portfolio settings, and monitoring performance.
The Most Diverse Audience to Date at FMLS 2020 – Where Finance Meets Innovation
Commenting on the development, Juno Markets' CEO, Arthur Le, said: "This mobile app has been in the works for over a year, and we're excited to be able to release a version to the public that we're proud of."
Paxful's Leading Payment Kiosk Now Available for over 4M Users WorldwideGo to article >>
The mobile application will be available on both iOS and Android devices and was launched with the growing demand among the traders for mobile-based platforms.
"Our current clients have continuously been asking for a mobile version of the platform, and at the same time, we expect the app to attract a new wave of mobile-first investors," Le added.
Regulated by the Vanuatu Financial Services Commission (VFSC), Juno Markets offers trading services with contract-for-differences (CFDs for a range of asset classes, including forex, metals, stock indices, and energy. The primary business of the brokerage is concentrated within the Asia-Pacific region.
Earlier this year, the brokerage enabled deposits with four digital currencies – Bitcoin (BTC), Ethereum (ETH), Tether (USDt), and USD Coin (USDC) – to both its MT4 platform and the Juno Auto Trader platform. It further facilitated direct withdrawals with cryptocurrencies as well.
Source: news.coingenius.ai
Author: Published 21 hours ago on October 8, 2020
By Republished by Plato
In Defense Of Keeping Politics Out Of Crypto|
Authored by Omid Malekan via Medium.com,
Brian Armstrong, the CEO of the leading American crypto exchange, caused a stir recently when he announced a policy of keeping Coinbase out of political and social activism to better focus on its core mission. He backed up the decision with a generous buyout for any employees who disagreed. In his own words:
Many companies never stand the test of time, because they decide to dabble in unrelated efforts, and distract and divide their workforce in the process. Paradoxically, by being laser focused on our mission, we will likely have an even greater impact on the world, through our products and growing customer base."
One should read the entire post before reacting, as some of the people who have responded negatively clearly have not. There's more to his argument than "we are just here to make money," and the online pundits who insist on reducing it to some caricature of capitalism just validate the overall argument.
Armstrong says that he doesn't want the pursuit of outside causes to distract Coinbase from the core work of building an open financial system that provides greater access to everyone, because executing on that mission will have a greater impact than activism.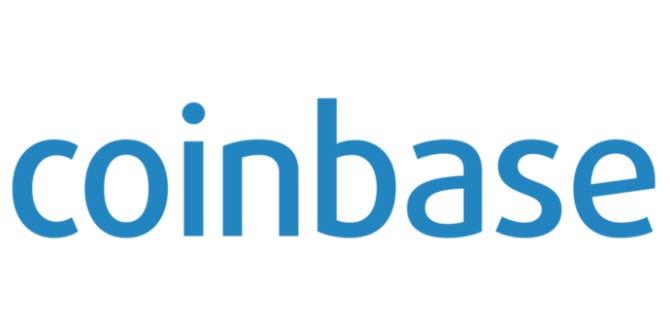 I support this approach and hope that more crypto companies adopt it — leaving the tweeting, campaigning, protesting and every other kind of vocal activism to others.
My reasoning starts with that famous proverb that Mohandas Gandhi — the man often credited for it — never said: to be the change we want to see in the world. It's a powerful saying, regardless of who came up with it, but lacking in practical instructions. Thankfully, what Gandhi did say was more nuanced.
"All the tendencies present in the outer world are to be found in the world of our body. If we could change ourselves, the tendencies in the world would also change. As a man changes his own nature, so does the attitude of the world change towards him. This is the divine mystery supreme. A wonderful thing it is and the source of our happiness. We need not wait to see what others do."
That last sentence makes all of the difference. There's a false belief in today's discourse that yelling about a problem, or shaming those considered responsible for it, go a long way toward solving it. They don't. Outrage is the state of being upset over something and demanding somebody else fix it. Real change takes individual action — but not, as the Mahatma believed — the kind that impacts others, but rather the kind that impacts the self. A million people tweeting about the need to end racism wouldn't change much. Those same people taking the time (and summoning the humility) needed to confront their own biases — the kind that all of us, myself included, suffer from — would make a genuine impact.
But that's doing, and doing is hard. Retweeting is easier. So everyone gets caught up in a recursive loop of posting and protesting, then being upset that nothing has changed, then getting louder. Sides are picked, battle lines are drawn, and little is accomplished. Doing is more effective, but easily distracted by the need for validation. A company deciding to have more minorities in executive positions is great. That same company issuing multiple press releases before the first promotion is less great.
Which brings us back to crypto.
One of the things that shocked me about Bitcoin when I first learned about it was its sheer openness. Anyone could do anything, from owning the coins to writing the code to participating in mining to building the supporting infrastructure (as Coinbase has). If you wanted to build the next great crypto wallet, all you had to do was build it. It didn't matter if you were young or old, black or white, gay or straight, American or Iranian, an experienced coder or a total noob. The only thing that mattered to the rest of the community was the usefulness of your product, which you were free to build however you thought best.
This was a stark contrast to the traditional financial system, where nothing could be done until you were given permission by a gatekeeper, and the first thing the gatekeeper would ask you to do was to fill out a form, and that form asked you to disclose your name, age and address — information which could easily be used (or misused) to make conclusions about your gender, nationality and race.
Decentralization is often portrayed by the skeptics as a negative, an open invitation to the world's anarchists or criminals to cause mischief. But decentralized also means "doesn't discriminate." When there is nobody in charge, there is no ability to oppress or exercise bias. Our existing financial system on the other hand is built on bias.
Case in point KYC, or the almost universal requirement for traditional financial services providers to "know their client." Such requirements are designed with good intent, to cut down on financial crime and prevent the use of the banking system for illicit activity. But they are costly, and that cost is borne disproportionately by the underprivileged. Even when executed fairly, KYC requirements mean that poor people who don't have proper ID, migrants who don't have a fixed address or undocumented workers trying to stay under the radar can't get a bank account. That is the best case scenario. The worse case scenario is the personal information gathered for these requirements are used to practice racism, sexism and every other kind of discrimination.
The blockchain doesn't discriminate, because the blockchain doesn't know, and better yet, doesn't give a damn. All anyone needs to access bitcoins is free software — making the bitcoin platform the first digital platform that can't pick favorites. As far as the protocol is concerned, a billionaire in America gets the same amount of access as a farmer in Thailand. Not because there are laws against discrimination or because miners have undergone sensitivity training, but because both users look exactly the same to every other participant.
A more abstract, but arguably more insidious form of discrimination within the legacy financial system is the distribution of new money. In crypto, new coins are generated algorithmically and distributed to those who contribute the most, be they miners, coders or users. It doesn't matter who they are, where they live or which political candidate they've contributed to. The fiat domain works on the opposite principle. Newly minted dollars, euros or pounds usually go to those who deserve it least, like "too big to fail" banks in the last economic crisis or any corporation that has access to public capital markets in this one.
Central banks such as the ECB and Federal Reserve are now using printed money to subsidize the borrowing of large corporations, including that of mega tech companies like Apple and Microsoft, a corporate subsidy for highly profitable companies who have actually benefited from the pandemic. Since they don't need the money, these companies will just use the subsidy to drive up their stocks via share buybacks. According to the Fed's own data, stock ownership in the U.S. skews heavily towards the old, the white and the rich. That makes Fed programs that benefit the market (which is practically all of them) a form of systemic discrimination, executed to the tune of trillions of dollars.
No wonder the current chairman has started giving speeches on the need to tackle racism. A little bit of saying to whitewash all of that tragic doing.
All of these issues are amplified in developing countries where access to basic financial services are even more limited and government institutions are a lot more corrupt. But there is hope, because the same meritocratic and open approach to financial services that was pioneered by Bitcoin is now being applied to everything from fiat currencies to banking. Argentinians fed up with endless government defaults and devaluations could now save in a dollar-denominated stablecoin called Dai, and expats who are often can't use banks will soon have much better remittance options, including Libra.
Further out on the horizon are protocols for borrowing, lending and investing. Not just in crypto, but tokenized versions of every other asset class, from gold to real estate to collectible art. Such products are not available to the vast majority of people today, due to a tragic mix of poor infrastructure and bad policy. This lack of access has been a prime contributor to the explosion in the wealth gap over the past decade, and when combined with the other types of discrimination inherent to our financial system, form a de facto conspiracy by economic elites to make sure nobody else catches up to them. Put differently, the New York Stock Exchange, Sotheby's and the SEC are not about to make investing a universal right, but the Ethereum blockchain just might.
I don't mean to exaggerate the benefits as they stand today. Bitcoin is still too small to make a difference and stablecoins and other forms of tokens are too new to make a dent. But they represent a new way of doing things, one that is superior along the axis that society increasingly cares about, such as equal treatment and universal access. Bringing that vision to the masses will take a lot more doing, and some of it will have to be done by companies like Coinbase.
So Brian Armstrong was correct. The company can have a much greater impact on social justice by focusing on its core mission. As can everyone else in crypto.
Source: ussanews.com
Author: Constitutional Nobody
NFTs take on DeFi? Nonfungible tokens push to be the next crypto craze
Home / Uncategorized / NFTs take on DeFi? Nonfungible tokens push to be the next crypto craze
NFTs have been gaining traction in the background, but where is the industry headed?
Source link
Tags ad Craze Crypto DeFi NFTs Nonfungible Push take Tokens
What cryptocurrency will become the main one in a year?
Previous This Pattern Suggests Bitcoin is Days Away from Making an Explosive Movement
Next RUSH, A Revolutionary Crypto Payment System Backed by Real-world Assets
2 hours ago
4 hours ago
5 hours ago
The lightning vulnerability was made public on Oct 9. Source link
Your email address will not be published. Required fields are marked *
Comment
Name *
Email *
Website
Save my name, email, and website in this browser for the next time I comment.
Source: icryptodesk.com
Author: admin
Bitcoin Hashrate Hits A New All-Time High.
The activity of bitcoin miners keeps increasing, as evidenced by the constant growth of the hash rate.
According to Glassnode's team, this week it has risen to 170 exaches per second (EH/s). This is a new all-time high, analysts emphasize.
On Twitter, they published a post in which they also noted that after the May halving (reduction in the reward for mining a block), the computing power on the Bitcoin network increased by about 40%. The increasing hash rate improves the security of the blockchain.
Note that before the halving, the miners' activity reached an all-time high, but then the hash rate collapsed due to a massive equipment shutdown due to a drop in BTC mining revenue.
In summer, the miners adapted to the new working conditions. The situation returned to normal and the computing power grew again.
Currently, China continues to top the list of countries with the highest bitcoin hashrate ratio (75.62%). Russia is in second place with a hash rate of up to 5.93%. The United States completes the top three, and American miners account for just over 4% of the capacities used to mine cryptocurrencies.
Source: news.triunits.com
Author: Souvik Sarkarhttps://news.triunits.comCrypto Expert And Blogger .
Venture Capitalist Tim Draper Bets Big on Indian Crypto Exchange, Undeterred by Crypto Ban Reports | Exchanges Bitcoin News
American entrepreneur and venture capitalist Tim Draper has invested in Indian cryptocurrency exchange Unocoin despite regulatory uncertainty and reports of a possible crypto ban in India. Unocoin has seen the number of new users grow 10-fold since the supreme court quashed the banking restriction by the central bank.
The cryptocurrency sector in India continues to attract global investors as the government continues to deliberate on how cryptocurrencies will be treated in the country.
The latest round of investments went into Unocoin, one of India's oldest cryptocurrency exchanges. At its peak, the company says it processed more than 2 billion rupees ($27.3 million) per month in cryptocurrency transactions for more than 1.3 million customers.
The Bangalore-based company founded in 2013 announced Thursday that its $5 million Series A funding round is near completion. It is led by Draper Associates, the company founded by high-profile venture capitalist Tim Draper, who is known for his early investments in Skype, Tesla, Twitter, and Robinhood. This funding round also saw participation from Xbto Ventures and 2020 Ventures. Unocoin claims that this funding round will raise its valuation to $20 million.
"We've seen a dramatic increase of crypto adoption in India following the lifting of an industry-wide ban by the Reserve Bank of India enacted in 2018," Unocoin CEO Sathvik Vishwanath commented. "Customer growth rates have surged by more than 10X in the month the supreme court verdict was announced, accompanied by a 5X increase in trading volume in subsequent months." Since the supreme court lifted the banking restriction by the Reserve Bank of India (RBI) in March, a growing number of investors and companies began seeking ways to enter the Indian crypto market. Vishwanath elaborated:
The funding will help us scale our business further, and give us a strong financial foothold to expand our platform's offerings. We will double down on our efforts to improve our product features and offerings, which will enhance the overall usability and functionality for our customers.
"We were delighted to hear the verdict by the Indian supreme court, and we had been tracking Unocoin, the leader in India for bitcoin for years," Draper said. "We are so thrilled that the stars aligned and we could finally back Unocoin. Every Indian should have a bitcoin account with Unocoin. It is a great way to do business in a currency that doesn't devalue over time."
Besides Tim Draper, a number of venture capitalists have invested in cryptocurrency companies in India. For example, another Indian crypto exchange, Coindcx, has raised millions of dollars from investors such as Polychain Capital, Bain Capital Ventures, Bitmex operator HDR Group, and Coinbase Ventures. Crypto banking platform Cashaa recently raised $5 million from the Dubai-based investment advisory firm O1ex. Furthermore, Binance has set up a $50 million blockchain fund for India.
The Indian government is deliberating on a draft bill submitted by an inter-ministerial committee headed by former Finance Secretary Subhash Chandra Garg that proposes a ban on cryptocurrencies. There have been reports that various ministries are discussing a ban bill. However, the Indian parliament's Monsoon session ended abruptly without a cryptocurrency bill being introduced, and the Indian crypto industry is confident that the government will not ban cryptocurrency. Meanwhile, reports suggest that India will significantly increase its crypto market share this year.
What do you think about Tim Draper investing in Unocoin? Let us know in the comments section below.
Purchase Bitcoin without visiting a cryptocurrency exchange. Buy BTC and BCH here.
Disclaimer: This article is for informational purposes only. It is not a direct offer or solicitation of an offer to buy or sell, or a recommendation or endorsement of any products, services, or companies. Bitcoin.com does not provide investment, tax, legal, or accounting advice. Neither the company nor the author is responsible, directly or indirectly, for any damage or loss caused or alleged to be caused by or in connection with the use of or reliance on any content, goods or services mentioned in this article.
Source: news.bitcoin.com
Author: Exchanges by Kevin Helms
Revolut Partners With NY-Based Fireblocks For Its 13 Million Crypto Users' Security
Fireblocks announced today that Revolut, a UK based payment service start-up, valued over $5 … [+] Billion, will use its MPC-based wallet and network infrastructure to support the introduction of new crypto services for its 13 million global retail customers.
Fireblocks announced today that Revolut, a UK based payment service start-up, valued at over $5 billion, will use its MPC-based wallet and network infrastructure to support the introduction of new crypto services for its 13 million global retail customers.
Revolut is a financial services company that offers both banking services and a cryptocurrency exchange with peer-to-peer payments. The partnership between Fireblocks and Revolout could help make MPC-based cryptocurrency security the standard for future digital payments.
Fireblocks' solution combines both multi-party computation-based cryptography with chip-level isolation technology. Michael Shaulov, Fireblocks' CEO, pointed out that combining the two methods removes the single point of failure from the key-management process and enables hardware-based authentication of counterparties' transactions.
"It is crucial that our platform takes advantage of the best crypto management solution in the industry because of our market share and worldwide presence," said Ed Cooper, Head of Crypto at Revolut. "Moving to Fireblocks' wallet infrastructure gives us a competitive edge over other financial applications as it will enable us to rapidly add more advanced crypto features as space continues to evolve at breakneck speed: we are now working closely with the Fireblocks team to explore all the new experiences that we can offer our customers in the near future."
"We have seen a tremendous amount of demand from fintech and challenger banks, especially ones that have begun foraying in the retail crypto market," said Michael Shaulov, CEO of Fireblocks. "We are excited to assist Revolut in driving the adoption of cryptocurrency by providing a trusted infrastructure for the next billion people coming into crypto."
Follow me on Twitter or LinkedIn. Check out some of my other work here.
Source: www.forbes.com
Author: Robert Anzalone
Previous
Next