Wirex Announces Longlist of Inspiring 'Rising Women in Crypto'
LONDON, Oct. 5, 2020 /PRNewswire/ — Leading crypto platform, Wirex, in partnership with The Fintech Times, have announced the inspirational longlist of 'Rising Women in Crypto'. Having closed entries for nominations last week, the 'Power List' received an incredible 367 entries, with the top 10 set to be revealed early next month.
The 'Power List' was created as part of Wirex's inaugural 'Women in Crypto' campaign, to celebrate women working in the crypto fields that are rarely recognised for their incredible achievements. Being a stereotypically male-dominated industry, Wirex are endeavouring to shine a light on exceptional women, to give others the confidence to get involved themselves in a flourishing sector. For the past month, individuals have had the opportunity to nominate themselves or someone they know who they believe to be advancing the world of crypto.
The longlist of all women nominated has now been revealed, showcasing women with a variety of experience and diverse backgrounds. This ranges from those holding junior and senior positions, newcomers, long-standing advocates of crypto, and those working in both startups and multinational companies. Women from over 50 countries around the globe are featured, working across the tech, finance, legal, journalism and design sectors, to name a few.
The esteemed judging panel will now deliberate and decide on their top 10 entries that demonstrate unprecedented levels of achievement, potential, leadership skills, ambition, influence and innovation, with the shortlist being announced on the 2nd November.
During this period, Wirex will launch the final phase of their campaign with a takeover of the Wirex channels. This will feature a series of inspirational articles and videos from both the women that are working at Wirex, as well as other female influencers working in the crypto and fintech industries, including content from Erica Standford, Founder of the Crypto Curry Club, Dr. Ruth Wandhöfer, a Fintech Global 50 Influencer, and Denelle Dixon, CEO of Stellar Development Foundation. These women will be sharing their unique perspectives on what it means to be a woman in the space, and showcasing their experiences of working in the field.
As one of the judges of the 'Power List', CEO and Co-Founder of Wirex, Pavel Matveev, shared his excitement about the campaign: "The 'Women in Crypto' initiative has been a phenomenal success. Having already read some of the nominations for the 'Power List', it's incredible to see the extensive achievements of women working in the sector. Since its inception, Wirex's mission has been to empower everyone to step into the world of crypto by offering a simple solution to the often confusing world of blockchain, and we hope that this campaign inspires women around the world to get involved in this rapidly growing sector. I look forward to seeing the campaign's impact as we move into the final phase of the campaign and reveal the shortlist."
To see the full longlist of the 'Power List', please visit the Wirex website at: https://wirexapp.com/blog/post/rising-women-in-crypto-the-longlist-0220
The 'Women in Crypto' takeover of the Wirex channels will feature from the 26th October – 8th November, with the winners of the 'Power List' being released on the 2nd November.
About Wirex
Wirex is a worldwide digital payment platform and regulated institution that has forged new rules in the digital payments space. In 2015, the firm developed the world's first contactless payment card that gives users the ability to seamlessly spend crypto and traditional currencies in real life.
Wirex was created in 2014 by CEOs and co-founders Pavel Matveev and Dmitry Lazarichev, who identified the need to open up the esoteric world of cryptocurrencies and make digital money accessible for everyone. With the core aim of making it as easy as possible to use digital assets in everyday life, Wirex provides a trusted and cost-effective service for crypto and traditional currency transactions by incorporating the next generation of payments infrastructure integrated with cryptocurrency blockchains.
With over three million customers across 130 countries, the company offers secure accounts that allow customers to easily store, buy and exchange multiple currencies instantly at the best live rates on one centralised mobile app. Quick and simple money transfer options are available, as well as the freedom to spend 150+ traditional and cryptocurrencies in more than 54 million locations around the world using the Wirex card.
Wirex continues to develop the product in line with market developments, whilst adhering to regional regulations and securing appropriate licencing where it exists. A proven industry pioneer, Wirex introduced the world's first bitcoin reward programme, Cryptoback™, which earns cardholders up to 1.5% back in Bitcoin for every in-store transaction they make. They also launched their own native utility token, WXT, which entitles holders to rewards and incentives such as heavily-discounted fees and higher Cryptoback™ rewards.
Wirex is based in London with offices in Singapore, Kyiv, Tokyo, Toronto, Dallas, Dublin and Atlanta. With over $3bn worth of transactions processed already and rapid expansion into new territories, Wirex is uniquely placed to support and promote the mass adoption of a cashless society through creative solutions.
| wirexapp.com |
SOURCE Wirex
wirexapp.com
Source: www.prnewswire.com
Author: Wirex
TechCrunch
Mobile cryptocurrency wallet BRD announced today that it now has more than six million users worldwide, thanks to strong growth in India and Latin America. With this momentum, the company expects to reach 10 million users by early 2021.
Founded in 2015, Zurich-based BRD also said it now adds about one million new users every two months, after initially taking more than four years to hit the one million user mark. It reached 550,000 monthly active users at the beginning of July. Co-founder and chief executive officer Adam Traidman attributes the increased interest in cryptocurrency, especially among first-time users, to the COVID-19 pandemic.
"It's causing a lot of people who are staying at home and sheltering in place to reconsider a lot of fundamental questions about their life and family right now," he told TechCrunch. "It's causing a lot of thinking about money and finances. People have had a lot more time over the last six months to look at their investments and as a result of that, we found that for cryptocurrency in general, but especially for BRD's business, we've been growing dramatically."
He added that BRD, which has raised $55 million in funding from investors like SBI Crypto Investment and East Ventures, has two main groups of users. The first are millennials who have discretionary income that they invest using apps like Robinhood instead of traditional brokerages. The second group are people who have been more financially impacted by the pandemic and are turning to Bitcoin and other cryptocurrencies to cope with currency fluctuations in their countries or as a more cost-effective alternative to international wire transfers to send money to family members. Falling bank interest rates have also prompted many people to consider alternative places to put their money.
While Bitcoin and Ethereum are still the most popular purchases through BRD, in countries with volatile currency fluctuations, like Venezuela, Argentina and India, interest in stablecoins, which are pegged to the U.S. dollar, is growing. The company is also seeing more adoption in Eastern European countries.
BRD is a non-custodial wallet and cryptocurrencies are stored on users' devices, which makes it more accessible to users in countries who need to undergo lengthy registration processes to use custodial wallets. The app also allows people to use Apple Pay or their bank cards to buy cryptocurrency. This ease of use is one of the reasons for its growth, Traidman said.
The company's most recent funding announcement was a $15 million Series B announced in January 2019 for expansion in Asian markets. BRD also offers enterprise blockchain tools called Blockset and says it is currently used to store the equivalent of about $6 billion in cryptocurrencies.
Source: techcrunch.com
Author: Catherine Shu
@catherineshu
/
11 hours
A Solution To the Blockchain Scalability Problem – Meet Jax.Network
Being the next step in the evolution of human civilization, blockchain technology still hasn't been mass-adopted. The biggest obstacle here is a limited transaction processing capacity. Existing blockchains like Bitcoin and Ethereum are only able to do about 7-10 transactions per second. This technological limitation has been called the blockchain scalability trilemma. If it is solved, blockchain technology can facilitate the creation of a decentralized global currency that can be mass adopted and the implementation of decentralized governance systems, immutable data storage systems, which will improve transparency in governance and monetary policy.
Researchers around the world have come up with different proposals for solving the blockchain scalability problem. Sharding is considered to be the most promising. Yet, there is no common vision on how to implement sharding to find the best acceptable compromise among the numerous parameters of the network. Projects such as Ethereum 2.0, Algorand, Cardano, and Zilliqa have developed their own blockchain designs based on sharding. However, all of these projects have a similar pattern in their designs. They all rely on a Proof-of-Stake (PoS) consensus algorithm and pseudo-random selection of validators for shard committees.
Jax.Network believes its solution has solved the scalability trilemma and has the potential to become a consumer payment system, unlike other cryptocurrencies that experience delays and failures due to throughput restrictions. Last month, the Jax.Network team participated in the Blockchain.UA conference and shared their vision with the crypto community.
Jax.Network is a blockchain platform that follows the JaxNet protocol which issues the world's first scalable and decentralized stable "JAX" coin. Since 2017, its founder Vinod Manoharan has been interested in blockchain and wanted to bring this technology to mass adoption. In 2018, he decided to move to Ukraine to gather a team of technical and scientific experts to solve the blockchain scalability trilemma. Ukraine was the first choice as it has many prominent specialists. With that in mind, Vinod gathered a team, and together they came up with a solution that solves the scalability problem of blockchain networks.
The academic paper of JaxNet protocol was published in May 2020. Based on this protocol, Jax.Network solves the blockchain scalability problem using Proof of Work consensus, a universal reward function, sharding, and merged mining.
What future awaits cryptocurrencies?
The sharding design used in Jax.Network has multiple advantages. It reduces the storage and network traffic requirements for nodes in the network. It also eliminates the bottleneck of block propagation delay and decreases the volatility of mining rewards. All together, these features have a positive effect on the network scalability and decentralization.
In Jax.Network, miners can choose the subset of shards that they want to mine. They can manage their workload according to their computing capabilities.
With the blockchain scalability trilemma being solved, Jax.Network aims to create the first truly scalable and stable coin. If this coin is mass adopted, the global financial ecosystem can be changed forever. With that in mind, Jax.Network caters to the payments market and wants to compete with giants like Visa and Mastercard.
Right now Jax.Network is at its Proof of Concept stage moving forward according to the roadmap. Eventually, the project wants to transform the organizational systems in the world using blockchain technology. To achieve this, the team has plans to build the necessary infrastructure, including a mining pool, transfer hub, blockchain explorer and API, a crypto wallet & instant messenger.
This is a press release. Readers should do their own due diligence before taking any actions related to the promoted company or any of its affiliates or services. Bitcoin.com is not responsible, directly or indirectly, for any damage or loss caused or alleged to be caused by or in connection with the use of or reliance on any content, goods or services mentioned in the press release.
The post A Solution To the Blockchain Scalability Problem – Meet Jax.Network appeared first on Bitcoin News.
https://news.bitcoin.com/a-solution-to-the-blockchain-scalability-problem-meet-jax-network/
The post A Solution To the Blockchain Scalability Problem – Meet Jax.Network appeared first on BTC Ethereum Crypto Currency Blog.
Source: cryptomoneyteam.co
Author: By TeamMMG
Crypto News Recap: Bitcoin Users In Egypt Rise Despite The Currency Unstable Status
Highlights
Here are the markets highlights for the week
As we entered October and the last quarter of 2020, Bitcoin (Trading $10,674.22 at press time) plunged amid the global turbulence caused by US President Donald Trump COVID-19 positive result.
Tonight, @FLOTUS and I tested positive for COVID-19. We will begin our quarantine and recovery process immediately. We will get through this TOGETHER!
The whole crypto sphere was shaken by the news which embarked on a huge bitcoin selloff. The flagship coin dipped to $10,400 then recovered to $10,600 when the dust settled.
Source: coinmarketcap.com
Bitcoin Miners Revenues Drop 11% in September
Experts say that this drop happened because of Bitcoin's volatility in September as the main coin ended the month down 8 percent compared to August.
South Korea Dismisses Data Breach Lawsuit Against Bithumb
IOTA Team up with Jaguar on IOTA Access for Shared Devices
IOTA (MIOTA, Trading at $0.271892) has launched its own open-sourced, distributed ledger technology (DLT)-based framework for granting or denying conditional access to tangible devices.
Egypt: Number of Bitcoin Users Rise As Recession Deepens
With COIVD-19 making every financial situation worse, Egyptians resorted to Bitcoin to mitigate the economic blow of the pandemic that raised the unemployment rate from 7.7% to 9.6% in the first quarter of 2020 in recent numbers from the Egyptian Central Agency for Public Mobilization and Statistics.
According to Al-Monitor, people in Egypt turned to Bitcoin mainly young people tempted by the soaring prices of the cryptocurrency in hope of making quick gains overnight.
While Bitcoin trading and mining look very attractive to Egyptians, many of them still concerned by the fact that there is no law in Egypt to legalized cryptocurrencies deals.
Economist and financial adviser Wael al-Nahhas told Al-Monitor that "there are many risks of currency encryption and the inability to track digital currency ownership, even through brokerage offices — and so, some may exploit this secrecy in financing terrorism or illegal trade. This is why the Egyptian authorities are arresting and trying miners and traders of cryptocurrencies".
KuCoin Identifies the Hacker!
A week later after the traject hack on the crypto exchange, Kucoin claims that they managed to identify the criminal in a tweet published by the CEO Johnny Lyu:
A quick update since my last livestream on Sep 30.
The platform announced the gradual return to functionality after the hack that resulted in the stealing of $200 million in assets.
Crypto Market Cap:
Source: coinmarketcap.com
Events to Keep An Eye On:
Voice of Blockchain 2020 (Illinois, United States) Oct 05, 2020 – Oct 06, 2020
Asia Crypto Week 2020 (Hong Kong) Oct 05, 2020 – Oct 11, 2020
© 2000 – 2020 Al Bawaba (www.albawaba.com)
Source: www.albawaba.com
Author: Areej Salem
Ethereum contenders | Crypto-News.net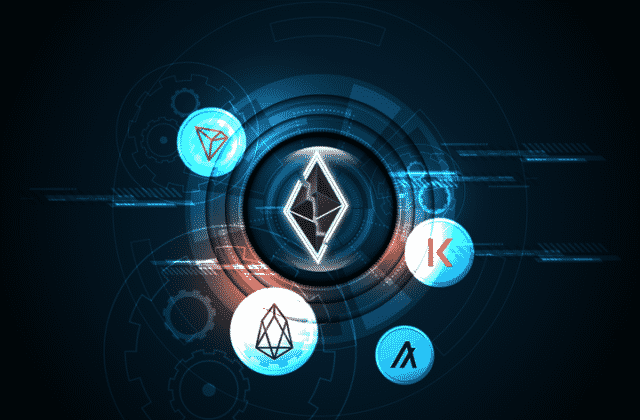 Ethereum started the DApp revolution with its innovative blockchain technology and features. As DeFi gained traction, Ethereum naturally became the de facto platform of choice for its various tools and projects. But it continues to wear down due to DeFi's unprecedented continuous growth and its own inability to scale up linearly. Ethereum's plan to tackle the issue by shifting from Proof-of-Work to the much more scalable Proof-of-Stake has also been delayed. This created the opportunity for new blockchain platforms to support the ever-increasing demand.
A couple of projects showed so much potential in attracting DeFi apps and projects that experts naturally wondered who would be the "Ethereum Killer." But as much as it sounds exciting, proving to be one by dislodging the juggernaut is a whole other ball game.
Rather than going into all the technical nitty-gritty of such projects, the article will focus on their general outlook. This will paint a much clearer picture of the present DeFi space. Let's check the current status of a few projects worthy of earning the Ethereum Killer badge – two early and two current contenders.
The blockchain project was launched with high hopes directly challenging Ethereum on smart contracts and DApps front. But since then, the initial gas has faded, and the current status doesn't inspire confidence. Many developers, including EOS tribes, one of the significant block EOS producers, have decided to leave the platform due to the alleged lack of proper decentralization. In November 2019, EOS lowered its once-famous bandwidth by several degrees because of network spam connected with the EIDOS tokens mining.
Defiprime data showcases that the EOS platform claims 22 projects out of the 214 DeFi listed there. But not all of them attract a significant number of users. Popular website DappRadar reports that only four major EOS-based DApps are drawing any sizable traffic.
Equilibrium –Universal interoperable DeFi hub
Vigor Protocol – P2P lending platform
Chintai – Token leasing platform
EOS Microloan – Platform offering microloan
However, tracking over the last 30 days of data reveals the following EOS DeFi apps gaining huge volume –
Defibox – One-stop DeFi application platform
Dmd.Finance – First EOS-based yield farming platform
DeFis Network – An open financial network integrating multiple DeFi protocols
B2B FinTech is another exciting project with potential. It is a service provider for issuing, managing, and secondary trading of securities.
The DeFi world may have found a real Ethereum killer in Tron – at least seemed that way, thanks to the aggressive marketing skills of its founder and CEO, Justin Sun. He is pushing Tron to become the market leader riding in the present direction of DeFi.
However, it's been clear for some time that the project is becoming an excellent example of marketing far outshining its technological achievements.
Tron's primary achievement so far would be the release of over two billion highly liquid USDT stablecoin of TRC-20 standard in its network. Another widely welcomed move from users' standpoint is free USDT transfer between most large and mid-sized exchanges – an action may not be in the business's best interest.
DappRadar's Tron-based project list indicates about three important DeFi projects –
JUST – A financial ecosystem offering asset lending and management setup. The JUST token IEO was held by Poloneix in February this year.
Zethyr Finance –. A lending platform offering TRX and other TRC-20 token-based coins for loans. It is the first DeFi on Tron.
Oikos.cash – A synthetic asset platform like Ethereum-based Synthetix
A few new projects like Sun, Unifi Protocol, or SharkTron have generated substantial volume in the last 30 days.
On the other hand, Kava is a recent DeFi project and has shown a lot of potentials. Built on Cosmos SDK, it is a cross-chain platform for DeFi. It uses the Tendermint Proof-of-Stake consensus mechanism to bring linear scalability features to the project. Kava launched its mainnet on June 10, 2020.
Kava's core functionality is similar to that of MakerDAO – releasing its USDX stablecoin by locking assets as collateral. However, it can add up various crypto coins from independent networks such as Binance through the Cosmos zone. In particular, Binance Coin (BNB) is a natural choice, since both Binance and Kava employ Cosmos SDK allowing easy integration. This multi-coin asset collateralization allows for interoperability. Additionally, Kava plans to use XRP, BTC, and ATOM as collateral assets. For network governance, it uses a token dubbed Kava.
Like Ethereum, Kava is stressing on composability. It aims to become a DeFi hub for Cosmos's model of hubs and zones. Thanks to Kava's architecture, developers can easily port Ethereum-based DeFi projects like Augur and Compound to the Cosmos blockchain.
Algorand is another blockchain 3.0 project making its presence felt in the DeFi space. It's an asset issuance and management platform focused on developing enterprise-grade infrastructure and ecosystem.
It employs the Pure Proof-of-Stake consensus algorithm to bring high scalability, speed, and security. Algorand has intelligently implemented most of its essential features such as ASA, smart contracts, Atomic swap on layer-1 – going further ahead in the race to become an Ethereum killer for DeFi. The periodic upgrade is Algorand's forte, as evidenced by adding stateful smart contracts to its stateless version.
In 2020, both Tether and Circle launched their stablecoins (USDT and USDC) on the Algorand platform. IDEX has also added Algorand to develop its next-gen DEX services. Some of the other critical DeFi partnerships are as follows –
Marshall Islands' CBDC – Algorand is the infrastructure platform of choice to develop the country's Central Bank Digital Currency
IBMR.io – Using Algorand's powerful tokenization system, it's creating a microfinance system for South Asia's urban working class.
Meld – Offering stablecoin over Australia's gold assets through tokenization.
Republic – Offering digital securities on the platform.
The increasing presence of DeFi collaborations in its long list of partnership projects indicates Algorand's growing popularity.
As much as it sounds exciting, being an Ethereum killer is difficult (but not impossible), primarily because Etherem had a significant head start. So, for now, the term implies challenging Ethereum on equal footing. Though earlier projects may have failed to live up to the hype (for now), several new projects with real potential have emerged. But one thing is confirmed – growing DeFi applications will eventually create such DeFi-centric blockchain 3.0 projects.
Disclaimer: This is a sponsored article and contains positive statements about the future. Make sure to do your own research! Crypto-News.Net is not liable for any losses that may result from your interaction with this content.
Source: otcpm24.com
Author: News Bureau
HONG KONG, Oct. 5, 2020 /PRNewswire/ — Cryptocurrency has become one of the most prominent asset classes of the 21st century. Yet its complexity, volatility and steep learning curve has deterred many everyday people from enjoying its exponential growth. Kikitrade, launched by KKTD Technologies Limited, caters to the mass market through a mix of technological and user experience innovations, and a simple yet powerful product.
Commission-free crypto app designed for everyday investors
When Bitcoin was launched in 2009, it was meant for the mass. Despite the large market cap and liquidity it has built up over the decade, most investment platforms today were built to serve the professional traders, speculators and early crypto adopters.
Kikitrade is here to re-invent the crypto investing experience that the world grew custom to. After comparing and trying hundreds of investment apps worldwide, the company spent 1 year stealthily crafting Kikitrade.
With arguably the best user experience for the mass market, Kikitrade empowers crypto observers, millennials, GenZ, women and non-finance professionals to interact with digial assets with as little as US$1 at users' fingertips. Kikitrade promises users zero commission and no hidden transaction fees, now and forever. For the idle funds, users can even make a deposit in the saving account to earn up to 5.5% annual interest payout.
Proprietary community and social trading features
Kikitrade is not only an investment platform , but also a vibrant community of like-minded individuals seeking financial knowhow and well-being, making it one of the best community and education apps in crypto. Users can not only view, comment, and follow other users, but also participate in polls, games and Q&As. Moreover, users can access a personalised flow of market moving news aggregated from major media outlets, visualised trading indicators, as well as free tutorial videos.
Last but not least, Kikitrade's ground-breaking Heroes function allows users to compare the historical returns and real-time positions of the community's best traders meticulously verified by Kikitrade. Through the proprietary, battle-tested social trading engine, users can seamlessly copy every single move of the Heroes they selected, making the top-performing traders work for you in the crypto world.
World-class standard of compliance, reliability and security
As one of the very few companies to receive a crypto exchange license in Australia, Kikitrade is complying with one of the world's highest standards of KYC, AML, asset segregation, custodian, auditing, company governance, and clients' protection.
Protecting clients' assets is Kikitrade's number 1 priority. To provide the safest and industry-grade wallet, Kikitrade partners with Swiss-based crypto bank for insured custodian solution and Israeli-based cybersecurity firm for penetration tests. Kikitrade has assembled a team of senior engineers, financial architects and blockchain specialists, averaging 10 years of working experience in Alipay, Meituan, ByteDance, Credit Suisse, Macquarie and Goldman Sachs. The team is proud to create Kikitrade and is committed to growing with users.
About Kikitrade
Kikitrade is a commission-free digital assets investment platform that is fun to use and easy to trade. With unique designs and proprietary technologies, Kikitrade is the most friendly gateway for the millennials and everyday people to start their crypto journey.
About EVG
EVG, co-founder of Kikitrade, is an investment and incubation holding focusing on the mass adoption of digital assets. Backed by a consortium of renowned conglomerates, private equity funds and family offices across Greater China, Korea, Japan, Australia and Southeast Asia, EVG has participated in some of the world's most famous Fintech and blockchain companies.
Media Contact:
Sky Lai
+852 6899 9765
[email protected]
Ruby Cheng
+852 5614 4650
[email protected]
Photo – https://photos.prnasia.com/prnh/20200930/2934180-1
Logo – https://photos.prnasia.com/prnh/20200930/2934180-1LOGO
SOURCE KKTD Technologies Limited
[ Back To TMCnet.com's Homepage ]
Source: www.tmcnet.com
Previous
Next