Top Ethereum Projects by Developer Activity: Augur (REP), Band Protocol (BAND), Gnosis (GNO), Maker (MKR), Status (SNT), New Report Reveals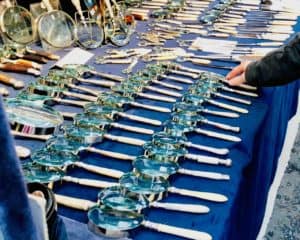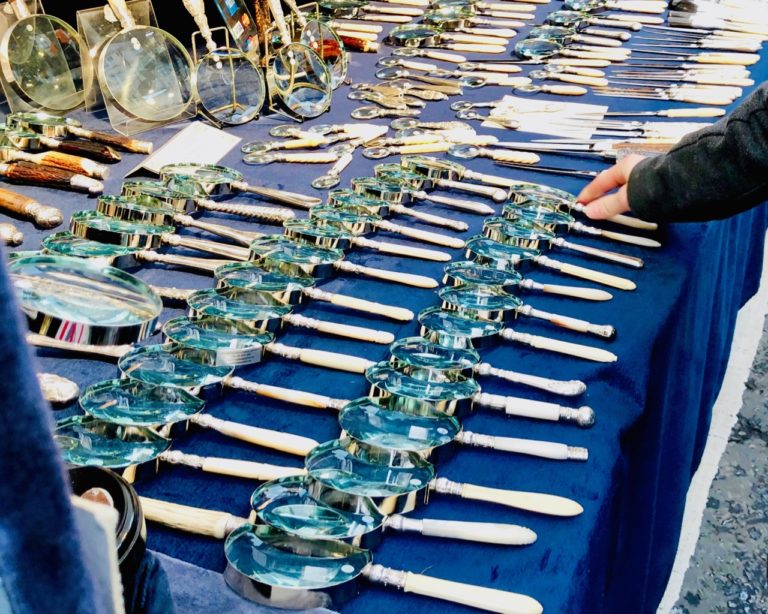 Santiment, which offers on-chain, social and curated information on over 900 cryptocurrencies, notes that, quite often, development activity is an "underrated" indicator of the success of a blockchain or digital asset project.
Santiment believes that developer activity for crypto-related initiatives proves or shows the month-to-month commitment of project team members to develop working products, their dedication to refining and updating its features, and their ability to follow through on milestones outlined in long-term development roadmaps.
Santiment recently published a report that covers some of the top-performing, or most active "pure" ERC-20 compliant tokens.
Gnosis is a fairly popular crypto project that has an open framework for developing crypto-assets that aim to represent information about events that may occur in the future with conditional outcomes. The Gnosis cryptocurrency (GNO) is an Ethereum (ETH)-based token that was sold when Gnosis team members conducted the project's initial coin offering (ICO).
Some key updates announced for Gnosis, and reported by Santiment are as follows:
"The first of July saw the launch of Omen, a decentralization maximalist prediction market platform launched, maintained, and governed by the DXdao. The DXdao built Omen on an open framework developed by Gnosis for prediction markets. By mid-July, markets on questions like 'Will Ethereum 2.0 Phase 0 launch before 2021?' reached over $120,000 equivalent in volume alone."
Status (SNT) is another active crypto project which is open-source, and provides a messaging platform and mobile interface developed to interact with various apps that run on the Ethereum network.
As reported by Santiment, the key updates for Status include:
"Nimbus – we've been making the case for running your own validator, and getting prepared for ETH2.0 Medalla launch
Vac – we published our latest research update on Waku, our p2p messaging protocol, covering moving to libp2p, better routing, adaptive nodes, and more! With Whisper officially dead, we are now carrying the torch for decentralised messaging in the Ethereum stack."
Maker (MKR) is one of the most active Ethereum based DeFi (decentralized finance) projects that offers a lending platform and protocol. As noted by Santiment, the Maker development team has been working on the following updates:
"The Smart Contracts team has been doing a lot of work onboarding tokens and working on liquidations
Working through updates to the governance and voting portal
Wrapping up the first stage of next-gen price query tool
Added new Light Feed partners to Oracles: Infura, Kyber Network, Infura, and Gitcoin."
Band Protocol (BAND), a cross-chain data oracle platform that aggregates and connects real-world data and APIs to blockchain-based smart contracts, has also been listed by Santiment as quite an active project in terms of developer activity,
Some key updates performed recently to the Band protocol are as follows:
"Band Protocol has continued to focus on working closely with many leading layer-1 blockchain platforms as well as the native decentralized applications that are built on top to integrate custom oracle scripts on BandChain.
[The Band Protocol team] also released a mobile version of CosmoScan, improved incentive systems in BandChain, upgraded oracle scripts to support a wider range of utility libraries and also release the GuanYu Testnet #1 which had 50+ participating validators."
Other projects that made Santiment's regularly published top-10 list of ERC-20 tokens include Augur, Aragon, Keep Network, Raiden Network, Synthetix, and Santiment itself.
For more details about key updates made to these projects, check here.
Source: www.crowdfundinsider.com
Ethereum (ETH) is Reestablishing itself as the #1 Dapp Platform
Quick take:
Majority of the popular DeFi applications are being built on Ethereum.
The popularity of DeFi has resulted in Ethereum reestablishing itself as the number one DApp platform.
4.3 Million ETH is now locked in DeFi platforms, up 800k since mid-July.
The DeFi boom of 2020 has had a positive impact on the Ethereum network in more ways than one. According to the Q2 DeFi 2020 report by DappRadar, the Ethereum ecosystem has been the major beneficiary of the increased interest in Decentralised Finance. The report explains that:
2020 has been the year of DeFi. With the emergence of liquidity mining, the sector has seen a flood of investor and user capital as well as developer interest…
The Ethereum ecosystem has been the main beneficiary of the DeFi wave, but key competitors are now looking to replicate its success on their own network.
The team at DappRadar further concludes that due to DeFi, Ethereum has managed to re-establish itself as the number one Dapp platform in the industry. This is despite the fact that ETH2.0 yet to be fully implemented.
The number two blockchain has re-established itself as the number one dapp platform in the industry. Despite concerns surrounding scalability and skyrocketing transaction costs, Ethereum has been at the center of user and developer activity in DeFi.
Further checking the progress of the DeFi industry via DeFiPulse.com, it can be observed that over $4.5 Billion in total value is locked in Decentralized Finance.
Of this amount, 4.3 Million ETH is being utilized on these platforms. The latter figure is up by 800,000 ETH since mid-July indicating the continual use of Ethereum to participate in yield farming that is the centerpiece of DeFi.
Taking a brief look at the market performance of Ethereum, we find that ETH is currently consolidating between the $365 support zone and the $400 resistance level. With Bitcoin struggling to keep its value above $11,700, the fate of Ethereum rests with the ability of BTC to remain bullish or to experience some form of sideways movement.
As with all analyses of Ethereum, traders and investors are advised to have an eye out for any sudden Bitcoin movements that might affect their ETH positions. Additionally, stop losses and the use of low leverage is advised during uncertain times.
Source: en.ethereumworldnews.com
Author: Ethereum (ETH) News
Analysts Fear Of Ethereum (ETH) Falling To $ 300
Ethereum (ETH) has started to decline in the past 24 hours as it was once again rejected at the $ 400 level. $ 400 is a psychological and technical resistance for the leading cryptocurrency which is still up 50% over the past two weeks.
Analysts believe that the recent price weakness may herald a stronger recovery in the coming days. A commentator who made a statement on the subject predicts a decrease to the level of $ 300.
This is in line with key technical levels on the so-called Ethereum mid-term chart. Investors in ETH should watch Bitcoin (BTC) and other markets for a move forward.
With this drop, analysts say, Ethereum will move to a bigger decline in the coming days and weeks. When the cryptocurrency fell to $ 380 on Friday morning, an analyst shared the graph shown below depicting this feeling.
The chart shows that ETH is currently preparing for a pullback towards the $ 300 base level. It is said that this will align with "Fibonacci and horizontal confluence."
The expectation for a move towards $ 300 for Ethereum was echoed by another trader who said the asset was falling below a high macro range.
While Ethereum has such a technical condition for its downside, it is important to watch Bitcoin. In bearish trends, it could be BTC that is pulling the market down.
What cryptocurrency will become the main one in a year?
As it stands, most analysts continue to rise cautiously about Bitcoin. The leading cryptocurrency maintained significant support levels and the most important level of $ 11,500 during the last decline.
Analysts say $ 11,500 was the most significant level in BTC history. The asset, which managed to close the weekly candles above $ 11,500 in about two days, should reinforce the strong uptrend.
Ongoing stimulus talks in the US are currently in turmoil, but eventually a plan will come. This bill will also increase the value of assets such as gold and Bitcoin.
Source: www.somagnews.com
Author: Leonard Mansonhttps://somagnews.com
Ex-Goldman Sachs Manager Says He's 'Irresponsibly Long' on Bitcoin After Loading Up on Ethereum
Former Goldman Sachs Manager Raoul Pal says Bitcoin may be the most competitive financial asset on the planet.
Pal, who is now the CEO of Global Macro Investor and Real Vision, says the future of the US dollar looks increasingly uncertain, which he believes bodes well for both gold and BTC.
"Is the dollar bull market now over? I'm not yet convinced but my final dollar spike view is clearly under immense pressure. I've essentially been long since 2013 but now the price action is becoming concerning for that view."
However, Pal says that when analyzing the balance sheets of the G4 central banks, it's clear gold has actually underperformed – while Bitcoin has blown the competition out of the water.
"The idea is that gold and ancillary trades around it help protect us from massive printing of money. The problem is that the printing is so big that when you look at the G4 central bank balance sheet in gold terms, gold has still underperformed by 50%!
In fact, only one asset has offset the growth of the G4 balance sheet. Its not stocks, not bonds, not commodities, not credit, not precious metals, not miners. Only one asset massively outperformed over almost any time horizon. Yup. Bitcoin (BTC)."
Pal also says he recently bought Ethereum, after stating in July that he believed ETH appeared ready to begin a new bull run. Meanwhile, his confidence in Bitcoin is growing at such a level that Pal says he may end up concluding that other assets are not even worth investing in.
"My conviction levels in bitcoin rise every day. I'm already irresponsibly long. I am now thinking it may not be even worth owning any other asset as a long-term asset allocation, but that's a story for another day (I'm still thinking through this)."
Pal is a longtime Bitcoin bull and said back in May that BTC appeared to be trading inside a symmetrical triangle that could eventually bring the leading cryptocurrency to $1 million.
Source: dailyhodl.com
Massive TV campaign launched for Bitcoin, Ethereum and Ripple (XRP)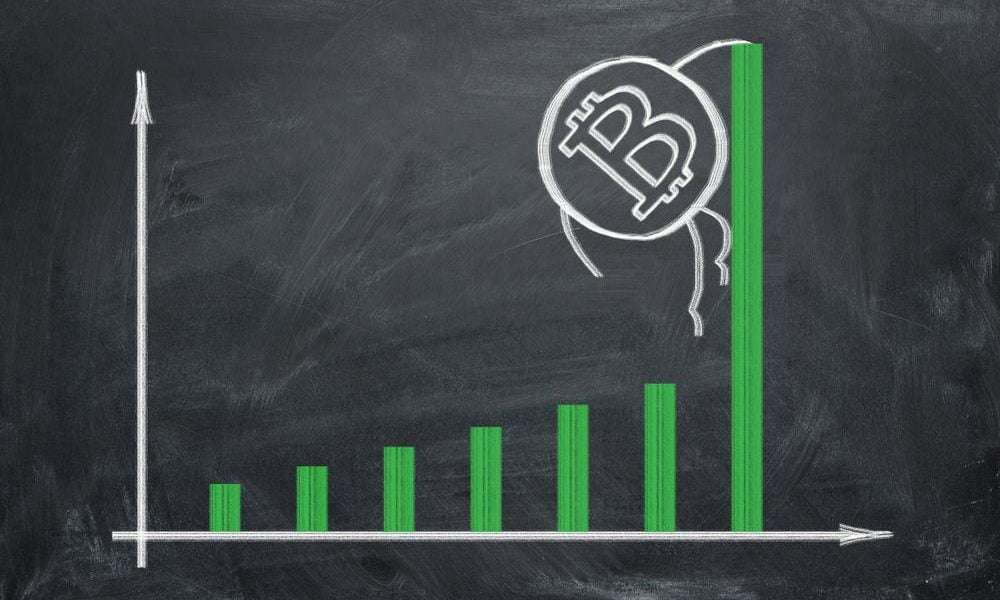 Grayscale's planned TV campaign for Bitcoin, Ethereum and Ripple is supposed to inform about cryptocurrencies via several national news networks this week.
In investor circles, crypto-currencies have long been recognized as promising and therefore worthwhile options. However, in order to really exploit the potential of crypto-currencies, cooperation with business and, above all, politics is essential. And although this cooperation is already being successively expanded, there is still one factor missing which is determining governmental courses to a large extent: the trust of the general population in cryptocurrencies. Grayscale is looking to change this.
Are you ready? @Grayscale's national ad campaign kicks off next week with a TV ad on CNBC, MSNBC, FOX, and FOX Business. We're going to brrring crypto to the masses
Media: if you want a sneak peek, get in touch with @nitWitty
— Barry Silbert (@barrysilbert) August 7, 2020
The network giants CNBC, MSNBC, FOX and FOX Business have a total reach of more than 6.5 million people, with more than half of that being the FOX audience. According to current data from Statista, young viewers up to the middle age (up to 49 years) are mainly represented, so the young population also learns about the advantages and opportunities of cryptocurrencies.
The fact that the campaign runs through several networks with different target groups is an indicator of the goal Grayscale has set itself with this campaign. After all, the largest cryptocurrency asset manager is not only interested in serving a group of experts, but in reaching the mainstream and creating a basis for further growth.
Grayscale is one of the largest asset managers in the world and, since 2018, has also been the largest manager of cryptocurrencies worldwide. In recent months, interest among institutional investors to invest in cryptocurrencies has increased significantly. This is also shown by new quarterly reports of the company.
As Crypto News Flash already reported, institutional interest in Bitcoin (BTC) and Ethereum (ETH) continues to grow rapidly. After the third Bitcoin Halving, Grayscale purchased about 1.5 times the amount of all newly mined BTC. If Grayscale maintains this pace, it could own approximately 3.4% of the total Bitcoin supply (about 625,000 BTC) by January 2021.
However, growth is not limited to BTC. According to a report from the end of April, about 1% of the circulating volume of Ethereum (ETH) was owned by Grayscale at that time. According to the latest data, Ethereum's share of the total fund has increased to 11.7%. XRP accounts for just under 3.6% and Bitcoin for the bulk of the liquid assets at 81%.
It remains exciting to see what impact Grayscale's TV campaign will have on the further adoption and growth of cryptocurrencies.
Source: www.crypto-news-flash.com
Author: About Author
Felix Johnson
BTC and ETH Crypto Derivatives in Demand, Market Expected to Grow Further
The crypto options market has been evolving rapidly over the second quarter of 2020. According to TokenInsight's recent crypto derivatives industry report, trading volumes are seeing a 166% year-on-year increase compared to Q2 2019.
The derivative products driving these volumes are futures and options. While futures grow with traders betting on a bullish price sentiment, both open interest and volumes of options have reached all-time highs.
On Wednesday, open interest in Ether (ETH) options hit an all-time high of $351 million on Deribit and $37 million on OKEx. In fact, open interest in Ether options is 2.5 times higher than it was at the start of July.
A day prior to the major Bitcoin (BTC) options expiry event seen on July 3, Bitcoin options interest hit an all-time high of $1.7 million on Deribit and $268 million on CME, while daily volumes on Deribit doubled their all-time high, surpassing 47,500 contracts traded on July 28.
This all-time high seen the day before its expiration on the last Friday of the month could often mean the increasing acceptance of options and structured products, especially considering the record OI's hit even on CME, which is the largest derivatives exchange in the world.
Luuk Strijers, the chief commercial officer of Deribit, spoke of OI being the best indicator to gauge the market, telling Cointelegraph: "Open interest is the best indicator to assess market adoption, and looking at the charts, it is apparent we are close to the end of July highs." He added: "BTC options open interest is currently 116K contracts with a notional value of USD 1.5 billion."
Options are financial instruments that allow investors to buy or sell an underlying asset depending on the type of contract they hold. Call options give holders the right to buy an asset at the strike price within a certain timeframe, while put options give holders the right to sell an asset in similar conditions. Denis Vinokourov, the head of research at BeQuant — a crypto exchange and institutional brokerage provider — told Cointelegraph:
"Options are a very efficient way to hedge exposure to the underlying product, be that Bitcoin or Ethereum spot or even futures/perpetuals. In addition to that, it is easier to structure products that would offer 'yield,' and it is this that has been particularly appealing to market participants, especially in the wake of sideways market price action."
Lennix Lai, the director of financial markets at OKEx crypto exchange, told Cointelegraph that traders should be wary, as "high OIs alone do not indicate the market is bullish or bearish," further adding that investors incline toward long strategies:
"We have recognized that there are a lot more professionals who are leveraging options for hedging their long-only BTC portfolio. And there are lots of more structured products available in the market tailored to professionals for the sake of yield enhancement or exotic payoff."
With Bitcoin price briefly surpassing the $11,900 mark several times earlier this month, the general interest in cryptocurrencies has been on the rise. Bitcoin has rallied 27% since July 1, which is the highest spike seen in 2020. Bitcoin options are currently trading mainly on Deribit, CME, OKEx and LedgerX, while Bakkt, a crypto exchange owned by major traditional exchange Intercontinental Exchange, sees zero options volumes despite having the product listed.
Additionally, the put-call ratio has increased from 0.52 month over month to 0.76 on Aug. 6, which means that a greater proportion of put options were sold as compared to call options. This is a strong indicator of the bullish sentiment that investors currently hold. Lai added to this notion:
"Looking at the growing demand for Bitcoin options, OI and volume, it would seem to suggest that investors are still bullish on Bitcoin price, and with the greater macro factors such as the drop in the U.S. dollar price and an all-time high in gold, the demand for Bitcoin, in general, is rising."
More investors seem to be acquiring ETH exposure using options in 2020. Ether, being the runner up to Bitcoin in the cryptocurrency space, has become one of the main experimental labs for blockchain scalability backed by large institutional and entrepreneurial development communities. Therefore, it's natural for ETH to become a speculative asset as more decentralized applications are developed.
Related: Ethereum 2.0 Staking, Explained
The upcoming Ethereum 2.0 proof-of-stake shift for Ethereum and the rapid growth of the DeFi space have proved to be big variables driving the bullish sentiment while adding more credibility to the network. Seeing that Ether options are mainly traded by retail investors, at this point, as they are not traded in regulated exchanges like CME and Bakkt just yet, the growth is further testament of the community's interest. Strijers elaborated more on the statistics of Ether options and futures traded on Deribit saying:
"The number of use cases for ETH keeps growing, and investors buy into this potential. Deribit ETH options open interest has grown 7x from USD 30–50 million six months ago to USD 350 million now which represents a 90% market share. And while ETH spot prices are peaking, the same applies to ETH futures open interest, which is almost reaching USD 1.5 billion, a new all-time high."
Posting monthly gains of over 60% and YTD gains surpassing 200%, ETH broke the $400 price mark at the start of August. The impact of the release of Ethereum 2.0's final PoS testnet "Medalla" and the implications it will have on the DeFi space are now being taken in by the market. Institutional interest has also appeared in the news — like Arca Labs launching an Ethereum-based fund registered with the United States Securities and Exchange Commission.
While Deribit currently occupies the largest market share of the options space, there are new players who have been trying to capitalize on this surge in investor interest. While Strijers welcomed more competition in the space since it would help the pie to grow, there may be certain complexities involved, according to Lai:
"One of the prerequisites of a liquid options market is an equally or even more liquid futures market. Not to mention the complexity of handling the liquidation, mark price and margining, which is far more complicated than delta product-like futures."
Vinokourov furthered this perspective by comparing the differences in running a crypto derivatives exchange to a spot exchange. He revealed that the main challenges surround maintaining a liquid order book "across a variety of expiries and strike prices, with a matching engine robust enough to withstand sudden bursts of volatility," in addition to an institutional-grade system to manage risks. He further opined:
"If all that wasn't enough, client acquisition is that much more difficult than spot equivalent because there are fewer firms that trade these products, and they require institutional-grade client management — something that crypto exchanges are not always able to offer."
Irrespective of how the options pie is split, arguably, it's only set to grow even further in size, especially through exchanges like CME now becoming a more prominent player in the space. The bullish sentiment of BTC and ETH will serve to support this growth further by allowing investors more opportunities to speculate.
Source: cointelegraph.com
Author: Anirudh Tiwari
Previous
Next