Ethereum News Today – Headlines for August 8
Despite stagnating under $400, Ethereum's fundamentals remain strong
ETH/USD is cooling off after a 60% rally in the last two weeks
The price of Ether is changing hands at $375 at press time
Ethereum News Today – it appears the ongoing digital asset bull run has paused. This can be seen in one of the top assets. The digital asset Ethereum is currently stuck below the $400 level after posting a 60% rally in the last two weeks of trade. At press time, most of the rest of the crypto market is following Ethereum's price action by printing red price candles.
According to data from CoinMarketCap, the price of Ethereum is trading at $375 at press time. The above area is a price position that is at least $40 shy (or 9.7%) of the coin's YTD (year-to-date) high of $415 which was posted last week. There is a unique situation with ETH. Because the coin's fundamentals are still strong despite the recent stagnating price of Ethereum. This suggests the crypto is now in a macro upward movement.
As DeFi (decentralized finance) apps and other Ether applications continue to gain traction, the total number of daily transactions on the network has increased as well. According to data given by IntoTheBlock a Blockchain analytics firm, the daily number of ETH transactions has reached highs that have not been seen since the January 2018 peak bubble. Along with the rise in the adoption of ETH-based apps, the total number of transactions has been boosted by increases to the network's block size maximum.
ETH's positive daily transaction count isn't the only key bullish on-chain metric for Ethereum. Other key metrics paint the idea that ETH/USD has a good short-term or medium-term future. Ether is currently seeing massive network growth as its total addresses have increased. The number "large transactions on the network have increased too.
When the price of a digital asset rises as fast as that of ETH, the incentive to sell naturally increases. Because much of Ether's total supply remains in profit shows that there might be a large number of investors trying to take profit. No wonder the price is going down. Even though there are fears of distribution for ETH's current supply, buyers are waiting to pick the crypto if needed. According to the head of DTC Capital, Spencer Noon, regarding DeFi and how it has impacted the demand for ETH:
"After speaking with institutional investors, find managers about DeFi in the last few weeks, I found out that they're excited about DeFi. Which is why they're buying ETH."
Ethereum is currently the second-largest digital asset by market cap. It is currently down by 4.54% in the last 24-hours.
News Source
Source: elevenews.com
Author: Published 19 hours ago
Cardano has best technology, Ethereum ahead of Bitcoin
The rating agency Weiss Ratings shows in the new ranking update that Ethereum is now ahead of Bitcoin and Cardano in the ranking of cryptocurrencies.
Weiss Ratings further states that Cardano has the best technology in the blockchain industry and through Shelley has laid the foundation for further innovations.
The rating agency Weiss Ratings has updated its ranking of the best cryptocurrencies worldwide. Various metrics such as the market situation, adaptation, technological progress or investment risk are incorporated into the ranking. In the latest ranking update, Ethereum now ranks first in the overall evaluation, ahead of Bitcoin and Cardano.
With the upcoming launch of Ethereum 2.0 and the progress in development Ethereum has made, Ethereum has been able to put down a strong rally in the last few days. Furthermore, the growth of the DeFi sector has brought new capital to the market, which is also reflected in Weiss' ranking. The agency especially appreciated the technological progress of Cardano.
The analysis team around Juan Villaverde has had the Shelley Hard Fork on its watch list for quite some time. According to Weiss Ratings, this step has made Cardano Blockchain the project with the best technology (freely translated):
Shelley is already reflected in our technology model because we had full confidence that he would come out with this (fork). We are also thinking about the same model that Cardano is capable of doing intelligent contracts and dApps, because we believe that these things will come out eventually, so when Cardano pushes a code update, it doesn't really reflect our ratings, unless there is something new on the roadmap that wasn't there before… As the basics for the block chain, i.e. Cardano, improve over time, it will be reflected in our reviews.
However, Weiss Ratings does not only evaluate cryptocurrencies with a large market capitalization, but also smaller projects such as Cosmos (ATOM), Tezos (XTZ) or Fantom (FTM) are to be found in the top positions in the ranking of technical factors. Despite the current rally, the agency says that the current technical chart patterns indicate that a further upward movement is imminent.
Nevertheless, market participants are particularly alert at the moment, as another correction like last weekend, when Bitcoin fell by more than USD 1,500 in a few minutes, could quickly wipe out the current gains (freely translated):
This week's pattern suggests that the crypto-markets are not yet frothy and that higher prices are yet to come. Normally we see the smaller legacy coins outperforming the broad crypto market as the rally enters its later stages.
The fact that the rally we have seen so far – as remarkable as it has been – has focused primarily on high quality names shows us that caution among crypto-market participants remains high
Weiss Ratings has been offering analyses from the financial market for more than 30 years and since 2018 also offers regular assessments of the largest and most valuable projects in the cryptomarket. Weiss Ratings is not undisputed in the crypto scene. Some critics argue that the rating of individual metrics is too opaque and thus lacks transparency to some extent.
Source: otcpm24.com
Author: News Bureau
Hacker Drained $1.7 Million In Second ETC 51% Attack: Report
In the second ethereum classic 51% attack, the hacker drained $1.7 million from exchanges as we reading more on the updates in the upcoming Ethereum Classic news.
The identical double-spending attack on Ethereum Classic blockchain a few days ago saw about $1.7 million stolen from exchanges such as Bitfinex, as the hacker drained them shortly after the attack. The second attack was identical to the first and now the ETC Labs is pursuing legal action against the attacker. The Ethereum Classic attacker made off with millions once again.
ETC 51% Attack, Aug 8 – Read our latest investigation
Based on our investigation, the attacker successfully double-spent 238,306 ETC ($1.68 M) through Bitfinex and another crypto service.$ETC #ethereumclassic $ETH $BTChttps://t.co/WoffnGtsMW
— Bitquery.io ( Bloxy ) (@Bitquery_io) August 7, 2020
The news was reported today in a follow-up analysis by the blockchain intelligence company BitQuery where we can see how more than 460,000 ETC were allocated for the double-spending attack against exchanges worth more than $1.7 million converted to out of vulnerable currency and other assets. The second attack happened a while ago resembling the first 51% attack in a bold show of disregard for the consequences that come with such a huge attack and also very well documented.
The analysis found that the attacker employed the same methodology as the first attack including the purchase of the hash power from Nicehash provider daggerhashimoto. The only change was the source of ETC sent to exchanges in transactions that were overwritten later as the funds then came from wallets that received funds in the previous attack instead of moving the coins off of the exchanges to be able to send them back later. The attacker was able to spend 143,000 ETC on the exchange identified as Bitfinex while the second exchange could not have been identified.
What future awaits cryptocurrencies?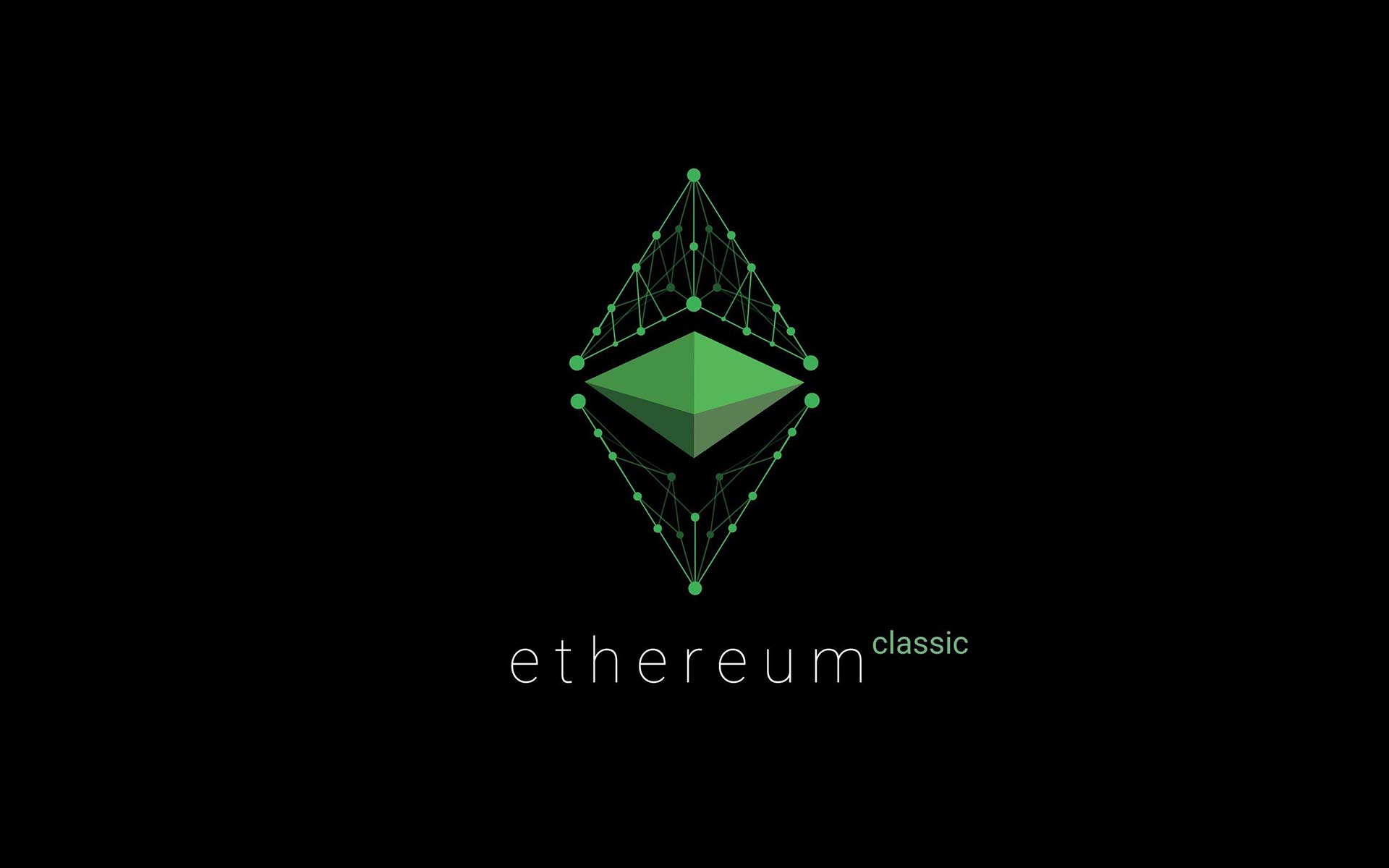 The exploit during the attack sent ETC to exchanges while mining their blocks to delete the transactions later and this lasted for about 15 hours. After the 51% attack, the analysts confirmed that the amounts are stolen and the addresses associated with the attacker, Ethereum Classic Labs enlisted to help of the law firm Kim and Kobre and blockchain forensics company CipherTrace to bring them justice. CipherTrace CEO Dave Jevans said that both the theft of the funds and the violation of integrity are solid grounds for legal action.
Given the magnitude of the theft, the 51% attack, and the repeatability of the exploit, many believe including the creator of Ethereum Vitalik Buterin the decision that the community makes is a risk to the proof-of-stake consensus that will bring more damage if the attacks continue.
Source: cryptomoneyteam.co
Author: By TeamMMG
How 51% Attacks Crippled This Ethereum Crypto Offshoot
This past week Ethereum Classic suffered not one, but two 51% attacks. The culprits were able to make off with millions as a result.
While this doesn't directly cause the underlying network to slow, due to the attacks this cryptocurrency's confirmation times have increased drastically. Exactly how bad have these attacks hurt ETC?
Cryptocurrencies have several immediate use cases. They can act as an investment or a store of value. The asset class also enables users to act as their own personal bank.
The new technology, however, is most interesting due to its relatively low fees and speed when sending large sums of value, compared to the same cost and speed at banks.
For example, over a billion in Bitcoin was sent recently by one of the largest wallets in existence and the fee was under $4 total. A similar transaction at a traditional commercial bank would involve a far more substantial cost, depending on a number of factors.
Bitcoin block generation takes roughly ten minutes as one of the slower crypto assets. XRP takes seconds, for comparison.
After several confirmations and less than an hour, that Bitcoin arrived at its destination at very little cost. But would Bitcoin be as valuable if it took two full weeks for those same confirmations to occur?
Over the last week, Ethereum Classic was given a one-two punch by hackers.
The crypto asset and blockchain network suffered two 51% attacks only days apart resulting in millions stolen. This type of attack occurs when hackers gain control of over 51% of the network's hash rate and use the power to double-spend.
The hacker sent ETC tokens to exchanges that they later spent over again, essentially deleting the originally sent tokens.
To prevent and protect from loss exchanges are now extending confirmation times on Ethereum Classic transactions by as long as two weeks, according to a tweet from Coinbase.
This means, that even if ETC is sent legitimately by token holders to Coinbase, the coin is then stuck in limbo for two weeks while the user waits to receive their crypto.
Given the recent network attacks on Ethereum Classic, we have increased the confirmation time for ETC sent to Coinbase & Coinbase Pro to ~2 weeks. We are actively monitoring the situation and will provide updates as they become available.
— Coinbase Support (@CoinbaseSupport) August 8, 2020
Even worse, any investors looking to dump their bags due to ongoing attacks will be stuck having to wait and deal with whatever market consequences get priced in in the meantime.
Ethereum Classic may offer they crypto industry several key benefits, but currently, on many exchanges, it takes two weeks to receive and can't be sold until confirmed, essentially crippling the cryptocurrency for some time.
ETCUSD Daily Chart | Source: TradingView
Source: www.americancryptoassociation.com
Barry Shilbert Announces National Ad Campaign For Bitcoin and Ethereum
FOX, CNBC, MSNBC, and FOX Business will be telling boomers about bitcoin and ethereum in an ad campaign that begins next week.
"We're going to brrring crypto to the masses," Barry Silbert of Grayscale said with Grayscale running a loopholed bitcoin and ethereum stock like investment vehicle.
Thanks to horse carriage SEC, Grayscale's Ethereum Trust shares are going for $950 per eth while eth's market price is about $400.
That huge premium is because the purchased share can't be sold for a year, hence bypassing SEC's permission requirements with Silbert's lawyers recently just sending them a form.
Grayscale's total assets under management have now risen to $5.6 billion, just a bit more than defi's $4.5 billion.
You can buy these trust shares from a pension portfolio with not many other options within US thanks to authoritarian SEC, but there's plenty of ETNs to choose from Europe and now there's even a bitcoin ETF in Canada.
As can be seen above the vast majority of Grayscale's assets are in bitcoin, with ethereum a very distant second for now and then there's just as much of a gap between eth and the third one, the recently 51% attacked ETC.
If this was 2016 the ads would have probably been for ETC because trollberry, but it's 2020 and so you'd expect ethereum to sexy up a bit bitcoin.
Four years to reach $200 million in investment, just two years to 5x to $1 billion.
We're still waiting for that "Hi, I'm Steve Jobs" moment though. The crypto 90s.
We of course don't expect it to come from Barry, but Blockstream could defo have Gregory Maxwell playing bitcoin satellite with Musk and dogecoin somewhere in there.
Or some defi consortium could start with 'there's a new bank account in town, and it's not a bank nor an account, its decentralized with you the manager, yes, YOU!" and then that American Jo finger.
But, it's not the crypto 90s yet, it's more the 80s at best in computer terms, with ethereum 2.0 probably being the beginning of actual mass adoption in usage.
Source: www.trustnodes.com
BTC and ETH Crypto Derivatives in Demand, Market Expected to Grow Further
The crypto options market has been evolving rapidly over the second quarter of 2020. According to TokenInsight's recent crypto derivatives industry report, trading volumes are seeing a 166% year-on-year increase compared to Q2 2019.
The derivative products driving these volumes are futures and options. While futures grow with traders betting on a bullish price sentiment, both open interest and volumes of options have reached all-time highs.
On Wednesday, open interest in Ether (ETH) options hit an all-time high of $351 million on Deribit and $37 million on OKEx. In fact, open interest in Ether options is 2.5 times higher than it was at the start of July.
A day prior to the major Bitcoin (BTC) options expiry event seen on July 3, Bitcoin options interest hit an all-time high of $1.7 million on Deribit and $268 million on CME, while daily volumes on Deribit doubled their all-time high, surpassing 47,500 contracts traded on July 28.
This all-time high seen the day before its expiration on the last Friday of the month could often mean the increasing acceptance of options and structured products, especially considering the record OI's hit even on CME, which is the largest derivatives exchange in the world.
Luuk Strijers, the chief commercial officer of Deribit, spoke of OI being the best indicator to gauge the market, telling Cointelegraph: "Open interest is the best indicator to assess market adoption, and looking at the charts, it is apparent we are close to the end of July highs." He added: "BTC options open interest is currently 116K contracts with a notional value of USD 1.5 billion."
Options are financial instruments that allow investors to buy or sell an underlying asset depending on the type of contract they hold. Call options give holders the right to buy an asset at the strike price within a certain timeframe, while put options give holders the right to sell an asset in similar conditions. Denis Vinokourov, the head of research at BeQuant — a crypto exchange and institutional brokerage provider — told Cointelegraph:
"Options are a very efficient way to hedge exposure to the underlying product, be that Bitcoin or Ethereum spot or even futures/perpetuals. In addition to that, it is easier to structure products that would offer 'yield,' and it is this that has been particularly appealing to market participants, especially in the wake of sideways market price action."
Lennix Lai, the director of financial markets at OKEx crypto exchange, told Cointelegraph that traders should be wary, as "high OIs alone do not indicate the market is bullish or bearish," further adding that investors incline toward long strategies:
"We have recognized that there are a lot more professionals who are leveraging options for hedging their long-only BTC portfolio. And there are lots of more structured products available in the market tailored to professionals for the sake of yield enhancement or exotic payoff."
With Bitcoin price briefly surpassing the $11,900 mark several times earlier this month, the general interest in cryptocurrencies has been on the rise. Bitcoin has rallied 27% since July 1, which is the highest spike seen in 2020. Bitcoin options are currently trading mainly on Deribit, CME, OKEx and LedgerX, while Bakkt, a crypto exchange owned by major traditional exchange Intercontinental Exchange, sees zero options volumes despite having the product listed.
Additionally, the put-call ratio has increased from 0.52 month over month to 0.76 on Aug. 6, which means that a greater proportion of put options were sold as compared to call options. This is a strong indicator of the bullish sentiment that investors currently hold. Lai added to this notion:
"Looking at the growing demand for Bitcoin options, OI and volume, it would seem to suggest that investors are still bullish on Bitcoin price, and with the greater macro factors such as the drop in the U.S. dollar price and an all-time high in gold, the demand for Bitcoin, in general, is rising."
More investors seem to be acquiring ETH exposure using options in 2020. Ether, being the runner up to Bitcoin in the cryptocurrency space, has become one of the main experimental labs for blockchain scalability backed by large institutional and entrepreneurial development communities. Therefore, it's natural for ETH to become a speculative asset as more decentralized applications are developed.
Related: Ethereum 2.0 Staking, Explained
The upcoming Ethereum 2.0 proof-of-stake shift for Ethereum and the rapid growth of the DeFi space have proved to be big variables driving the bullish sentiment while adding more credibility to the network. Seeing that Ether options are mainly traded by retail investors, at this point, as they are not traded in regulated exchanges like CME and Bakkt just yet, the growth is further testament of the community's interest. Strijers elaborated more on the statistics of Ether options and futures traded on Deribit saying:
"The number of use cases for ETH keeps growing, and investors buy into this potential. Deribit ETH options open interest has grown 7x from USD 30–50 million six months ago to USD 350 million now which represents a 90% market share. And while ETH spot prices are peaking, the same applies to ETH futures open interest, which is almost reaching USD 1.5 billion, a new all-time high."
Posting monthly gains of over 60% and YTD gains surpassing 200%, ETH broke the $400 price mark at the start of August. The impact of the release of Ethereum 2.0's final PoS testnet "Medalla" and the implications it will have on the DeFi space are now being taken in by the market. Institutional interest has also appeared in the news — like Arca Labs launching an Ethereum-based fund registered with the United States Securities and Exchange Commission.
While Deribit currently occupies the largest market share of the options space, there are new players who have been trying to capitalize on this surge in investor interest. While Strijers welcomed more competition in the space since it would help the pie to grow, there may be certain complexities involved, according to Lai:
"One of the prerequisites of a liquid options market is an equally or even more liquid futures market. Not to mention the complexity of handling the liquidation, mark price and margining, which is far more complicated than delta product-like futures."
Vinokourov furthered this perspective by comparing the differences in running a crypto derivatives exchange to a spot exchange. He revealed that the main challenges surround maintaining a liquid order book "across a variety of expiries and strike prices, with a matching engine robust enough to withstand sudden bursts of volatility," in addition to an institutional-grade system to manage risks. He further opined:
"If all that wasn't enough, client acquisition is that much more difficult than spot equivalent because there are fewer firms that trade these products, and they require institutional-grade client management — something that crypto exchanges are not always able to offer."
Irrespective of how the options pie is split, arguably, it's only set to grow even further in size, especially through exchanges like CME now becoming a more prominent player in the space. The bullish sentiment of BTC and ETH will serve to support this growth further by allowing investors more opportunities to speculate.
Source: www.bit-cointalk.com
Previous
Next