Bitcoin and S&P 500 No Longer Correlated: Mati Greenspan
Crypto analyst Mati Greenspan says the correlation between crypto assets and the S&P 500 has fallen significantly since the dramatic sell-offs in tandem early in the pandemic.
In the Aug. 5 Quantum Economics newsletter, Greenspan stated that Bitcoin (BTC) and crypto are "once again able to claim independence from the traditional markets." However the analyst also added that even during the early stages of COVID-19 — roughly March to May — the markets were never more than "loosely correlated."
The following chart represents Bitcoin's correlation with the S&P 500 on a range of 1 (perfect correlation) to -1 (inverse correlation).
90-day Pearson correlation between Bitcoin and S&P 500. Source: Mati Greenspan
"We can clearly see earlier this year, where the correlation spiked up to 0.6 due to the multi-asset early-pandemic sell-off," Greenspan said. "By now, however, we're once again below 0.2, which basically means that there is no correlation on a day-to-day basis anymore."
Despite these market trends seemingly diverging, Greenspan said there was at least one common factor driving both stock and digital assets: the Federal Reserve.
"During periods when the Fed prints money, it sends prices upward in all markets," he said.
Greenspan stated in an Aug. 2 interview that he believed "the bull market is back." On July 22, Gemini crypto exchange co-founder Tyler Winklevoss stated in a tweet that the Fed was continuing "to set the stage for Bitcoin's next bull run" with further stimulus spending.
As of this writing, the price of Bitcoin is approaching $11,800, having risen 4.89% in the last 24 hours.
This surge comes amid expectations that the U.S. government will announce a second stimulus package on Aug. 7. Democratic leaders are pushing for a $3.4 trillion package, while Republicans are advocating for one worth $1 trillion.
Source: bitcoin.marketing
Bitcoin News Roundup for Aug. 6, 2020
Disclosure
Source: millennialcrypto.com
Craig Wright Submits List of Bitcoin Addresses to the Court – Roster Contains Spent Blocks
On May 21, 2020, the infamous Craig Wright, the man who claims to be Satoshi Nakamoto, submitted a list of blocks and bitcoin addresses to the court that stem from the alleged Tulip Trust. However, armchair sleuths and blockchain analysis shows that a few blocks recorded in Wright's recently filed list have been spent.
The ongoing Kleiman vs. Wright lawsuit is heating up once again, as Craig Wright submitted a list on May 21, that allegedly belongs to the infamous Tulip Trust(s). The Kleiman estate, specifically Ira Kleiman represents the now deceased David Kleiman. Kleiman who was also known as 'Dave,' was a security researcher that some believe may have been a member of a pseudonymous group operating under the Satoshi Nakamoto moniker.
According to Ira Kleiman, his brother David's inheritance was manipulated during a multi-year partnership with Australian native Craig Wright. The Tulip Trust is an alleged trust that claims to have 1.1 million BTC from mining bitcoins in the early days. Throughout the two year lawsuit filled with depositions and discovery, the judge asked Wright to produce a list several times. The list submitted on Thursday, is the third list filed during the lawsuit and cryptocurrency detectives are already scrutinizing the addresses and blocks.
"All three lists have recently spent blocks in them, when Wright testified that the keys are inaccessible," explains a Reddit post written on Friday, which studies the list in great detail. The Redditor notes that after the first list (CW list) and another grouping of addresses called the 'Shadders list,' the judge gave Wright one more chance to give the court a better list.
This led to the 'bonded courier' theory and allegedly the courier showed up and provided Wright with the necessary information. The Redditor also notes there is a list called the 'DK list' which belongs to the plaintiffs. "None of the four lists (Shadder's List, CW list, DK list, CSW list) contain any blocks that are well-known to have been mined and spent by Satoshi, including block 9," the armchair sleuth wrote. The individual further stated:
What cryptocurrency will become the main one in a year?
Again, as the CW list is a forgery, and the [recent] CSW filed list is obviously derived from it, the CSW filed List is also a forgery. To bring this all back to the early block that was spent yesterday, it was included in the Shadder's List. At this point, we don't know whether it was in any of the other three lists. However, it's not particularly important, since the Shadders list, CW list, and CSW filed list already have recently spent blocks.
Essentially, the Redditor and other crypto proponents following the case, believe that Craig Wright's latest address and block submission is another fake. The first Reddit post called "A primer on Craig Wright's claimed blocks, Tulip Trust(s), and list of addresses" finds three definitive faults with the three lists submitted to the Florida court. "The Shadder's List – a bug-ridden list made in 2019 meant to simply narrow down the blocks that could potentially belong to Wright," the post stresses.
"CW List – a list produced by the 'Trust" that is an obvious forgery derived from the Shadders List, [and] the CSW filed List – the list submitted by Wright to the court [on May 21, 2020], which is supposed to be an accurate list of his actual mined bitcoin. This is also an obvious forgery based on the CW List (and the Shadder's List). It was supposedly made around 2010," the post concludes.
What do you think about the recent list Craig Wright submitted to the court on Thursday? Let us know in the comments below.
1.1 Million BTC, addresses, Bitcoin, Blocks, BTC, court case, Craig Wright, CSW, CSW Filed, CW List, dave kleiman, DK List, Early mining, Florida Court, Kleiman Estate, Lawsuit, Shadders List, Submitted Addresses and blocks, Tulip Trusts
Spot-markets for Bitcoin, Bitcoin Cash, Ripple, Litecoin and more. Start your trading here.
Disclaimer: This article is for informational purposes only. It is not a direct offer or solicitation of an offer to buy or sell, or a recommendation or endorsement of any products, services, or companies. Bitcoin.com does not provide investment, tax, legal, or accounting advice. Neither the company nor the author is responsible, directly or indirectly, for any damage or loss caused or alleged to be caused by or in connection with the use of or reliance on any content, goods or services mentioned in this article.
Source: news.bitcoin.com
Author: News by Jamie Redman
First Mover: Ethereum's Transition to Staking Could Push More Traders to Use Derivatives
Disclosure
Source: bitcoinrecent.com
Author: by admin
Bitcoin News Roundup for July 13, 2020
Jul 13, 2020 at 16:00 UTC
Disclosure
Source: www.btcethereum.com
Author: Written by btcethereumadmin
Bitcoin for Gambling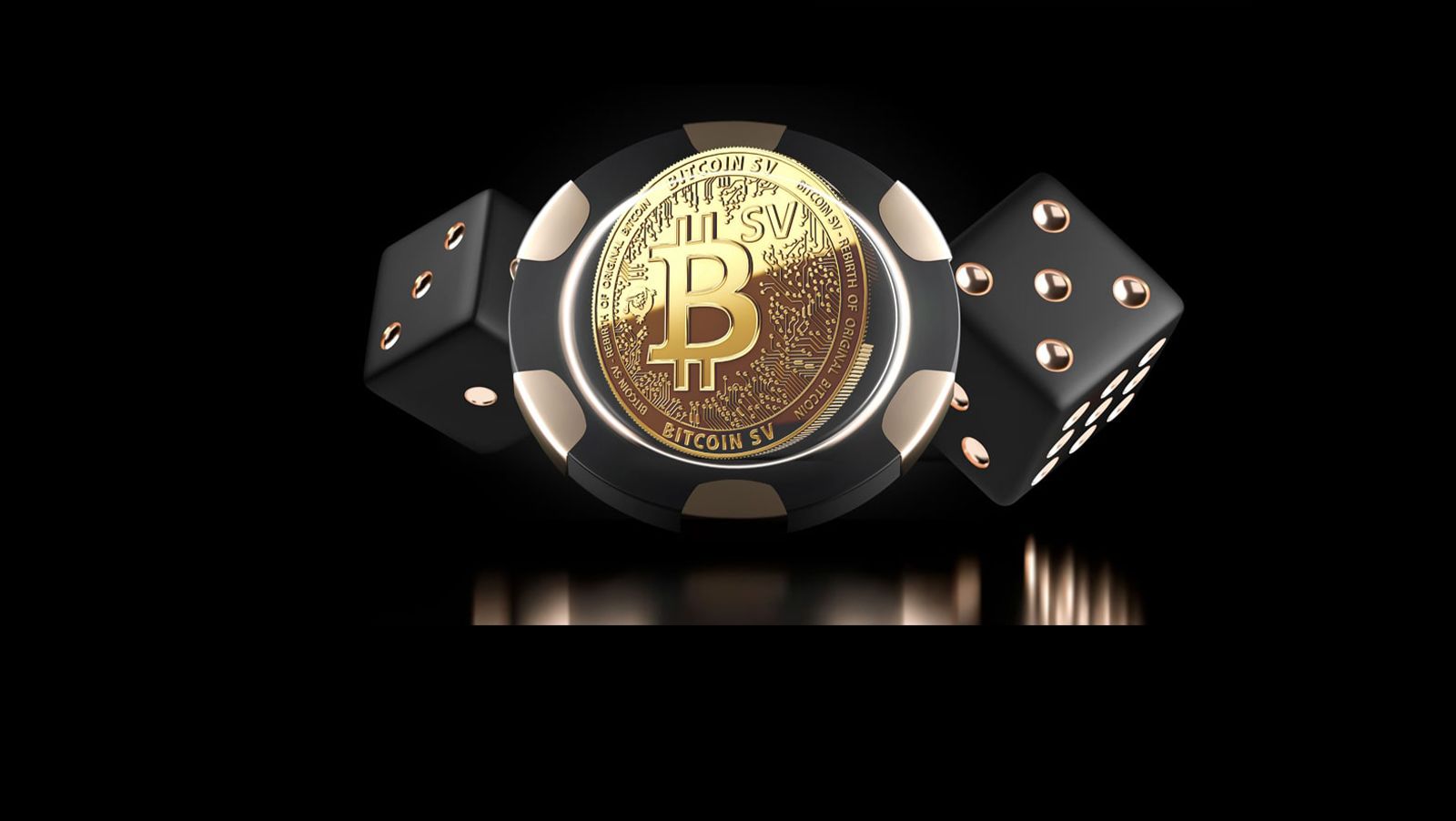 Since its inception, Bitcoin often touted as the miracle solution for the online gambling industry. The people pushing blockchain technology for gambling spent their time selling the sizzle but never offered the substance to back it up. That's why at CalvinAyre.com, we've created a new section, Bitcoin-for-Gambling.
The Bitcoin for Gambling section offers the first steps to integrating a bitcoin solution into your business. We do our best to avoid the sizzle and focus on the substance to make informed choices. When you're ready to integrate Bitcoin into your business, we can help you find the right technology solution for your operation.
Our Bitcoin for Gambling section contains five categories; Players, Operators, Content Providers, Service Providers and Resources.
The Players section contains for the consumers of gambling in mind. It explains how players can purchase bitcoin, set up a bitcoin wallet, and use bitcoin to gamble rather than credit cards or other deposit and withdrawal methods.
The Operators section is for iGaming operators. What are the benefits of integrating bitcoin into your business? How can I use Bitcoin to onboard players? How can an iGaming operator manage bitcoin in their treasury? We'll do our best to answer those and more.
The Content Providers section contains information for developers and platform providers. Did you know you can build slots directly on the blockchain? Find out why a Bitcoin SV random number generator works better and convert your existing titles to Bitcoin SV.
Are you a Gambling Service Provider? This section offers tips and information to help payment providers, affiliates, rating sites, and even regulators get the most out of integrating Bitcoin SV into their business.
The Bitcoin for Gambling Resources Directory is a listing of consultants, exchanges, service providers and other businesses that can help your business integrate Bitcoin SV into your operation.
The Bitcoin for Gambling section is a living document with new articles and resources added regularly. If you have a question you need answers to that you don't see here, please contact us at [email protected] and we'll help you out. If we can't, we'll put you in contact with someone who can.
If you're already using Bitcoin SV in your iGaming business or offer services to help iGaming businesses better use Bitcoin SV and would like to be listed in our resource directory email me directly, and we'll have you added.
Source: calvinayre.com
Previous
Next