Movers of the Day 4-August
Top movers of the day are KardiaChain and Orion Protocol which has soared 19.53% since 6 pm. KardiaChain has increased by 10.50% and DOS Network by 3.31%.
In the evening the crypto markets went up slightly and most of them finished the day in green. Today's crypto market movement is illustrated by an adjacent chart showing the movement of the NWSBCT Index (Blue Chips) over the past 24 hours. 2100NEWS DA Indexes which measure the performance of different groups of tokens and coins ended up to 3.82%. Our main 2100NEWS Digital Assets Total Index (NWST1100) ended +0.54%. Ether ended +0.48% while Bitcoin ended -0.07%.
To find out based on which criteria have been selected, please read the notes.

Orion Protocol (ORN)
Orion is the only DeFi platform creating a truly decentralized crypto landscape for businesses + consumers. Their trading terminal aggregates the liquidity of the entire crypto market into one place, embedding robust tools for the most intelligent trades at the best price, every time. Their Broker Pool underpins our DeFi solutions, built to provide the crypto market with the liquidity, accessibility, and growth it needs to succeed.
Top movers of the day at 18:10 are OAX and Aleph.im. Since 1 pm OAX has surged 17.78% and Aleph.im 15.15%. DOS Network is 1.17% higher.
In the afternoon the crypto markets were mixed. The tokens built on Ethereum were still up (NWSET100 +0.22% as of 1 pm) while the non-Ethereum tokens went down slightly (NWSET100 -0.12% as of 1 pm). Ether and the others groups of 2100NEWS DA Indexes have stayed almost the same while Bitcoin has decreased by 0.11% (as of 1 pm).

OAX (OAX)
OAX Foundation was created to explore the future of decentralized exchanges and address their four main shortcomings: speed, scalability, interoperability, and trust. Digital asset trading is currently dominated by centralized exchanges, which are both counter-intuitive to the nature of blockchain and vulnerable to hacking. Existing decentralized exchanges on the other hand, while tailored to the proposition of digital assets, have performance issues deep-rooted in their technology.
Top movers of the day at 1 pm are Meta and bZx Protocol which has increased by 5.73% since 9 am.
Tokens have continued rising. At the same time, the 2100NEWS DA Indexes have recorded gains up to 3.94%. The best performing group was tokens measured by 2100NEWS DA Ethereum Based Index (NWSET100). The 2100NEWS Digital Assets Total Index (NWST1100) which measures the performance of the 1100 major crypto assets by market capitalization, has risen by 1.42%, Ether by 1.74%, Bitcoin by 0.52%

bZx Protocol (BZRX)
bZx is a financial primitive for shorting, leverage, borrowing, and lending that empowers decentralized, efficient, and rent-free blockchain applications. bZx is a protocol that can be integrated into any (b)0x standard relay. bZx provides the backend smart contracts that power decentralized exchanges. bZx also provides a bridge to easily link exchanges' user interface to the bZx protocol. bZx runs on an immutable, censorship-resistant, decentralized blockchain. bZx is composed of audited smart contracts that no third party can control, including the developers. The bZx protocol audited extensively by leading smart contract security auditor ZK Labs.
Top movers of the day at 9 am are Nucleus Vision and AdEx which has surged 26.10% since midnight. Tokens have been pushing higher. On the day, the 2100NEWS DA Indexes have reported gains between 0.26% and 2.48%. The best performing group was tokens measured by 2100NEWS DA Ethereum Based Index (NWSET100). Over the last 24 hours, the 2100NEWS Digital Assets Total Index (NWST1100) which measures the performance of the 1100 major crypto assets by market capitalization, has risen by 1.73%, Ether by 2.15%, Bitcoin by 0.68%.

AdEx (ADX)
AdEx token is a digital currency created for advertising payment in the AdEx Platform. AdEx refers to a decentralized Ad network that is established on the Ethereum network. AdEx focuses on the entertainment industry and video streaming services and publishers. The goal of the AdEx team is to create a new system that can solve the problems of the old digital advertising models. With this platform, advertisers and ad publishers can cooperate directly through a transparent, focused solution. The coin has the independent with any middlemen fees and complications. The system allows the use of the AdEx User Profile personalized page so the end-users are able to understand and manage the ads delivered to them.

Nucleus Vision (NCASH)
Launched in 2014, Nucleus Vision, also known as nCash, aims to bridge the divide between the online and offline retail world. The project is an IoT-based, contactless identification system that enables retailers to identify and better serve their customers by using customer's records to make precise decisions on product preferences without the use of WiFi or Bluetooth. The NCASH ERC-20 token functions as a currency in the Nucleus Vision ecosystem. The technology has been deployed in retail stores in India.
Source: www.2100news.com
Cryptocurrencies archive messages by date
Get Crypto Newsletter
Source: www.btcnewz.com
Government-Owned Swiss Bank Launching Crypto Trading and Custody Services
Basler Kantonalbank (BKB), Switzerland's eighth-largest bank, is getting into crypto through its subsidiary, Bank Cler. Owned by the Swiss Canton of Basel-City, BKB has total assets of approximately $49 billion.
Local Swiss government-owned commercial bank BKB will be offering cryptocurrency services through Bank Cler, the bank told Citywire Switzerland Monday. Founded in 1899, Basler Kantonalbank, also called Basel Cantonal Bank, offers retail, corporate and private banking services. It has total assets of approximately $49 billion.
Bank Cler said that its crypto push is in response to demand among its younger clientele, who wish to invest in crypto assets. Bank Cler's spokesperson, Natalie Waltmann, told the news outlet:
We will launch an offering for the trading and custody of digital assets next year.
The bank has hired Alain Kunz to lead its digital asset business. His Linkedin page shows that he is the CEO of fintech company Polarlab and founder of Tokensuisse.
S&P Global Ratings gave BKB a "stable" outlook in December last year, which reflected on the bank's owner and grantor, the Swiss Canton of Basel-City. "We expect BKB to remain the eighth-largest bank in Switzerland, with total assets of CHF45 billion [$49 billion] as of June 30, 2019 … consolidating its subsidiary Bank Cler, which had total assets of CHF18 billion at the same date," S&P Global's analysts wrote.
BKB and Bank Cler hold separate banking licenses in Switzerland. Waltmann further told the news outlet that BKB is also interested in cryptocurrencies. Other banks in Switzerland that have announced their cryptocurrency services include Seba, which launched a range of crypto services in November last year, Sygnum, Julius Baer, and Falcon. Maerki Baumann announced in June the launch of its trading and custody services, supporting bitcoin, bitcoin cash, ether, litecoin, and XRP initially.
What cryptocurrency will become the main one in a year?
What do you think about Bank Cler launching crypto services? Let us know in the comments section below.
The post Government-Owned Swiss Bank Launching Crypto Trading and Custody Services appeared first on Bitcoin News.
Source: cryptomoneyteam.co
Author: By TeamMMG
Crypto WarGames: 'Ethereum Cypherpunk' Virgil Griffith Vs. 'Bitcoin Twitter Thief' Graham Clark
WarGames, a movie from 1983, stars a young Matthew Broderick as a computer whiz kid who accidentally connects into a top secret super-computer which has complete control over the U.S. nuclear arsenal. After his exploits result in triggering a countdown that almost leads to World War III between America and Russia, a Hollywood ending allows Broderick's character to save the day.
Actor Matthew Broderick plays the role of David Lightman in the movie WarGames (1983) as his … [+] computer hacking almost starts World War III between the U.S. and Russia.
Only more absurd than this story would be if Hollywood created a tale where a 17-year old manages to bypass security at Twitter, take control of several popular accounts including Elon Musk and Joe Biden, and then solicits Bitcoin with an anonymous online address. Of course, for the year 2020 where the unexpected continues, a Mr. Graham Ivan Clark is accused of doing this very thing. His 'Crypto War Games' scenario has landed him in court in Florida facing charges of communications fraud, and fraudulent use of personal information, as well as accessing computers or electronic devices without authority.
Graham Clark, Twitter Hacker, Bitcoin Thief
Clark has been profiled in the New York Times as a troubled youth, who had a history back to stealing from others with respect to the video game Minecraft. Ultimately, the idea of a hacker simply disrupting a major social media channel with the sole purpose of stealing Bitcoin leaves Mr. Clark's story more as one of a common criminal than the innocent hacking of a computer system.
Luckily for the world, Clark's actions were not at the level of a terrorist or evildoer that could have potentially caused much more harm, particularly with President Trump's use of Twitter as a regular form of communication with the public. If anything was provided of value from this man's exploits, it is likely the post-mortem on how to protect social media platforms in the future as they have become a common and popular medium of communication.
Meanwhile, although there is the tale of another youthful 'whiz kid' named Virgil Griffith, who was arrested for teaching cryptocurrency and blockchain in North Korea. For Griffith, 37 years old, his history with hacking and coding on computer systems goes all the way back to 2008, where he was described in a New York Times magazine article as an 'Internet Man of Mystery'.
Over 12 years ago, it was a program called WikiScanner that Griffith developed as a way of determining if corporations were updating stories in Wikipedia to their advantage. His solution was to determine if the IP addresses of the uploads were traceable back to the corporate buildings of the companies. Indeed, Griffith certainly fulfilled his most famous quote where he explained his purpose was to, "to create minor public-relations disasters for companies and organizations I dislike".
Picture of Virgil Griffith aka 'RomanPoet', or 'Internet Man of Mystery'
As opposed to the common Bitcoin thief, Griffith plays the role much closer to our protagonist in WarGames, as a modern day Renaissance Man, or an Ethereum 'cypherpunk'. Griffith is credited by Vitalik Buterin, the co-founder of Ethereum, for the role he played as a leading scientist and researcher for Ethereum. Ethereum, often considered the next 'advanced' development in blockchain after Bitcoin, envisions a new form of an 'Internet' that is not dominated by the largess of profits going to Big Tech corporations.
Regarding the moniker cypherpunk, this person is an activist advocating widespread use of strong cryptography a route to social and political change aimed at maintaining privacy in a modern world. However, for the visionary Griffith, he took this concept to new levels where he graduated from simply developing programs or platforms – whether WikiScanner or Ethereum – and decided to travel to the Democratic People's Republic of Korea (DPRK) and offer a presentation on 'Blockchain and Peace'.
Griffith, who faces charges for traveling to North Korea to teach cryptocurrency and blockchain technology to evade economic sanctions, currently awaits trial at home with his parents in Alabama. Represented by the famous high-stakes trial attorney Brian Klein of Baker Marquat who often helps in defense cases regarding crypto matters, Griffith's trial may result in a Hollywood ending and find him back at work with Buterin at the Ethereum Foundation.
Ultimately, Griffith is the 'Ethereum cypherpunk', an activist on a mission where getting arrested is more of an incidental byproduct to his hopes for achieving world peace through crypto. Meanwhile, the world watches with interest at Clark, who as a 'Bitcoin Twitter thief', does not have the promise of a young Griffith. It is likely that for Clark, justice will be firm and swift and likely one that is to provide a lesson to other young teenagers in the U.S. about the dire consequences of breaking into large social media platforms. For Griffith, it may be more about the book deal or movie actor that will play his story – the story of the purposeful 'activist' of cypherpunks, from which Bitcoin was born in 2008 and around which the fast-growing crypto and blockchain industry continues to grow.
Source: www.forbes.com
Author: Jason Brett
ETH DeFi Leader Coin MakerDAO Dropped By 55%: Analysis
The ETH DeFi leader coin MakerDAO dropped by 55% from the start of 2020 as per the latest reports that we have in our Maker news today.
Ethereum's decentralized finance sector went through a parabolic growth over the past few months as the value of the coins locked in the protocols surged to a cumulative $4.25 billion for the first time. In the past few months, the value of DeFi coins went parabolic and Chainlink and Synthetix Network Token increased by 100 percent against BTC and the dollar. The growth of the ETH space not aided MakerDAO, as well as the coin protocol, got down by 55% against ETH according to an analyst.
The ETH DeFi leader coin MakerDao has been the flagship protocol from the entire industry. It offers the popular DAI stablecoin and a platform for one to obtain decentralized loans and the protocol now has about $1 billion of cryptocurrency. This makes it the most important protocol out there since it offers the stablecoin that underlines a lot of applications.
Despite MAkerDAO's importance and growth, the native MKR has not performed well against ETH in the past year as the crypto researcher Hasu commented on the asset's performance:
"whoa, MKR is down 55% vs ETH this year, even as ETH has been outperformed by many DeFi tokens. seems like a rising tide does not float all boats. at the same time, the supply of Dai has increased from ~70m to ~360m. does someone keep track of MKR revenue via burn?"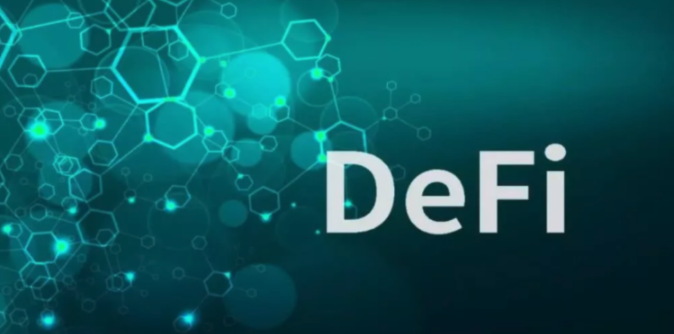 MKR's underperformance is a byproduct of the collapse of the earnings as Hasu speculated:
"I found annualized MKR earnings. they did indeed fall of a cliff in the last year, crazy if you consider how much smaller Dai supply was mid-2019. the explanation is probably that Dai has traded consistently above $1 this year and so stability fees are zero… this also means IF Maker ever successfully implements negative rates, revenue to MKR holders is probably going to surge to entirely new levels, now that supply is 4x higher than mid-2019."
Maker is now trading for $604 and the crypto has now a market cap of around $600 million. Some believe however that MKR is undervalued because it's the backbone of DeFi and one analyst even found earlier that the ETH-based asset could be overvalued. The team from the company AlfaBlok found that MKR's value reached $350 million implies a huge growth rates of more than 70%.
Source: cryptomoneyteam.co
Author: By TeamMMG
Previous
Next