Is Ethereum running into "an old flame with a new wick" with its rally?
Be it in late 2017, mid-2019, or as recent as February 2020, with Ethereum, we have seen it time and time again – the largest altcoin would undergo a rapid rally and race right off the bat only to lose all its positive gains during its correction period.
In comparison to Bitcoin which is currently close to 45% down from its all-time high of 2017, Ethereum is more than 70% below its highest valuation of $1420. When Bitcoin has been able to garner a steady rise over the past three years, for Ethereum it has been two steps forward, one huge step back.
Source: Santiment
The concerns were rising up again with Ethereum brimming to its neck with positive sentiment. Santiment recently released a series of metrics with Ethereum, that has been leading the digital asset industry.
As illustrated in the above metrics, Ethereum is running riot in all the categories, which is leading many to believe that the rally can be abruptly halted, just like in the past.
Hence, it is important to understand if Ethereum's rally is currently different or not.
Ethereum's rally Blowback: Yay or Nay?
Now, one of the prime reasons why speculators were hinting towards a blowback is the growth of DeFi. Decentralized Finance has received undivided attention over the past few weeks. TVL under USD crossed a whopping $3.5 billion as well but on 28th July, nearly all the DeFi tokens plunged sharply on a 7-day timeframe. The crash registered by LEND tokens is down below.
Source: DeFi Pulse
Now, if Ethereum did indeed rise on the back of DeFi, that is a major red flag. Previously, it has been reported that Ethereum fees were currently high due to DeFi so, it is not far from the discussion that DeFi's collapse can harm Ether's face value as well.
However, it will be unfair on Ethereum if its credibility is only associated with DeFi at the moment.
The sentiment surrounding Ethereum has been largely positive throughout the year because of its imminent Ethereum 2.0 launch as well. From a technological perspective, this is the biggest shift taken by a blockchain network, and the level of anticipation should not be taken lightly.
A strong argument can be made for Ethereum 2.0's development and is boasting Ether's growth as well. The blog recently announced that its launchpad testnet is officially live so development is certainly taking place towards a PoS shift.
To conclude…the space is as uncertain as ever
It is difficult to point a finger at any trend from these arguments hence only time will tell if Ethereum can survive another implosion. Still, it is important to note that the largest altcoin has much better credibility than it had in 2017 or 2019, so it should not be all downhill from here on.
News source
Source: elevenews.com
Author: Published 6 hours ago
$47 Million Worth Of ETH Was Already Sent To 2.0 Testnet Validators
$47 million worth of ETH or 150K tokens were sent to an ETH 2.0 testnet validator address while presenting the launchpad to help validators grasp all of the aspects about the upgraded version as we are reading more in the upcoming Ethereum news.
The ETH2 launchpad is live now according to the Ethereum foundation and anyone that wants to participate can now learn how the network will work. $47 worth of ETH coins were sent to the upgraded testent validator address and now they can deposit into Medalla as well. Those who want to become validators in the upgraded version on Ethereum will fully adopt the proof of stake concept and can now get familiar with all aspects of the transition process. For this to happen, Ethereum introduced a validator launchpad whose main goal is to help validators learn the details about ETH 2.0, as the team explained in a blog post:
"Above all, we want to make sure validators know what they're doing, and why they're doing it."
Announcing the #eth2 validator launchpad (testnet version).https://t.co/G0y4itoJzA
— Ethereum (@ethereum) July 27, 2020
Those who want to become validators can start depositing into Medalla and monitor the stake. Medalla will start on August 4 and this is the final ETH 2.0 testnet version deployed by the Ethereum Foundation. The EF said that the research team has been working hard along with Deep Work Studio and Consensys. The research team reminded potential validators that they should be informed about the new upgrade before signing up as validates can receive continuous payouts for staking and contributing to the security of the network. however, there are a few risks here that are worth mentioning.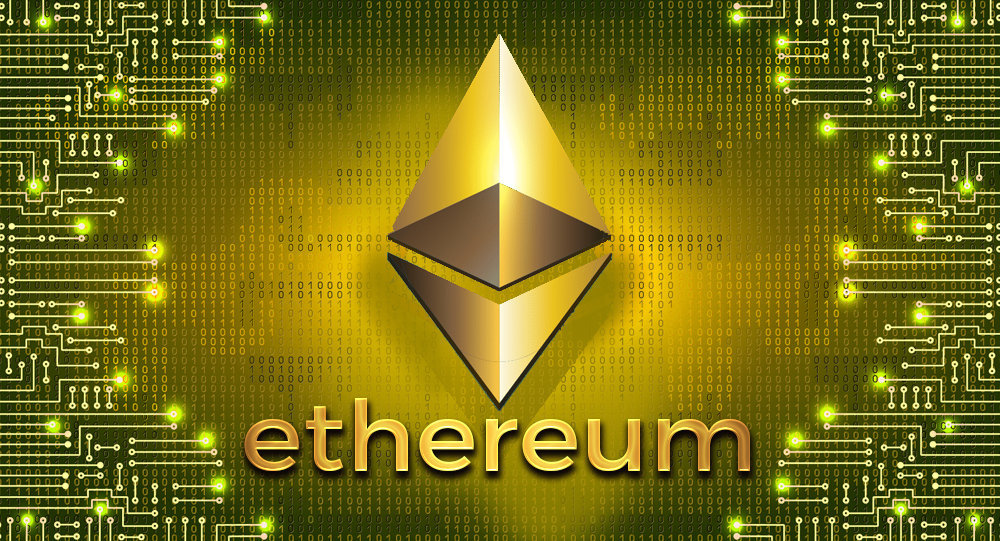 For example, validators that are not acting in line with the rules can be penalized and the same will happen with those who are offline and don't participate in the consensus. There is also a huge responsibility as well. Validators will have to manage their keys than just simply joining a staking pool because the keys are derived from a unique mnemonic and without them, they won't be able to withdraw funds. When it comes to the rewards, the EF said:
"If the total amount of ETH staked is low, the annual reward is high, but as the total stake rises, the reward received by each validator starts to fall."
The 2.0 testnet deposit contract is already bombarded with transactions right ahead of the Medalla launch. 5000 deposits have been made since and more than 150,000 ETH has already been deposited.
Source: cryptomoneyteam.co
Author: By TeamMMG
ETH Overbought Territory Pushes the Coin Into Correction Phase
The ETH overbought territory pushed the coin into a correction phase above $300 as the coin surged more than 40% over the past week and hit a new yearly high of $335 so let's see the analysis in the upcoming Ethereum news.
The data shows that some of the ETH holders are taking advantage of the recent bullish momentum as the mounting selling pressure could start a huge decline that pushes ETH to $273. The ETH overbought territory is in line with the on-chain metrics that look weak despite the recent bullish price action and if this trend continues, ETH will be bound to a steep correction.
Ethereum made headlines after the price finally broke out of the stagnation period and upon the breakout point, the smart contracts platform increased by more than 40% smashing over the mid-February peak. The Bullish momentum behind the coin was important enough to push the price up to a new yearly high of $335. Alongside the prices, the number of ETH mentions on social media networks increased and the Santiment social volume index registered more than 3700 new mentions over the past 24 hours as the highest social engagement activity recorded back in March market meltdown.
The increasing chatter around the second-biggest cryptocurrency by market cap proves to be a huge negative sign that often leads to steep corrections according to the head of content at Santiment Dino Ibisbegovic:
"Extreme social volumes – especially during a coin's rally – are often indicative of 'peak hype,' and a near-irrational confidence of the market in the coin's short term potential. According to a recent study in which we looked at 200 instances of social 'peaks' for different coins, this hype often has an adverse impact on the coins' short-term performance."
What cryptocurrency will become the main one in a year?
Ethereum seems to have reached an exhaustion point while the investors are extremely optimistic about the upward pressure as the price took a 9% nosedive to hit a new low of $306. Despite that, Ethereum managed to record some of the losses as many other metrics indicate that ETH is ready to start another decline. Based on historical data, the TD setup is quite accurate in predicting the local tops and bottoms because it did present a buy signal on July 18 before the bull rally began. For this reason, the forecast has to be taken seriously despite the recent downtrend pressure.
Source: cryptomoneyteam.co
Author: By TeamMMG
Cryptocurrency News Roundup for July 29, 2020 – BeInCrypto
Published on 29 July 2020
The steep rise in gas fees is becoming increasingly worrisome for the Ethereum community.
Investors, exchanges, and developers are desperately on the lookout for a solution, lest rival smart contract blockchains such as Cardano and EOS use this opportunity to carve out an edge.
The situation has worsened to the extent that Vitalik Buterin recently had to appeal to all stakeholders not to unnecessarily move their tokens around. According to him, that would significantly reduce gas prices on the base chain.
While Buterin does, in fact, have a plan, its implementation might end up taking at least a few years. More on that here.
Meanwhile, in other big stories from the day:
The Bitcoin price has trended sideways since reaching a high of $11,394 on July 27. The price action left behind long wicks in both directions, although is currently trading firmer in the U.S. session.
Yesterday, the price created a bullish inverted hammer and followed that up with a bearish hammer in the following six-hour candle, effectively canceling each other out. Technical indicators show weakness, but not enough to predict a reversal.
The Bitcoin rally stalled on July 28.
The trend has formed short-term weakness.
The price is either trading in, or has broken out from, a symmetrical triangle.
Read the Full Analysis
The U.S. Mint has announced that it will downsize the production of gold and silver coins as the bureau has been forced to operate at a lower capacity due to the COVID-19 crisis.
The markets are already pricing in a foreseeable shortage of physical coins, and some dealers are selling Silver American Eagles at or above $37 an ounce.
For comparison, the spot price of silver (commonly accepted as the official price) is trading just above $24. That's a 54% premium for the surging commodity.
BeInCrypto's Scott Cunningham recently got in touch with Chris from the popular YouTube channel MMCrypto for a one-on-one conversation. Chris, who is also a technical and on-chain analyst, brushed upon a range of topics including Bitcoin's inevitable rise and the best DeFi projects to invest in, among other things.
He candidly expresses his optimism for the alpha-crypto saying that central bank policies will continue to make scarce assets like Bitcoin appealing.
Technical indicators appear pretty bullish for XRP after the price broke out above the 50 and 200-day moving averages (MA), the latter of which previously coincided with the $0.230 resistance area. The MAs are close to making a bullish cross.
The daily RSI is overbought, but there is no bearish divergence yet, while the MACD is growing. Therefore, the outlook for the daily time-frame remains bullish. If the price continues to rally, the next resistance area would be found at $0.270, the February 2019 support levels.
Read the Full Analysis
The Bangko Sentral ng Pilipinas (BSP) has created a team of experts to look into the feasibility and policy implications of issuing a CBDC. The expert committee will release the initial results of the study next month.
Governor Benjamin Diokno said on Wednesday in a virtual briefing, "We have to first look at the findings of the group before making a decision."
CEX.IO, one of the world's largest cryptocurrency exchanges, has announced that it's adding the USDT/GBP pair to its trading platform. This is significant considering that the company's UK-based users will now be able to buy USDT using their local currency.
UK citizens can use multiple payment methods to deposit funds into their CEX.IO accounts, including credit and debit cards, Faster Payments, and SWIFT transfers. Deposits and withdrawals via Faster Payments are free.
Join our Telegram Group and get trading signals, a free trading course and daily communication with crypto fans!
Source: blockblog.net
Author: ByBlockBlog
Previous
Next