Domestic USD Funding Delays on Crypto Exchange Kraken
US-based cryptocurrency exchange Kraken said that it is experiencing delays in funding on its platform for the US dollar. The delays are being caused because of its wire processor Evolve Bank.
Earlier today, Kraken revealed its issues with USD funding on its website on June 29th at 23:24 UTC. On its status page, the company wrote,
"We are currently experiencing delays with our wire processor for Domestic US deposits through Evolve Bank. This is causing deposits to remain in a "Confirming" or pending state for a few business days longer than normal and delays in service requests. Please contact support for assistance with any delayed transactions and see this support article for other domestic US deposit and withdrawal alternatives."
It is important to note that Kraken has been facing issues with domestic US deposits in the past few days. However, this is the first time that it has publicly acknowledged this issue on its website. On June 25th, Twitter user Charles J Ryan also pointed out to the issues and Kraken replied to it, suggesting that delays do exist.
Kraken is not the only crypto and forex platform that is facing issues in its trading systems in recent times. The most notable case was that of Robinhood, a zero-commission, millennial-friendly crypto, and stock trading app. In March, the platform faced an unprecedented system-wide outage. As a result, the company's clients were unable to access their accounts. They also missed capitalizing on a Bitcoin price rally at the time. Robinhood said that it was because of an unexpected load on its systems.
Robinhood reported technical issues again in June because of which clients could not trade equities, options, and cryptocurrencies. The app did not provide many details about why it was facing issues. However, its customers reported that they were unable to log into their accounts or make any trades on the platform.
Source: www.cryptovibes.com
How To Get Free Bitcoins? | Top 10 Hacks To Earn Bitcoin In 2020
In recent days, most of the people have one question in common: "how to earn bitcoin". There are plenty of ways to earn bitcoin and here I list & explain some amazing ways to earn bitcoins, it's suitable for both middle-class peoples & entrepreneurs.
Staking
Airdrops
Pay To Click (PTC) Websites
Bounty Program
Gaming
Affiliate marketing
Start Own Cryptocurrency Exchange
Selling goods and services
Creating your own cryptocurrency or token
Crypto Mining
Let me explain one by one.
Staking is similar to the fixed deposit. Staking is the act of locking cryptocurrencies to receive rewards.
Example: Binance Stacking
Airdrops is a distribution of free crypto tokens or coins to the trader account. The airdrop has appeared on the crypto exchange platform.
It's one type of free crypto earning method. If you watch videos or ads they will you amount of cryptocurrencies. There are several websites are available, in that I tried BTC4ADS. If you watch 100 ads they will pay (0.00000100 ฿)
The Bounty Program is similar to airdrop, but it slightly differs from the airdrops.
For example; A company releases a new ICO token, They offer incentives in order to increase the popularity of their coin. The Company will provide users with marketing tasks like sharing on Facebook or Twitter, blogging or vlogging and rewarding those who do with cryptocurrency.
It's one of the easiest ways to earn free cryptocurrency. Yes, by playing gaming you had a chance to earn a free cryptocurrency.
Stormplay is the popular gaming platform to earn cryptocurrency
If you are expertise in Cryptocurrencies and blockchain technology. Surely you can earn money in the form of bitcoin.
The Crypto industry is updated day by day. so more news & crypto websites are focusing on crypto-journalism. If you have good writing skills, you can submit your high quality and plagiarism free crypto article and blogs on websites.
Here some of the list of sites:
Upwork
CCN
Freelancer
If you're an entrepreneur or want to start your own business in the blockchain platform, then cryptocurrency exchange is the perfect solution for you. Yes, the cryptocurrency exchange is one of the emerging business platforms in the crypto industry. Many professional & startup entrepreneurs are started their own exchange platform because the usage of the cryptocurrency is increasing day by day & most of the countries are legalized the cryptocurrencies (Recently, In earlier March 2020 the INDIAN Govt lifted the crypto ban & now crypto is legalized in India). So the traders need a new exchange with updated features.
Having an idea to start your cryptocurrency exchange platform??? This is the right time to start your exchange platform. Before starting your own bitcoin exchange platform, get an expert's advice from the best cryptocurrency exchange software providers like, coinsclone. They will help you develop to build & launch your crypto exchange platform.
Free Live Demo also available.
Do you already have a business? Then start accepting the cryptocurrency payment method. By adding the cryptocurrency methods in your business. You will get more customers & you easily generate more revenue.
If you're running an e-commerce website, enable the crypto payment method. so you can easily attract a lot of customers. also, you easily make it an e-commerce site as a brand like Amazon. In amazon, There is a specific website called Purse, which is used to purchase amazon products and pay via bitcoin at a discount price.
If you're looking to raise funds for your business, use a tokenomics layer via a utility token/security token. If you're are a skilled developer or have the resources you could take the open-source code for your favorite cryptocurrency, then, use it as a base for your own blockchain or leverage existing platforms like EOS, STEEM, HIVE, Ethereum, Tron, Stellar Lumens or NEO to create your own utility token on their chain
Crypto mining is one of the best bitcoin earning methods, but it's a very complicated process and economically it's too high. You must give the crypto enthesis advice to stay away from these methods.
Source: coinsclone.wordpress.com
Author: Published by Coinsclone
Bityard Review 2020: Cryptocurrency Contracts Exchange
Bityard is the latest cryptocurrency derivates exchange that promises a simple and easy to use platform for new traders.
In this review, we look at everything there is to know about the Bityard exchange.
Bityard is a cryptocurrency contracts exchange headquartered in Singapore with an office at Paya Lebar Square and other parts of the world. The platform claims to be built around the concept of "Complex Contracts Simple Trade."
It was launched in November 2019 as a quicker and simplified trading platform that allows users to trade with leverage.
Bityard allows people to engage in cryptocurrency contract trading. This type of derivatives trading where you can have a margin account and trade with leverage.
Leverage or margin trading allows traders to invest in financial assets without buying and keeping the underlying asset. Traders can benefit from the rise or drop in the asset's price with borrowed funds (leverage).
What cryptocurrency will become the main one in a year?
Most leverage trading platforms focus on professional trading tools that make it difficult for most new users to navigate. Bityard exchange focuses on simplicity.
Leverage trading has become very popular since it allows traders to maximize profits with less capital.
Users can trade nine different cryptocurrencies with Tether USD (USDT) as the base trading pair. The platform is available in over 150 countries. Also, it is regulated in the USA, Australia, and Estonia.
Here is a breakdown of cryptocurrencies available on the exchange:
Cryptocurrencies supported by Bityard:
USDT
BTC
ETH
XRP
TRC
HT
EOS
BYD
Supported FIAT currencies:
Vietnamese Dong
Indonesian Rupiah
Supported African countries: Bityard is available in 150 countries, including the USA. However, availability in the USA may differ for every state due to specific regulations
The Bityard ecosystem includes BYD, a native platform token, and a trading platform that focuses on speed, security, and scalability.
The trading platform allows users to trade cryptocurrencies with leverage. USDT is the base currency for trading pairs that include BTC/USDT, BTC/ETH, XRP/USDT, DASH/USDT, and five more.
Unlike other platforms, Bityard doesn't use order books. The exchange matches user trades itself. This method prevents slippage in the trades.
The trading application is available on the web and on mobile via the App Store and Google Play. Even though most traders prefer larger screens, mobile apps provide easy access to trades while on the go.
The trading interface on Bityard is a familiar one with the charts at the center, trade configurations on the side, and personal trade and account information at the bottom.
This is a simple approach to a part of the user experience that is usually overwhelming and had to grasp easily.
Account security is ensured with SMS and email authentication, whitelisting withdrawal addresses, and a secure PIN.
BYD is a native exchange token similar to BNB and Houbi token. Bityard issues it with a total circulation supply of 210 million.
It will serve various use case s like discounted payments of trading fees and enjoyment of other incentives of the ecosystem. Users can mine BYD while they surf the website by clicking icons that appear daily.
Bityard makes it easy for users to get started. You will have to visit bityard.com, create an account, and confirm your email. The platform requires minimum details for KYC.
To encourage complete registration, Bityard rewards new users for completing various levels of verification and engagement with up to 258 USDT to be earned.
Further, Bityard has a demo account feature that lets new users learn how to trade without spending real funds. It is a great way to navigate the highly volatile cryptocurrency markets without risk for inexperienced users.
Traders on Bityard, pay minimal fees. The exchange charges 0.05 percent in trading fees, which is less expensive than the average of 0.75 percent charged by competitors like BitMex and ByBit.
The 0.5 percent represents the opening trade fee – a fee paid to start a position. Further, traders pay an overnight fee of 0.045 percent for every extra night they hold their positions.
In short, traders pay 0.05 percent opening fees and 0.045 percent overnight fees while trading on Bityard.
Also, Bityard charges a withdrawal fee of 2 USDT, which is also lower than the average of similar platforms. Withdrawals from the exchange are only available through USDT with a maximum limit of 100,000 USDT.
Is Bityard Regulated?
Bityard is one of the few cryptocurrency margin trading platforms with extensive regulation and compliance. Bityard is regulated and licensed under Singapore's ACRA, USA's MSB from Financial Crimes Enforcement Network, Estonia's MTR, and Australia's AUSTRAC.
If you are looking for a cryptocurrency derivatives trading platform with global reach and simple user experience, Bityard is an exchange you should consider.
Top features of Bityard:
Simple interface
Minimum KYC
Several mainstream crypto pairs
Faster trade execution
Extensive regulation
Let us know your thoughts on the Bityard platform in the comments section below.
The post Bityard Review 2020: Cryptocurrency Contracts Exchange appeared first on BlockNewsAfrica.
source: https://blocknewsafrica.com/bityard-review-2020-cryptocurrency-contracts-exchange/
TheBitcoinNews.com is here for you 24/7 to keep you informed on everything crypto. Like what we do? Tip us some BAT
Source: digitalcoinowner.org
Author: Posted By: Bitcoin News
Indian Crypto Banks and Exchanges See Massive Growth Amid Rising Covid-19 Crisis: Survey
Crypto 101: How to Send and Receive Bitcoin Cash Via the Bitcoin.com Wallet
Analysts Say Bitcoin Breakout Imminent: Silver-like Suppression, $5 Trillion in Cash Could Flow Into BTC
Bitcoin's Rise Driven by Institutional Trading, Says Research and Investor Sentiment
Ernst & Young Launches Application to Help US Crypto Investors With Tax Filings
Breaking Bitcoin: Crypto Proponents Discuss Honeywell's 6 Qubit Quantum Computer
New Zealand Police Seize $91 Million From Russian Bitcoin Exchange Operator
Hundreds of Sites Now Earn Crypto Trading Fees: Exchange WordPress Plugin Sees 300 Active Installs
Only 3.5 Million Bitcoin Is Traded Worldwide; Majority of BTC Held Long-Term as Digital Gold
Average Price of Bitcoin More Than Quadrupled Between Halvings
7-Eleven, CVS, Rite Aid: Libertyx Adds 20,000 Stores to Buy Bitcoin With Cash
Jim Rogers Discusses Bitcoin as Money and Why Governments Will Stop Crypto
Ethereum Network Fees Jump Above Bitcoin Transaction Fees for Two Weeks Straight
Simple Ledger Protocol Universe Is Thriving: Lottery, Mint, ATMs, Over 8,500 SLP Tokens Created
Bitcoin Mining Chip Manufacturer Ebang to List on Nasdaq This Week
6 Privacy-Enhancing Tools That Place Bitcoin Cash Transactions Ahead of the Pack
KPMG Introduces Cryptocurrency Management Platform
US Senators Introduce 'Lawful Access to Encrypted Data Act' — With Backdoor Mandate
Self-Proclaimed Satoshi Claims He's Autistic, Judge Tosses Out Sanctions Against Craig Wright
Australians Can Now Pay for Bitcoin at 3,500 Australia Post Offices
Online Data Analysis Points to Venezuela Accepting BTC for Passports
US Real Estate Market Crisis: 4.3 Million Mortgage Delinquencies, Commercial Properties Sink in Value
Popular Analyst Reveals New Bitcoin Pricing Model: Prediction Suggests 'Bullish Run a Month Away'
Jim Rogers, Mark Cuban, Peter Schiff Will 'Go All-In' on Bitcoin, Says Max Keiser
Final Judgment: Telegram to Pay Crypto Investors Back $1.2 Billion, US Court Orders
'Casino Jack' Abramoff Charged in AML Bitcoin Cryptocurrency Fraud Case, Could Return to Prison
Skeptics Concerned Plustoken Scammers Plan to Dump $187M Worth of Ethereum
Federated Sidechains: $8M in BTC Stuck in Limbo, Analyst Says Action 'Violates Liquid's Security Model'
Bolstering Separation of Money and State Following the 244th Independence Day
Lebanon's Financial Meltdown: Currency Plunges 80%, Huge Losses at Central Bank, IMF Bailout Stalled
Bitcoin.org Maintainer Calls for the Removal of Cobra, Website Owner Then Fires Him
'Sophisticated' Hacker Plunders $450,000 From Defi Protocol Balancer
Visualize Crypto Transaction Privacy Scores With Blockchair's 'Privacy-o-Meter'
Gifts and Remittances: Bitcoin.com's New Tools Allow People to Send BCH via Email
US Contract Miner Core Scientific Buys 17,600 Bitcoin Miners From Bitmain
Comprehensive Analysis Predicts Bitcoin Price Near $20K This Year, $398K by 2030
Source: bitcoinrecent.com
Author: by admin
What is the exchange rate of USD (US Dollar) / JPY (Japanese Yen) on Tuesday June 30, 2020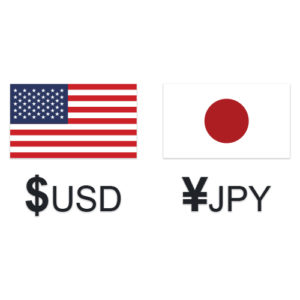 Get the current mid-market rate for USD (US Dollar) / JPY (Japanese Yen) for Tuesday June 30, 2020 right here.
The latest rates for USD (US Dollar) / JPY (Japanese Yen) are available below. As a leading finance news site the team at Born2Invest collates and analyses the latest forex market data to bring you live information to help you make the best forex trading decisions every day.
Tuesday June 30, 2020 1 USD (US Dollar) is 107.730503 of JPY (Japanese Yen) .
Remember to always trade using a reputable broker. It's also possible to apply many forex concepts to cryptocurrency trading.
Forex trading is inherently risky and there are countless forex pairs to choose from. The only way to make a profit from forex trading is to understand how the market works. Luckily for you the Born2Invest forex team has collated some forex trading tips to get you started.
Forex trades are always made using currency pairs. Whenever you buy one currency you are selling another. In every pair there is a base currency, for example USD (US Dollar) and a quote currency, which would be JPY (Japanese Yen).
The price of a currency pair represents the amount of quote currency, or JPY (Japanese Yen), that you will need to spend in order to purchase a single unit of USD (US Dollar), the base currency. So using the current example you would need to spend 107.730503 of JPY (Japanese Yen) in order to purchase 1 USD (US Dollar).
Forex pairs fall into three categories; the majors, the commodity currencies, and the cross currencies:
Major currencies represent the most commonly traded currencies on the market. Different brokers will use different criteria, but almost all lists will include EUR/USD, USD/JPY, GBP/USD, and USD/CHF
Commodity currencies are currency pairs whose price is closely tied to commodities such as oil, iron ore, and coal. Commonly cited examples are AUD/USD and USD/CAD
Cross currencies are all currency pairs that don't include USD. Examples include EUR/GBP and EUR/JPY.
Cryptocurrency trading shares many similarities to forex trading. Specifically the concepts of currency pairs and high price volatility. That being said there are some key differences. Cryptocurrencies don't operate like fiat currency and many are tied to a project or product. The crypto market is also highly unregulated, which makes it inherently risky compared to trading forex.
Additionally most cryptocurrency trades happen on exchanges. These are generally unregulated and come with a certain degree of risk that many investors would find unacceptable. One alternative is to trade using a CFD broker which allows crypto pairings, but this means you will not directly own and cryptocurrency you buy.
Source: born2invest.com
New cryptocurrency exchange launches in Kuwait
The crypto trading scene is now witnessing new entrants into the Kuwait market. Recently DigiDinar announced it has launched in Kuwait to offer real-time trading solutions to the global audience. Operated by DigiDinar Technologies Kuwait, the company claims to be a "regulated platform with a technology and brokerage license issued by the country's Ministry of Commerce and Industry."
Digidinar Founder Mr. Ali Ahmad started the company in February of 2019 along with Mr. N Nashanas and Mr. J Diego all of whom don't seem to have any LinkedIn profiles.
Digidinar claims to support over 18 different cryptocurrencies and offers over 47 crypto-crypto and crypto-fiat trading pairs, with more to be added soon. It sports a robust matching engine capable of supporting 1,400,000 orders/second, making it one of the fastest exchanges in the world.
Some of the cryptocurrencies listed on DigiDinar platform include BTC, LTC, ETH, USDT, BNB, USDC, DDR, DDRT, OMG, PAX and more. It also supports credit and debit card payments along with instant local and international bank transfers, which adds to the convenience of DigiDinar users. Except for international bank transfer, deposits and withdrawals from other payment modes are processed almost immediately. However, the local bank transfers may take anywhere between one to two hours to reflect in the respective accounts.
According to the article in NewsBTC, the team behind DigiDinar is constantly innovating to bring new features and updates to its userbase so that they can have a flawless trading experience. The platform is available in both English and Arabic languages, and has its own DDRT (DigiDinar Token) which can be traded on the platform for now. DDRT is an ERC20 utility token designed for use within the DigiDinar ecosystem.
The company has also created a full-fledged Zerocoin based open-source altcoin named Digidinar (DDR), which is based on anonymous proof of stake protocol. DDR is gaining popularity in the region as a privacy-centric cryptocurrency with near-instant, full-time private transactions, fair governance, and community intelligence.
The article adds, that DigiDinar has a simplified registration process for new users. However, being a regulated platform, it requires users to furnish some personal information in compliance with the mandated AML and KYC policies. In order to encourage cryptocurrency usage among the community, DigiDinar has completely waived off the trading fee on its platform until January 1, 2021.
The platform has plans to roll out spot trading, margin trading, futures, and decentralized exchange features over the next couple of years. In addition, DigiDinar Technologies Kuwait also operates a P2P cryptocurrency exchange by the name LocalDigiDinar, where users can connect with each other to trade cryptocurrencies directly.
Mr. MBH, a community member of Cryptocurrency MENA telegram group and a crypto enthusiast told UNLOCK, " I would be very careful in dealing with DigiDinar, they claim to offer a digital bank license yet are not under supervision of Central Bank of Kuwait." He adds, " Their practices seem quite poor and adhere to no proper security practices. additionally when looking at the history of their coins, I have seen huge fluctuations."
Source: www.unlock-bc.com
Author: Source: NewsBTC Digidinar article
Previous
Next