Bitcoin News Roundup for June 24, 2020
With miners transferring more bitcoin now compared to any point in the last year, police misconduct on Ethereum and a new inter-blockchain hub out of China, Markets Daily is back with another news roundup.
For early access before our regular noon Eastern time releases, subscribe with Apple Podcasts, Spotify, Pocketcasts, Google Podcasts, Castbox, Stitcher, RadioPublica or RSS.
This episode is sponsored by Bitstamp and Ciphertrace.
Related: Bull vs. Bear: Who Has the Economy Right?
Miners Are Sending Bitcoins to Exchanges Again – and That May Be Bearish
A sudden spike in miner outflows of bitcoin to exchanges makes the cryptocurrency vulnerable to a price drop, according one analyst.
Activists Document Police Misconduct Using Decentralized Protocol:
Built on the InterPlanetary File System and the Ethereum blockchain, the protocol lets anyone file police misconduct reports anonymously.
Related: Oil 101: How Easy Money Enabled the Shale Revolution, Feat. Tracy Shuchart
How Chainlink and Cosmos Fit Into China's Grand Blockchain Initiative
Chainlink will help the state-backed Blockchain-Based Service Network with oracles, and Cosmos-powered Irisnet will assist with interoperability.
Bitcoin News Roundup for June 24, 2020
Bitcoin News Roundup for June 24, 2020
Source: finance.yahoo.com
Author: Adam B. Levine, John Biggs and Lyllah Ledesma
Ethereum Shot Up To $250 As Bitcoin Got Rejected At $9,800
Ethereum shot up to $250 while continuing pressing higher as Bitcoin was rejected at $9,800 so let's find out more in the following ETH price news.
The second-largest cryptocurrency increased by 4% from the past 24 hours lows surpassing Bitcoin's mild gain at 1-2%. Ethereum's latest uptick brings it much closer to the $250 resistance level and this is a very important one that was seen over the past few months, which acts as resistance on multiple occasions. As Ethereum shot up to $250, it created a new psychological resistance due to being a round number. Unfortunately, ETH showed signs that the level might not be broken yet.
Ethereum might seem primed to burst this level as well. Investors are not betting on it yet as one crypto trader shared a chart below outlining the sentiment which shows there could be a confluence of more sell orders at the same level. The trader shared the chart showing there's a clear level wall at $250 on Binance, coinbase, and BitMEX. Adding to the expectations that ETH will top out is some other technical signals. Another trader noted that the medium-term divergence formed between Bitcoin's price and the specific momentum indicator who commented:
"This is exactly in line with what Renko tells me with a solid divergence already locked in for $ETH. Tired."
There is data from Glassnode showing that 80% of all ETH is now in profit. This is also important to note since in the past two minutes the signal showed up again as the cryptocurrency crashed instantly. The Bitcoin rally could stop another bearish reversal but BTC leads the rest of the market on a macro scale. ETH bulls should be happy to hear that Bitcoin has a positive outcome. The trader Joe McCann noted that Bitcoin's one-day MACD is about to see another positive cross as the indicator is designed to reveal changes in the strength, momentum, and duration of the trend.
The last time this signal was seen was when the cryptocurrency rallied 50% from the $6000 to the $9000 while the bullish sentiment is expected to flow out of the altcoin markets into Bitcoin and to normalize its value. Ethereum's strong performance seems to be related to DeFi and Grayscale's ETHE. The decentralized finance has seen strong growth over the past few weeks because of the high yields on the investments. There has been a lot of money flowing into non-ETH altcoins and stablecoins.
Source: cryptomoneyteam.co
Author: By TeamMMG
Ethereum, Ripple's XRP, Bitcoin Money, Litecoin, EOS Costs Submit Inexperienced Updates, however Fall In need of Catching Up w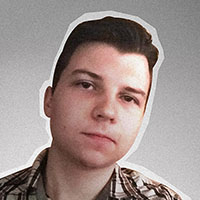 Each single altcoin is crushed by Bitcoin's positive aspects, which exhibits that the long-awaited alt season will not be on the horizon
After its speedy surge to $11,500, Bitcoin (BTC) painted the entire cryptocurrency market inexperienced.
Ethereum (ETH), Ripple's XRP, Bitcoin Money (BCH) and different prime altcoins have recorded minor modest positive aspects.
Nonetheless, Bitcoin remained the best-performing foreign money inside the CoinMarketCap prime 50 (together with Bitcoin diamond), which pushed its dominance to a whopping 67.6 p.c.
Even Litecoin (LTC), which is predicted to bear reward halving on Aug. 5, solely elevated three p.c in comparison with Bitcoin's seven p.c.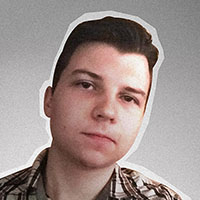 Alex covers all issues crypto — from main tasks, that are preventing tooth and nail to achieve the higher hand within the burgeoning business, to the newest regulatory traits world wide. He's a agency believer that Blockchain has the potential to reshape just about each enterprise on the market, and cryptocurrencies are solely a stepping stone to the upcoming decentralized revolution.
What future awaits cryptocurrencies?
Source: thebitcoinexaminer.com
Author: TBE
Ethereum Price Analysis: ETH/USD Bear Trap At $250 Culminates In Collapse To $240
Ethereum price finds support above $250 after a failed attempt to break $250 for the second time this week.
ETH/USD likely to settle in consolidation as per the MACD; a move that will help keep the focus on $250.
Ethereum price rushed towards $250 on Wednesday during the European session. The move saw other cryptocurrencies such as Ripple embark on a barrier-breaking exercise at $250. Ether closed in on $250 but a break above the critical level did not materialize. Instead, an immediate reversal occurred sending the second-largest cryptocurrency back towards $240.
At the time of writing, Ethereum is trading at $242. Support above $240 has come in handy to stop losses into the $230's range. Aiding to hold Ethereum above $240 is the 50 Simple Moving Average in the 1-hour range.
The technical picture turned bearish in a blink of an eye taking the attention from $250 back to $240. The Relative Strength Index (RSI) dived sharply from the overbought region (70). The indicator currently holds the ground marginally above 40. If a reversal occurs above the midline (50) then bulls could eventually renew their strength and pull Ethereum above the short term resistance $245 as hope for trading above $250 stays alive.
Looking at the Moving Average Convergence Divergence (MACD), ETH/USD has the potential to stay above $240. While gains back to $250 would be an uphill task, there is likely hood of consolidation taking effect. This way, Ethereum can avert declines under $230 altogether as it waits for the next run-up above $250.
Spot rate: $242Advertisement
Percentage change: -0.5
Relative change: -0.2%
Trend: Bullish
Volatility: High
News Source
Source: elevenews.com
Author: Published 5 hours ago
High-Severity Vulnerability Discovered In Argent Ethereum Wallet
Researchers caught a security bug in a cryptocurrency wallet that could allow hackers to steal funds. This time, the product affected by the vulnerability turns out to be the Argent Ethereum wallet.
Reportedly, the security audit company OpenZeppelin has found a high-severity vulnerability in the Argent Ethereum wallet. As disclosed, exploiting the bug could let an attacker steal funds from compromised wallets.
Sharing the details in a blog post, the researchers explained that the bug existed because of the absence of Guardians. Describing Guardians, the researchers stated,
These are trusted accounts (externally-owned or contracts) that are given permission to execute specific actions on the wallet.
Though, the recent Argent wallets already come include guardian by default. However, the ones created before March 30, 2020, lacked this feature. Yet, following the roll-out of the update, all wallets upgraded to the latest version. Hence, there were many wallets that despite having this feature, didn't have guardians in place.
Besides, the ones that did include it did not restrict the number of Guardians allowed for a wallet, even allowing wallets with no guardian. This posed as a serious vulnerability since Guardians can perform different sensitive actions, including wallet recovery.
So, in brief, it became possible for an adversary to execute wallet recovery via guardians without requiring signatures. After initiating recovery, an attacker would have to wait for the recovery period (36 hours) for the wallet to finalize recovery.
Though, such an attempt would alert the actual user via email or SMS. Hence, during this 36-hour recovery period, the victim could cancel the recovery to revert the attack.
Nonetheless, an attacker could continue making such attempts frequently, which became possible due to the lack of guardians. Ultimately, it would trigger a denial of service to the wallet, leaving the victim unable to perform any actions due to the extended recovery period.
Following this discovery, the researchers reached out to Argent to report the flaw. They actually found 329 wallets immediately exposed to the risk, whereas, 5513 others could become vulnerable after updating to the latest version of Argent contracts.
After their report, the service patched the bug according to OpenZeppelin's suggestion, who advised,
our preferred fix was to allow wallets with zero guardian, updating the logic in the getRequiredSignatures function of the RecoveryManager contract so that the case for wallet recovery execution ensured that if a wallet had no guardians, the function did not return 0.
So, this is exactly what Argent did, in addition to urging the users to add at least one guardian to their wallets.
Fortunately, the bug remained unexploited, so no users would have lost the funds.
Let us know your thoughts in the comments.
The following two tabs change content below.
Abeerah has been a passionate blogger for several years with a particular interest towards science and technology. She is crazy to know everything about the latest tech developments. Knowing and writing about cybersecurity, hacking, and spying has always enchanted her. When she is not writing, what else can be a better pastime than web surfing and staying updated about the tech world! Reach out to me at: [email protected]
Source: latesthackingnews.com
Author: Abeerah Hashim
Cryptocurrency News Roundup for June 24, 2020
It turns out, this bearish trend was almost single-handedly kick-started by two mining pools that collectively dumped more than 7,100 BTC onto exchanges. According to new data from the on-chain analytics platform CryptoQuant, the mining pools in question were HaoBTC and Poolin.
The net outflow from these two pools was worth an estimated high of $68 million, reportedly in a single day.
On a related note, another study by Glassnode found that Bitcoin outflows from miner wallets, in general, have surged substantially, with the vast majority landing straight up on exchanges. Many industry observers have taken note of this phenomenon, labeling it a potentially bearish signal.
As for Bitcoin's chances of hitting the psychological $10k handle in the coming days, let's head over to BeInCrypto's technical analysis for the day:
The Bitcoin price has been increasing since June 20, when it reached a high of $9,170. The following move resembles a five-wave Elliott formation, inside which the price is currently carving out the fourth wave.
Furthermore, the price seems to be in the middle of a rising parallel channel. This is very likely the endpoint of the fourth wave.
There is support at $9,540, strengthened by the 200-hour MA.
The 50 and 200-hour MAs have made a bullish cross.
The price is possibly trading inside a longer-term rising wedge.
Read the Full Analysis
Well-known cryptocurrency trader @ColdBloodShill theorized that Bitcoin is probably trading inside a Wyckoff distribution. He did, however, note that the distribution and re-accumulation phases are very hard to decipher, meaning a breakout or breakdown above/below the trading range would be required for confirmation.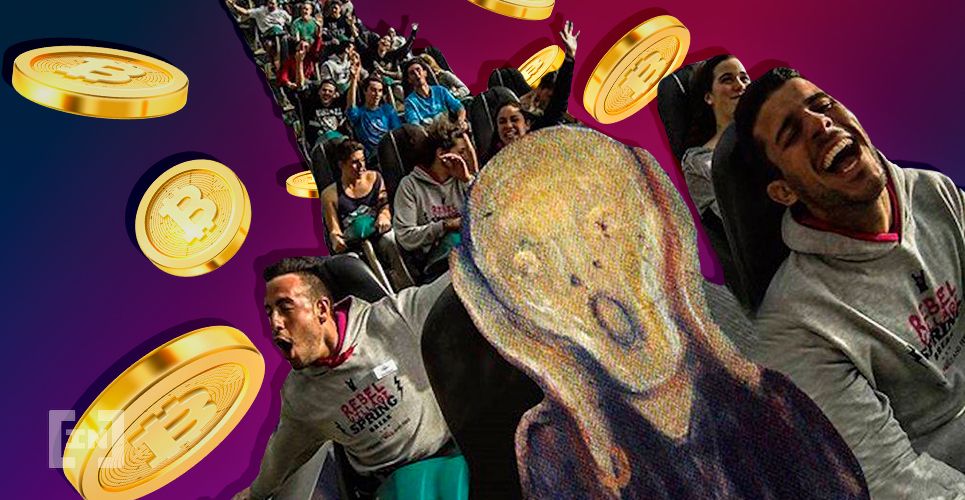 For those out of the loop, the Wyckoff distribution is basically 'a period of consolidation, which occurs after an upward move, serving as a way for market makers to sell their positions at the desired prices. After this period, the price normally breaks down from the previous range at an accelerated pace.'
Going by Ethereum's daily chart, it appears that the second-largest cryptocurrency (by market cap) is following a rising support line since the infamous flash-crash on March 12. The support line is strengthened by the presence of the 50-day moving average (MA).
The important thing to consider is that if the ETH price were to break down from here, the odds are relatively high that it will fall all the way down to a range between $190 and $200. That's the closest support area, which also happens to be backed by the 200-day MA.
Read the Full Analysis
For Stratis, the closest resistance area is found at 5700 satoshis, a level that the price has reached twice and subsequently declined. The second attempt created a very long upper wick, which is a sign of selling pressure.
The wick has possibly created a double top pattern, which is basically a bearish reversal formation. Therefore, a decline here is expected. If that happens, the closest support area is found at 4450 satoshis.
Which asset class does Bitcoin belong to? The answer can be bitterly polarizing sometimes. And this polarization is, in no way, inconsequential for the long-term health of the asset itself, especially when it comes to the regulatory front.
Bitcoin maximalists typically argue that its scarcity makes for a healthy hedge investment. Many hold firm to the so-called "digital gold" narrative.
They believe that Bitcoin's 21 million coin limit, coupled with its consensus-based value, makes the asset a practical digital gold equivalent.
In this article, BeInCrypto journalist Jon Buck delves deep into the specifics of how Bitcoin appears to be correlated with stocks rather than functioning as a hedge.
Source: beincrypto.com
Author: Illustrations by A. Gnetova and G. Phan
Previous
Next