Ethereum Price Analysis: ETH/USD Bulls Focused On Rocketing Past $250
Ethereum settles above $240 after retreating from highs at $246.77.
Despite the retreat, Ethereum remains technical poised for gains above $250.
Ethereum exploded in impressive gains on Monday. The move resulted in significant price action above various key levels including $235 and $240. The bullish leg extended towards $250 but failed to sustain gains above $245. A weekly high has since been formed at $246.77 (on Coinbase). For now, the price is teetering at $242.93 amid a building bearish momentum.
The 4-hour chart shows Ethereum trading above the moving averages. If push comes to shove and a reversal occurs under $240, ETH/USD will seek support at the 50 SMA ($232.23) and the 100 SMA ($229.26). Meanwhile, the 50 SMA seems to be expanding the gap above the 100 SMA. This means that buyers still have an upper hand in the current European session.
The impact of the falling wedge pattern is unlikely to have faded away. Therefore, if Ethereum continues to hold above $240, buyers will have enough time to gather the strength they need to create enough volume in support of gains above $250.
From a different technical angle, consolidation could take over, mainly after all attempts to break push towards $250 fail. The RSI, in the case, shows that selling and buying power are canceling out. The indicator holds the ground at 70; upward actions will result in gains while downward actions will encourage more sellers to join the market, as a result pushing Ethereum below $240.
On the other hand, the MACD clearly shows that the trend is in the bulls' hands despite the retreat. In addition, a bullish divergence puts emphasis on bulls emerging as the ultimate winners.
Spot rate:
Relative change:
Percentage change:
Trend:
Volatility:
News Source
Source: elevenews.com
Author: Published 21 hours ago
Bitcoin News Roundup for June 23, 2020
Bitcoin's price volatility has declined to levels last seen ahead of a major rally witnessed in October 2019. But will the pattern repeat this time?
Fintech giant PayPal plans to roll out direct sales of cryptocurrency to its 325 million users, according to three people familiar with the matter.
Handshake minimizes the role of centralized entities in the internet's basic infrastructure. First, it was a new domain system. Now it's a browser.
Economists at the Federal Reserve suggest Libra – in its original, basket-backed stablecoin form – might not have had as severe an impact on financial stability as policymakers suggested last year.
The Aqua-Fi system uses a Wi-Fi connection to wirelessly connect a device to a Raspberry Pi, which converts the signal into a laser to be beamed to a relay on the water's surface.
Disclosure
Like what you read? Give us one like or share it to your friends
original post…
Source: thecryptoreport.com
Author: Published 4 hours ago on 23/06/2020
By Coindesk.com
Latest Ethereum price and analysis (ETH to USD)
Ethereum seems to have finally broken out against its Bitcoin trading pair with bullish continuation seeming likely over the coming weeks.
The world's second largest cryptocurrency surged by almost 5% against Bitcoin in yesterday's trading session, with it also retesting the psychological level of resistance at $250.
Breaking above $250 would be a notable demonstration of strength in both the short and long term as it was a point of rejection before the sell-off in March as well as throughout June.
But it is against Bitcoin where Ethereum asserts most bullish bias as it is now trading above the symmetrical triangle that has been forming since February's high of 0.029BTC.
A measured move for the breakout would take Ethereum to at least 0.0308BTC, which would be the highest point its traded at in more than 12 months.
If Bitcoin can remain in its relatively stable range between $9,000 and $10,000 Ethereum will likely move back towards the crucial level of $300, which has been an important level of support and resistance dating back to 2017.
However, it's worth noting that while Ethereum presents one of the most bullish charts at present, the potential impact of a covid-19 second wave could have a dramatic impact on the cryptocurrency market.
The economic impact of covid-19 caused one of the most severe sell-offs in the history of digital assets in March, so while there is certainly a case to be bullish, traders should proceed with caution as volatility is expected to return in the coming weeks.
What cryptocurrency will become the main one in a year?
For more news, guides and cryptocurrency analysis, click here.
Ethereum was launched by Vitalik Buterin on July 30 2015. He was a researcher and programmer working on Bitcoin Magazine and he initially wrote a whitepaper in 2013 describing Ethereum.
Buterin had proposed that Bitcoin needed a scripting language. He decided to develop a new platform with a more general scripting language when he couldn't get buy-in to his proposal.
If you want to find out more information about Ethereum or cryptocurrencies in general, then use the search box at the top of this page. Please check the below article:
https://coinrivet.com/ethereum-adopts-erc-1155-as-an-official-standard/
As with any investment, it pays to do some homework before you part with your money. The prices of cryptocurrencies are volatile and go up and down quickly. This page is not recommending a particular currency or whether you should invest or not.
You may be interested in our range of cryptocurrency guides along with the latest cryptocurrency news.
Disclaimer: This is not financial advice.
Source: finance.yahoo.com
Author: Oliver Knight
Ethereum Competitors Bolstered by High Fees, But ETH's Outlook Remains Strong
There has been a boom in demand for Ethereum in recent times, with much of this stemming from the explosive growth of the DeFi sector.
Although this demand has yet to result in any type of bullish price action, it does appear that its growing utility is bolstering its macro outlook.
That being said, the explosive rise of DeFi may actually be having an unintended side effect on Ethereum, as it has caused the cryptocurrency's transaction fees to rocket – potentially causing its many competitors to garner greater attention.
This possibility may not be enough to stop it from seeing intense bullishness in the near-term, however, as analysts are noting that it appears to be building up some strength that could propel it higher.
The Ethereum ecosystem has seen a massive influx of new users over the past several days and weeks due to the rise of so-called "yield farming."
This trend is comprised of individuals leveraging Ethereum-based tokens in order to capture DeFi incentives.
In some cases, these incentives are massive, with users harvesting yields as high as 200% per year due.
The prospect of massive returns with minimal risk has lured a massive number of new users into the Ethereum ecosystem. This has provided many DeFi-related tokens with massive upside but has not has any notable impact on ETH's price.
One interesting byproduct of this shifting Ethereum landscape has been a rise in transaction fees. Because users transact in ETH when utilizing most DeFi protocols, the fees to send the crypto have rocketed in recent times.
Joseph Todaro – a managing partner at Blocktown Capital – explained that if fees remain at their current levels, the cryptocurrency's many competitors may garner increased attention.
"Median txn fees on ethereum at a nearly 2 year high. If fees move higher or even maintain this level, I expect ETH competitors foc use d on scalability to see increased attention."
Image Courtesy of Joseph Todaro
Although in the near-term it is possible that Ethereum will be overshadowed by DeFi-sector tokens, this trend may not persist for too much longer.
Currently, Ethereum is trading up 2% at its current price of $243. This is around where it has been trading at for the past day and marks a notable rebound from its recent lows in the $220 region.
It is important to note that it is still stuck within its long-held trading range between $230 and $250.
One analyst explained that he believes Ethereum is strong at the moment and will push higher before facing any resistance.
"ETH not looking weak, holding the topside of a previous range against BTC. Ultimately holding 238 on the low time frames is bullish even if we get a pullback. I think we tag 250 before any reset."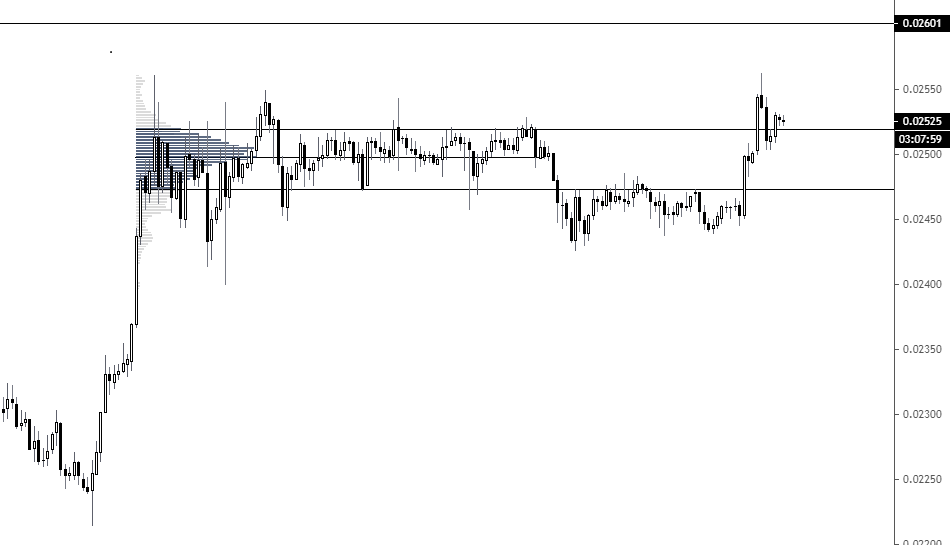 Image Courtesy of Cantering Clark. Chart via TradingView
Source: www.newsbtc.com
Author: Cole Petersen
Previous
Next