Pablo Escobar's Descendants Claim to Have Known Satoshi Nakamoto
Reports stemming from the financial columnist, Greg Thomson and the family of Pablo Escobar, claim the Escobar's know the mysterious creator of Bitcoin. Allegedly, the notorious Escobar's say that Satoshi Nakamoto was once known as a man named "Yasutaka Nakamoto."
On June 6, 2020, an interesting theory emerged that claims the family of Pablo Escobar knows the true identity of Satoshi Nakamoto. The well known Pablo Emilio Escobar Gaviria was a Colombian drug boss who founded and led the Medellín Cartel.
In the early eighties, Pablo Escobar's cartel was in charge of at least 80% of the world's cocaine sales. At the height of Escobar's heyday, the Medellín Cartel was said to be responsible for delivering 300 kilos of cocaine per day to the U.S. and abroad in 1982. Escobar's operation made it so the drug outpaced Colombia's coffee exports that year.
The report stems from Cointelegraph (CT) reporter Greg Thomson who spoke with a family friend called Olof K. Gustaffson, CEO of Escobar Inc., a company with ties to Pablo Escobar's descendants. Gustaffson tells Thomson that they believe Bitcoin's creator is a person named Yasutaka Nakamoto.
Yasutaka Nakamoto allegedly used to work for the Escobar family and was an engineer who purportedly also worked for Pacific West Airlines. The story highlights that Yasutaka did some cocaine smuggling runs for Pablo years ago. According to Gustaffson's testimony, Yasutaka not only had the means to create Bitcoin, but he also was a great smuggler who removed himself from the public eye up until 1992.
Gustaffson is a "27-year-old Swedish entrepreneur" who also claims that Yasutaka is the brother of the California Satoshi suspect, Dorian Nakamoto. Gustaffson is now the chief executive officer of the multinational conglomerate that manages the Escobar family empire.
Olof K. Gustafsson, CEO of Escobar Inc with Roberto Escobar in Medellín, Colombia pic.twitter.com/Qz7o9LNPeG
— Olof Gustafsson (@olof_gustafsson) August 22, 2019
Thomson's report shows that there is a Los Angeles Times editorial that discusses a Hughes Aircraft Co. worker named Yasutaka A. Nakamoto. The Times story says that Yasutaka escaped a car bomb and managed to live after his life was threatened.
"Hughes employee Yasutaka A. Nakamoto, 39, at first thought his car had been burglarized because the window had been broken, Sgt. Andy Gonis said. He then found the device under the seat," the Times article reads.
Other than that analysis, there is zero information concerning a person named Yasutaka A. Nakamoto online and only the Escobar family and Gustaffson's recent statement to CT. The report notes that Yasutaka had expertise with computers and semiconductors and was allegedly smart enough to build Bitcoin.
The Escobar family, Escobar Inc., and family members have been dabbling with cryptocurrencies for a while now. Escobar Inc. was behind the "Diet Bitcoin" project, a fork of the BTC chain that was transferred to the ETH chain last year.
Roberto Escobar is also behind the Diet Bitcoin project as well and he's already claimed once before that he met Satoshi personally. The newsdesk Vice reported that Escobar's story was Bitcoin's creator was really the CIA. There is no discussion of Yasutaka A. Nakamoto in the Vice report. Only a man named Miguel Caña who allegedly was posing as Bitcoin's creator.
No one knows what the Escobars want with Bitcoin and why they are involving themselves in the crypto economy. In addition to the Diet Bitcoin and stories of knowing who Satoshi is, Escobar and the company Gustafsson operates, own a registered trademark for Bitcoin.
It is the same type of U.S. trademark Craig Wright acquired recently and the United States Patent and Trademark Office has told the public the trademarks are meaningless. It's also odd that the Escobar's say that Yasutaka is related to Dorian Nakamoto.
According to Gustafsson's claims, he says Yasutaka disappeared in 2010, but left the world Bitcoin before leaving. Furthermore, Thomson asked Gustafsson why he was telling the media about knowing Yasutaka, and Gustafsson replied: "Roberto believes it is important to set the record straight."
The Escobar family is also in a legal dispute with Apple Inc., as well. According to reports, the Cupertino, California firm is in a legal dispute with Roberto Escobar. Allegedly Apple has asked Escobar for a thirty-day extension in the lawsuit, which claims that Roberto's iPhone X "endangered his life." Escobar is seeking $2.6 billion from Apple and reports detail that he denied Apple's hope for an extension.
What do you think about Roberto Escobar and Olof K. Gustaffson's claims? Let us know in the comments section below.
The post Pablo Escobar's Descendants Claim to Have Known Satoshi Nakamoto appeared first on Bitcoin News.
https://news.bitcoin.com/pablo-escobars-descendants-claim-to-have-known-satoshi-nakamoto/
The post Pablo Escobar's Descendants Claim to Have Known Satoshi Nakamoto appeared first on BTC Ethereum Crypto Currency Blog.
Source: cryptomoneyteam.co
Author: By TeamMMG
Tron Cryptocurrency Paints Golden Cross as Founder Announces Tron 4.0
Tron's TRX cryptocurrency was among the biggest gainers in the last 24 hours, rising by more than 5 percent.
The upside move appeared as Justin Sun, the founder of Tron, announced a protocol upgrade that would introduce privacy features to its smart contracts.
TRX's rise also coincided with a bullish technical indicator known as "Golden Cross."
Tron's native cryptocurrency rose by more than 5 percent on a 24-hour adjusted timeframe, supported by a combo of bullish technicals and fundamentals.
The TRX/USD exchange rate hit $0.0186 on Monday, its highest level in the last three months. The gains followed a price rally yesterday after Justin Sun, the founder of the Tron Foundation, announced a protocol upgrade. In a tweet issued on Sunday, he wrote:
"After nearly a year in development, TRONZ's Smart Contract Privacy Protocol will finally be released as an integral part of TRON 4.0 protocol on July 7."
In an attached letter, Mr. Sun claimed that theirs would be the first blockchain platform that "hosts a smart contract privacy protocol." Meanwhile, he added that TRX transactions would remain non-anonymous, citing Tron's need to comply with global regulations and policies.
"TRONZ Smart Contract Privacy Protocol will fully support all TRC20-standard tokens on the TRON network, whether issued or not," the letter read. "Developers can adopt the shielded transaction feature by merely implementing the smart contract."
The positive news helped TRX to rise substantially on Sunday while maintaining those gains in the ongoing daily session.
Meanwhile, the TRX/USD's move uphill formed a "Golden Cross" – a bullish indicator that gets confirmed when an asset's short-term moving average crosses over its long-term moving average. On Monday, Tron's 50-day MA closed above its 200-MA, indicating a long-term upside move soon.
The 50-200 MA crossover appeared for the first time since February 11, 2020. Back then, its occurrence failed to result in a massive upside rally. Part of the reason was a global market sell-off caused by the COVID pandemic. Every crypto asset plunged violently, including Bitcoin and Ethereum.
On the other hand, another Golden Cross formation on TRX/USD daily chart resulted in a bull run.
That was in 2019, wherein the pair rallied by as much as 59 percent after the 50-200 MA crossover. With the pandemic worries behind and a global market recovery midway, TRX could surge higher after the current Golden Cross formation.
Meanwhile, the cryptocurrency lacks adequate volume to embark on a price rally. Its lower liquidity could also mean that traders can drive their prices lower.
Source: www.newsbtc.com
Author: Yashu Gola
Cryptocurrency News Roundup for June 8, 2020
The $9,400 level has become a crucial one for Bitcoin in the past two weeks. This has been the level at which the BTC has found support and managed to bounce back.
Other than this brief dip, Bitcoin has traded consistently in the $9,600-$9,800 level for the past five days now. Its new resistance level lies at $9,800. If it breaks this resistance, it will likely be well on its way to recapturing $10,000, and possibly hitting a new yearly high above $10,500.
The pioneer cryptocurrency is also at a critical point in an ascending trendline that has formed since its 'Black Thursday' capitulation. Since then, it has formed an upward trendline, and as the chart below shows, the first two days of the week are historically crucial in determining Bitcoin's short-term future. If the bulls take charge, Bitcoin could be heading to a new yearly high at over $12,000 in the next two months. If it fails to find support above $9,500, it's likely to retrace to $7,400.
(Image courtesy of @TeddyCleps on Twitter)
In other major stories:
After a significant slump following the halving, Bitcoin's hash rate has recovered and is steadily increasing. The halving saw a number of smaller miners switch off their hardware, leading to a dip in hash rate.
However, as BeInCrypto reported earlier today, Bitcoin's hash rate is again nearing its all-time high. At press time, the hash rate was at 125.66 exahashes per second (EH/s). The all-time high stands at 137 EH/s, achieved on May 11 of this year.
Brave Browser and Coinbase have found themselves the targets of Crypto Twitter's rage over the weekend. For Brave, it was about an affiliate link that was embedded in the URL results of a few top crypto platforms. The privacy-focused browser redirected users who enter Binance.us, Coinbase, Trezor, and Ledger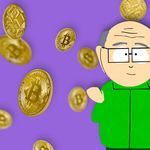 Blockchain is a digital ledger that's used for storing data on several servers across the world in a decentralized, trustless… More URLs. The outrage forced Brave's founder Brendan Eich to apologize on Twitter.
For Coinbase, it was about its recent association with the IRS and DEA. It has emerged that the exchange will allow the two agencies to use its blockchain surveillance software. Leading Crypto Twitter's outrage was Samson Mow, who talked to BeInCrypto about the exchange's transgressions.
Still, Coinbase today revealed that a surge in the number of users led to a system outage on June 1.
Read the articles here and here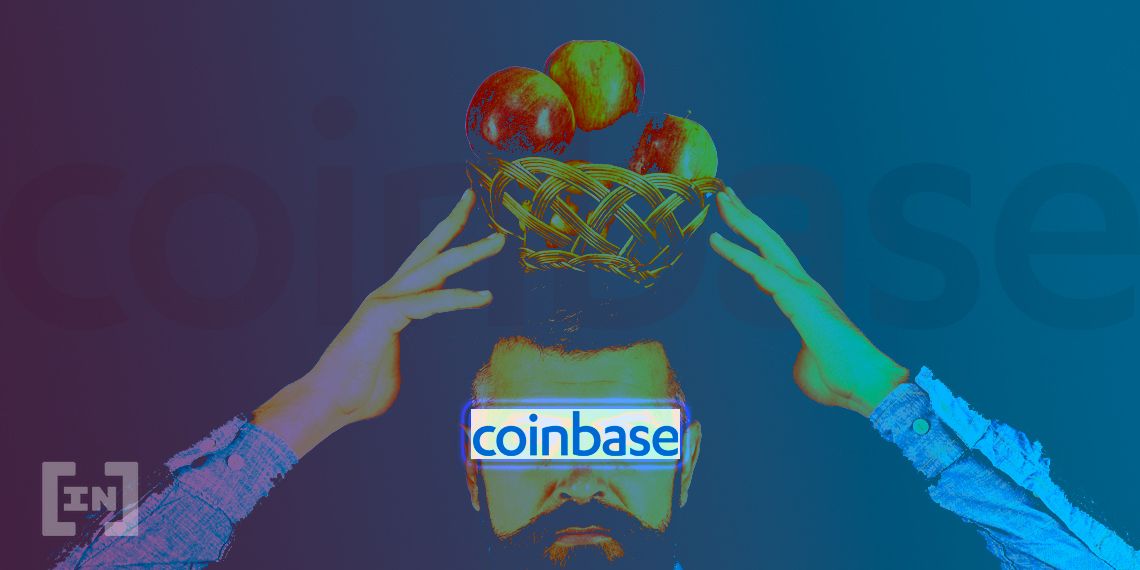 Celsius Network has surpassed $1 billion in crypto deposits, the company recently revealed. Celcius accepts crypto deposits, which can be lent and generate income for the crypto owners.
It now caters to over 110,000 clients globally and its growth serves as yet another illustration of the rise in the number of crypto HODLers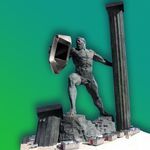 When traders think about cryptocurrencies, they focus more on how they can profit from the price swings. But, what happens… More.
Read the article here.
Source: beincrypto.com
Author: Illustrations by A. Gnetova and G. Phan
US Pentagon Created a War Game to Fight the Establishment with BTC
In the midst of ongoing protests across the United States, some turned violent by police brutality, one publication has uncovered information on a Pentagon war game created in 2018 that has an uncanny resemblance to current events.
According to a June 6 article on The Intercept, documents reveal the United States Pentagon created a game called the 2018 Joint Land, Air and Sea Strategic Special Program (JLASS). In the scenario, members of Generation Z — people born starting in the mid-1990s — are rewarded in Bitcoin (BTC) for their efforts starting a rebellion, i.e. "Zbellion".
Players in the fictitious United States in the 2020s are given the proceeds of their attacks on target corporations, financial institutions, and political and non-profit organizations that support "the establishment" in the cryptocurrency.
According to the document, "Zbellion uses software programs to route any proceeds into laundering programs that ultimately convert national currencies into Bitcoin" and makes "small, below the threshold donations" to "worthy recipients", including members who conduct the attacks or have a financial need.
Though purportedly created in 2018 — before the coronavirus pandemic and the rising authoritarianism of Trump and his supporters in Congress — the backstory of the game resembles the current forces driving some towards cryptocurrency in the United States.
The JLASS cites governments providing "erroneous or misleading information into official websites intended to confuse citizens and create mistrust" while citizens lose faith in traditional information networks. The scenario accurately describes Trump's attempts to use social media to obfuscate the truth.
Meanwhile, the Zbellion begins with rallies and protests to "expose injustice and corruption". People across the country are currently gathering in major cities to demand justice for the police murder of African-American George Floyd.
In the actual 2020s, it's not just the youngest generation moving towards crypto in response to "a feeling of unsettlement and insecurity".
Cointelegraph has reported on how Bitcoin can be a tool for protesters of all ages against financial institutions. One crypto YouTuber even moved to Saipan to escape the "totalitarian tyranny" he predicted was about to occur in America.
Source link
Spread the love
Source: www.cryptobitnews.co.uk
Cryptocurrency News Update: BTC/USD may drop to $6,000, Kraken knows why
Markets:
BTC/USD has settled above $9700 amid calm trading during early Asian hours. The first digital coin has stayed mostly unchanged both on a day-to-day basis and since the beginning of Monday. Now it is trading within the short-term bullish bias amid expanding volatility.
At the time of writing, ETH/USD is changing hands at $243.54. The price has barely changed in Asia as the market activiy has been subdued both on the weekend and on Monday. Now ETH is moving within a short-term bullish trend. The volatility is low.
XRP/USD is changing hands at $0.2030. The coin has been locked in a tight range since the previous week. From the short-term perspective, XRP/USD is trading within a bearish trend amid low volatility.
Among the 100 most important cryptocurrencies, Divi (DIVI) $0.0539 (+13.38%),Maker (MKR) $540.20 (+12.6%), WAX (WAXP) $0.0786 (+8.8%). The day's losers are Celsius (CEL) $0.2418 (-4.6%), ),Verge (XVG) $0.0050 (-3.9%), Electroneum (ETN) $0.0076 (-3.0%).
Chart of the day:
BTC/USD, 30-min chart
Market
The cryptocurrency exchange Kraken outlined a scenario, in which BTC/USD may drop to $6,000.
Bitcoin has been trying to surpass $10,000 for the past five weeks. If the bulls fail to break through resistance, a correction could send bitcoin down towards the support of the multi-year pennant pattern at roughly $6,200.
The experts pointed to the "Pennant" formation, which is often interpreted as continuation model. The Pennant dates back to December 2017, and Bitcoin has been trying to move outside the formation since the last week of March. While all the previous attempts failed, the first cryptocurrency still holds the ground.
If BTC/USD clears the resistance created by $10,500, the market will enter a new bullish cycle; otherwise, we will see a retest of support at $6200.
Bitcoin's average transaction fees dropped to just $1.083, which is the lowest level since April 28, according to data from Bitinfocharts. Notably, at the end of May the average Bitcoin transaction cost was registered at $6.647, the highest average fee in almost two years. As a result, Bitcoin transaction fee decreased by nearly 84% in a bout three weeks .
Industry
Okay it's not a "redirect", but an autofill. Just with binance you get autofilled a reflink like it seems, he explained.
Brave CEO Brendan Eich was forced to react to the criticism by saying that the redirect was a "mistake". He promised to remover the problem.
Charles Hoskinson, the CEO of IOHK and the creator of Cardano, believes that the cryptocurrency supporters should get ready for an increasing political pressure. In this environment it is vital to remember that the industry's primary aims are to create a financial system outside the governmental control and change the fundamental nature of money.
Speaking in ask-me-anything session on YouTube, Hoskinson said:
Crypto is a political movement. Crypto is as political as it gets, always. Never forget that. We're going to reinvent the concept of money and take it out of the government's hands and control it ourselves. What are the actual [consequences] of these systems getting adopted? You start realizing that everything has to change: trade changes, property rights change, business change, the business structure changes, laws change.
Regulation
The cryptocurrency exchange Coinbase will to supply the U.S. authorities with the software to trace blochchain transactions, The Block reports. According to the documents seen by the media outlet, Office for Drug Enforcement (DEA) and the U.S. Tax Administration (IRS) were interested in buying licenses to use Coinbase Analytics software that was previously known as Neutrino.
From IRS document:
As law enforcement techniques evolve and other cryptocurrencies gain acceptance, criminals are using other types of cryptocurrencies, not just Bitcoin to facilitate their crimes. In addition to the Bitcoin Blockchain, Coinbase Analytics (fka Neutrino) allows for the analysis and tracking of cryptocurrency flows across multiple blockchains that criminals are currently using. Coinbase Analytics also provides some enhanced law enforcement sensitive capabilities that are not currently found in other tools on the market. This action will result in a Firm Fix Priced purchase order, Period of Performance: One base year from date of award with one 12-month option.
Source: elevenews.com
Author: Published 1 hour ago
Previous
Next